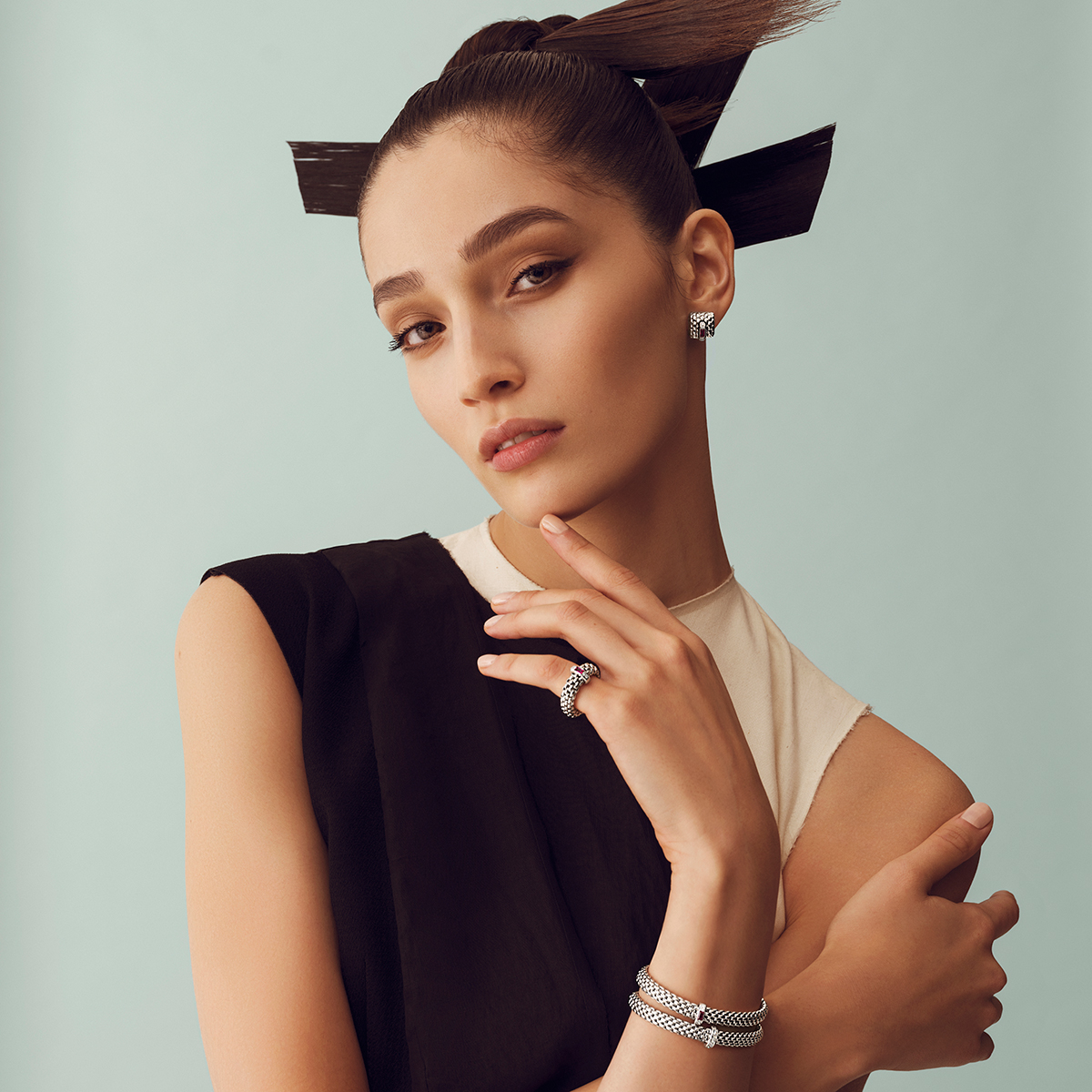 From designs that stand the test of time to the "Made in Italy" distinction, here are the reasons why you should add FOPE to your jewellery collection.
FOPE was established in Vicenza, Italy – a picturesque renaissance town in the Veneto region – more than 90 years ago, boasting an incredible brand history. It is here that it was imbued with tradition rooted in goldsmithing, art, and architecture.
Known for its iconic jewellery pieces that are executed in a hard-to-miss "woven" style, FOPE has captured the attention and hearts of many jewellery aficionados. But as styles evolve and tastes change over the years, we need to remind and inform individuals who are only starting their love affair with jewellery why this celebrated Italian brand is worthy of a spot in their growing collection of gems.
To get started, here are our top five reasons.
INNOVATION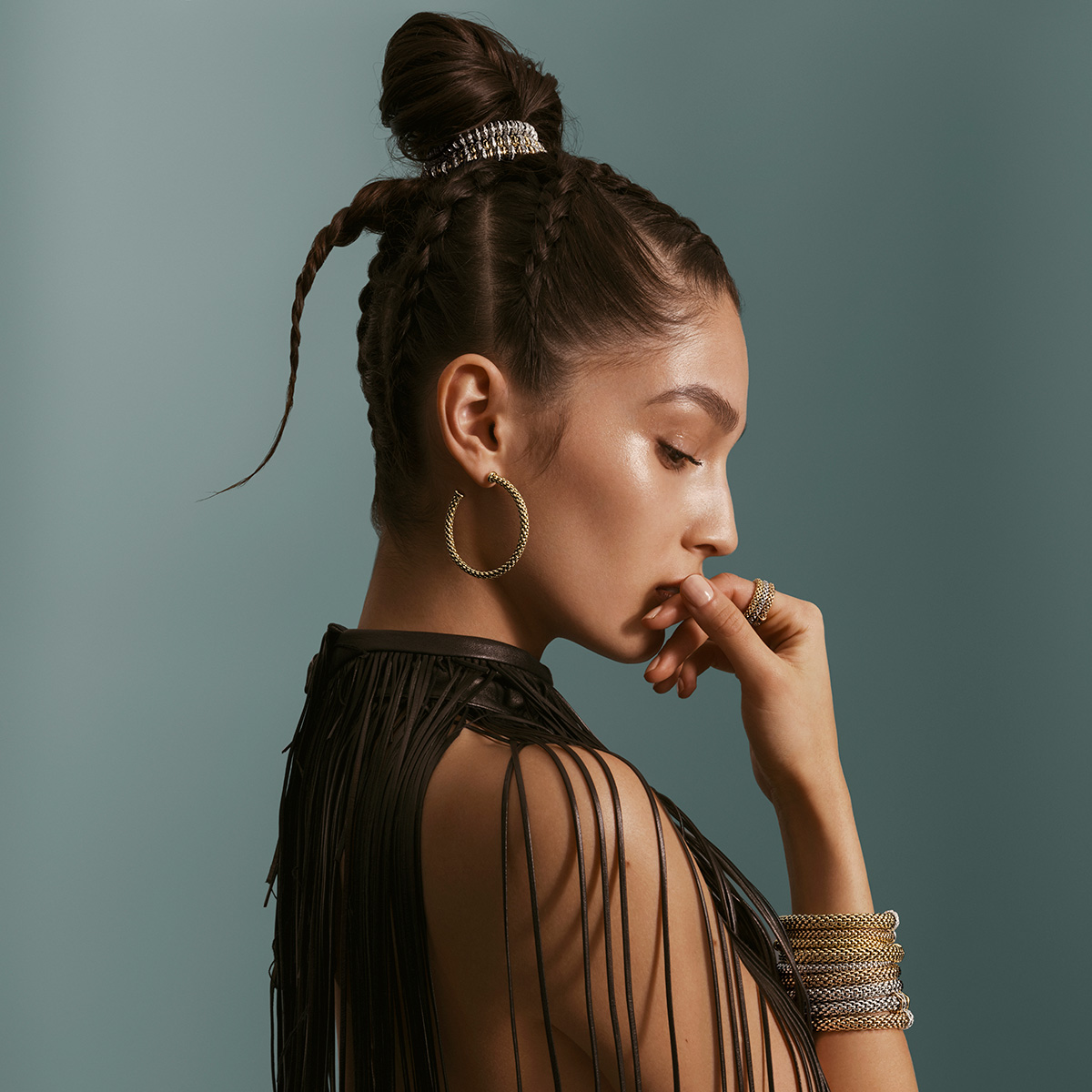 The intricate, stretchable gold weave that has become a signature design feature of FOPE is credited to a ground-breaking concept that was launched in 2007 called Flex'it – a marriage of style and innovation. What resulted are stretchable bracelets and rings that are crafted in 18 carat gold and rendered fully flexible thanks to tiny gold springs that are hidden between each link. What's more, this system has been patented worldwide, allowing the range to expand and push the boundaries of jewellery innovation over the years.
CLASSIC SILHOUETTES
FOPE's jewellery collections are heavily inspired by the brand's highly distinctive Novecento mesh chain. Novecento, a timeless classic, boasts an intricate gold weave that varies in gauge and design, depending on the collection. For decades, it has inspired FOPE's signature look that is elegant and never goes out of style, a perfect representation of the undying endurance of Italian style.
CHIC STYLES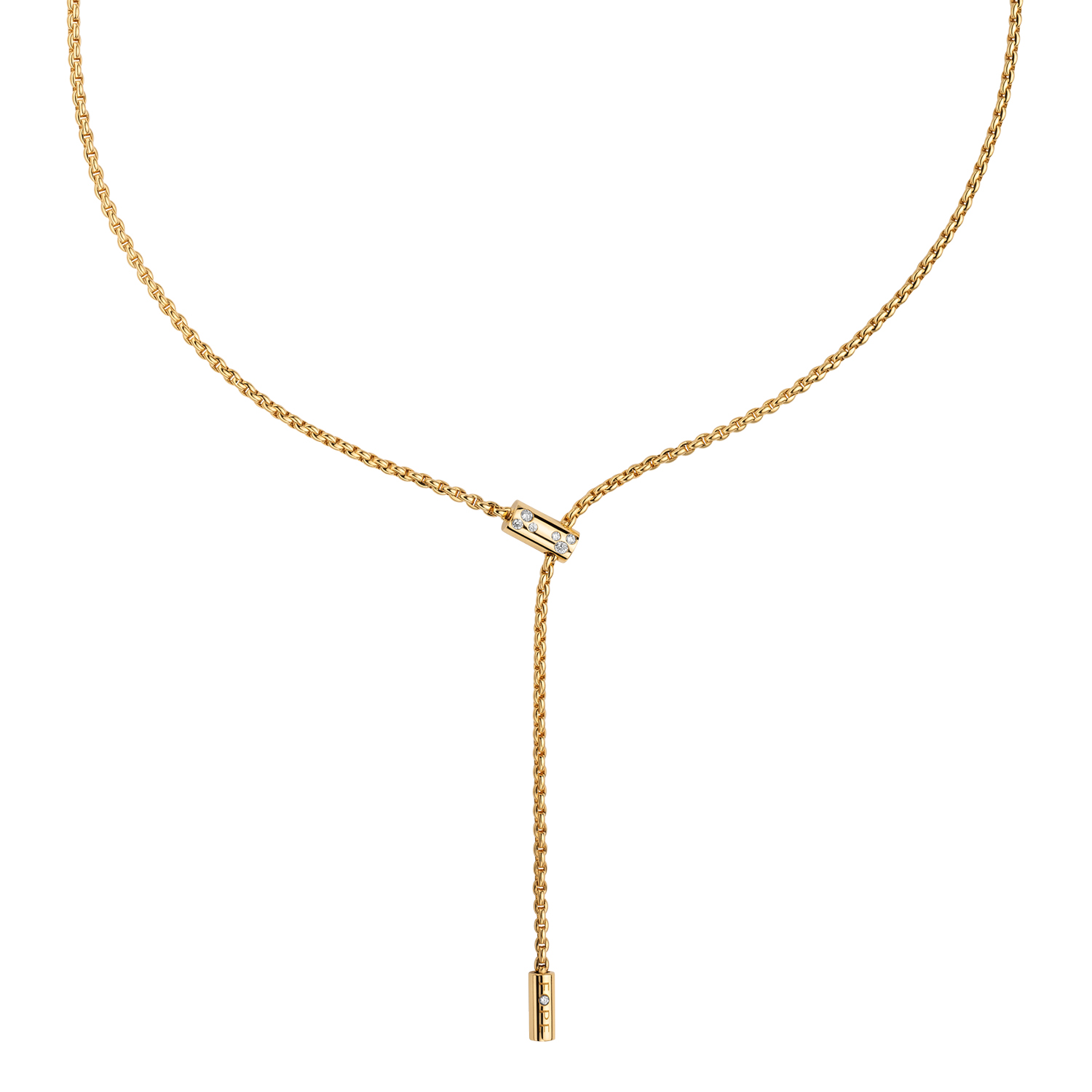 Aria Collection necklace
While FOPE has managed to hold on to tradition, it is not bound by it. Over the years, the brand's collection has grown, introducing variations to a well-loved silhouette. One example is the Aria collection, characterised by a delicate, fine gold mesh chain aimed at emerging luxury consumers who are partial to the athleisure fashion trend. Then there is the Luna collection, which features a contemporary, heavy, and flexible mesh gold chain. It is available as a stylish choker-style necklace, as well as bracelets. Meanwhile, the Essentials collection is a sleek line that can be worn alone or in multiples, comprised of rings and earrings.
UNISEX APPEAL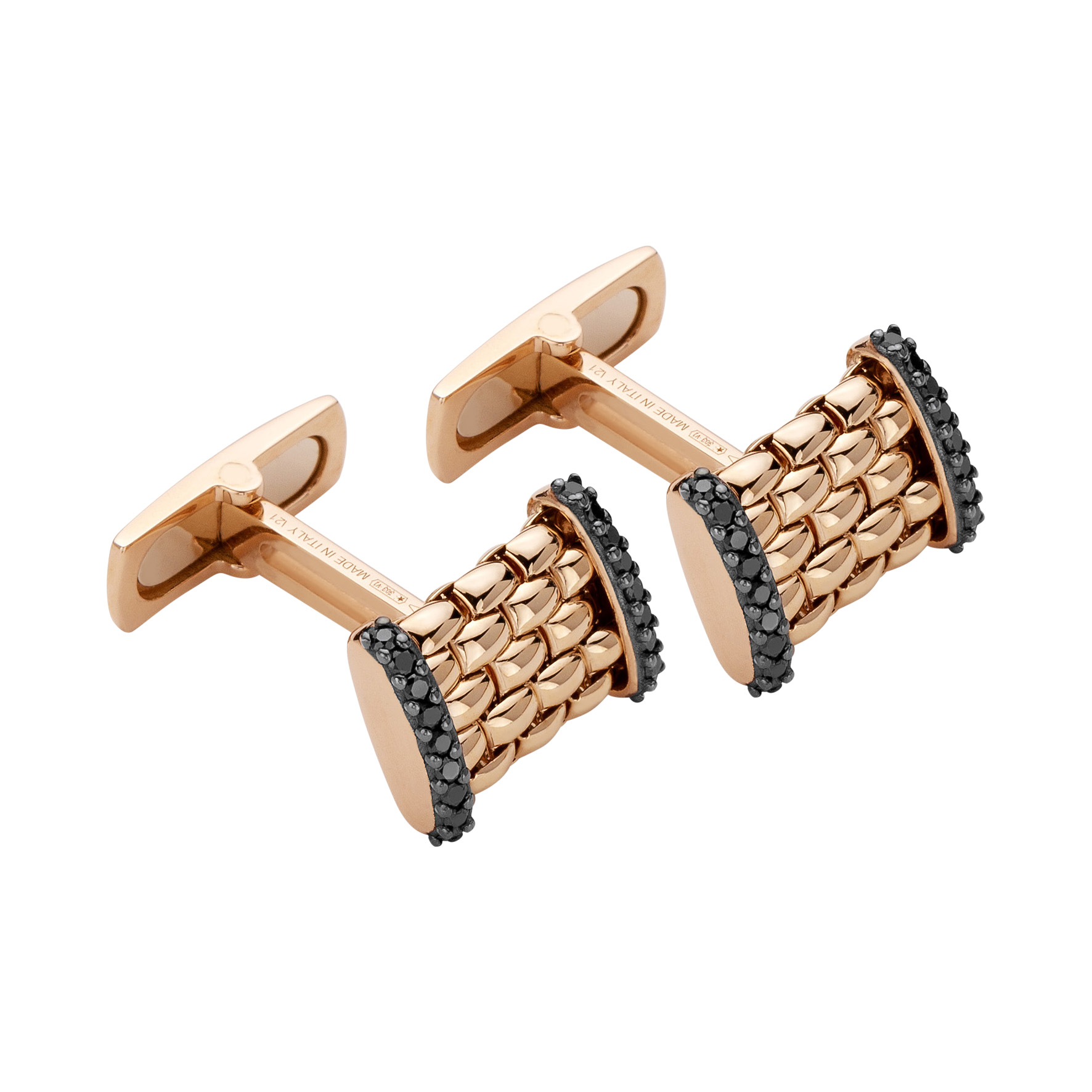 Panorama Men's Collection cufflinks
FOPE's jewellery has been worn by men over the years, but recently, the brand created an extensive collection developed with stylish men in mind. Claudia Piaserico, Product Development Manager, has designed bracelets, cufflinks, rings, and necklaces for men, executed in luxurious 18 carat gold, predominantly set with black diamonds to offer subtle shine and sparkle. Piaserico shares, "Just like our collections for women, our new elegant jewellery for men has been designed to be worn as Everyday Luxury".
ITALIAN CRAFTSMANSHIP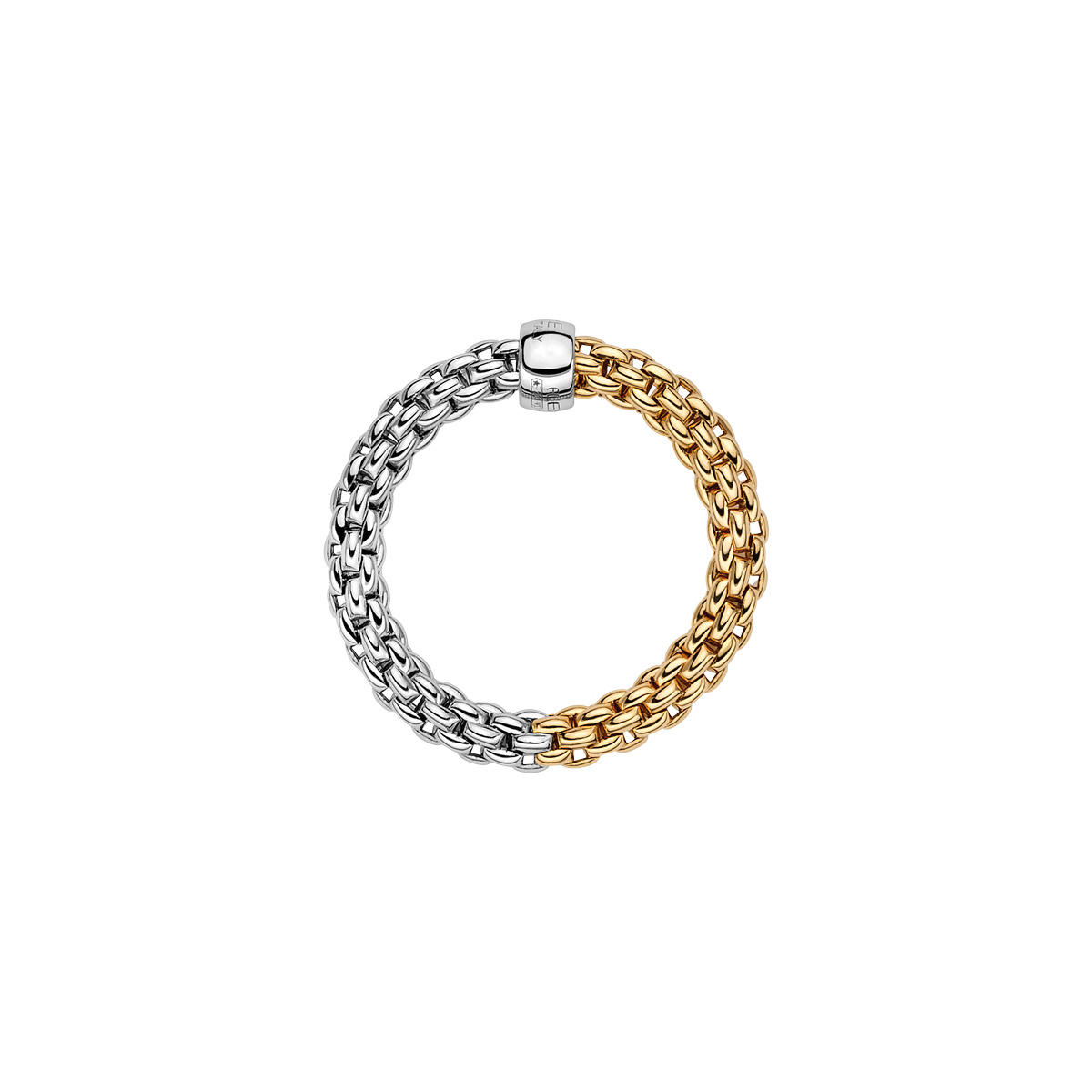 Essentials Collection
The "Made in Italy" distinction is a promise of quality. FOPE designs and makes its jewellery exclusively in its headquarters in Vicenza, Italy. Each piece represents the encounter of research and creativity, craftsmanship and technological innovation, while the company's industrial approach guarantees the highest possible quality. Adding on to this, Diego Nardin, CEO of FOPE, reveals, "Heritage is key. There are a number of Italian brands that share the same core values and embody a lifestyle that recalls a set of emotions and images, which you cannot find elsewhere. One can say that fine jewellery is part of a wider idea of beauty and style, which is chiefly Italian. It is our duty to nurture it and keep evolving around it."