Tiancheng International presents its Jewellery and Jadeite Autumn Auction 2021 this November, featuring jadeite, coloured gemstones, and diamonds
Tiancheng International's Jewellery and Jadeite Autumn Auction will be held in Hong Kong on 26 November 2021, with a special preview from 20 to 25 November. The renowned auction house will be offering a sparkling selection of natural jadeite, coloured gemstones, precious diamonds, and other distinctive pieces from prestigious jewellers and designers.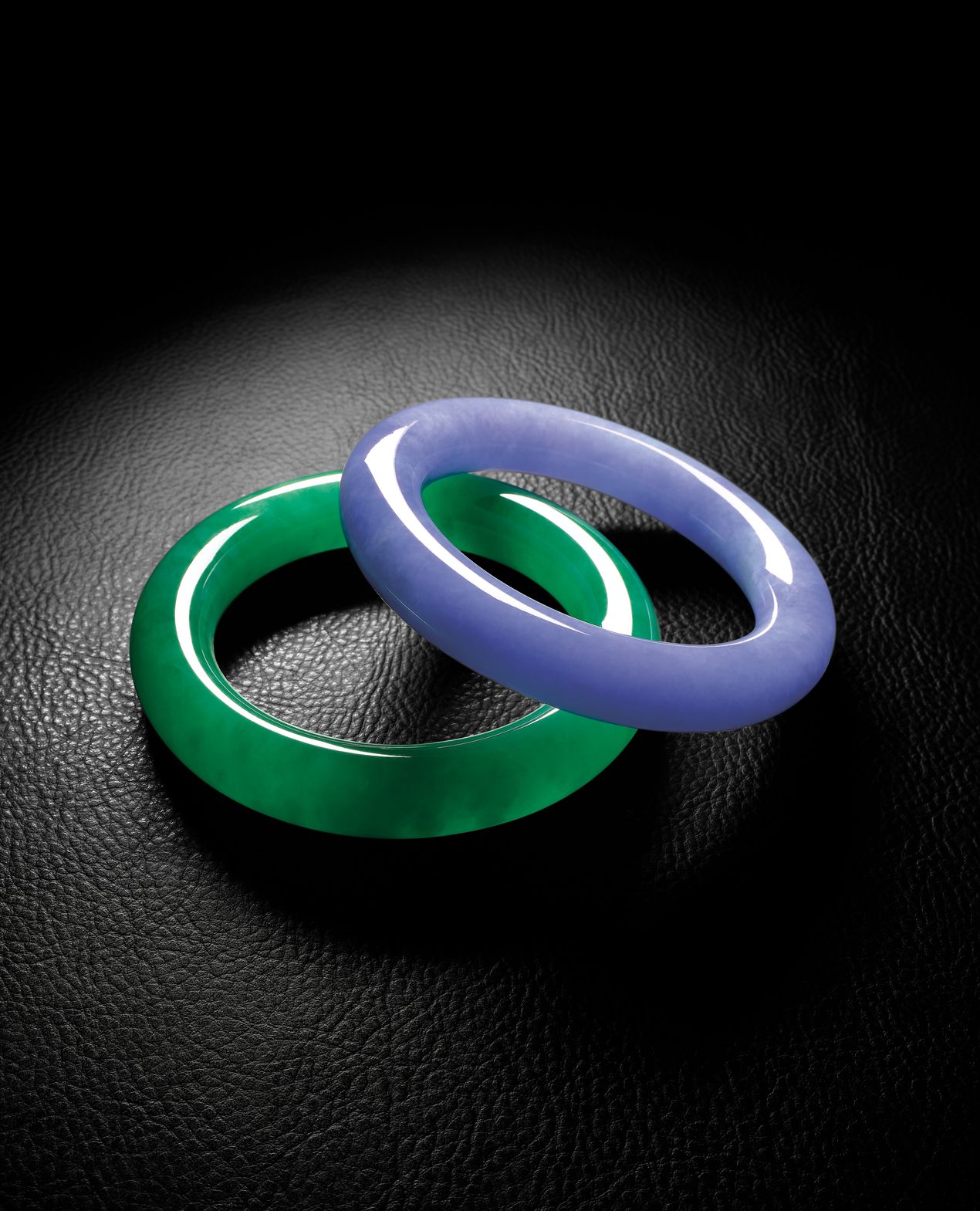 Leading this sale is a pair of fine, natural jadeite and lavender jadeite bangles that is of exceeding rarity. In addition, there will also be coveted gemstones from fabled mines, which include an 18.18-carat natural unheated "pigeon's blood" ruby ring from Mogok, Burma, as well as a 13.56-carat untreated Colombian Muzo emerald ring.
According to Connie Huang, Managing Director and Head of Jewellery Department of Tiancheng International, "Tiancheng International has always been sparing no effort in sourcing one-of-a-kind pieces for jewellery aficionados. This season, we are thrilled to offer a pair of natural jadeite and lavender jadeite bangles of exceptional quality. Plump and robust, the two bangles are perfect complements for each other with sumptuous emerald green and graceful lavender hue. Matchless in vivacity that comes in the sublime pair, these bangles are not to be missed by discerning collectors."
Here's a closer look at the highlights:
Lot 157
Very Fine Pair of Jadeite and Lavender Jadeite Bangles
Estimate on request
Jadeite bangles of superior quality are exceptionally difficult to come by as they have to be carved from an entire piece of premium-grade boulder. Plump and robust, this pair of bangles shows off their captivating hues in full roundness. The colours on this coveted pair perfectly embodies auspiciousness and harmony.
Lot 80
18.18-Carat Natural Unheated Burmese Mogo "Pigeon's Blood" Ruby and Diamond Ring
Estimate: HK$ 7,500,000 – 9,500,000/US$ 962,000 – 1,218,000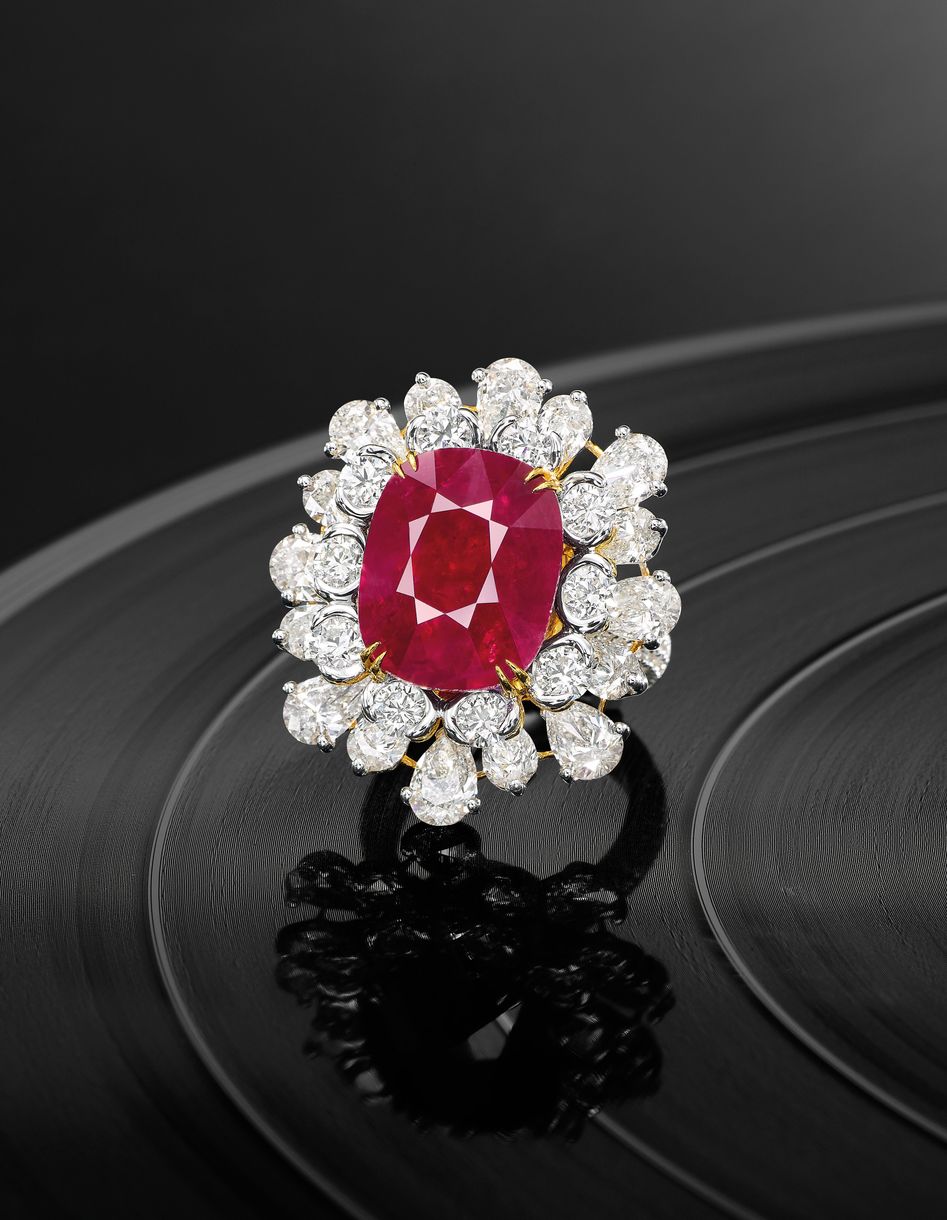 Natural Burmese rubies are usually smaller in size, so those of 5 carats or more are difficult to come by. Over the past decade, superior-quality Burmese rubies in an impressive size are extremely rare in the auction market, which makes this one a true wonder of nature. Surrounded by vibrant white diamonds weighing approximately 9.65 carats, the irresistible fiery ruby, displaying the most desirable crimson hue, is a true representation of opulence.
Lot 156
13.56-Carat Natural Untreated Colombian Muzo Emerald and Diamond Ring
Estimate: HK$ 6,500,000 – 9,500,000/US$ 833,300 – 1,218,000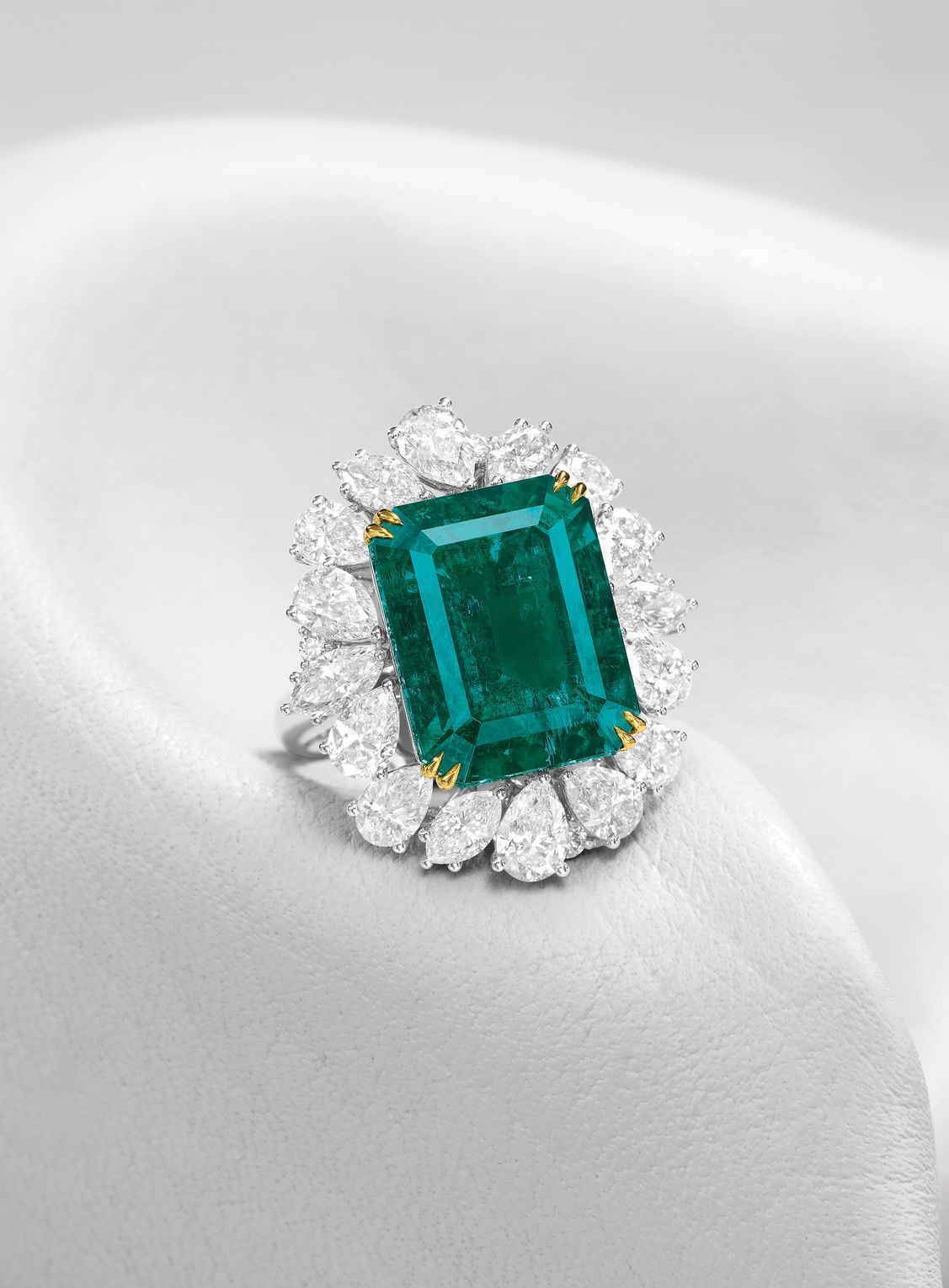 Emeralds that originate from Colombia's famed Muzo mines are the rarest and are often celebrated for its vibrant green hue. This highly-coveted quality is known as "oil drop" by the locals, pointing at a hue so rich and saturated, as if oil could drip from it. At 13.56 carats, this emerald is proudly sourced from Muzo and is free of any oil enhancements. It is endowed with a mesmerizing green shade and unrivalled clarity, making it an outstanding piece that deserves pride of place in any private collection.