We place five independent and emerging jewellery designers from Southeast Asia and its diaspora in the spotlight
The first wave of jewellery designers from Asia, primarily from China, Hong Kong, and Taiwan have made an indelible mark in recent years, gaining global interest and establishing a loyal following in the West. However, jewellery artists of Southeast Asian descent have been largely unknown even though many of the resources to make jewellery come from the region. Southeast Asia has long been known for its rich minerals and fine craftsmanship, yet most jewellers are largely focused on traditional designs for the domestic market.
Many Southeast Asian brands do not display adequate presence on the Internet and social media. Despite innovation, taste, and craftsmanship, many lack the sophistication of modern marketing. If you look a little closer, you'll find arguably some of the most innovative and covetable jewels produced by an emergent generation of local designers living or educated abroad. Whether they are new to the scene or carrying on a family business, their exposure to European culture and art history have allowed them to combine Eastern tradition with Western perspective, creating eclectic jewels that have global appeal.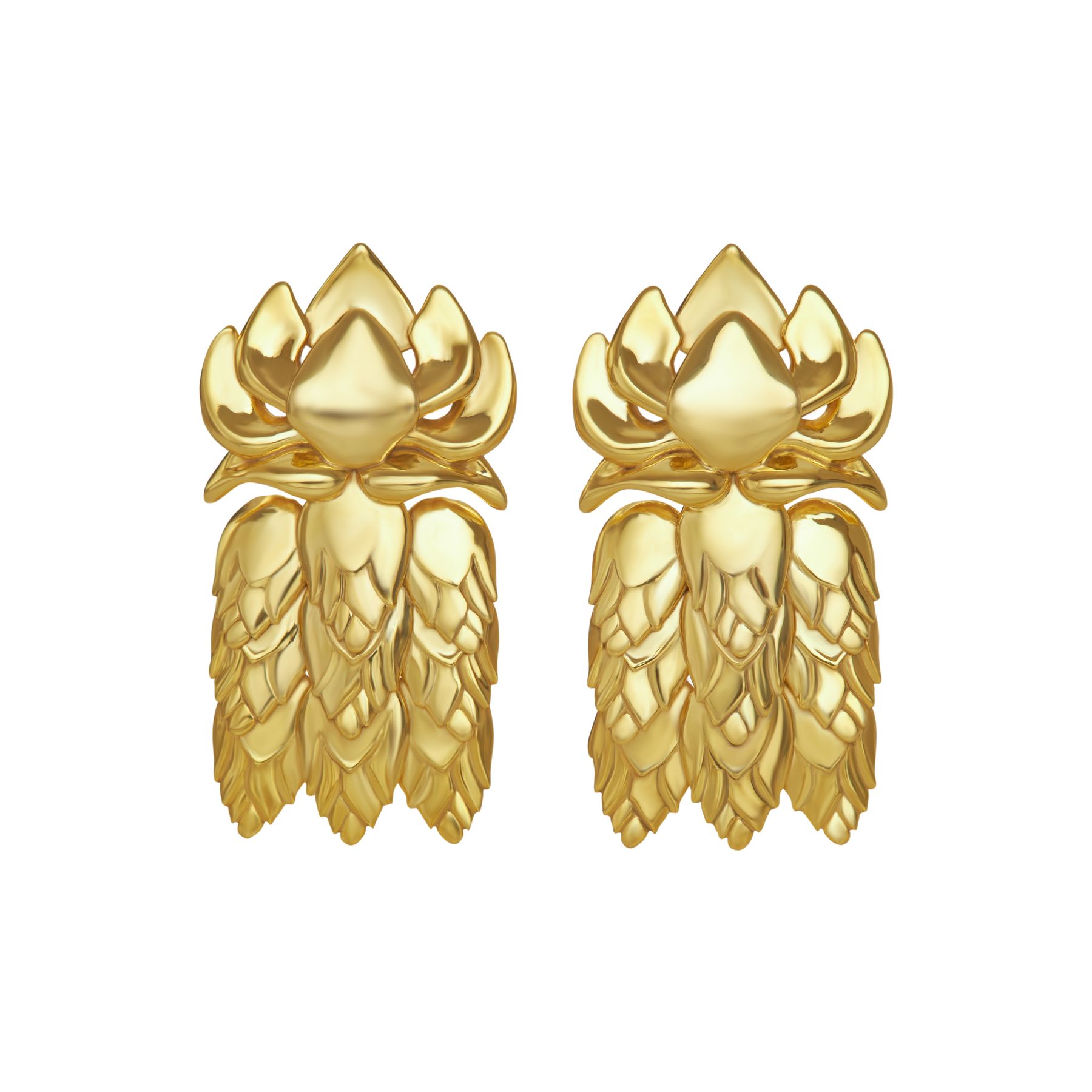 Earrings by EDOEYEN
Some local jewellers are proud to produce and maintain their roots in their home country. Jakarta based artist Rosalyn Citta makes uniquely stunning hand hammered jewellery, while emerging Thai designer Pattaraphan reinterprets minimalist silhouettes in effortless genderfluid designs. Toronto-based, Burmese-born Karen Pyu of Mondselle and Cambodia's sister duo EdoEyen tap into their cultural heritage, pushing those elements to the forefront of design.
A Balance Between Design & Business
"There are more Southeast Asian jewellers than we know out there, but they're just underrepresented in the market and possibly due to lack of funds, not many are heard of," explains Eyen Chorm, who, together with her sister Edo Chorm, founded EdoEyen, a Brooklyn-based jewellery house inspired by their Cambodian upbringing. Edo Chorm adds, "Many artists of Southeast Asian descent have the skills and know-how in jewellery making, but they probably don't do this type of work for a living or full time. If they do, their work isn't acclaimed nor recognised, possibly due to a cultural affinity to be discreet, or for economic reasons."
With the region's rich gem resources, wearing and possessing jewellery is very much integrated into Southeast Asian culture. According to designer Karen Pyu of Mondselle, jewellery is still seen primarily as an investment asset or status symbol rather than cherished from a design perspective. "The market is saturated with simple jewellery pieces that hold lines and lines of gems, with no innovation whatsoever."
This is certainly true. Browse the streets of Bangkok and you'll find many independent traditional jewellery shops and mass-produced fashion jewellery. According to Thai designer Pattaraphan, there aren't many local "branded" jewellery where aesthetics and concept are held with the utmost importance. Pattaraphan noticed an opportunity for semi-fine conceptual jewellery in Bangkok. "It was very difficult to be understood by the local market. It took a couple of years for PATTARAPHAN to gain a local following and it feels good to finally not have to explain myself. The market is changing and there are many more local and regional designers."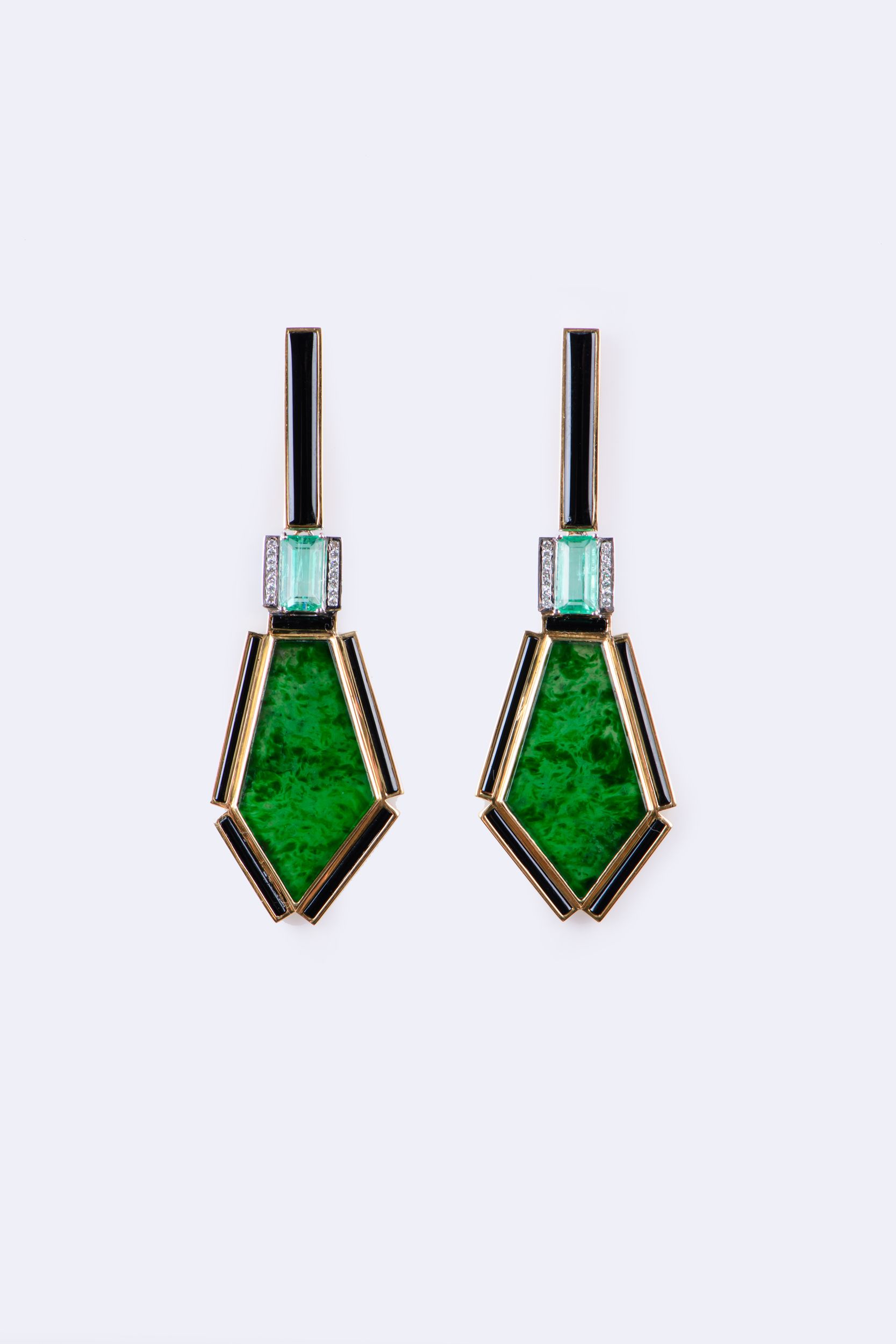 Earrings by Sue Ling Fine Jewellery 
Malaysian-born Singapore-based brand Sue Ling Fine Jewellery also came to understand the challenges in breaking away from classical design codes. "It's so challenging to find an audience when you design very unusual pieces. This is especially so in Asia where classical designs are what your customers consider to be fine jewellery."
Many parts of Southeast Asia haven't exactly made the right breeding ground for cultivating creativity and appreciation for the arts. Pyu explains "Myanmar doesn't have favourable business conditions for global investors and companies. As a result, young people haven't been focusing on the jewellery industry." She adds "There will be no place for creative talent, until the perception of gems as an investment rather than an art piece changes." Pyu hopes to form a community of young talents to start a conversation and change the status quo.
Pattaraphan highlights the importance of design environments that cultivate unique sensibility. "I feel that cultivating a culture for good design, new ideas, and art aren't encouraged enough, at least in Thailand. We have amazing craftsmanship and unique beauty in both our artistic culture, local traditions, and landscape, but we lack support in terms of integrating this into daily life."
Here are five jewellery designers and brands worth watching.
EDOEYEN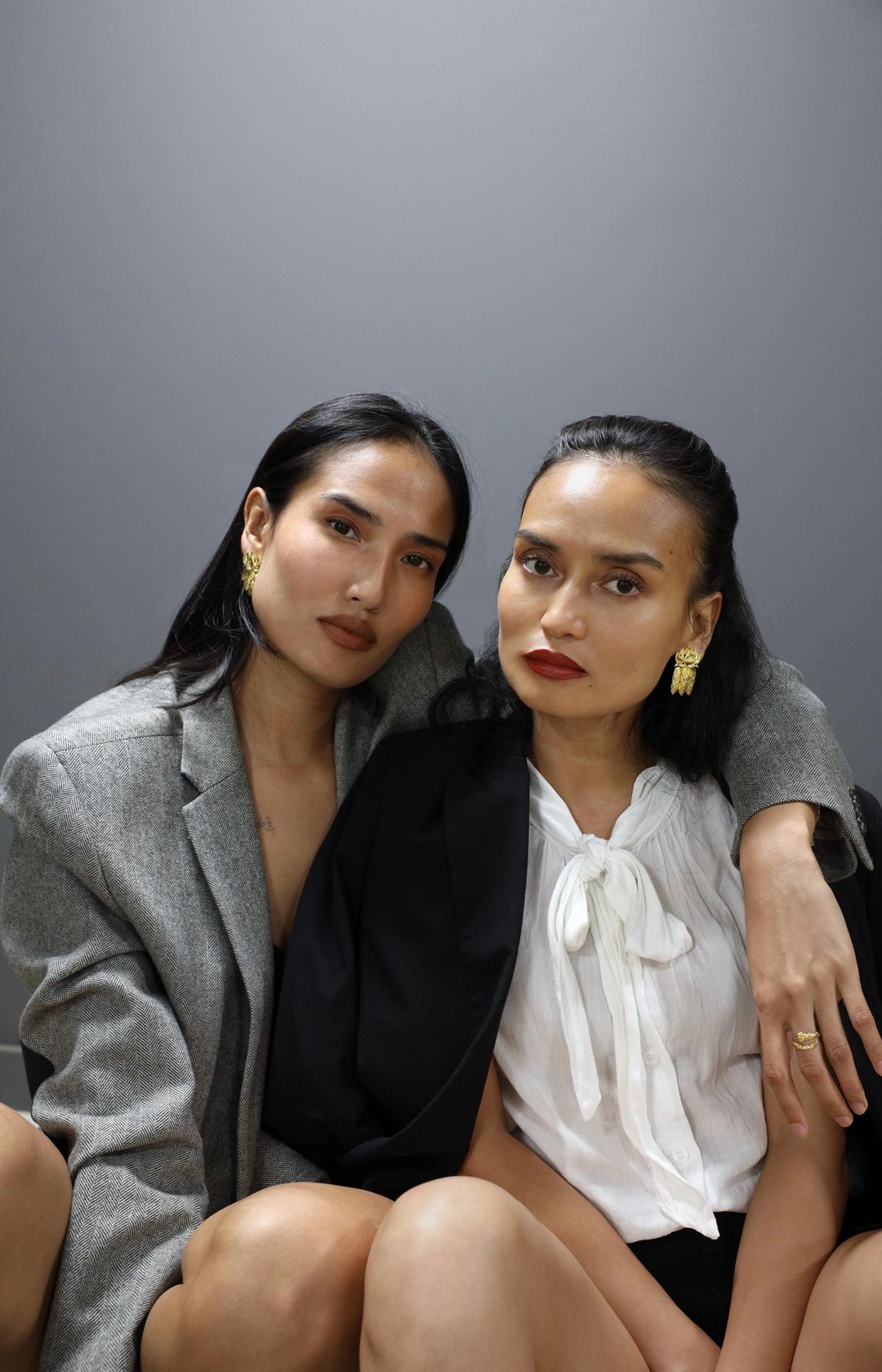 This jewellery house was founded by Edo Chorm and Eyen Chorm, inspired by their Cambodian roots and Khmer culture. Their designs come from a longstanding fascination and admiration for the Khmer Royal Ballet, Angkorian art, and the mythological stories told by their mother. Designs reimagine historical reliefs, mystical cultures, and traditional craft, dreaming up modern relics and regalia that evoke the artistry of ritual adornment.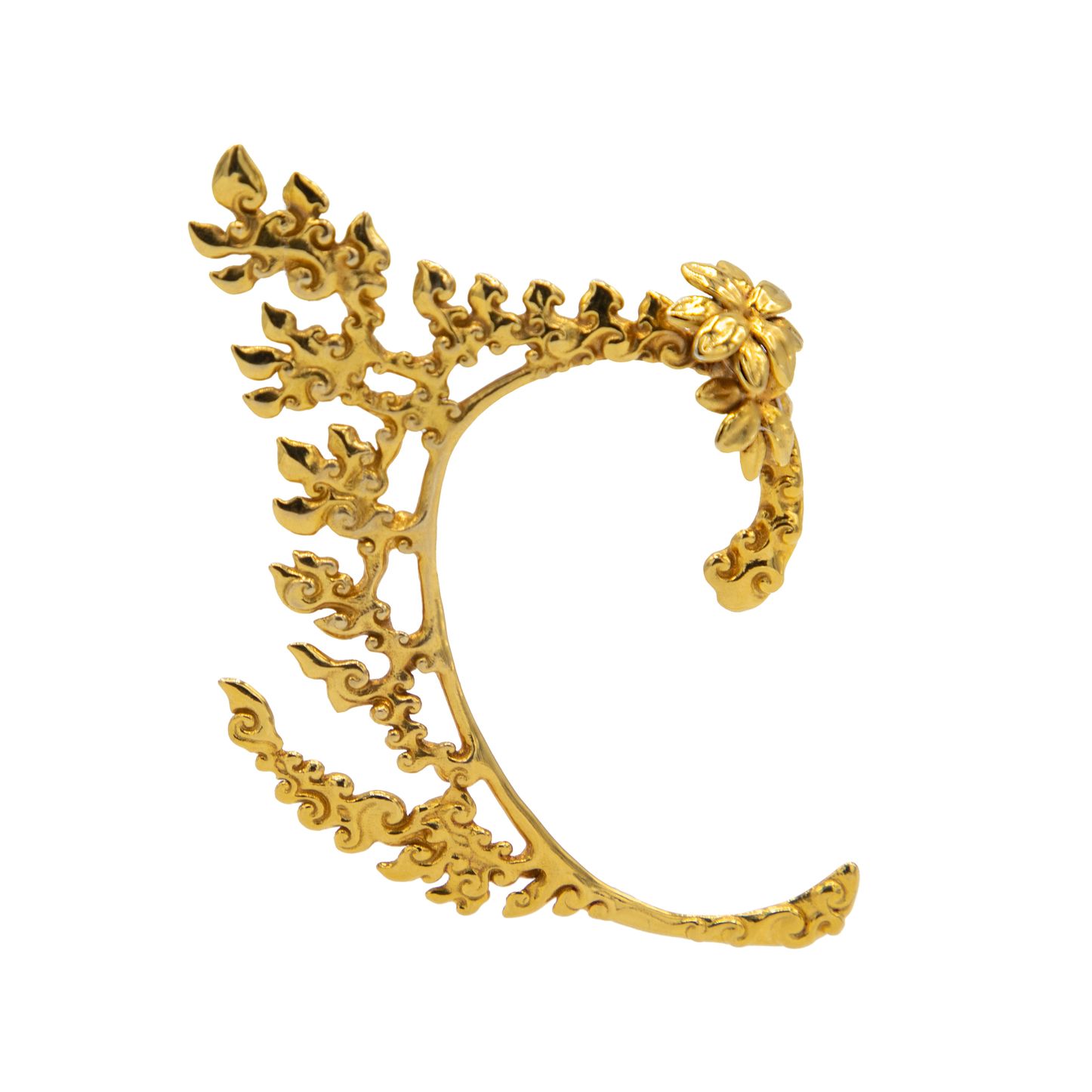 Neang Neak ('Serpent Princess') ear cuff by EDOEYEN
Materials are highly polished to create gleaming works; the Neang Neak ear cuff, crafted from brass in gold vermeil, captures the essence of Cambodia. "These were typically worn by mythical gods and princesses or at Khmer weddings. We always wanted to include them in everyday occasions! We don't see many ear cuffs being worn in New York or anywhere else," said Edo. Highlighting Cambodian culture is not only an inherent differentiator in a highly saturated jewellery market. The Chorm sisters are also passionate about introducing Khmer art to the Western market. "As Cambodia is going through a commercial and economic boom, we're concerned our heritage may start to fade. We feel the need to preserve our culture," says Edo.
ROSALYN CITTA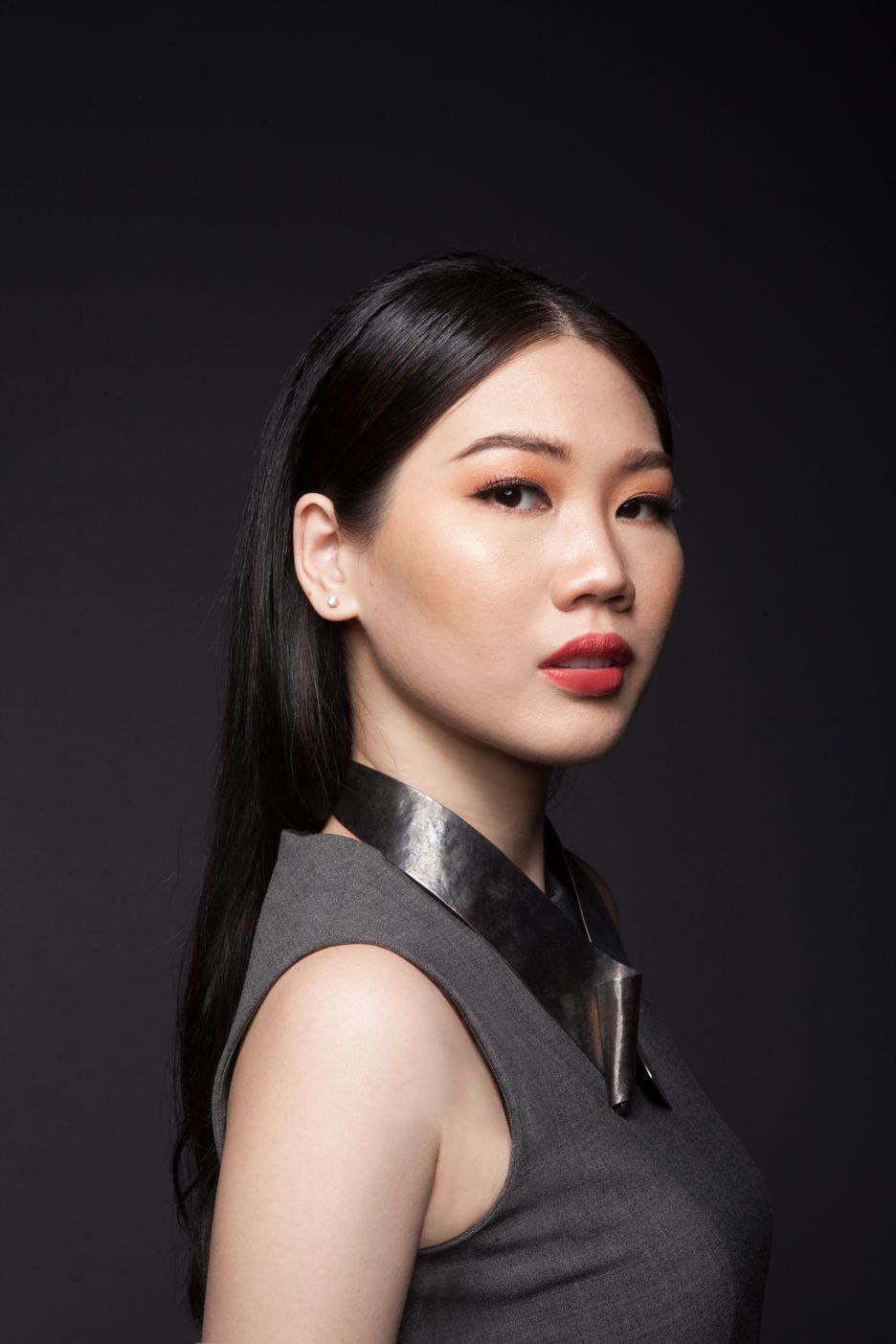 Rosalyn Citta grew up in Indonesia, a multicultural country where she could not escape diversity. An intellectual designer, her creations go beyond trends or seasonality, favouring philosophical expressions or as she calls it, "bold silhouettes and a mélange of textures that deeply portray artisanal value."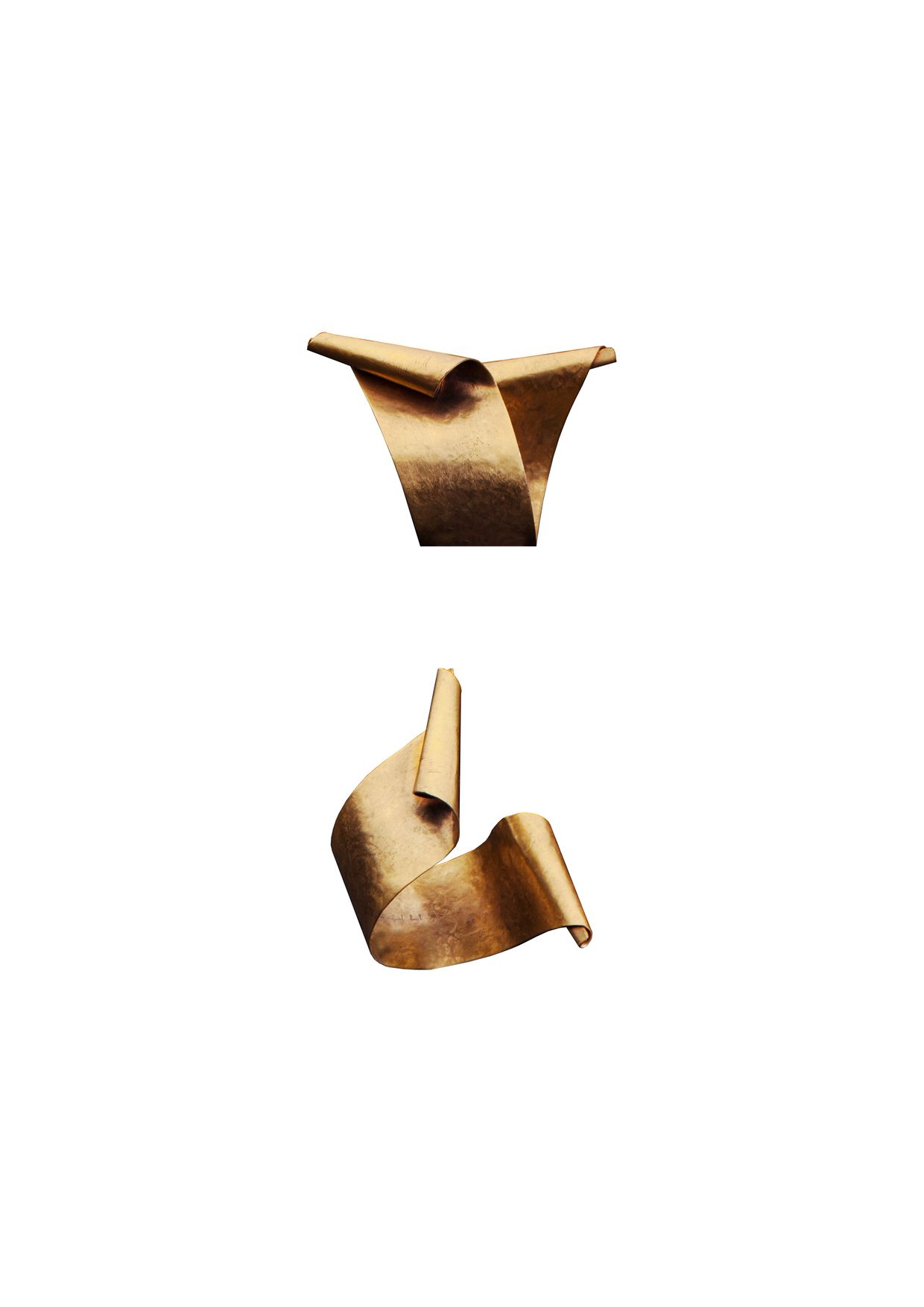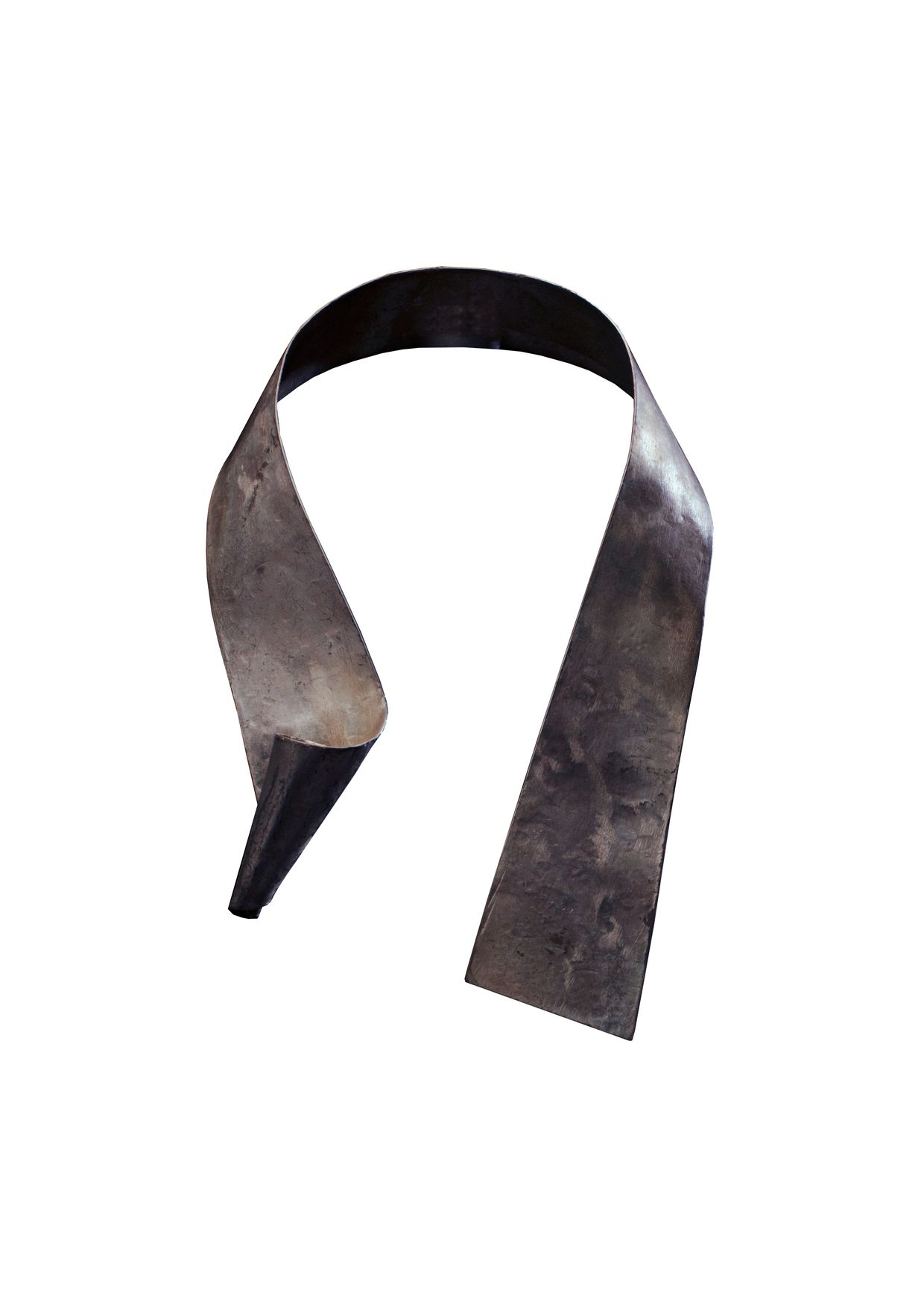 Top: Vagabond bangle 
Bottom: Inertia necklace 
Using oxidised and raw metal finishes, Citta manipulates metal to create enveloping cuffs and torque necklaces that sweep sensuously on the body. Her design vocabulary draws on the rich history and intricate jewellery craft of old Javanese gold. These handmade art pieces also go by the Wabi Sabi philosophy where emptiness and imperfection is honoured as beauty. "It resounds profoundly with my life values as a person. There is such a power withheld in the vacant, greater depth in silence than what is seen, saying the unspeakable." The raw and precious nature of her designs nod to philosophical and cultural threads and imbue the pieces with a spiritual quality. She recalls her father's antique jewellery collection of old Javanese gold pieces as an influence towards developing her own aesthetic.
SUE LING FINE JEWELLERY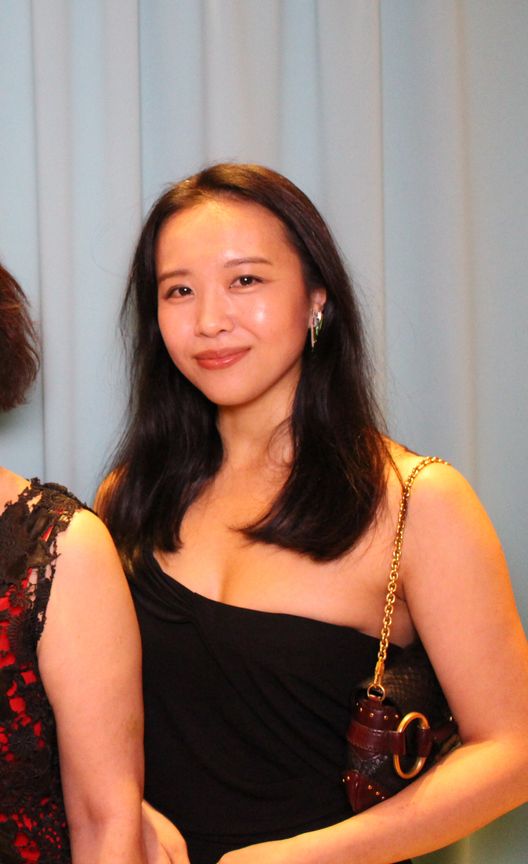 Sue Ling Fine Jewellery is best known for designing and handcrafting one-of-a-kind and limited-edition jewellery. Her pieces range from sliced watermelon tourmaline, geometrically carved jade designs to shapes evocative of the Art Deco style.  "My collections are eclectic as they do not conform to any category in terms of design or form. They are bold, contemporary, fresh and immensely appealing."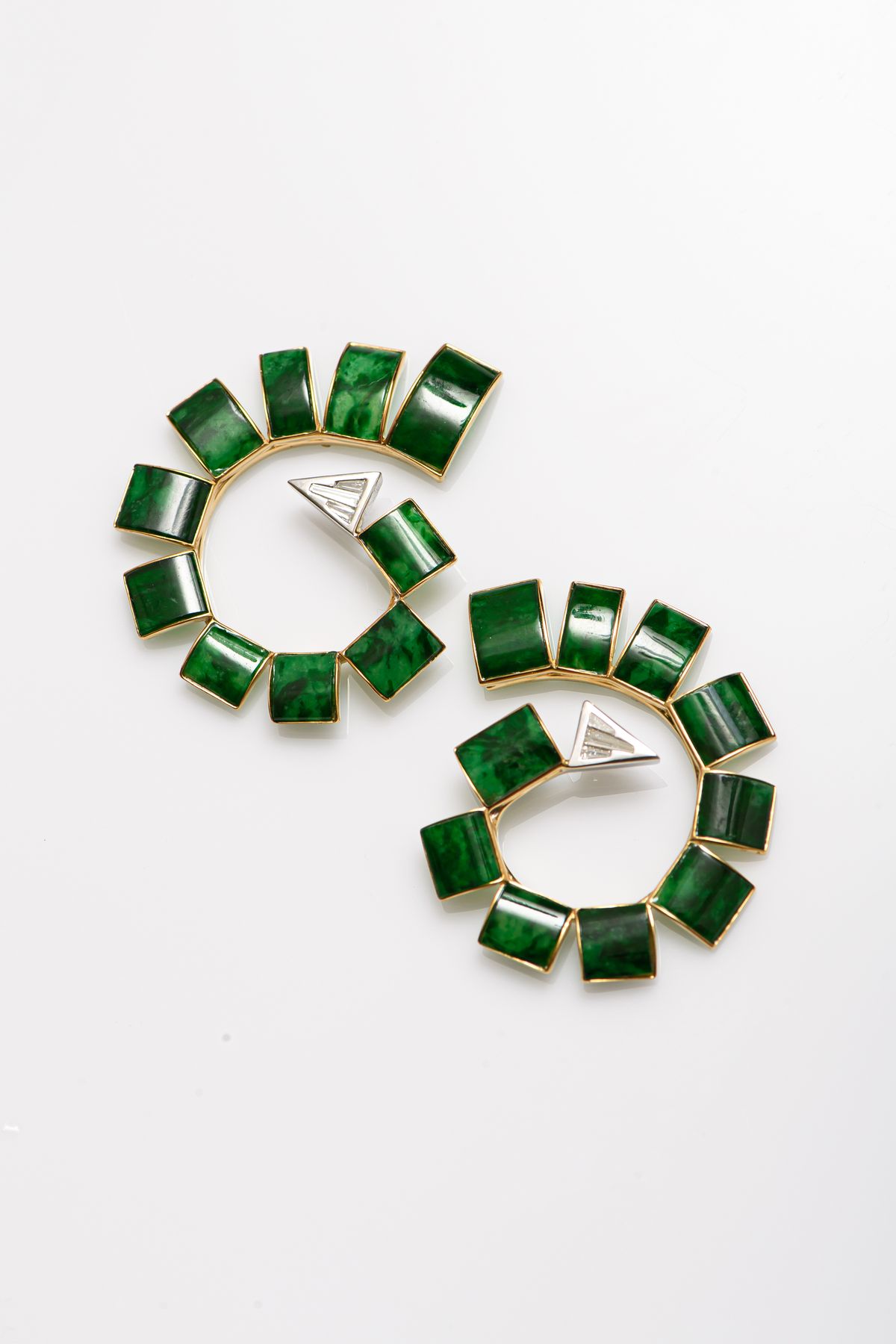 Jadeite and diamond earrings 
The idea of composing new, contemporary silhouettes is very important in Ling's work. Staying true to artisanal traditions in jewellery making while combining modern influences, she juxtaposes ancient materials like jadeite with modern silhouettes, coloured gems, and precious metals. Her signature jadeite pieces are simultaneously elegant and strikingly contemporary.
PATTARAPHAN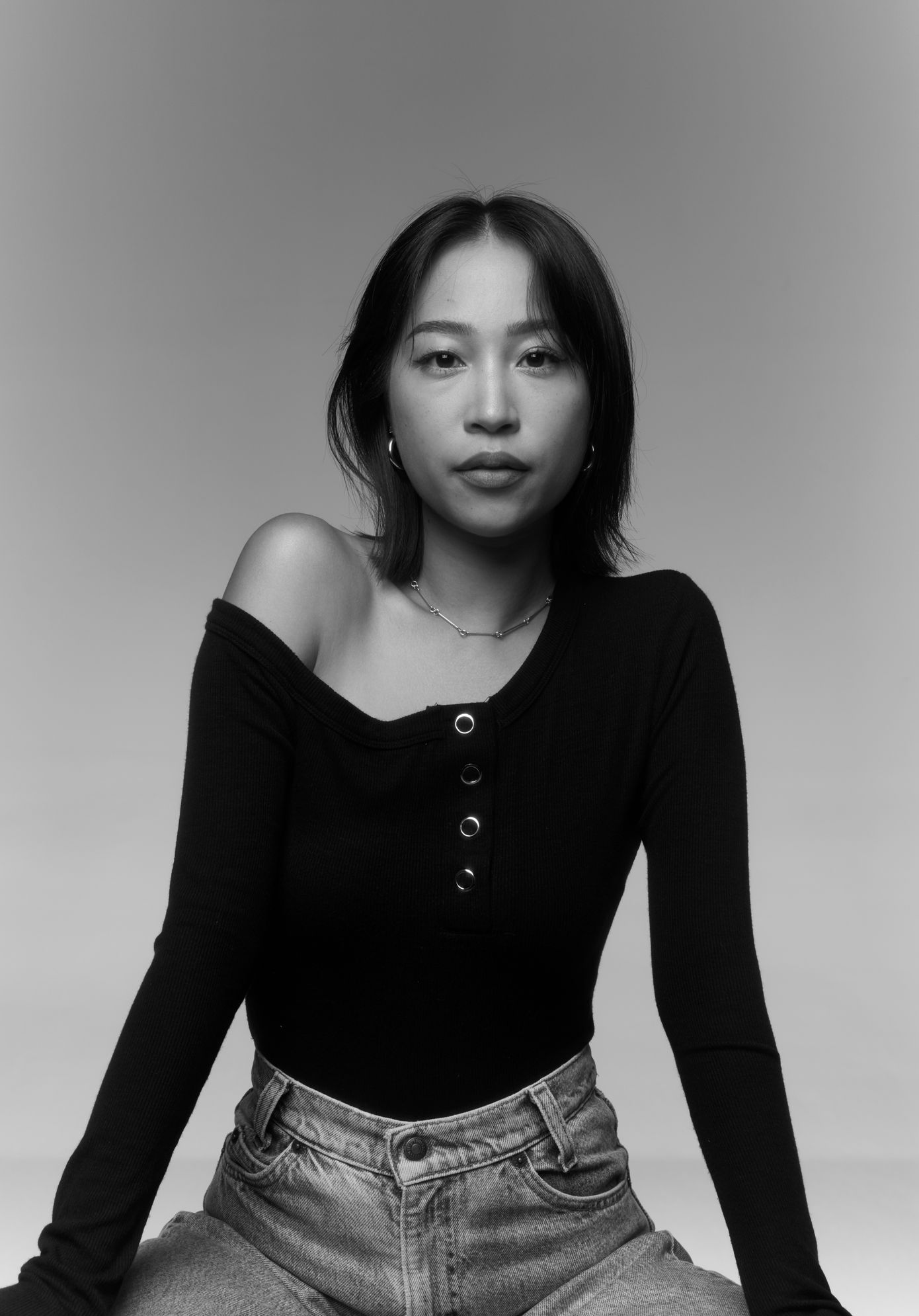 Effortless, minimal, and genderfluid can only begin to capture the eclectic and curated jewels of Thai designer Pattaraphan (Nok) Salirathavighaga's eponymous collection. Pattaraphan is about versatile jewellery that can be mismatched for the ultimate expression of casual elegance and industrial chic.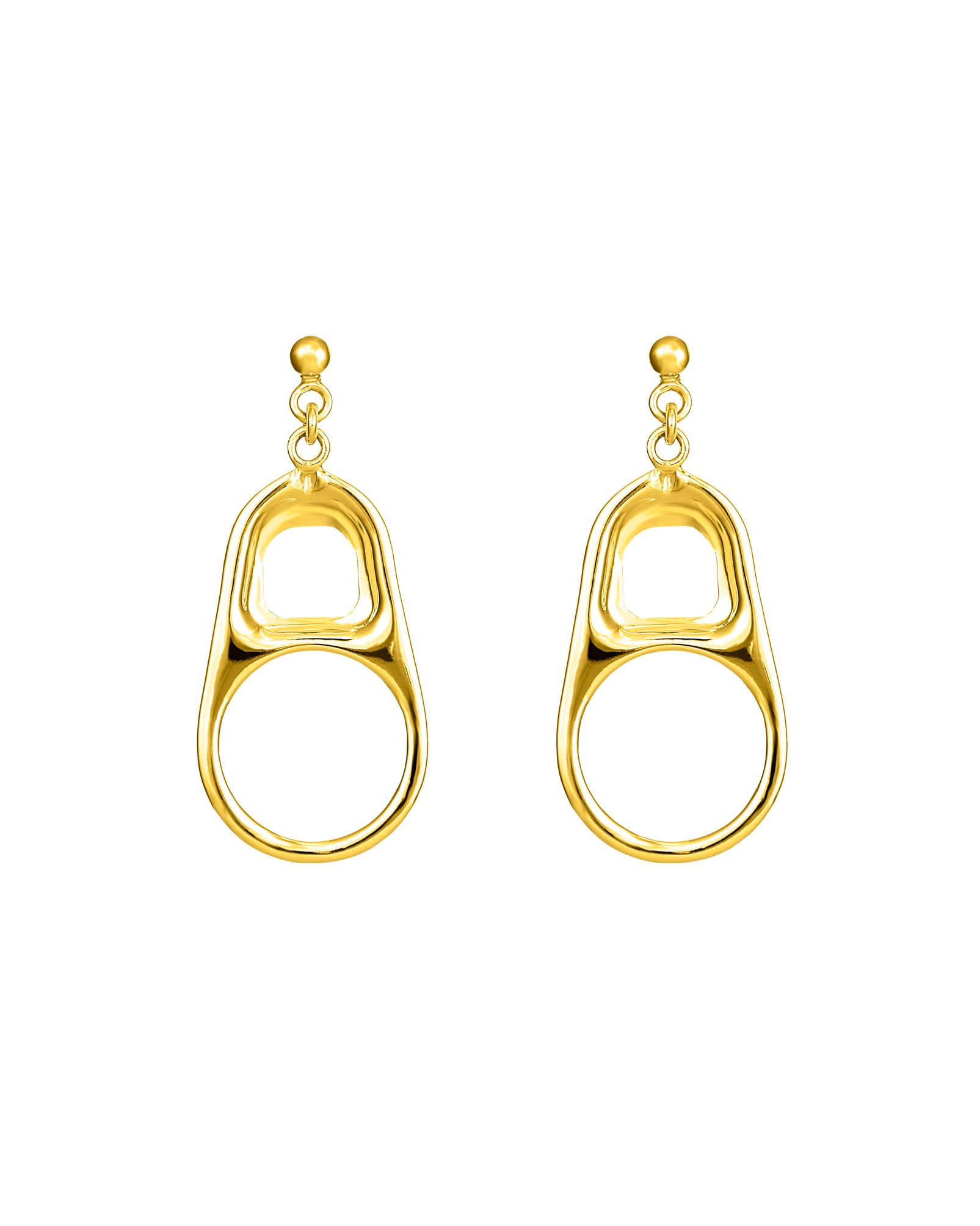 Chunky Pressurised earrings
She finds beauty and inspiration from the everyday, including unwanted and overlooked items like soda-tabs, fishhooks, and femurs, providing a contemporary reflection on the theme of waste and the culture of overconsumption in large cities. Pattaraphan summarises, "I like giving a new narrative to mundane things that aren't necessarily considered beautiful or pleasant and translate them into well-designed wearable jewelry." Her gender-neutral pieces have soared in popularity all over the world, donned by the likes of model Gigi Hadid and other celebrities.
MONDSELLE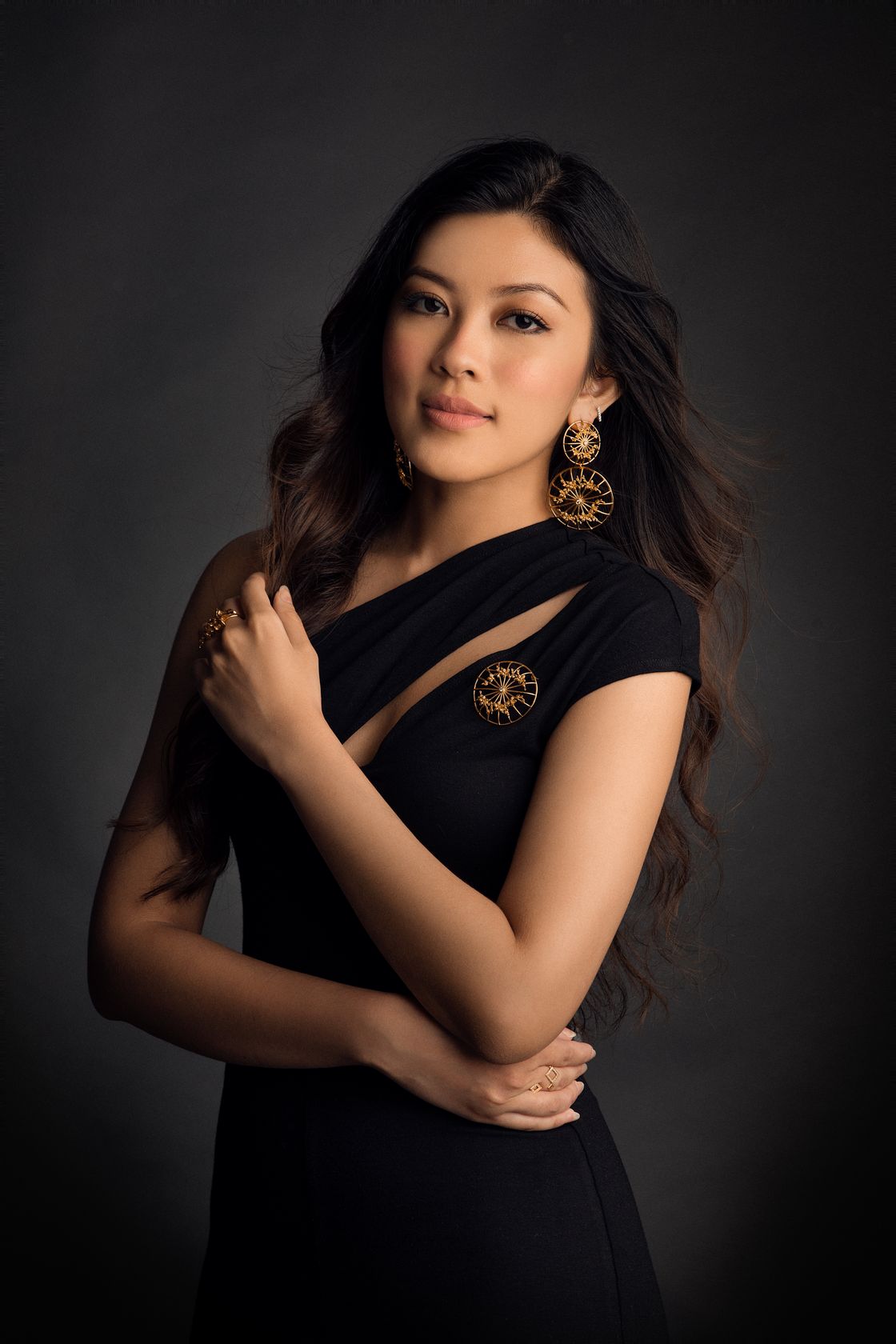 Karen Pyu of Mondselle has made a name for herself with creations that beautifully combine her Burmese heritage with the urban, fashion-forward city of Singapore. Born in Burma and raised in Singapore, Karen's passion for fine art began during her childhood and continued to grow through her high school years.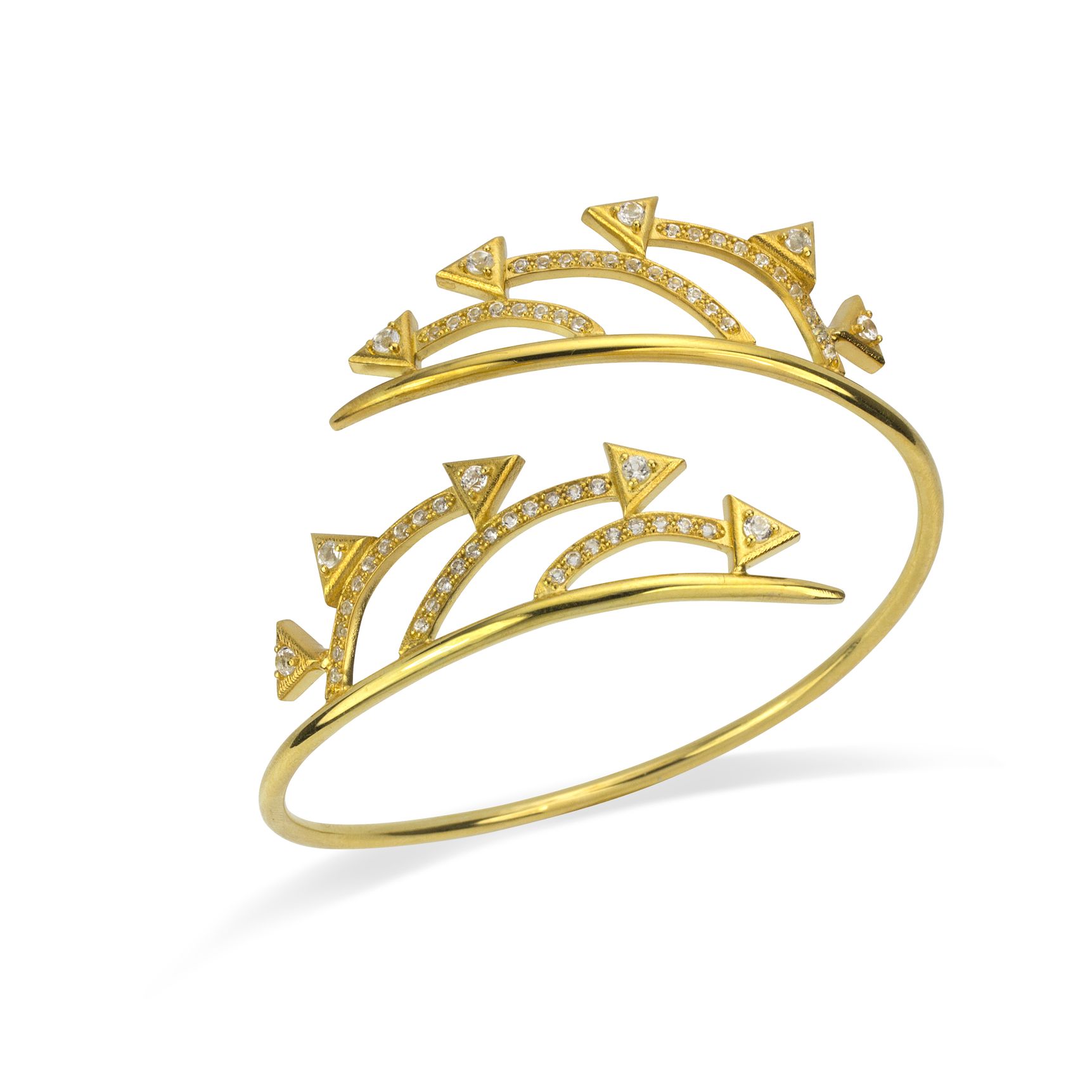 Triumph bangle 
She moved to Toronto for her jewellery design and metalsmith training at Ontario College of Art and Design (OCAD), before launching her brand in 2015. Her jewels have already won the attention of celebrities in Myanmar and Canada, including MYA and Aung San Suu Kyi, the State Counsellor of Myanmar. Paying homage to historical roots, her 'Nostalgia' collection incorporates national costumes of different tribes, landmarks in Myanmar, and Pathein umbrella motifs. "I often like to look at the historical and traditional elements of a culture, especially Burmese, to derive a theme, making it relevant to current times and telling a story with every piece."