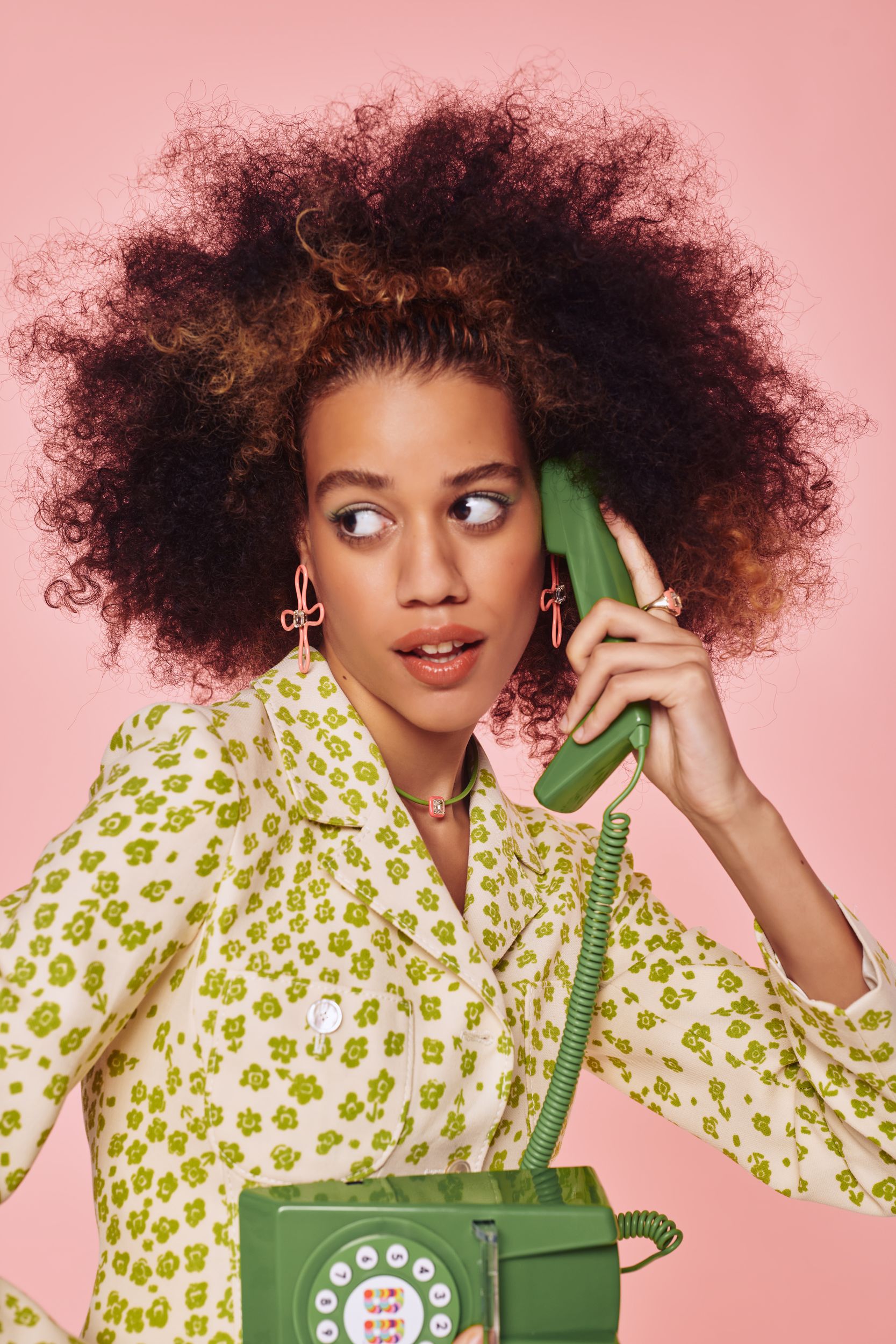 For something colourful, foxy and groovy, the new Flower Funk collection hits all the right marks 
The Spring-Summer offering, Flower Funk, is a fine colour therapy for jewellery lovers. What inspired your line, and its name?
I started working on it probably two years ago and only thought of the name much later.
I wanted the new collection to have a name that would also give people a hint about the inspiration behind it. Since the line is inspired by a disco-funky mix of the late '60s and early '70s, I thought of 'Funk' and then, as I used a lot of abstract flower shapes, I added 'Flower' to the title (also because of my earlier collection, Flower Power).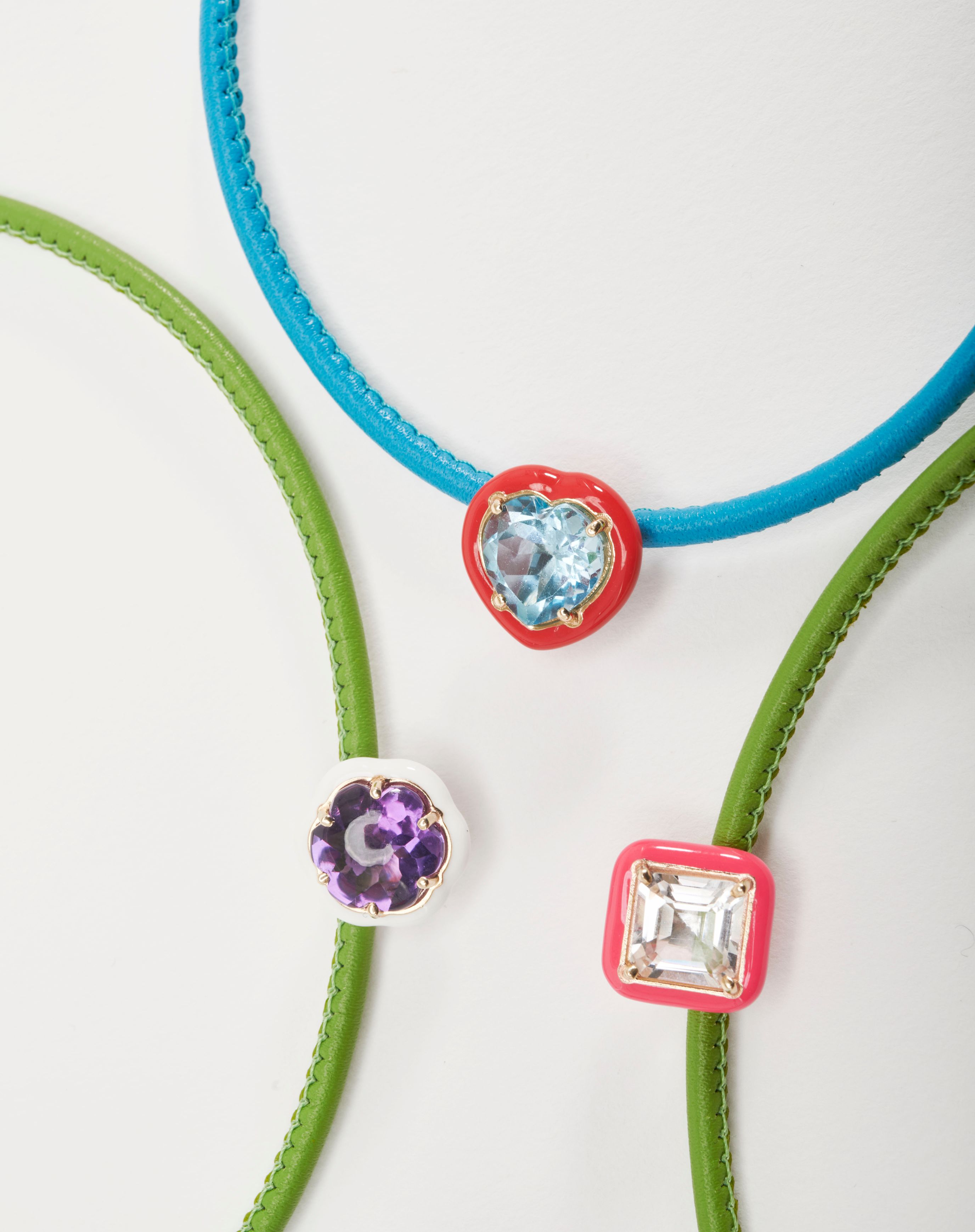 The Flower Funk includes pendant necklaces, chokers, brooches and bracelets. What inspired these styles?
I knew that I had to make more necklaces and bracelets, but it was always something that I found difficult because they always require a lot more metal than rings and earrings; so, they were always the most expensive pieces. For this collection, I wanted to incorporate chokers into the line and decided to use the leather cords so that they could be more in line with what I wanted to design (for myself) and for summer. I have always designed brooches, but I used to just make them for my father who loves wearing them. This time, I thought that I could expand that to more people and have a couple more unisex pieces.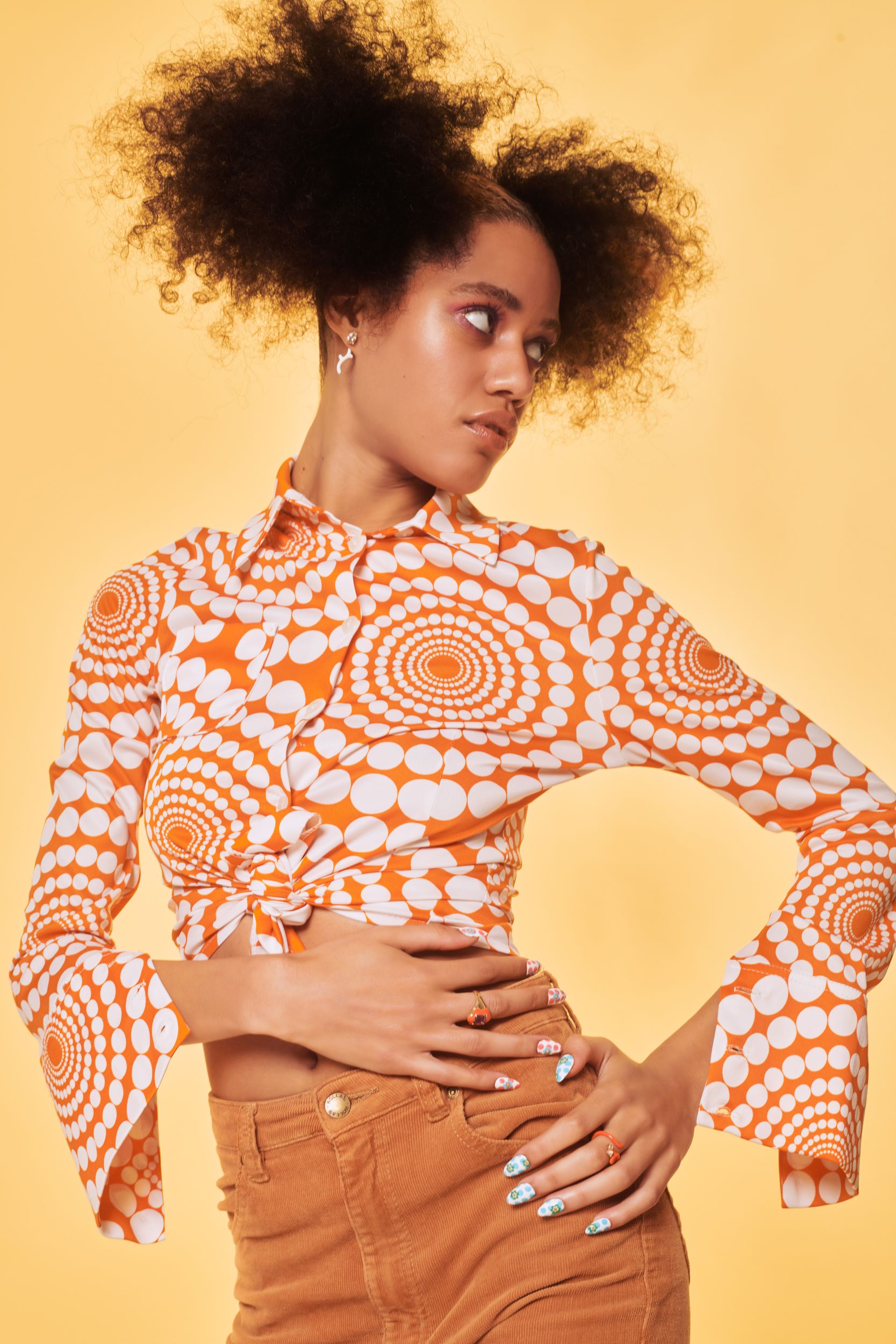 You seem to have sourced vintage '60s and '70s style clothing for the campaign shoot. Do tell us about this shopping spree.
My colleague and I went to a kind of 'archive' for clothes in Milan that stylists and costume designers go to when they need pieces from the past decades. It was fun to be able to actually find clothes from the era that I was inspired by to convey that influence in the campaign. Then, we also rented a Brionvega television (portable TV that was an embodiment of the quintessential Italian style) and old telephones. It was really an authentic way of conveying the design inspiration.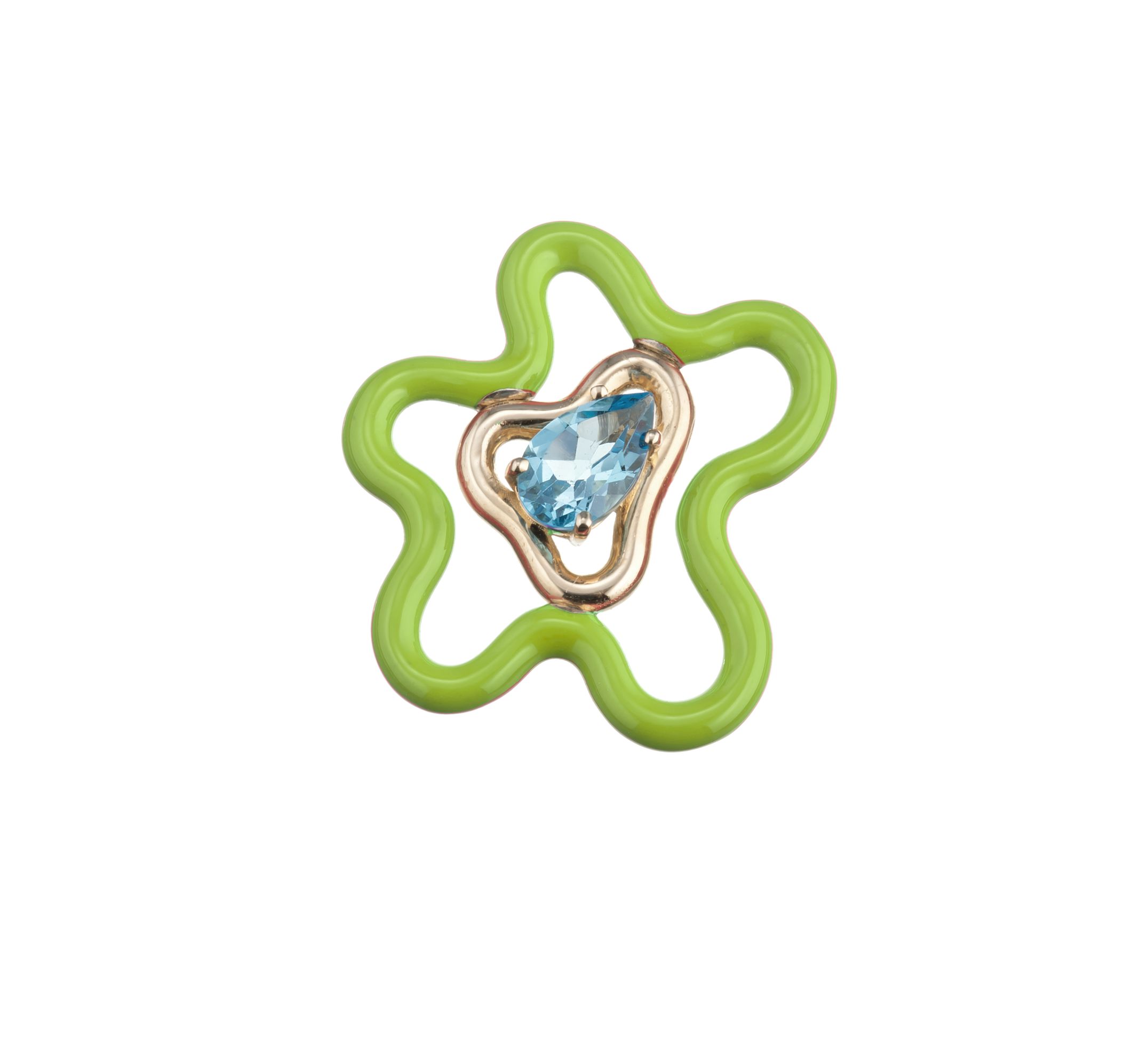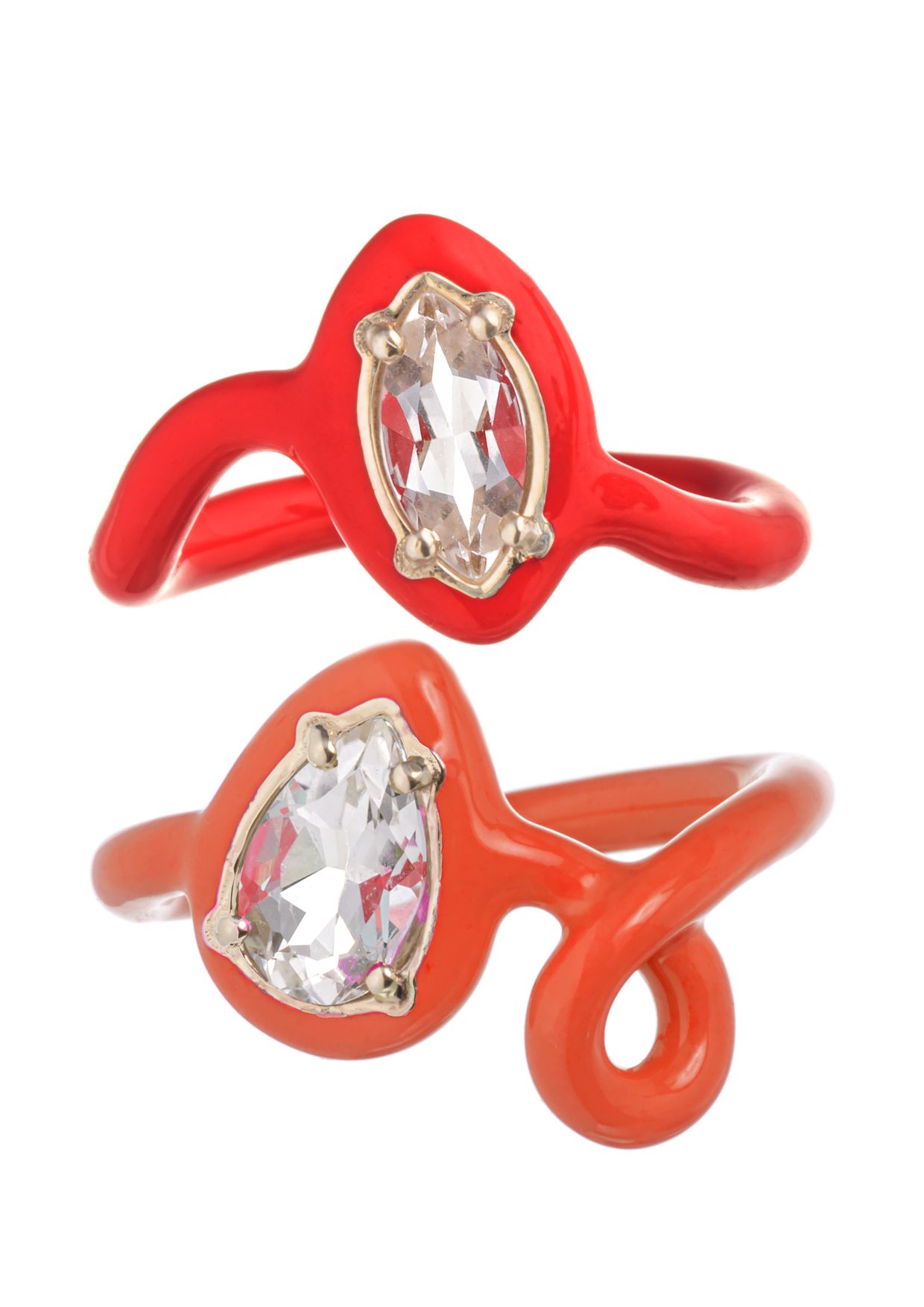 What signature aesthetics can be found in the Flower Funk collection?
I would describe their similarities – aside from in the colour aspect – as being a fine line between low and highbrow, which is what makes them so particular. They are pop, playful, and fun, but at the same time, very complex and elegant. Their wearer is someone who is confident and loves this colourful aesthetic. I also feel like I still had so much more to do with enamel that I could not move on to something else – and also because it has now become my signature style.
For the past months, pop star Dua Lipa has been seen wearing a lot of your pieces – for virtual interviews, in music videos, and editorial shoots. You must be over the moon?
It has been so surreal! I am so happy that Dua Lipa has been wearing them so much because she is my favourite singer and I really love her style — I couldn't have asked for anything more than this! My New York-based publicist, Francesca Simons, has an incredible relationship with Dua's stylist Lorenzo Posocco, who has secured these placements for us.