Editor-in-chief of Town & Country magazine and editorial director of Elle Décor, Stellene Volandes on writing her second book, fun titles, and her new carnelian pendant.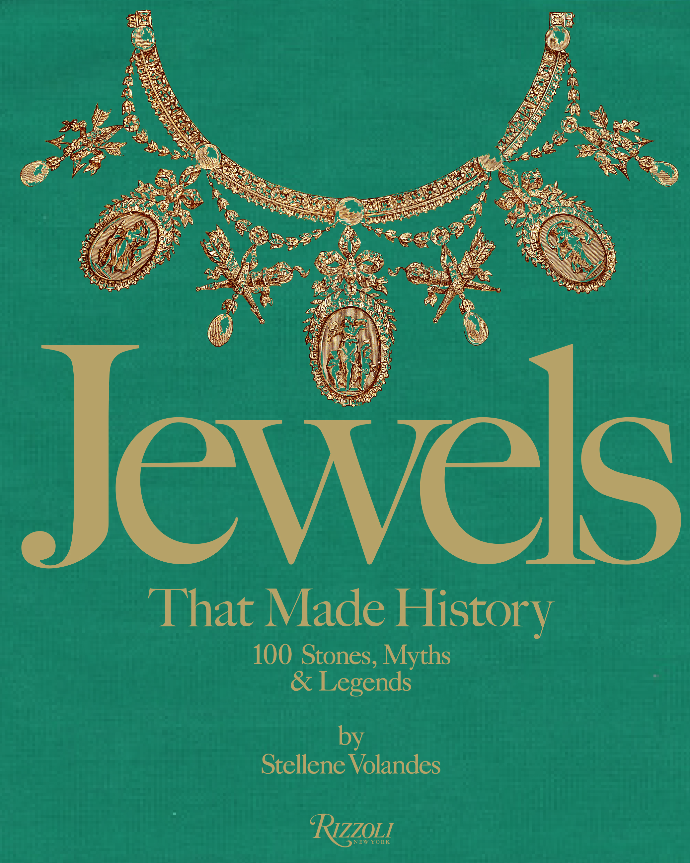 JEWELS THAT MADE HISTORY: 100 STONES, MYTHS, AND LEGENDS, Author: Stelle Volandes, Publisher: Rizzoli
She explains it all in the introduction to her book. "This is not the history of jewelry. And it is not a history of the world," writes jewellery expert Stellene Volandes. "Rather, this book is a highly opinionated chronicle of select moments where these forces collide." A window to the past, Jewels That Made History – 100 Stones, Myths, and Legends offers us 100 history lessons with a refreshing take, using jewellery as connectors across the expansive timeline, throwing in a good amount of intrigue, heist, romance – and everything that's utterly fascinating into the mix.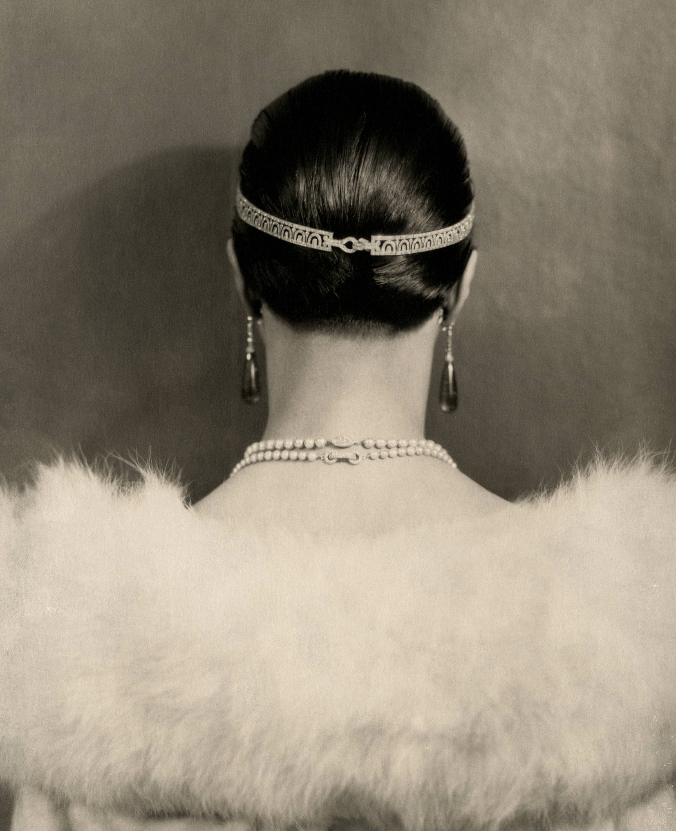 Vogue 1924 / Back view of actress Carlotta Monterey's neck and head while she's wearing a diamond head bandeau, pear-shaped emerald earrings, and diamond-clasped pearl necklaces, all designed by Cartier; white ermine wrap with white fox collar
What shaped the idea for this book?
The idea for this book began really when my obsession with jewellery began. The connection between a piece and when it was made and the impact and influence the forces of history had on design is what truly hooked me on the craft. I saw it first in the Lalaounis store, in Athens, where books on Heinrich Schliemann's discoveries near the site of the Trojan War sat near trays of gold jewellery, or at Audrey Friedman's Primavera Gallery on Madison where I first saw Cartier Sputnik clips inspired by post WWII obsessions with worlds beyond us.
Jewellery is a poignant connector, both in time and across geographical boundaries – is there a jewel that best mirrors it?
Egyptian Revival and Art Nouveau are I think the clearest examples of the beauty that arises when jewellery and history collide. The discovery of King Tuts tomb and the lapis scarabs that followed are hard to dismiss. And the opening of Japan is written all over the sinuous shapes and delicate construction of Art Nouveau. When people ask me to outline my philosophy of jewellery and its place in history, these are the moments I turn to the most often – and the ones that seem to resonate.
The titles of the book's chapters are unexpected and attention grabbing – It was the 80s, Ok? / Are You There World? It's Me, Wallis / Tell Me Who Your Friends Are. What made you take this route?
One of my mentors always said if you don't have a headline, you don't have a story – and I've been a sucker for a catchphrase ever since. That said, headlines are an entry point and an invitation to a reader, and a moment where you have the opportunity to tell them why they should care, or at least tempt them with amusement. I hope these headlines did that – and also, we wanted people to see jewellery in new ways and to talk about it in new ways. I hope the headlines helped make that happen.
Which piece of jewellery from your book would you want to wear and why?
My holy grail is a piece of 1930s Belperron. I continue to be astonished by her daring and her genius.
Among the women featured in the book, whose styles do you like?
Gloria Swanson! The jewels were always her own.
How did you manage your time working on the book, whilst also handling the editorial responsibilities of Town & Country and Elle Décor?
I find working on a book such a different experience than editing a magazine – the pace of the work especially. My weekends and holidays were devoted entirely to the book for about a year and there is something quiet about that time that I truly enjoy.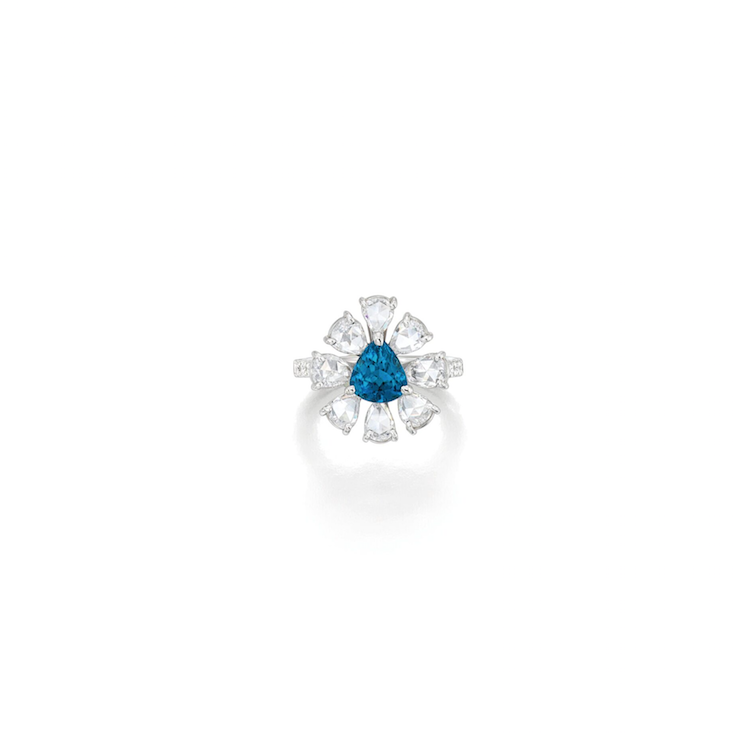 Paraíba Tourmaline and Diamond Ring-Set with a pear-shaped Paraíba tourmaline weighing 1.62 carats, within a pear-shaped rose diamond surround, the shoulders decorated with brilliant-cut diamonds, mounted in platinum, size 6½
Do you see any strong trends coming up – shaped, perhaps, by the lockdown and hard times?
Jewellery has been selling well this year, which surprises everyone, including me. That said, I think it has made us evaluate the role these pieces play in our lives, be it as talismans or symbols of celebrations or as a kind of self-care.
What's your go-to jewellery style for Zoom meetings?
From the very beginning of quarantine, I have made sure I have on long gold earrings and a necklace-often a torque with a good luck pendant on. It is what made me feel like I was dressed for work, even if I was wearing sweatpants.
What's new in your jewellery box?
I just bought a carnelian pendant with lion's heads on each side of it from Lalaounis. They say carnelian brings good luck and creative drive. I will keep you posted.