AQUA LIGHT BY BEE GODDESS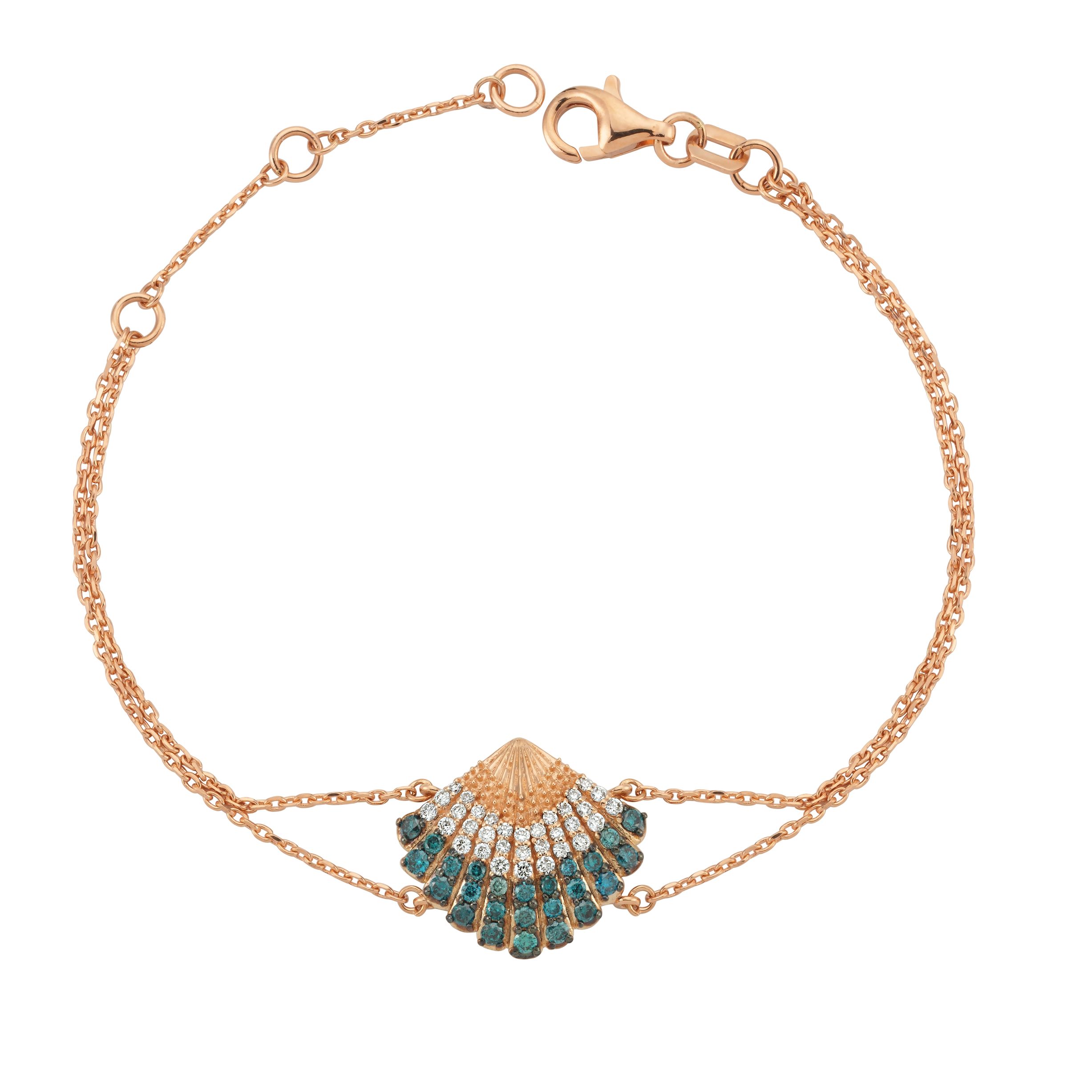 Ece Şirin's talismanic jewellery brand Bee Goddess has brought out a great jewellery wardrobe in time for beach vacations. Her Aqua Light collection brings an array of treasures inspired by the sea, whilst predominantly being expressions of spirituality – all rendered in gold. Necklaces, earrings, rings, bracelets, hand chains, anklets, foot chains, and chokers form part of the new line.
Composed of precious gems in blue and green hues set in 14k gold, the Aqua Light collection brings together earth and water elements to balance the wearer's ability to give and receive, to work and play. Ece chose to embellish the designs with turquoise, emerald, blue diamond, white diamond, and blue topaz for their colours, reflecting the sea and sky, as well as their powerful spiritual properties. "I am deeply inspired by the soul of the ocean. Water is the source of life and symbols of the sea are a tribute to feminine energy," says the designer.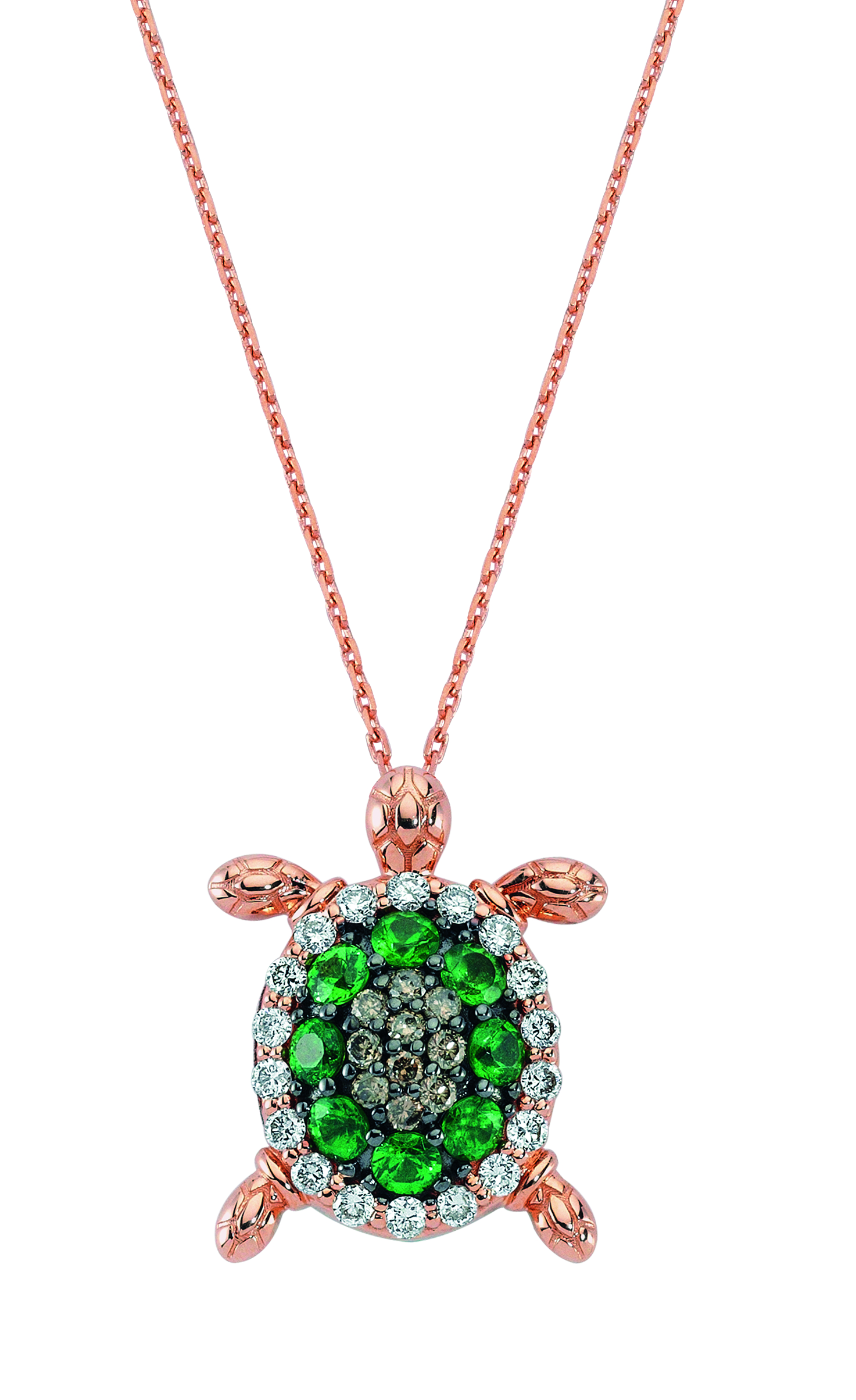 According to Ece, the jewels in the collection are the talismans of Aphrodite. "Aqua Light brings together Earth and water elements to balance our ability to give and receive, to work and play. They are empowering talismanic jewels with sacred meanings and the marine symbols of the star fish, the oyster, the seahorse and the turtle encourage inner healing through empathy and caring, and help free blocked emotions," explains the Turkish jeweller.
The Turtle is a symbol of feminine energy, motherhood, fertility, and Earth. "They inspire heavenly peace and calm our hearts, inviting us to start our own magical dream journey to new shores and new opportunities," she adds. Ece points out that wearing the turtle symbol enables its wearer to harness the powers of creativity, patience, strength, stability, longevity, harmony, endurance, protection, and navigation. "As for the star fish, it is a universal symbol of infinite love, healing, regeneration, and protection."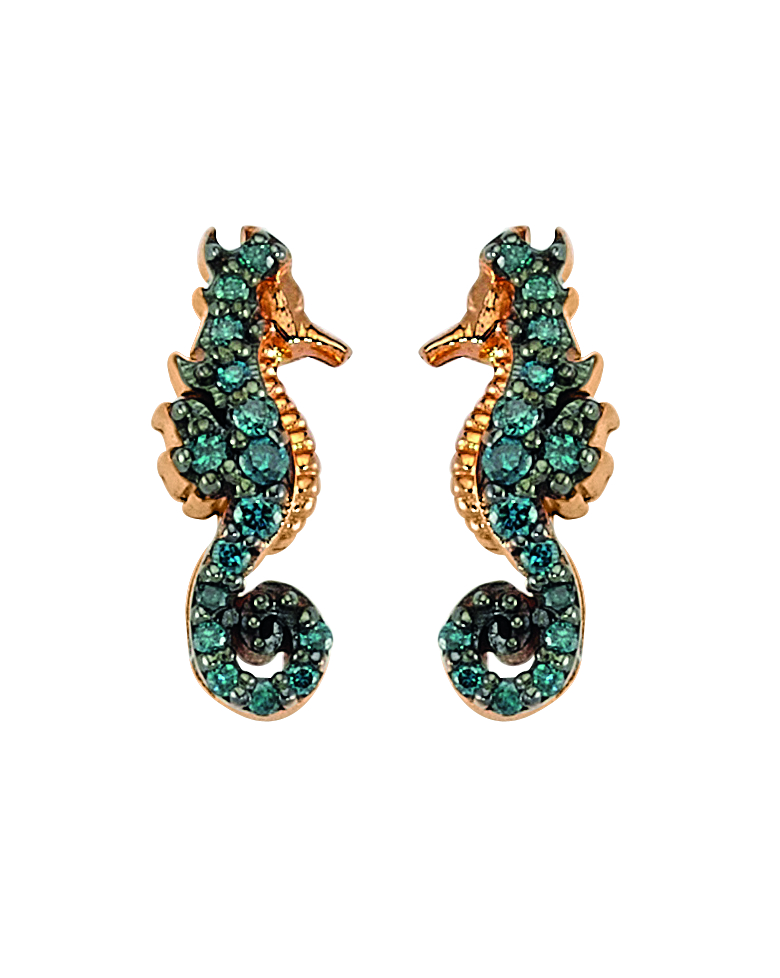 The Seahorse is the adventurer of the sea, which is why the jeweller has chosen to incorporate this marine creature into her Aqua Light series as well. "A symbol of good luck, patience, contentment, and effortless change, seahorses foretell happy adventures and open our paths to unlimited possibilities."
For more information, click here
CHARM SETS AND HOLDER BY SYNA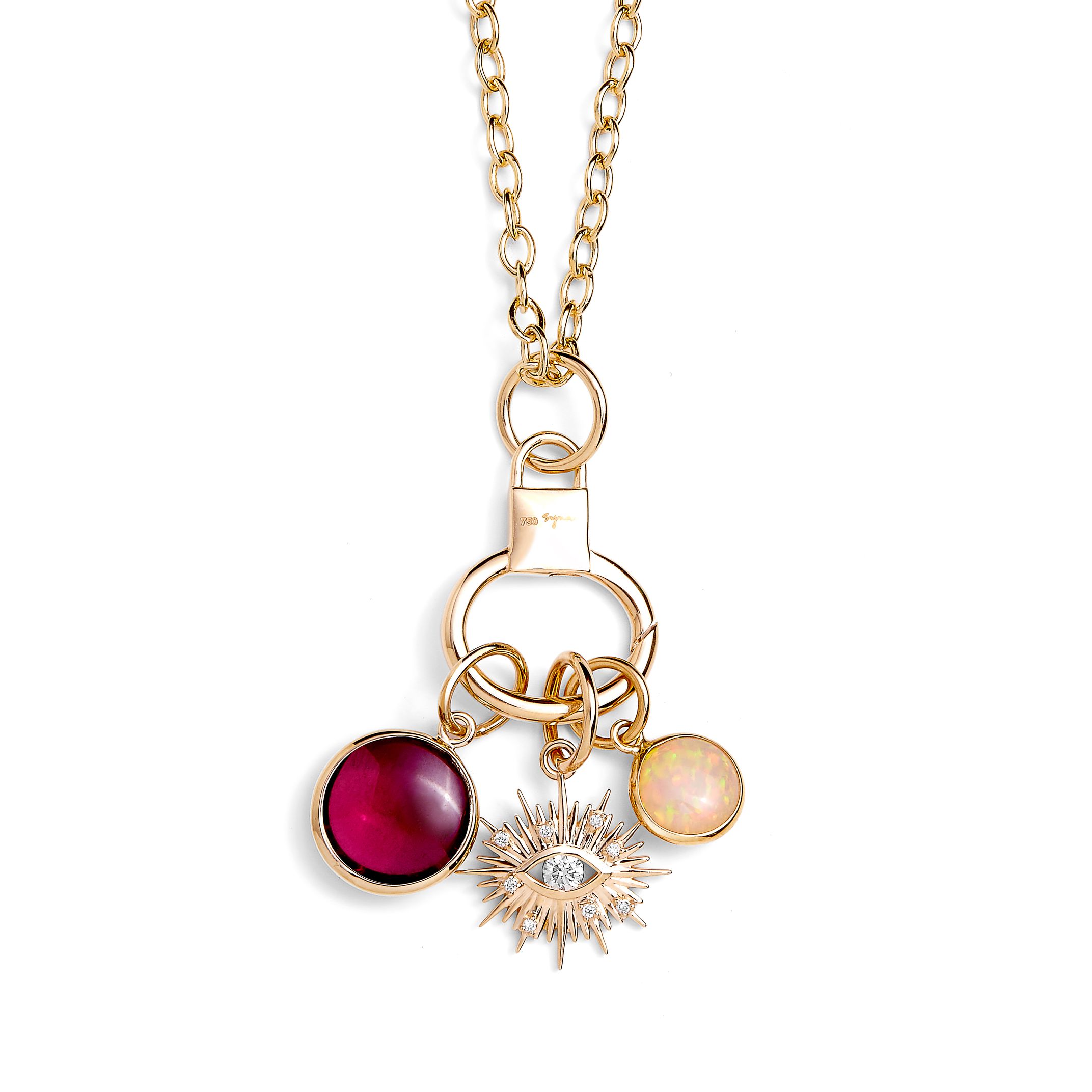 During the pandemic, duo Namrata and Dharmesh Kothari of Syna were busy dreaming up new wearables. The demand for symbolic and sentimental jewellery coincided with people's desire to wear something with deeper meaning and for comfort during tough times. "We always have our Chakras that we have been doing for years now. We loved the evil eye when it was put together – and it became our most popular piece," say the designers. Syna's collectors tend to layer an assortment of 18k gold charms, including the bicycles, flower charms, owls, cosmic rainbow, lady bug, dragonfly, bee, love lock, dragon, and clover leaf. Accented with diamonds, enamel, and coloured stones, they make for pretty keepsakes.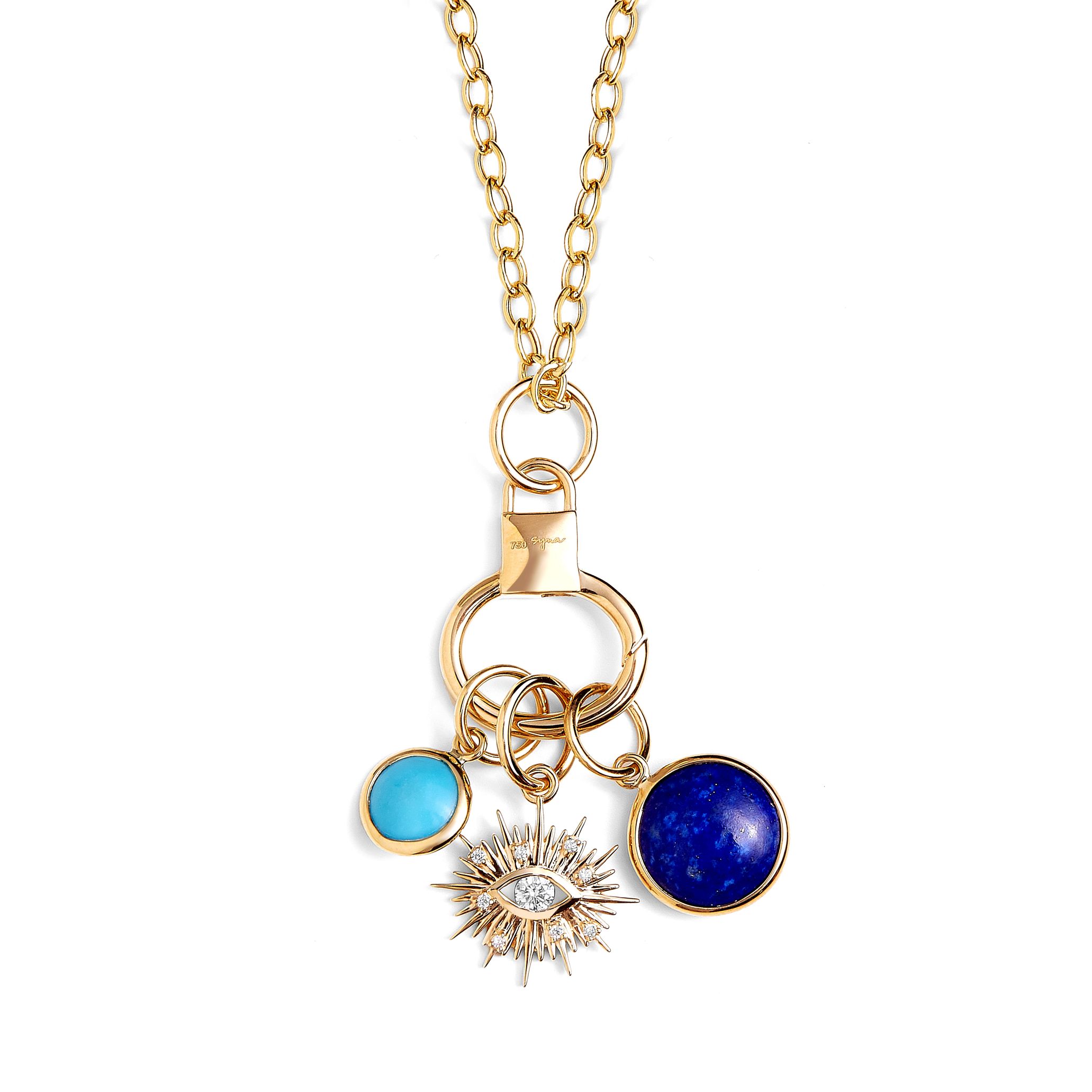 Soon, the duo added more designs to their core collection, with Evil Eye Chakra and gemstone Chakra charms becoming hot-sellers. "We even added on a section on our website called Little Luxuries to enable collectors to easily choose what they wanted," says Namrata. This also sparked the idea of a charm holder. "It stemmed from a practical need to keep all the different charms in one place. Some months ago, we included it in one of our charm sets and showed it to a retail partner. They loved the idea and bought a lot of the pieces right away," says Dharmesh.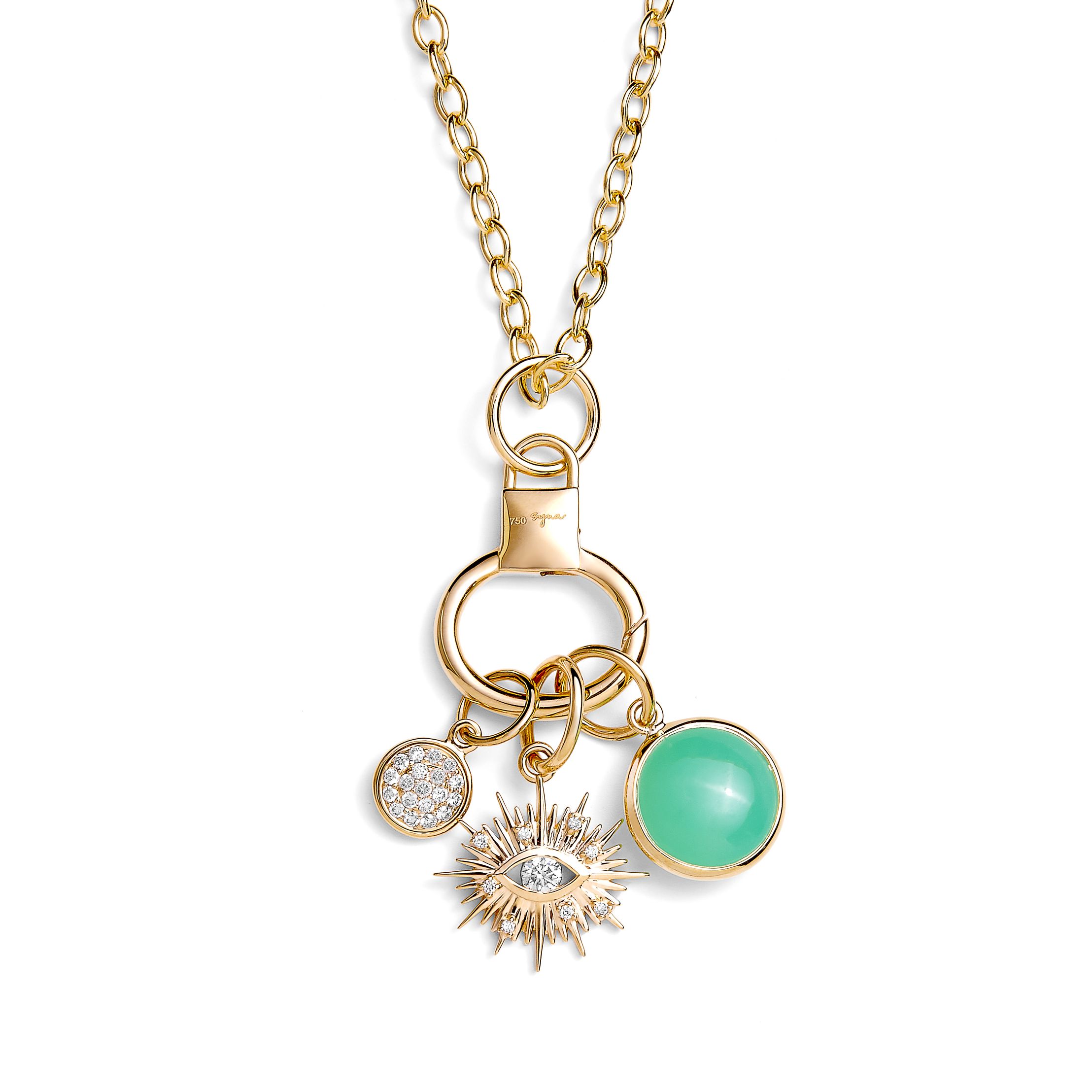 The charm holder has been on a roll although it had been around for over a year now. "We've always been creating whimsical charms; the holder helped bring them all together. We absolutely love it when things happen naturally; that's the beauty of this business," the designers add.
Syna's Charm Sets are a great way to jumpstart your own collection. There are a lot whimsical and playful new ideas in the pipeline. "As usual, we just let them flow into our bejewelled world, as and when they are ready," say Namrata and Dharmesh.