What does bridal ring shopping in times of social distancing and travel restrictions look like? We spoke to a few jewellery designers to learn more about virtual consultations, design processes, and challenges. We also found out how they persevered in resourceful ways to retain the sparkle in their businesses. 
Grace Lee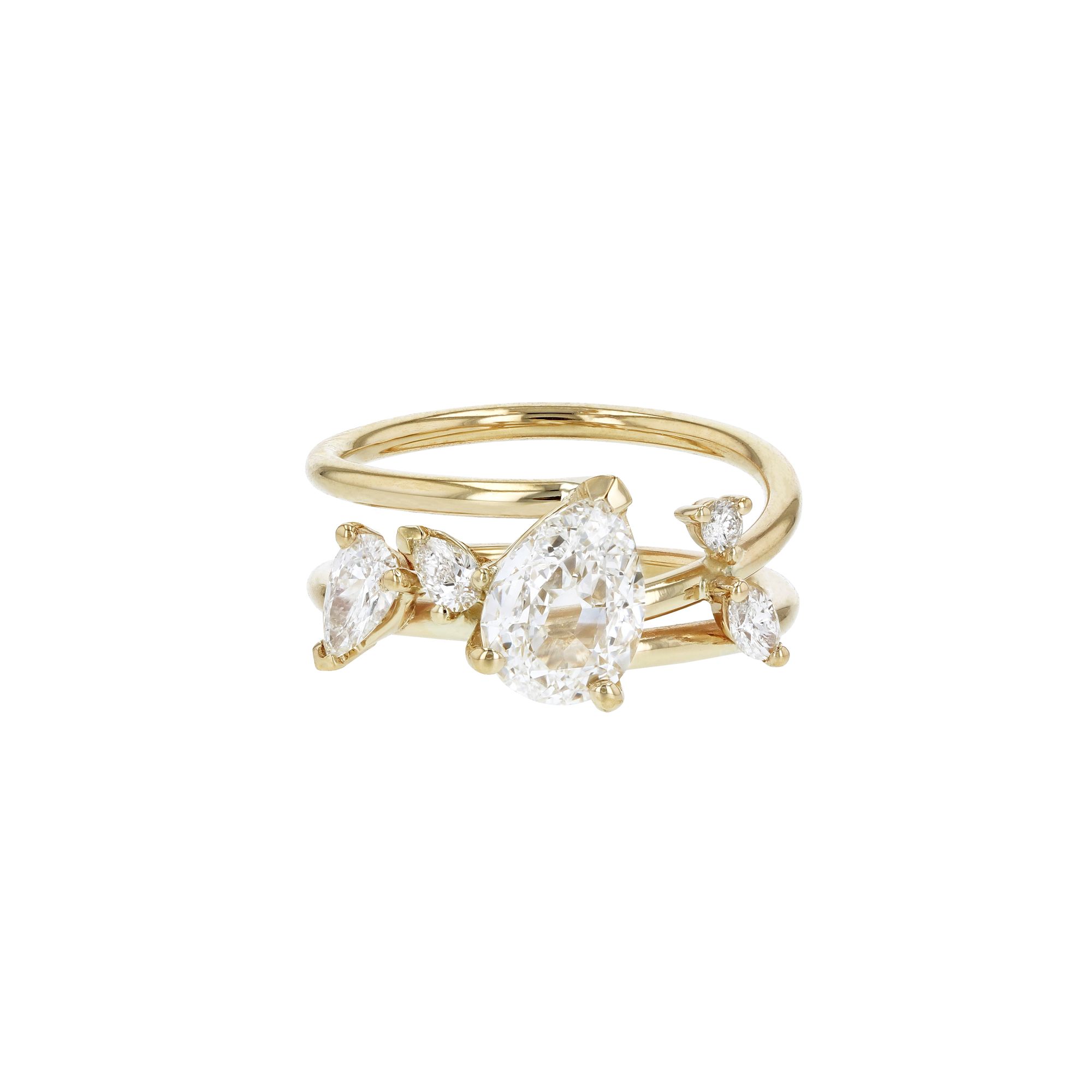 Los Angeles-based designer Grace Lee has been working with clients on custom commissions across the U.S. and, occasionally overseas. While the pandemic did not change the way Grace works or the 'virtual design' experience she often leans on, she points out benefits have risen out of the situation. "Clients have more time; both to research options before the initial consultations and to connect for the calls," adds Grace. Pre-pandemic, the design projects were a blur, involving a couple of e-mails back and forth, to schedule an ideal time to connect. "Now that many people are working from home, it has been much so much easier to schedule consultations."
During the initial stage of lockdowns, Grace's store in Venice, California, remained open for custom appointments, while juggling consultations through phone calls and Zoom meetings for clients outside the city. "The design element is innate for me. After listening to what the client desires, I can present my ideas immediately whether via phone or Zoom." During the lockdown, a client in New York reached out to customise the Twin Pear diamond ring from the brand's current collection. The client loved the diamond and gold tube band ring, but wanted "one ring for both her engagement ring and wedding band." Grace effortlessly dreamed up a ring that looked like multiple rings – she employed a mix of pear-cut and marquise white diamonds to create a "multi-ring design with floating diamonds."
Sharing images and sketches with clients after the phone calls and organising virtual meetings on Zoom have an added advantage, observes Grace. It enables her to showcase sample settings and stones to her client and tweak the directional appeal for their dream ring.
Lauren Addison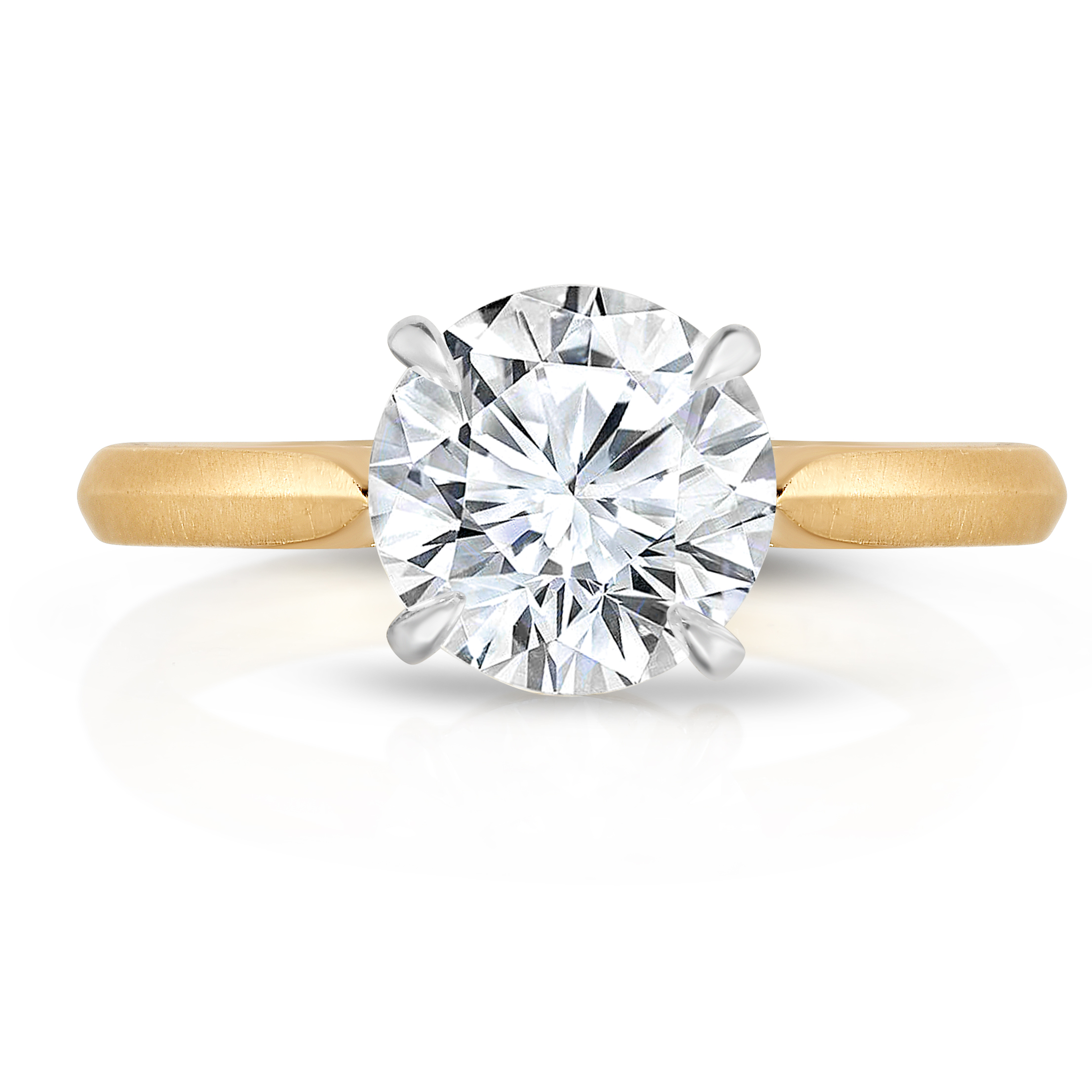 Lauren Curtin of Lauren Addison Jewelry specialises in bespoke creations. Working remotely, says Lauren, has been an integral part of her business since its inception. However, when the pandemic impacted the ability to have in-person consultations, the designer began offering more virtual appointments.
"Clients are able to meet with me 'face-to-face,' while reviewing high resolution images, videos, and certificates of a curated selection of diamonds for their consideration." It can be unnerving purchasing such an expensive item virtually, admits the jeweller. "So, we do all that we can to ensure a very personal and transparent experience, discussing each diamond and/or gemstone in detail and addressing any questions or concerns a client might have," she explains. Once a diamond is selected, Lauren discusses the inspiration, lifestyle, and any other parameters a client might have. "When we have a clear idea of what the client is hoping to achieve, we get working and, later, provide them with a 3D digital rendering of the ring. Upon approval, we move forward with the production and, in a few short weeks, they have their very own bespoke piece of jewellery."
Lauren has made several engagement rings over the past months, including both classic and alternative styles and her redesign services are a big hit with clients. "Here, we incorporate a client's own diamonds and/or gemstones into a newly crafted piece of jewellery," adds the New York-based private jeweller.
Ashely Zhang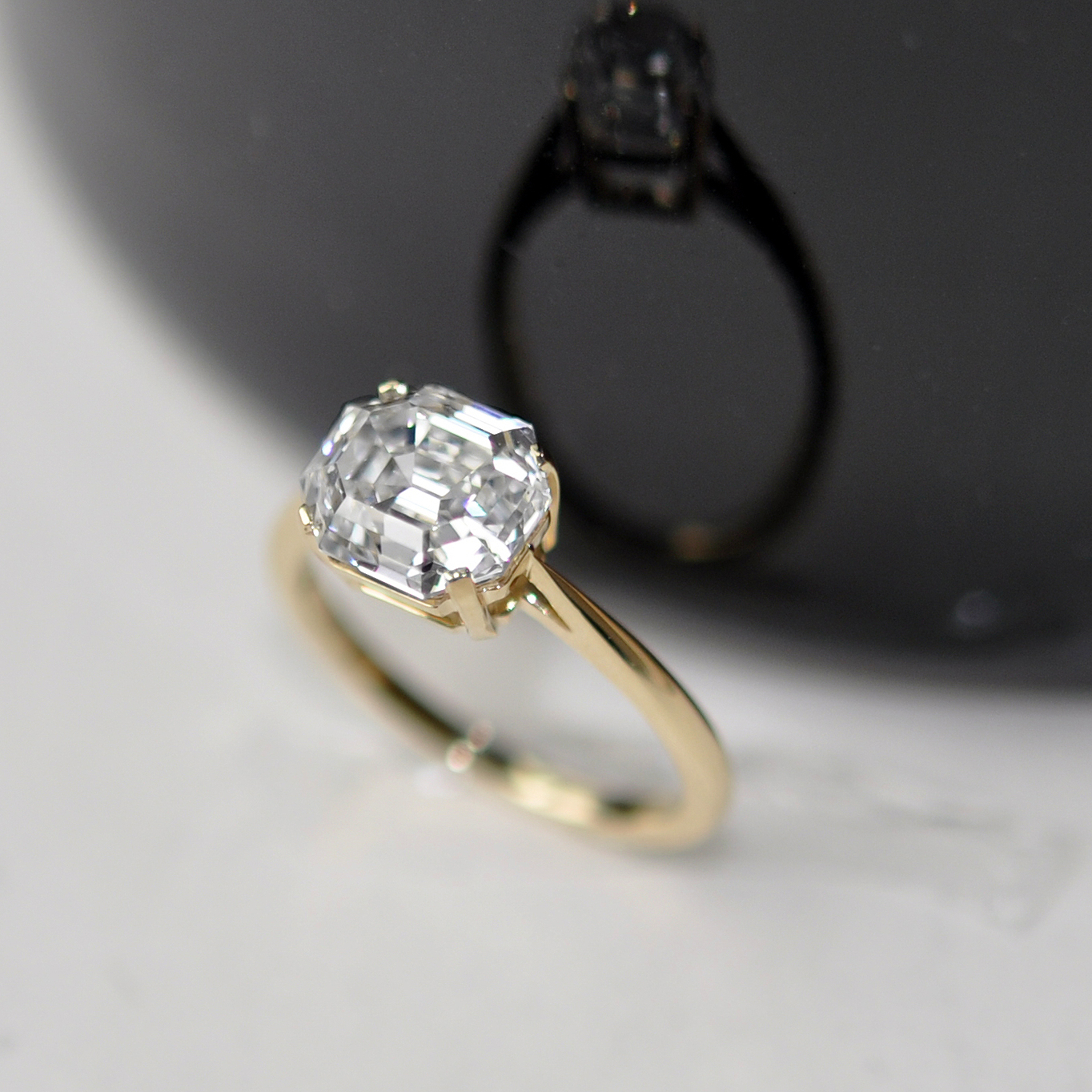 For jeweller Ashley Zhang, designing engagement rings virtually was pretty easy breezy. "We have been doing this since our launch in 2018 and we work with bespoke bridal clients from across the globe," says the New York-based designer. "We usually start with a phone call to get an understanding of what they are looking for and to discuss our typical process and timeline. We share information through email, Dropbox or via Zoom calls."
One of Ashley's clients, who had worked with her pre-Covid (on other jewellery pieces), was ready to move forward with an engagement ring. Phone calls and Zoom video sessions helped both the client and the designer explore diamond options. "She chose a gorgeous antique, elongated Ascher-cut diamond and we discussed various design possibilities. The client wanted an ornate antique wedding band, so we kept the design of her diamond engagement ring clean and simple," explains Ashley.
KatKim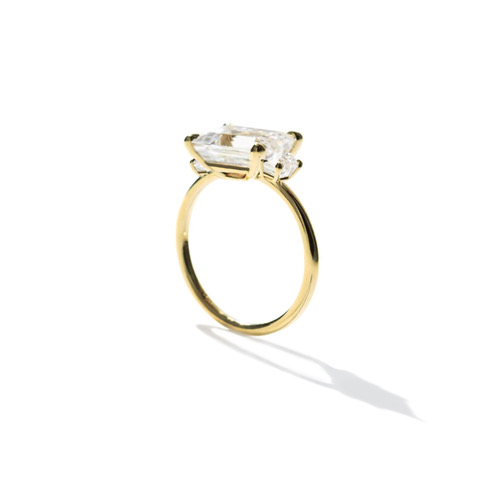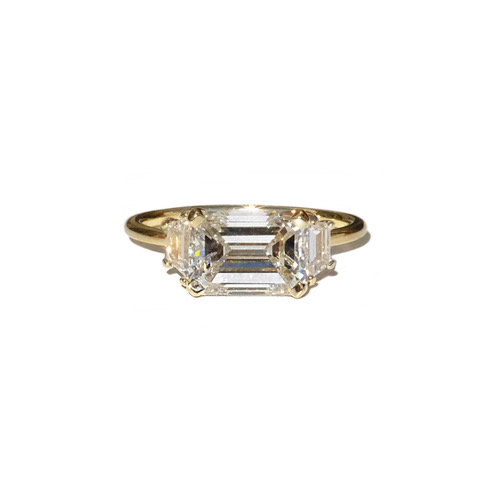 Los Angeles based designer Katherine Kim, founder of young fine jewellery brand Kat Kim, focuses on unconventional cuts and graphic forms to inform her standout creations. Her alternative engagement rings and wedding bands are perfectly exemplified to make a graphic impression. She was particularly busy designing engagement rings, leading up to the holiday season last year. The pandemic, Katherine says, hasn't forced her to make drastic adjustments to the way she works: She has been conducting virtual client meetings for clients who are not local to the city.
The jeweller gets to know the couple and hear about their inspirations, as she embarks on the design process. She prepares stones to show the clients along with some inspiration and sample pieces. "That helps us get the conceptualisation process started. From there, we discuss all the design and diamond details until we can come up with a strong visual for their piece." A recent bespoke piece close to the designer's heart is a ring that she made for clients Sean and Regina. "He wanted something more special than a traditional solitaire ring and she loves emerald cut diamonds. We decided to create the piece by setting the emerald cut east-west and incorporating trapezoid side stones. As it was a three stone ring and could appear a bit heavy, we played with the setting to make it feel airy," says the rising talent.