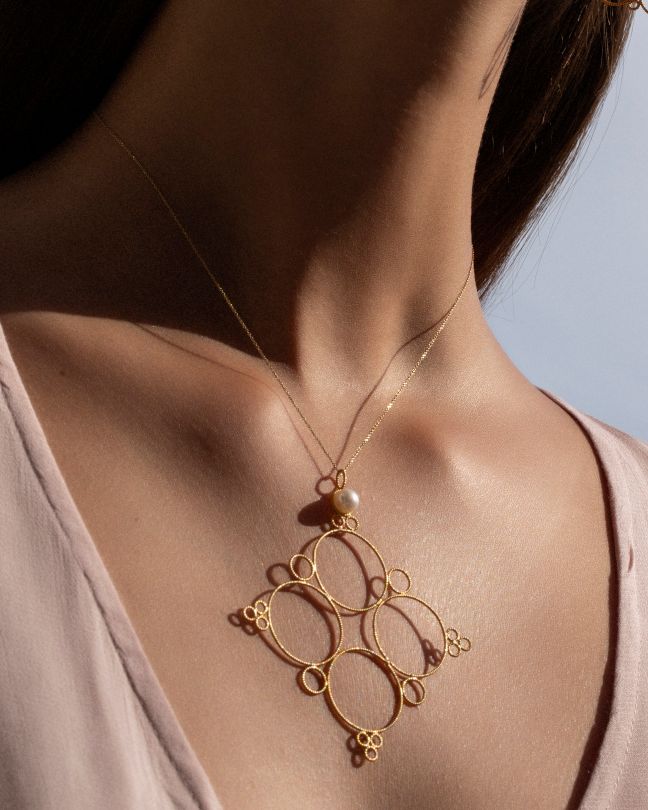 Greek designer Christina Soubli's Cross collection is quickly evolving into one of her best-sellers. Her popular Dentelles line's filigree technique has prompted the designer to employ those stylish little details to shape her cross pendants, both big and small.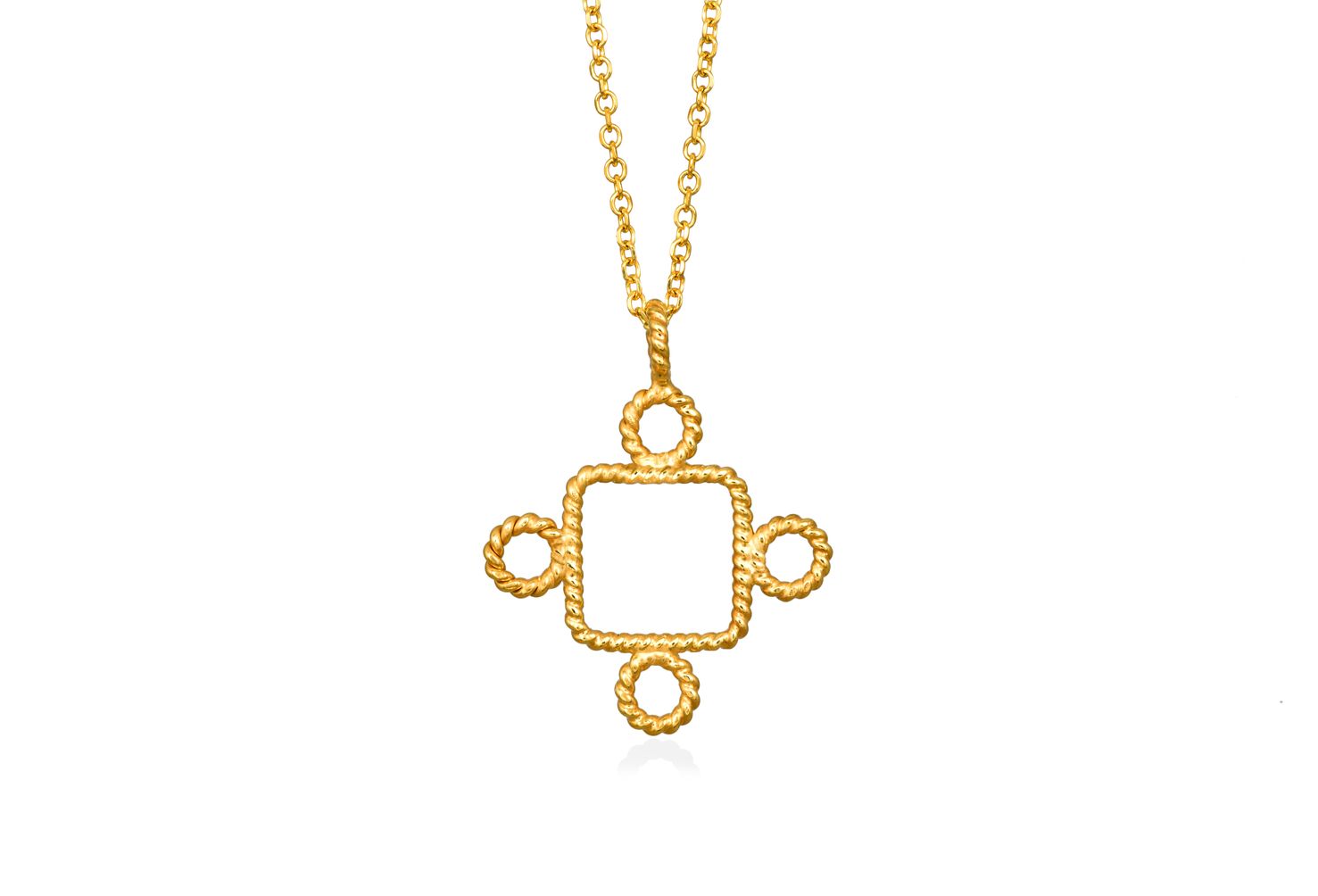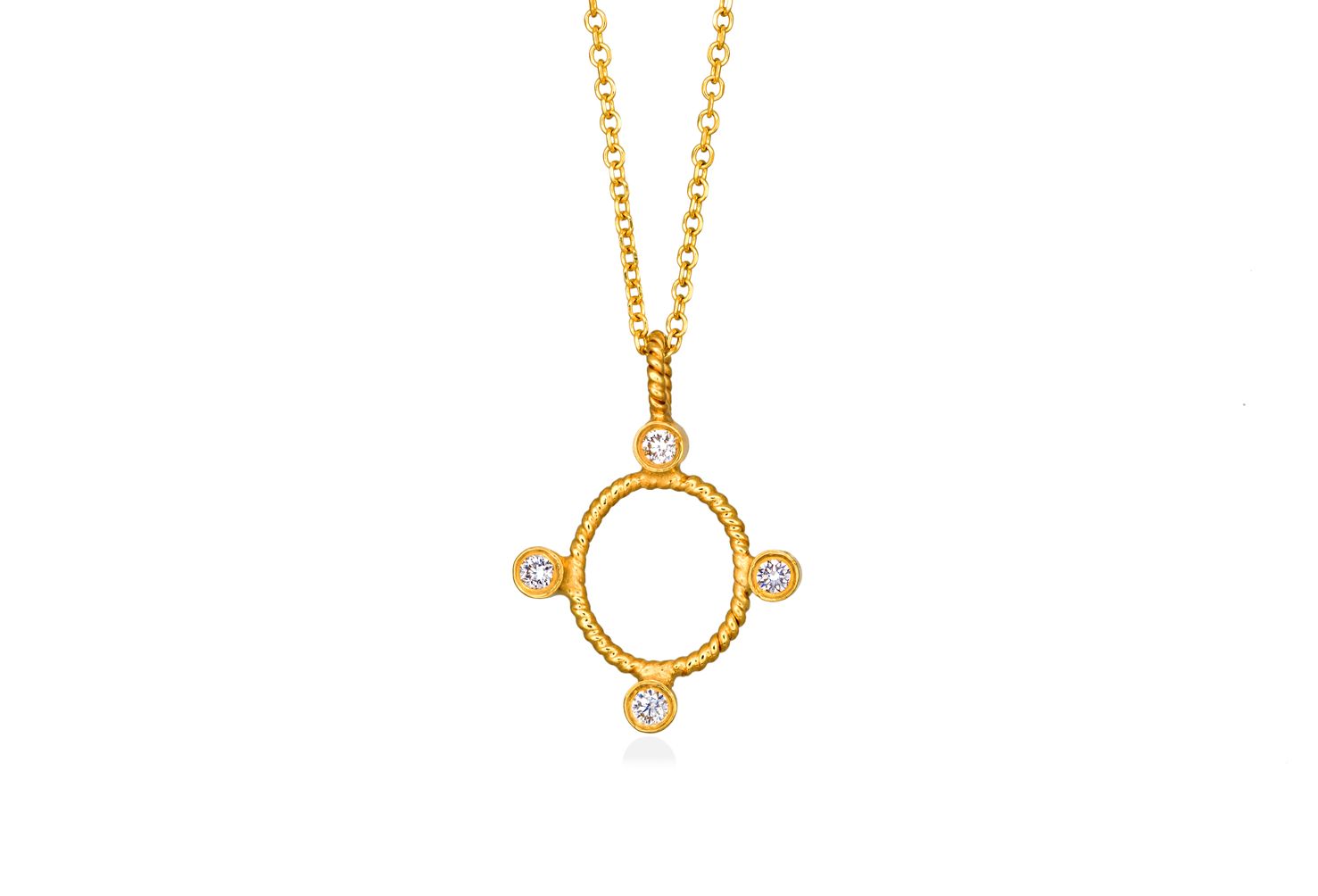 "Filigree is my signature technique and it also allows me to add volume without that much weight. It is good to be able to design big pieces that are easy to wear," she says. The new small lacey crosses are, according to the designer, "selling really well" and offer something minimal with a twist for those who like it low-key.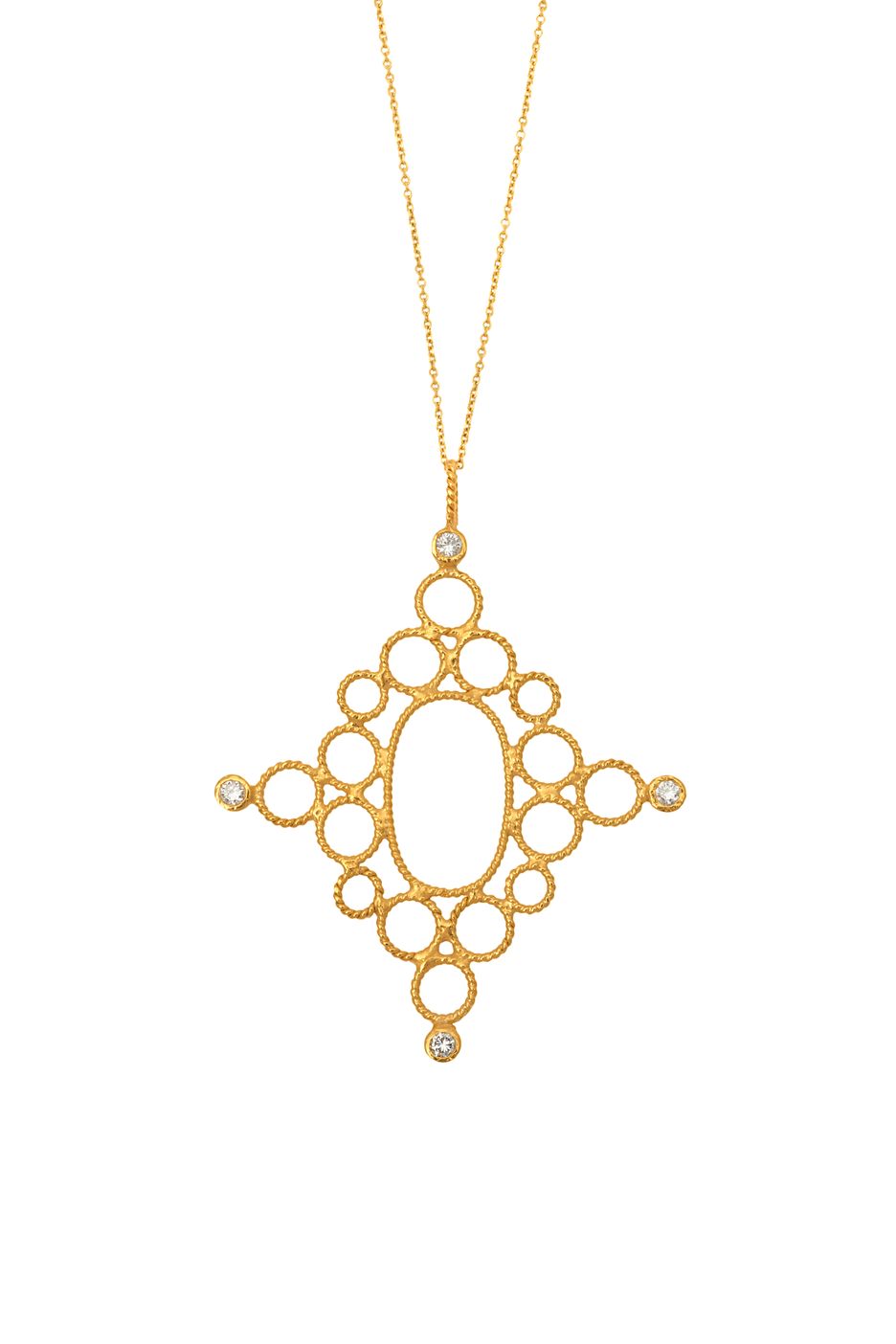 The jewellery designer relies on natural diamonds, pearls, and coloured gems like tourmalines to accent the cross motif. The central motif varies between a square, oval, and a circle, for now. Perhaps, you'd like more diamonds on a custom cross? Specially-cut hardstones in the centre or circles of rubies and emeralds? "Since all my pieces are handmade in Greece, I can custom design them and as per special requirements," the Athens-based designer adds.
If you can't get your hands on a bejewelled Christian Lacroix crucifix like Rihanna, the next best thing is to create your own layered look with this filigree Cross collection.