Businesses of every stripe pursue longevity, sustainability, and profitability – no matter who's calling the shots. So what does it mean for a woman to run the company? Will she deviate from the usual goals? Four leading female entrepreneurs have the answer
Managing Director, MTM Skincare Pte Ltd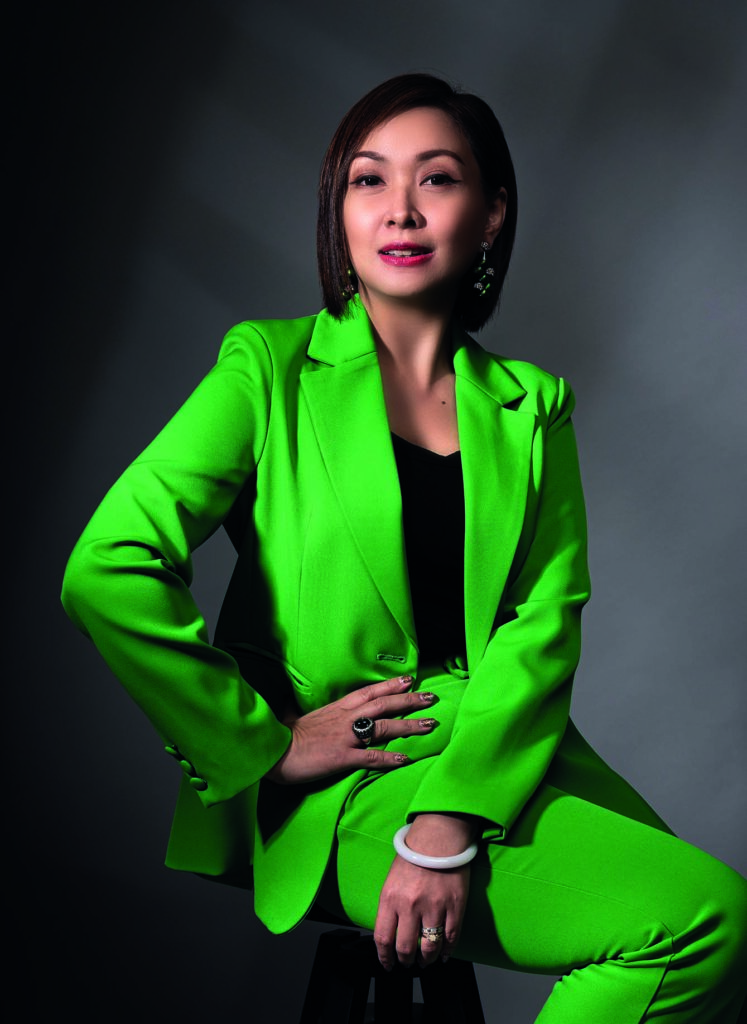 In 2003, Kelly Keak began working for her family's new venture – the Singapore launch of Japan-formulated MTM Skincare. It was not an ideal time to launch a business, particularly one that relied on direct personal service, as the SARS outbreak was raging. "If this fails," Kelly remembers her mother warning her, "we will have to sleep on the streets." So, Kelly helped the business in any way she could, down to handing out flyers to pedestrians.
The dire prospects were averted by the team's collective efforts, no one has had to sleep on the streets, the business survived and even flourished.
In 2021, during the COVID-19 pandemic, Kelly re-branded the business as mtm labo, emphasising made-to-measure skincare whose efficacy draws from custom solutions of a superior scientific standard.
The rebrand also highlighted gender-neutral skincare. "Our commitment to inclusivity and diversity is reflected in our revamped brand identity which ensures our products and services are accessible and beneficial to individuals of all genders." Kelly commissioned acclaimed Japanese designer Kenya Hara to create a new packaging, and he came up with sleek, deep green jars that represent nature and natural beauty.
Learning the trade by her mother's side, a long-standing figure in the beauty industry, gave Kelly an early advantage. She witnessed the pleasure that her mother derived from providing skincare treatments to her customers and felt that she was contributing to the business as she saw its clientele grow. Through time she began assuming more and bigger responsibilities, eventually taking over the reins of the business in 2017.
Whatever innovations she picked up along the way, Kelly applied to the business. On top of this, she cultivated a nurturing environment for her employees, inculcating in them such values as filial piety, empathy, and compassion. "As a businesswoman, I prioritise putting our customers' needs first. We listen to them actively, provide personalised solutions, and ensure that we meet their expectations."
The values of quality and excellence, as well as social responsibility resonate with Kelly. "Delivering the highest quality products and services is our unwavering commitment. We maintain strict quality control measures and use premium ingredients and extracts to ensure effective, tailored, as well as safe skincare solutions for our customers.
"I'm a strong believer in social responsibility and giving back to the community. We actively participate in charity initiatives, including sponsoring charity galas and organising charity events. By supporting these causes, we aim to make a positive impact in society and contribute to the well-being of those in need."
Kelly Keak is among the recipients of the 2023 Women Entrepreneurs Awards for the SME category.
Read other business insights from
Director, SOTS (Star of the Sea) Superyacht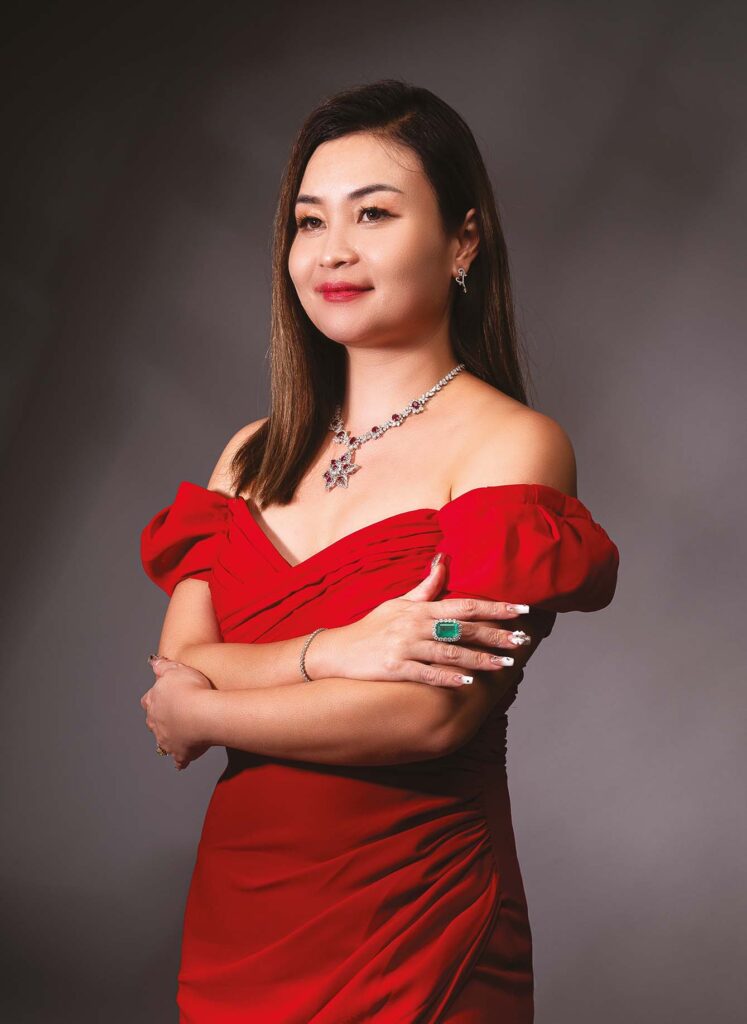 Early this year, Evangeline Wong launched the 128-foot Star of the Sea, the largest superyacht available for charter in Singapore, in partnership with veteran yacht builder Julian Chang. This is the latest expansion for Valencia Yachts, Evangeline's chartering business which she launched in 2015 with an initial fleet comprising a Leopard 51 and a Leopard 39 PC catamaran. Last year, she added two 47-foot yachts custom made in Singapore, Maximum and Maximum 2.
An RMIT graduate with a bachelor's degree in Business Administration and a focus on Entrepreneurship, Evangeline possesses a stable foundation which she has strengthened further with valuable experiences through internships, professional development courses, and work in various roles within the industry. "All these have provided me with a deep understanding of the market, customer needs, and effective business strategies," she says with justified pride.


Like most entrepreneurs, Evangeline keeps an eye on the sustainability, profitability and longevity of the business, but she also pursues innovation, creativity, and positive social impact through my business. "I aim to develop products and services that address important societal needs, and contribute to the betterment of individuals and communities." Towards this end, she has created a supportive and inclusive work environment where employees can thrive and contribute their best.
"Building and growing a business requires continuous learning, adaptability, and resilience, which contribute to my personal development as an entrepreneur," says Evangeline. They have so far kept her challenged and motivated, in touch with her passions, and inclined to make a positive impact on the lives of others – factors that ballast her self-worth and personal growth.
"I'm committed to integrity, transparency, and ethical conduct," she declares, "and I manifest them in fair dealings with clients, employees, and stakeholders." Open communication, respect for diversity, and fostering a culture of collaboration and teamwork are among the other goals that she pursues.
Evangeline is an active participant in SeaKeepers Asia's marine conservation and educational outreach programmes; she also sponsors the use of her yachts in worthwhile charitable activities.
Read other business insights from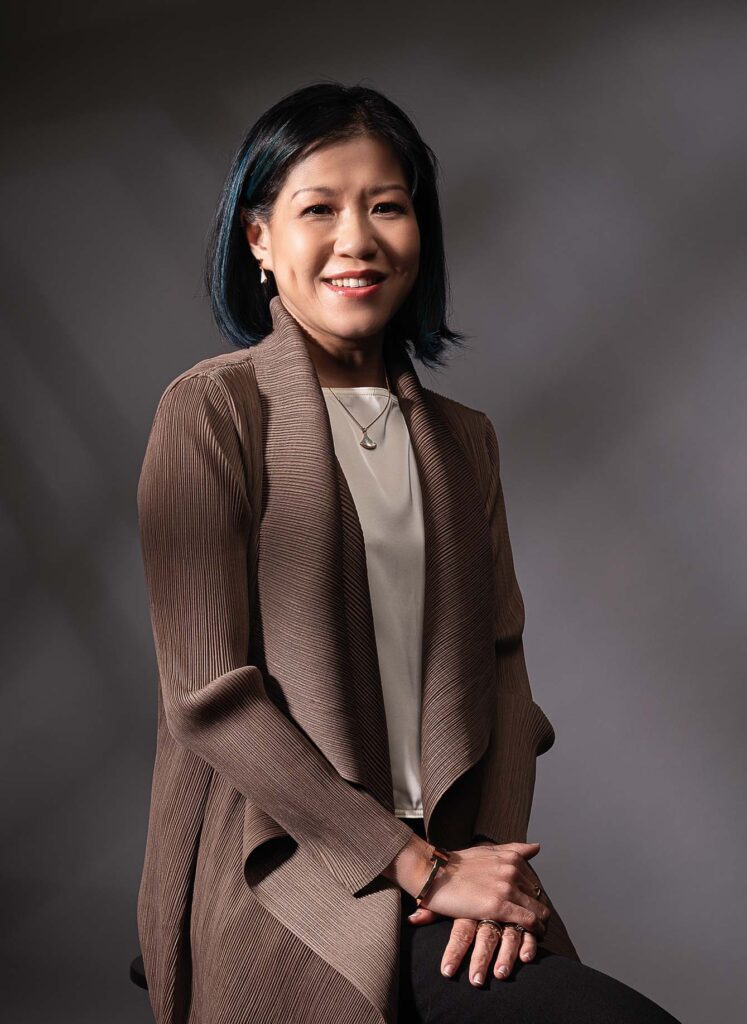 A degree from a US university steadied Jamie Lim on a path to a Hollywood career, but in 2004, she traded marketing films at Walden Media to join Scanteak, her family's furniture business in Singapore. However, instead of sliding into a plum position, she opted to start from the sales floor and learn as much as she could about the business' market position and products, consumer behaviour, and the local furniture retail climate. From there she worked her way up, moving from regional marketing director to CEO in 2019.
Jamie's parents launched the Scanteak brand in Singapore in 1988 on the heels of the success of Hawaii Furnishings, the founding company. Along with her younger brother, she became the second-generation business driver with the goal of keeping the family legacy alive. Pivoting the business while elevating it, and securing its relevance through rebranding and redesigning motivates Jamie.
Hence, Scanteak, as a group, has been focused on growth through branding, M&A, and product expansion. Jamie herself has spearheaded the brand's foray into e-commerce. In 2022, in partnership with an external collaborator, she launched the independent brand Kumo based on a business model that runs on AI through machine learning, process automation, and sale of affordable quality products.
A businesswoman who serves as an advisor on various academic and industry councils, Jamie still finds time for the Singapore Furniture Industries Council (SFIC) where, as board member, she participates in sustainability initiatives that help member businesses leverage on sustainable practices for greater opportunities.
"My Christian beliefs play a big part in defining my core identity as a person. They also act as a beacon in my daily life while I'm playing different roles and learning to do better every day, even as a CEO," she says.
Jamie is focused on the importance of family and the community that we build around us. "Central values hold a family together, and while being a part of the family, we become the embodiment of the values that it imparts. I hold tight to trust and integrity, as these values are vital in forming the community around us that also becomes our central support system, both personally and professionally."
These values are not built overnight, she emphasises; they require dedication and consistency. Jamie and the Scanteak leadership are firm about setting a good example that all team members can follow. These actions, she affirms, are manifested in terms of office culture, professionalism and efficiency in work and personal integrity.
Read other business insights from
CEO/Co-Founder, STELLAIRE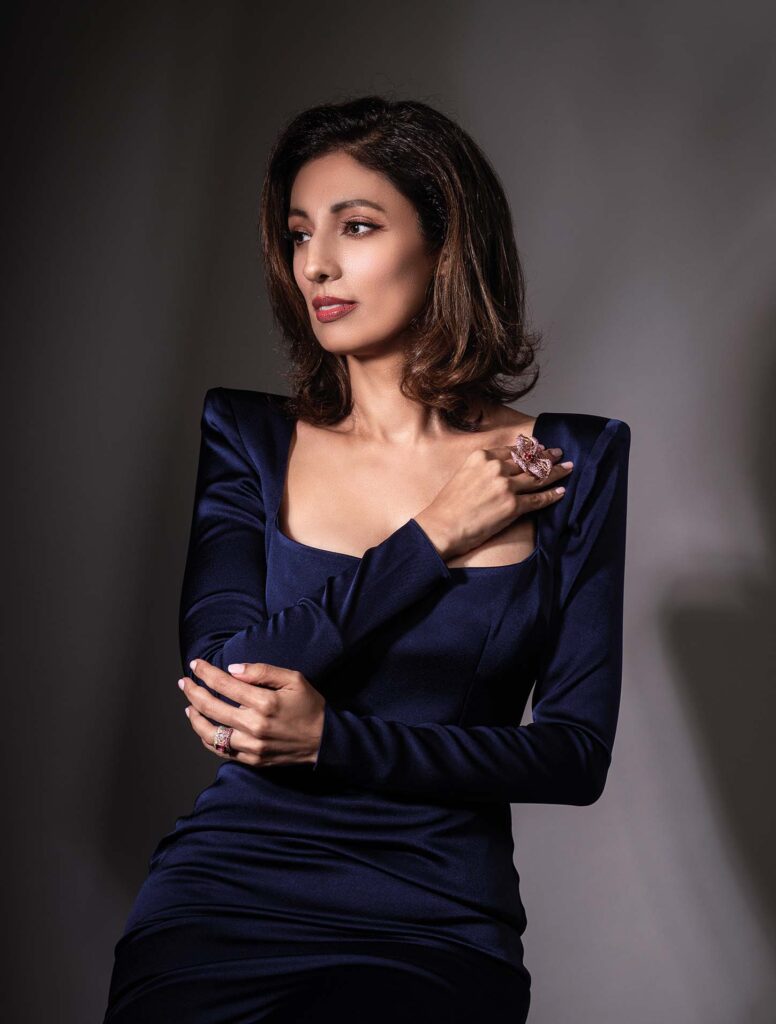 In 2022, Harmin Kaur co-founded the non-profit Women Venture Asia which sought to empower female entrepreneurs by providing them with access to networks and a vibrant ecosystem of entrepreneurs, investors, and business leaders that will address the gender gap. Together with the board of directors, she helped design initiatives that would help build an inclusive economy where women can reach their full potential because, as Harmin reasons, "when women thrive, economies and societies thrive".
Harmin has since founded a private enterprise that may look far removed from the non-profit – but only from afar. Stellaire organises events and when it does it draws from disparate sources for inspiration. What they eventually deliver to the clients and their guests are elevated and immersive experiences that amplify whatever message needs to be disseminated. At its core, Stellaire, much like Women Venture Asia, hinges on Harmin's innate abilities to bring people together for shared and transformative experiences. She is, at her core, a people mover. Once she finds a worthy cause, she will rally people around it.
A former banker with Goldman Sachs, Harmin has a network of UHNWIs from which she derives an understanding of the 'intimate access' that they prefer, particularly in art and cultural experiences. "I've always had the curiosity to profile artisanal legacy," she says. "I've also spent a lot of time engaging and meeting with renowned restaurateurs and winemakers. What inspires me is their journey. I want to profile them and their journey, and share these with my guests as part of the whole experience of their products and services." For its first event Stellaire held a private preview of an immersive Van Gogh exhibition which also featured an exclusive dinner created by Michelin-starred Chef Jonathan Zandbergen and a musical accompaniment by the jazz artist Alemay Fernandez.
Harmin views her entire journey as an entrepreneur as something very different from what she has done in the past. "I've always worked for MNCs, but I'm growing my own business now. It's a very humbling experience. The lows are lower, but the highs are higher. The learning curve has been steep and without the resources that I was used to. I had to really believe in myself and my vision."
Challenges notwithstanding, the business has given Harmin the freedom to build and create experiences for her community. "Our vision takes on a new dimension through exceptional encounters and specially curated moments, such as those that give exclusive access to culinary masters, legendary artists and performers, musical prodigies, high-fashion creatives, and innovators.
"It is not about profit ahead of relationships," Harmin says. "It's the other way around. Profitability will come eventually — for our clients, the artisans with whom we work, and our partners."
Read other business insights from
• Kelly Keak
• Evangeline Wong
• Jamie Lim
Photography by Zulfadli Rahman, assisted by Tracey Nguyen; Art Direction by Leyna Poh; Hair and Makeup by Nikki Foo using Chanel Beauty