Hong Kong-based Andrè Fu flexes his aesthetic muscles for a timely update of the iconic Singapore hotel's suites and villas
A visit and stay at Capella Singapore is more than just a hotel experience — it's an escape to a luxurious, tropical world that brings together contemporary style and old-world charm.
The property, which is hidden within Sentosa's lush landscape, offers visitors and locals alike an elegant retreat with its colonial architecture, manicured grounds, and enjoyable offerings. Of course, Capella Singapore's 110 suites and villas, originally designed by the late Jaya Ibrahim, make for the perfect hideout. The celebrated Indonesian designer worked his magic, resulting in rooms that boasted balanced symmetry and pared down luxury.
While seemingly perfect on the surface in many ways, the suites and villas still benefitted from a recent refurbishment. For this year-long upgrading project, Capella Singapore tapped on the talents of designer André Fu – a name synonymous with some of the most luxurious hotel properties around the world.
"Capella Singapore was conceived as an urban resort," says the Hong Kong-based principal and founder of André Fu Studio. "With this refurbishment, I have tried to respect that original intent, whilst infusing an evolved level of luxury that the modern hotel guest has come to expect. The design needed to reflect the fact that people use spaces differently today." He adds, "I wanted my presence to be complementary. Jaya represented the first generation of modern Asian designers." He goes on to explain that the Indonesian designer's design language was, and is, pure and emotive and reflective of where Southeast Asian design stood at the time.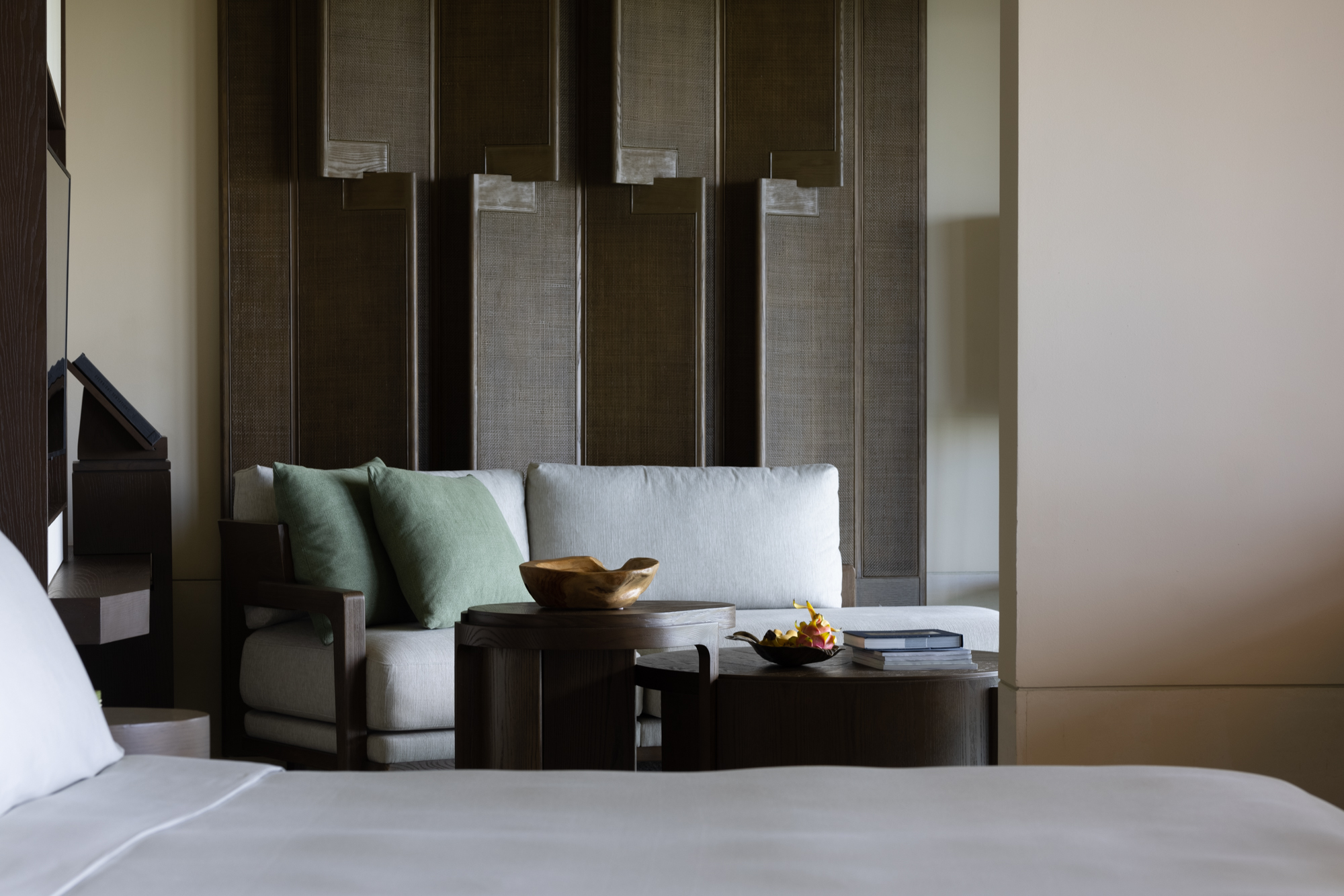 Don't expect big, bold changes. What you'll get instead are thoughtful enhancements that begin with a refreshed colour palette (think chic and calming tones of earthy sand, sage, mineral grey, and green) and bespoke furnishings inspired by Fu's own André Fu Living furniture collection, which perfectly match the existing structure and layout. Fu reveals, "You feel the presence of the new in the rooms, but it's not overdone."
Another key word that guided the refurbishment project was "multi-functionality", taking into consideration the needs of the modern hotel guest. Upon closer inspection, one might realize that the refurbished rooms have a residential feel about them. For instance, the deep-set sofa invites guests to not just lounge, but also to work or even sleep. Meanwhile, the two-tiered lounge table doubles up as an informal dining spot and work desk.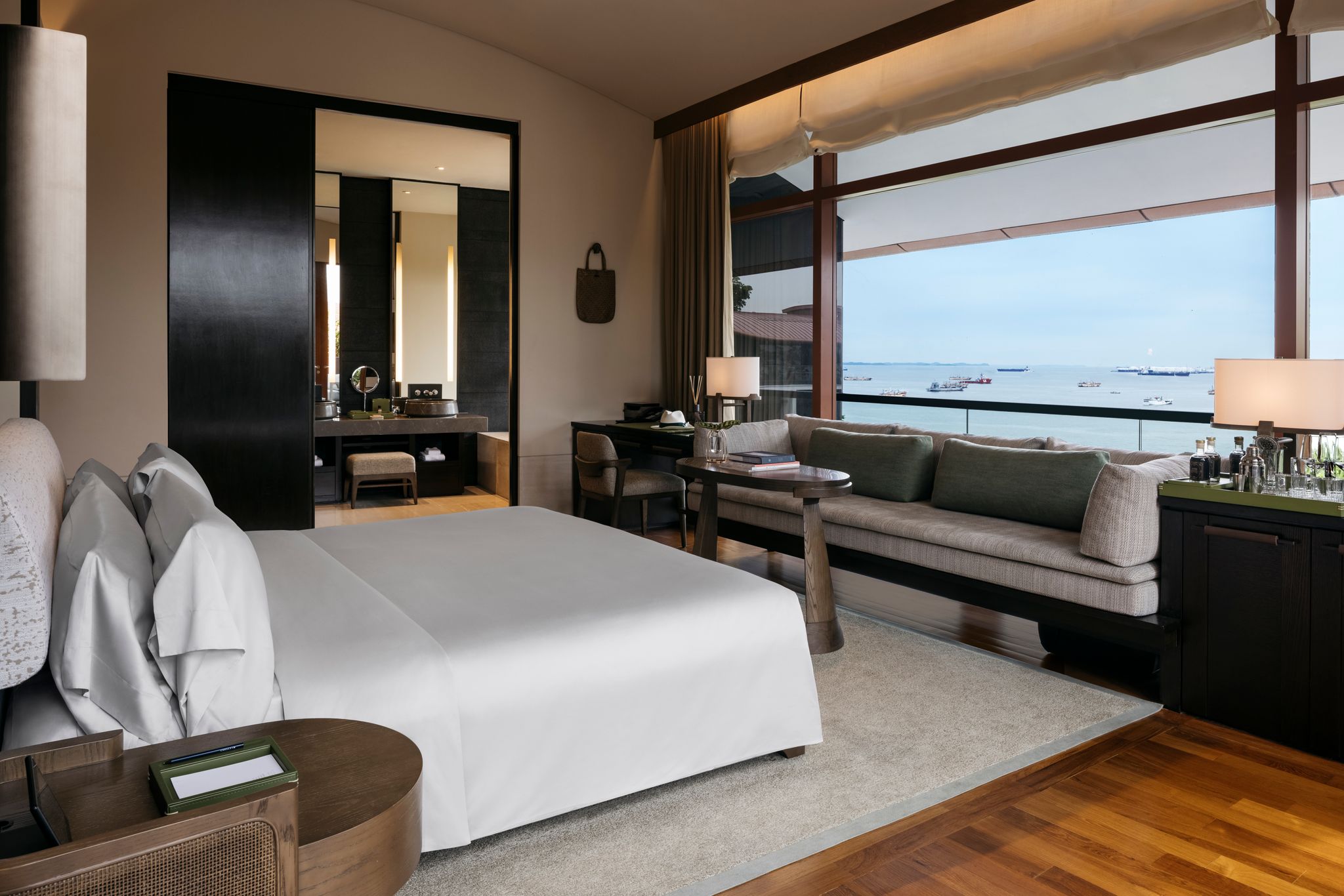 "My perspective acknowledges that the world has become larger," Fu shares. "For me, design now crosses cultures and geographical locations whether you're in Singapore, Tokyo, London, or Aix-en-Provence. So, it's not about designing a new room just for the sake of being new. It's more personal than that. It's about evolving a space through design. In the context of the refurbished rooms at Capella Singapore, I think of it as an imaginary dialogue between me and Jaya."
Sharing his impressions on the recent refurbishment, Fernando Gibaja, General Manager of Capella Singapore, says, "I am continually impressed by André's work… I could not be more pleased with what he's achieved with our refurbished rooms. There are dramatic elements in the design and, yet, such a sense of softness. He's injected an element of modernity without losing the sense of the hotel's heritage. In fact, he's added to its timelessness."