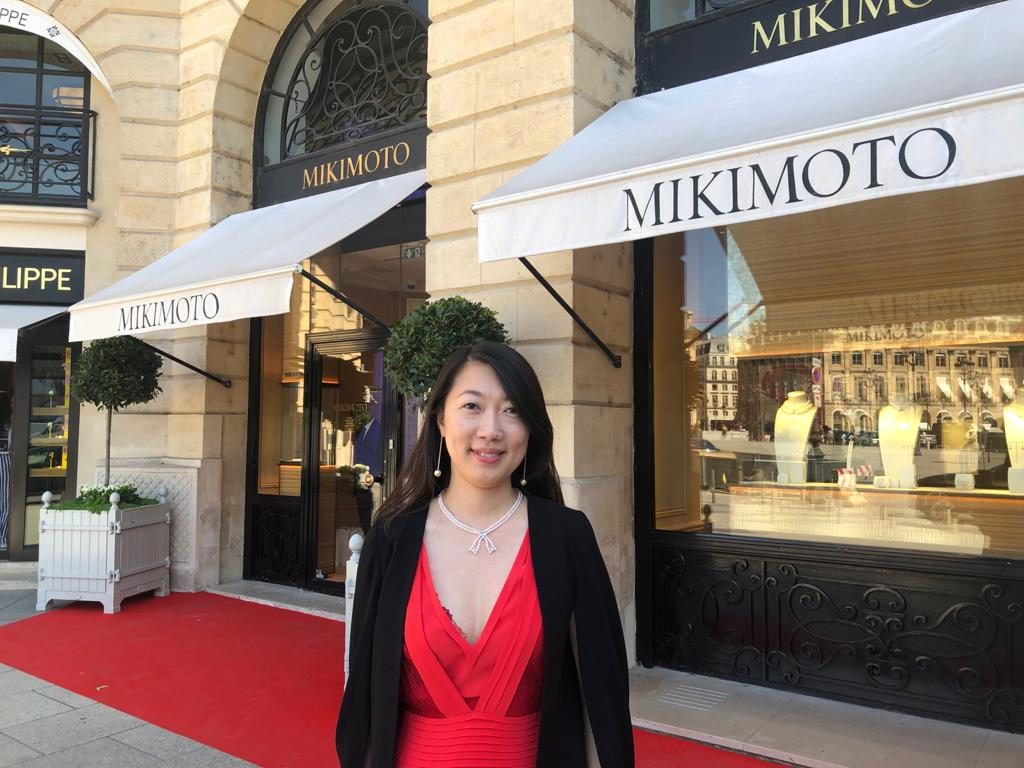 Tell us about your earliest memory of Mikimoto.
I am a fashion enthusiast and obsessive about a lot of different brands including Mikimoto. Mikimoto is a very unique international brand, and its vision and philosophy allows me to broaden my exposure and horizons to this jewellery brand with over 100 years of history.
Hence, I was intrigued by the kind of culture and exposure which could be gained by joining this international jewellery company.
How did your career with Mikimoto start and can you tell us about your experience so far? 

My career progression in Mikimoto started in Oct 2006 and I became the first female Executive Director in 2012. 

Long story short, 14 years went in a blink of an eye and I am honoured to have served in such a prestigious company that nurtured me professionally and diplomatically as well. From being part of Mikimoto's management team based in Hong Kong (Asia Pacific HQ), I have assisted in overseeing regional market areas that include China, Hong Kong, Macao, Malaysia, Singapore, and Taiwan. This role has enriched my career in handling not only finance-related matters, but operational matters as well.
What is your experience like working in a Japanese company?
Having worked in a local Hong Kong listed jewellery company before gave me some new insights about this luxury industry. However, entering Mikimoto was like a dream come true. This progression in my career has indeed brought me to another level and I enjoyed the learning curve that came along with it.
Working with such an established brand has given me the opportunity to work with top management who groomed me to be who I am today. I am deeply grateful to my mentors in Mikimoto for the past 14 years, who have been globe-trotting to oversee the company's operations and retail markets. Their experience and perspectives were different, thus keeping me updated and they had opened my mind to many things and showed me the ropes along my career path.
My Japanese colleagues really mean business and take pride and passion in whatever they do. With such dedication towards work, it is a healthy competition in delivering the best performance. Hence, I do find a good balance here, allowing me to pursue my career path, all while enjoying my work.
(Related: The Mikimoto Evolution)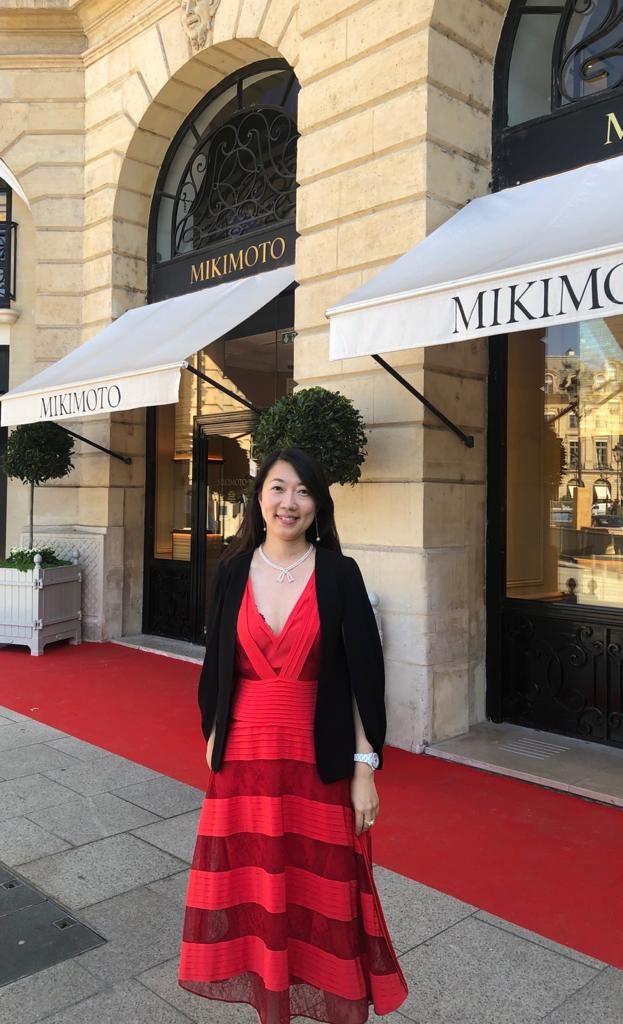 Do you feel that there are higher expectations from you as a 1) non-Japanese and 2) woman at your job?
Though I am a non-Japanese, my Japanese counterparts prefer to have opinions from a different geographical mind-set, as well as a woman's perspective. Since Mikimoto has to manage cosmopolitan market areaa like China, Hong Kong, Singapore, Macao and Taiwan, I am deemed to know the languages and demographics better. And because of this, I also tend to set higher expectations for myself.
Before I joined, management back then had no female directors, as well as female senior management team members. I was fortunate that management was open-minded and seeked a balance in the company, thus gender differences have never been an issue at work. In addition, I always let my work/performance speaks for itself. With regards to my contributions to the company, statistics never lie. I am grateful that I get the opportunity to prove my worth.
What do you bring to the table at Mikimoto that makes you a valued and indispensable member?
It would have to be my accumulated past experience in different companies, as well as 14 years spent in Mikimoto, weathering economic upheavals that all me to better manage and understand the company's resources and finances. Thus, my business acumen has sharpened over the years, thanks to my mentors who accept my opinion, all while allowing me to take part in decision-making.
There have been many unexpected launches from Mikimoto like the first fragrance and the collaboration with Comme des Garçons. What else are you excited about for Mikimoto's future?
As a global company and renowned jeweller, Mikimoto has to think ahead to remain competitive and relevant to our consumers. We also want to continue our founder's vision of adorning the necks of all women around the world with pearls, and to remain innovative as well.
We are making the brand younger by introducing Mikimoto's first-ever brand ambassador – Dilraba Dilmurat, aged 26, to be the Asia spokesperson. This strategy is successful as Mikimoto manages to break the stereotype of being a traditional pearl brand, transforming it into a coveted brand exuding elegance and desirability into the Chinese market. Because of this, sales and social media awareness have surged, especially in China.
We have also expanded the legacy to make pearls unisex, reaching out to people who appreciate luxury regardless of their gender. It is also about the art of living for fervent fans of Mikimoto; those who adore our brand and who look forward to enjoying the diversity of our products. We also have an exquisite lifestyle gifts selection like photo frames, jewellery boxes and stationery, as well as an expansion towards fragrance. This is a move that is not surprising for most luxury brands, but it allows us to give our fans something more intimate – a scent to wear any time and for any occasion.
In addition, Mikimoto Cosmetics made its debut, in collaboration with Raffles Hotel Singapore by providing a bespoke Spa treatment for its esteemed clientele. Ideally, we constantly strive to be a brand not only famous for jewellery, but also one that integrates luxury living whereby the creativity and possibilities are endless.