More jewellery designers are employing ceramic in their creations for head-turning results. Here are our favourites.
How do designers stand out from the crowd? In the highly competitive world of jewellery, first impression is key. And it's here where designers capture our attention – with bold and daring designs, where conformity is no longer an option. This particular tribe has chosen to distinguish its newest work by choosing a material that's fast emerging as a modern aesthetic: Ceramic.
Experiments with Nano-Ceramic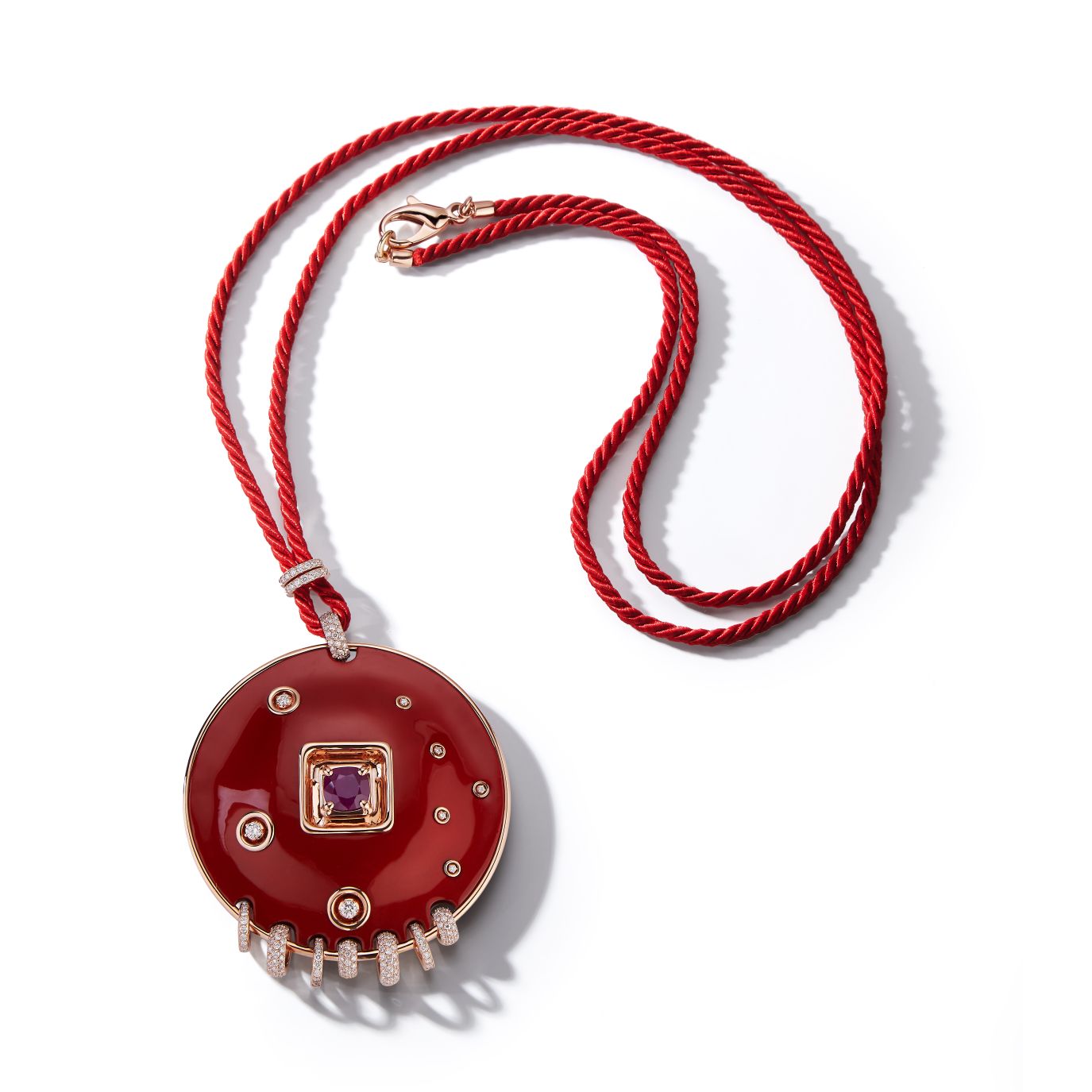 Wilfredo Rosado's new Tribu collection holds strong appeal for jewellery collectors. Meaning 'Tribe' in Spanish, Italian, and French, Tribu represents the designer's affinity for global culture.
Made in 18k gold and nano-ceramic, and embellished with coloured gems and diamonds, the collection includes hoop earrings encrusted with diamonds, cabochons, sugarloaf-cut Muzo emeralds, and padparadscha sapphire, embracing the nano-ceramic in aubergine, green, red, and black. "The nano-ceramic details are bright and lacquered and give a real depth and richness to the pieces," says Wilfredo who has been using nano-ceramic in his jewellery since 2012. "The technology has advanced quite a bit! I always enjoy exploring technical innovations in jewellery making, particularly when it comes to using colour in pieces. I think that the nano-ceramic details add dimension, and the pop of colour you may want in gold without the use of stones. The finish is much sleeker than enamel and now the array of colours and finishes available are varied," he adds.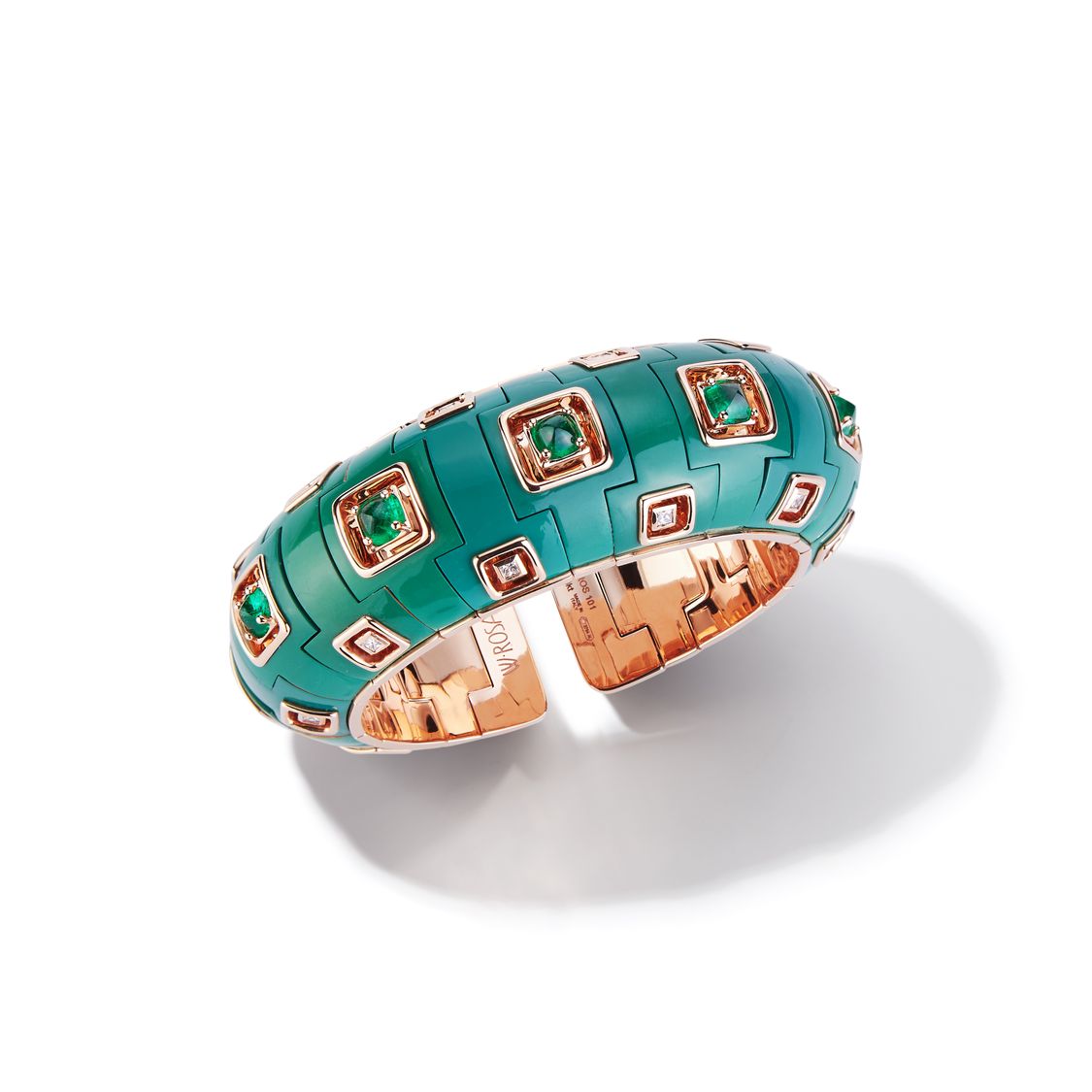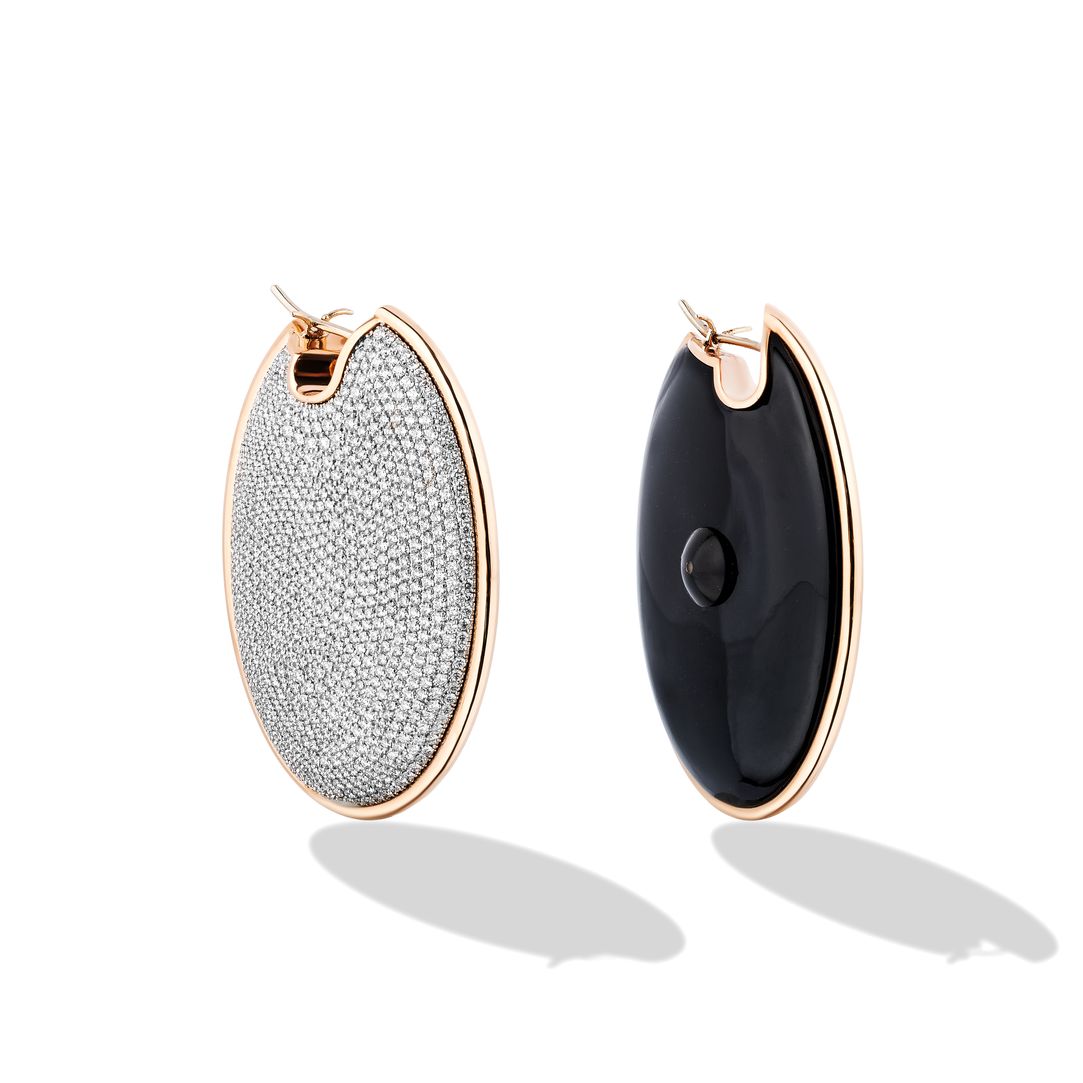 The geometry and oversized symmetry of the earrings and pendants mirror artistic influences from Africa. His design vocabulary for Tribu references the vibrant colourways of Masai tribal jewellery. Wilfredo recalls immersing himself in Afropunk, the summer festival in Brooklyn and its concerts, marketplace, and fashion. "People come from all over dressed to the nines in styles that combine urban looks with traditional clothes from Africa and the diaspora," he says. "The creativity and the usage of colour was mesmerising. I was intrigued by the mash-up of traditional jewellery and clothing with urban staples; it led me down a rabbit hole, which eventually landed me with the Masai." Wilfredo wanted to create large shield earrings that conveyed the vision of the collection without compromising the comfort of the wearer.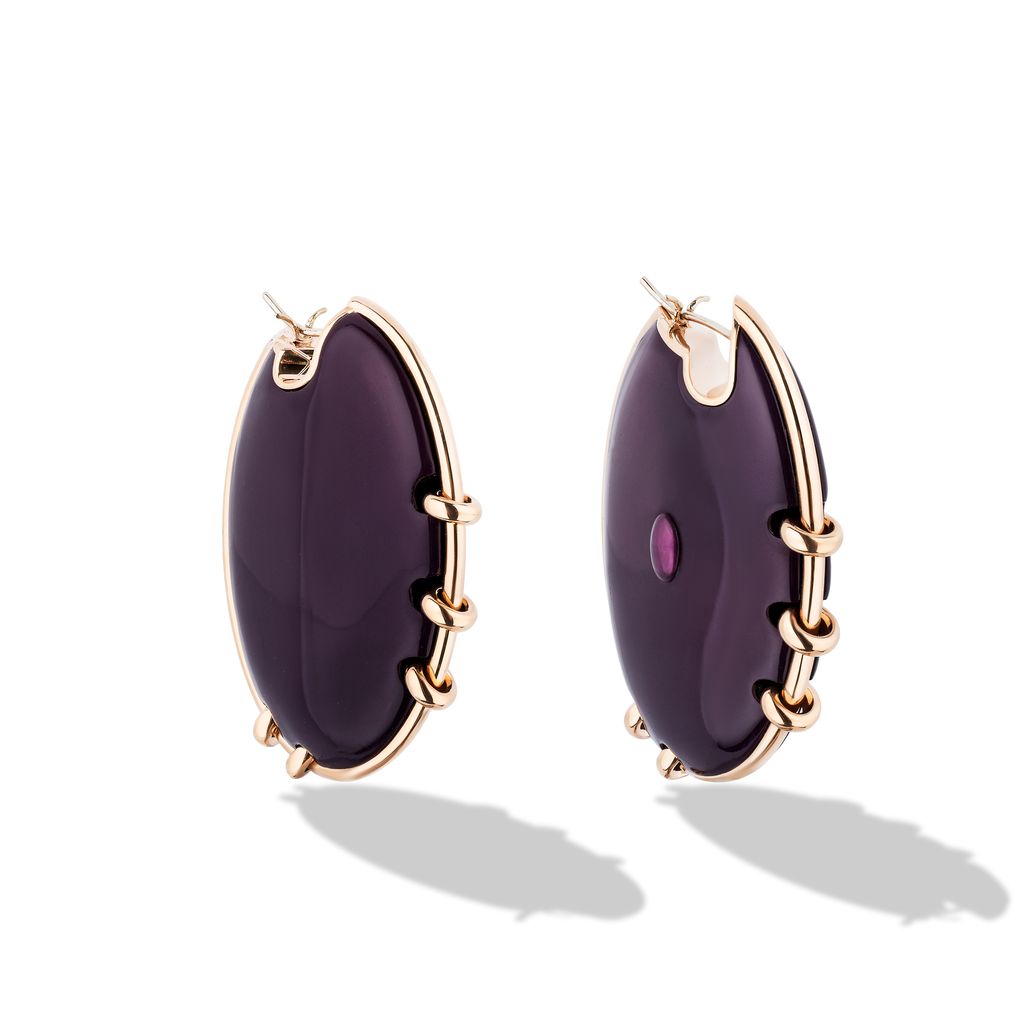 Japanese lacquer work was another inspiration for the Tribu line – a method that Art Deco artist Jean Dunand often used in his artwork. "I have such a great appreciation for his eggshell lacquer designs," says Wilfredo, who is very excited to see that "the nano-ceramic technology had advanced enough to be able to mimic this technique to create a glossy, vibrant finish."
Renegotiating Traditional Narratives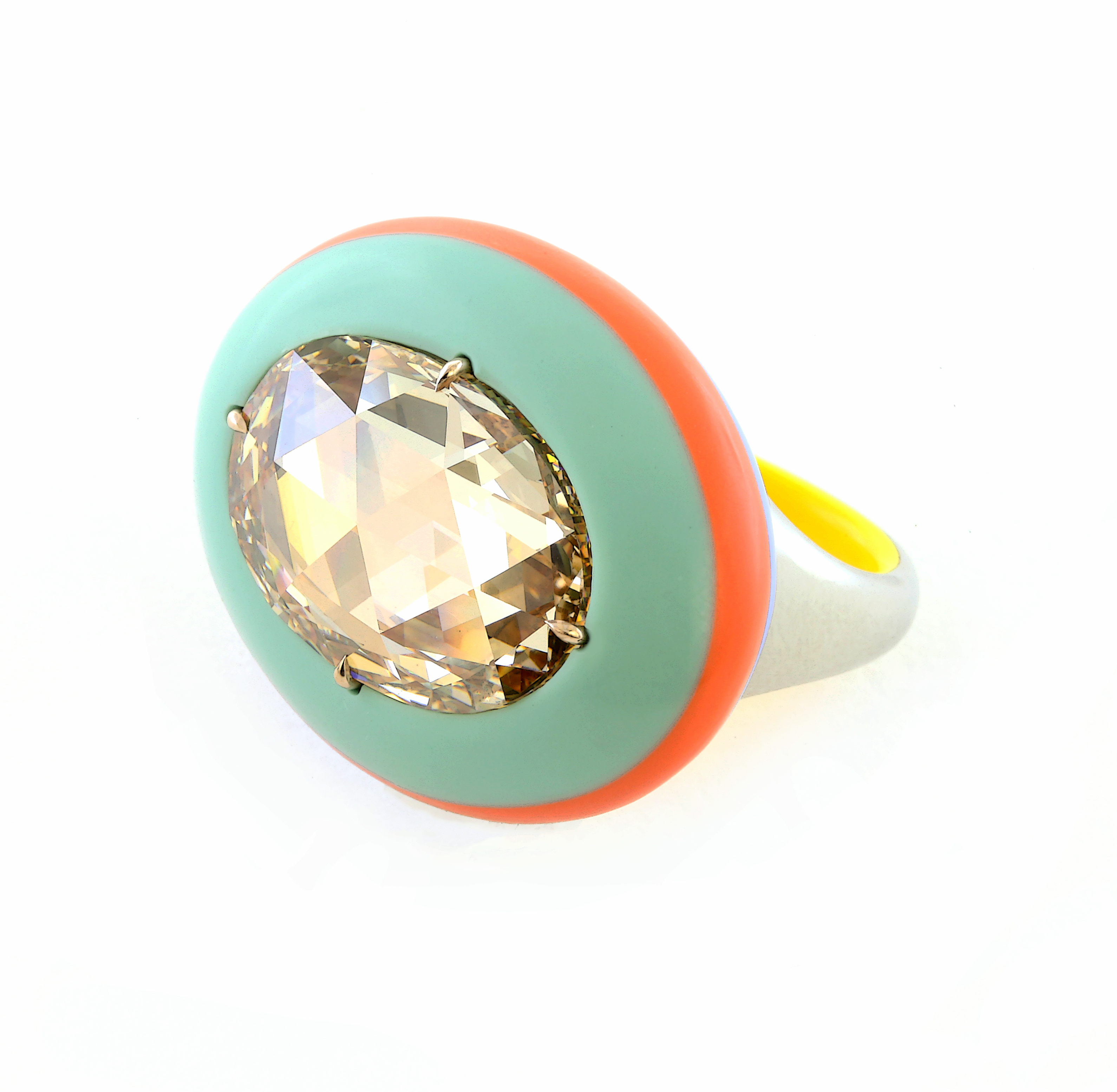 At Taffin, the new luxury code marries ceramic with cheerful gems and glittering diamonds in straightforward settings. "I have always loved working with colour and ceramic has allowed me the opportunity to expand upon the way in which I can articulate designs with colour. I have also been fascinated by the challenge of experimenting with and mastering the use of new materials in jewellery, and ceramic has offered yet another opportunity to do this," says designer James de Givenchy, who began working with the material in 2006.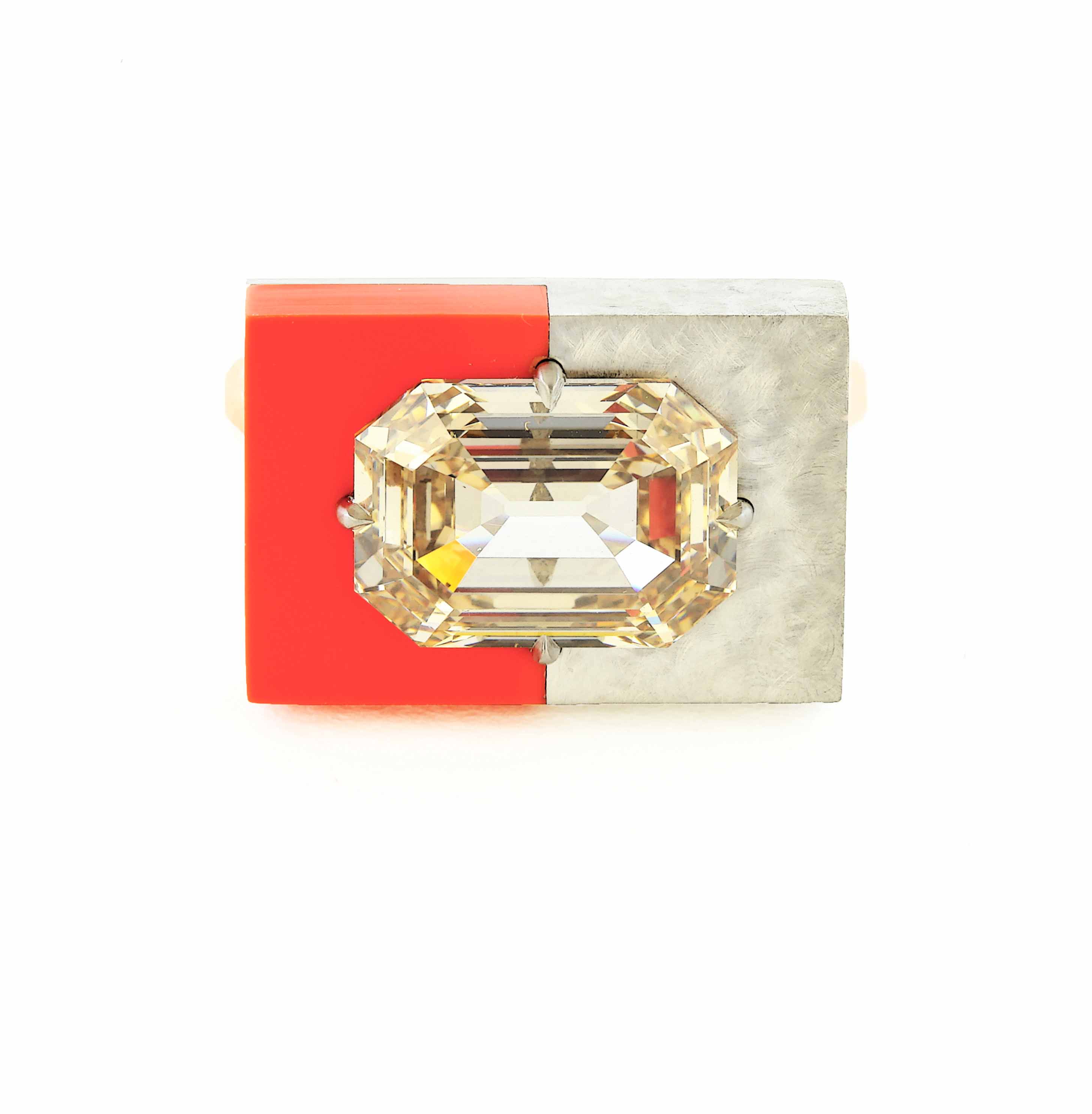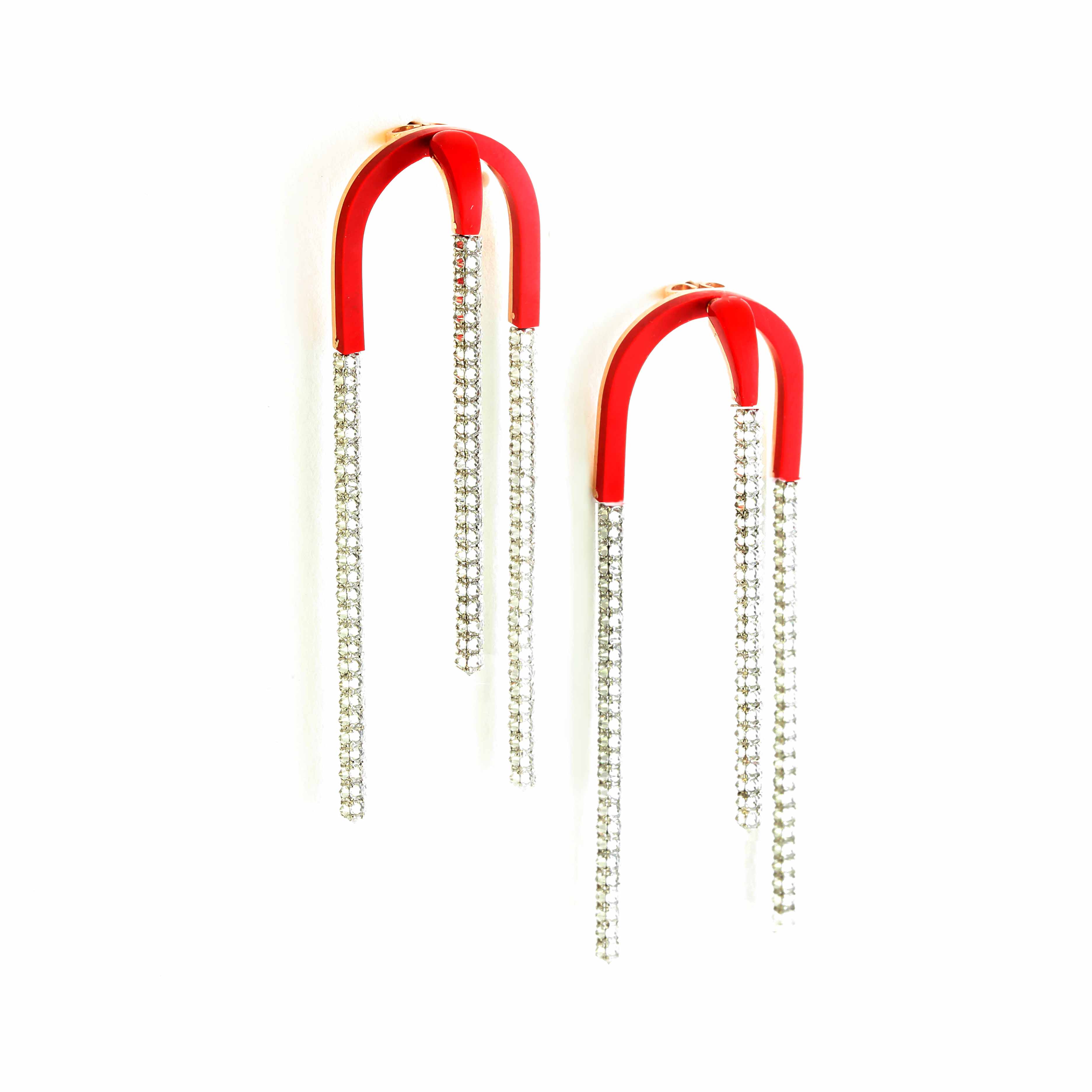 He always begins with a stone that he finds "charming" and builds a design to complement it. Case in point: A fancy brown-yellow diamond set with platinum and orange ceramic on a rose gold shank for a ring. "I chose colours that complement the warm tones in the fancy yellowish brown diamond; colours that would create a cheerful yet soothing setting alongside the softness of the rose-cut stone," he adds.
The designer adds, "Research and development are always central to my work. They are what I get most excited by. While the past two years have posed challenges, research and development remains the driving force behind my work, as before." Recently, James began working with the materials in layers and mixing new colour blends to come up with a 'verdigris' finish in a multi-colour ceramic ring, crafted in 22k yellow gold and platinum.
Bold New Vocabulary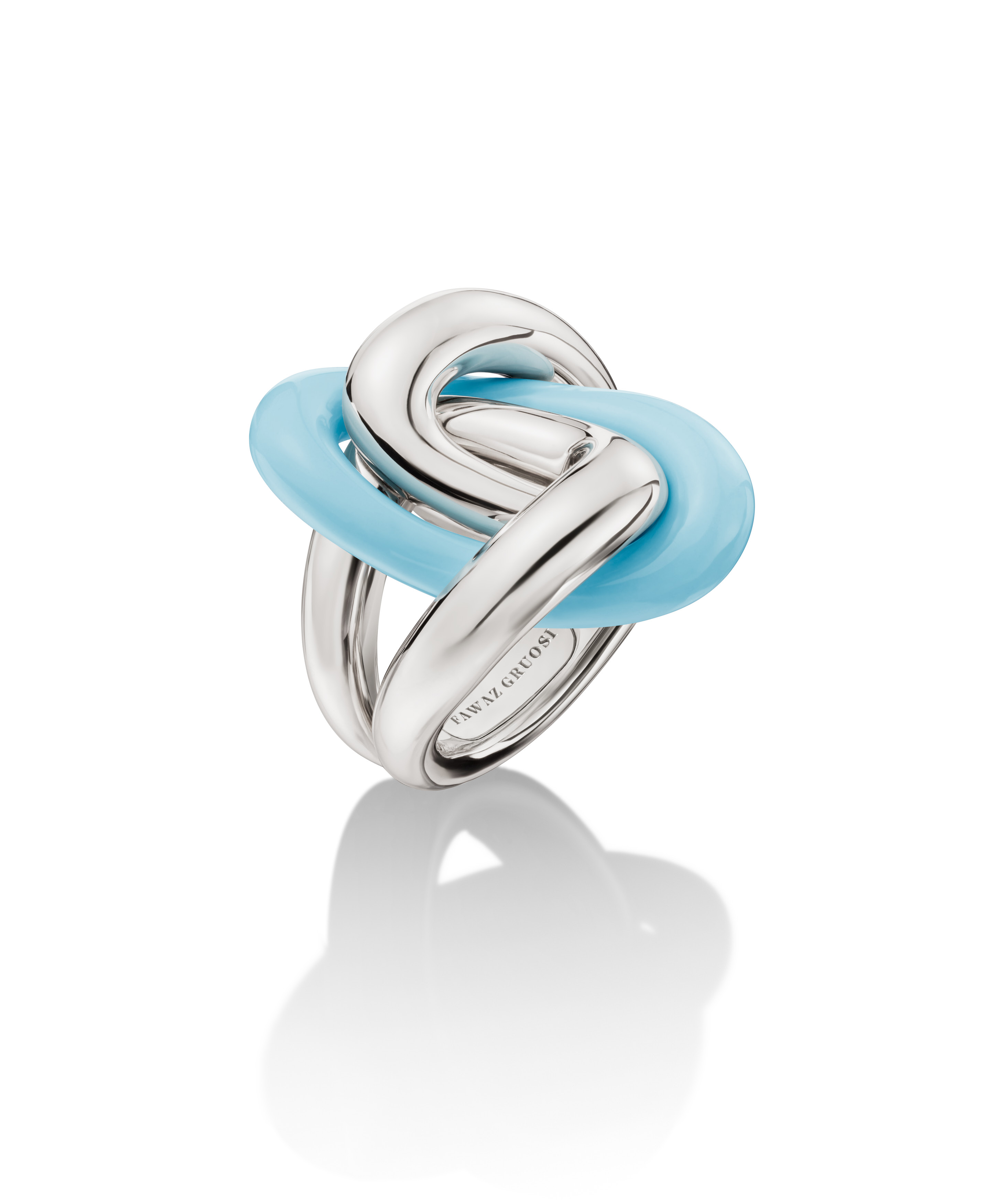 In the winter of 2020, Fawaz Gruosi opened an eponymous boutique in London. What followed shortly were exuberant pieces that unlocked our yearning for colour, rendered in ceramic. Fawaz's team sought out suppliers to introduce a bold new vocabulary into the body of work. The goal, says the founder, was to overcome technical constraints and do so without altering the nano-ceramic, particularly in terms of "fixing the nano-ceramic on the pieces and ensuring the least amount of metal was visible when gems were set."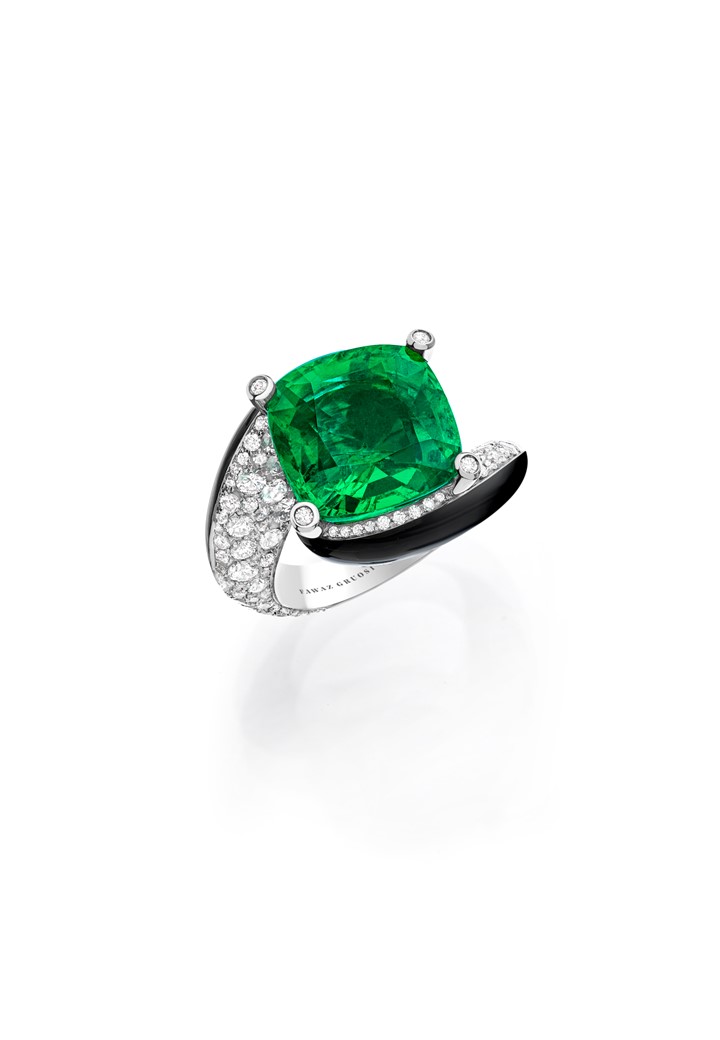 In the new Enlaced collection, the colour canvas includes black, ivory, turquoise, purple, and pink ceramic, combined with gold or titanium. Bands of metal and ceramic twist gently in curvaceous whirls, transforming into intertwined hoops and flowy, sinuous rings – many of which are accented with diamonds and emeralds. "The jewellery industry has been using ceramics for a long time, but with nano-ceramics, the rendering has been simplified. It did take us a few months to achieve the exact colours we wanted," he reveals.
What role does geometry and technology play in a brand like Fawaz Gruosi? "One might believe that geometry has no place in a brand like ours. On the contrary. I believe that it is crucial and our pieces would not exist without it. We use it in our unmistakable way to reflect our creativity. As for technology, it is very present in our jewels." The high jewellery stunners are made at their workshops in Geneva, while the pieces in the collections are made by Italian workshops noted for their meticulous craft.