Emperor Jewellery celebrates movement, femininity, and style with the Sautoir Collection.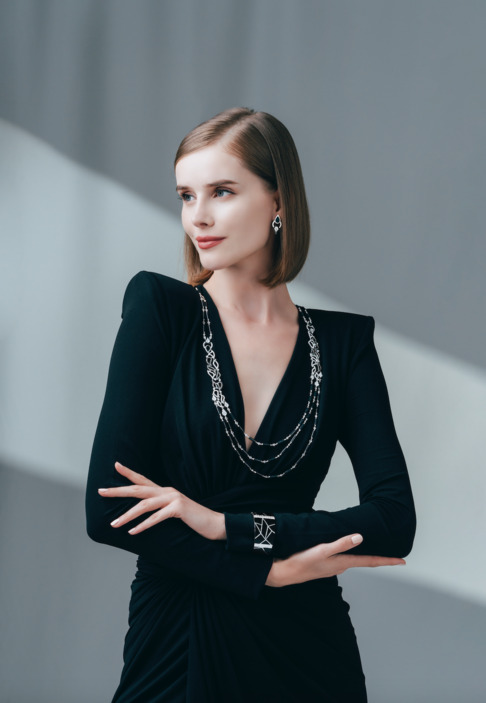 One of the most iconic jewellery styles from the 1920s is the sautoir, a statement-making long necklace that accentuated the self-confident and independent image of contemporary women of the era.
The sautoir was typically characterised by long-twisted pearl chains with the addition of tassels or a large pendant at the end, lending it a bold and fashionable look. It was a piece of jewellery that was in line with the preferred clothing silhouette of the period, which swayed along with the dress while women were moving, walking, or dancing.
Today, this necklace is reinterpreted by Emperor Jewellery, which is led by the creative know-how of Cindy Yeung, the brand's chairperson. The Sautoir Collection takes the classic design and features the addition of modern elements that make it extraordinary, refined, magnificent, and unique. Accompanying to the sautoir necklace collection are petite necklaces, bracelets, earrings, and rings, which allow for mixing and matching.
Speaking of the range, Ms. Yeung reveals, "The iconic Sautoir that prevailed in the 1920s has successfully captured the hearts of women of all times, including mine. Today, exactly 100 years after the birth of Sautoir, while women have the pleasure of enjoying fresh images and social status, we, at the same time, stay true to the inherited responsibilities and core values, resembling how my "Sautoir" collection has succeeded the tradition while being enhanced with new elements, such as using jadeite, diamonds, and coloured gemstones, excelling in unparalleled stone-setting techniques, to create a new version of Sautoir long necklaces. The collection is a celebration of the tradition, and also the versatility, strength and gentleness found in modern day women."
Get up close and personal with the highlights of the Sautoir Collection, which feature a variety of gemstones, styles, and colourways that are sure to make heads turn.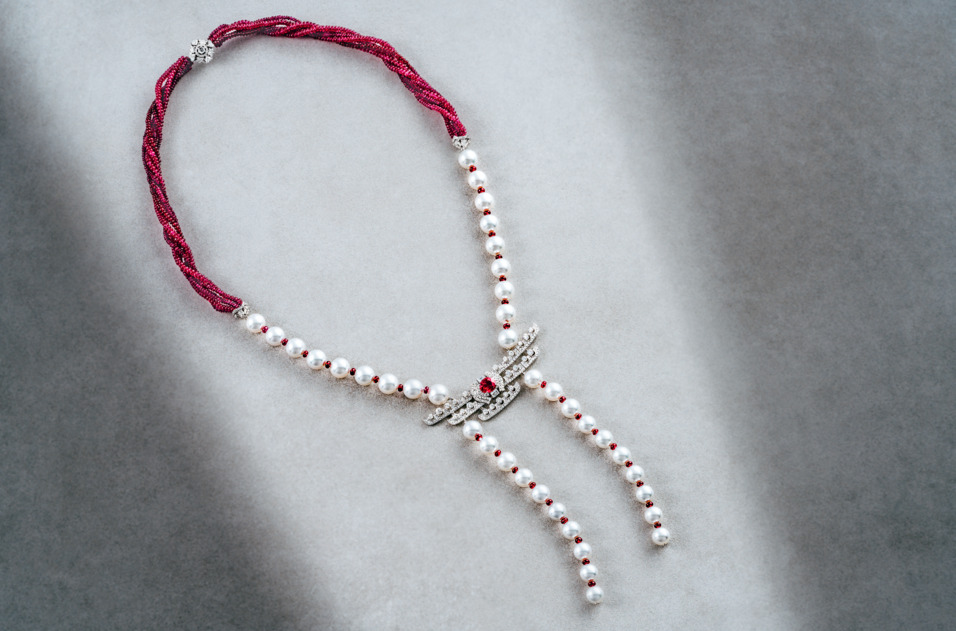 Pearls take centre stage in this necklace, which is enhanced by brilliant, glittering rubies. The tassel at the end is embellished with diamonds and reinforces the beauty of movement. What's more, this necklace reveals the inherent glamour and femininity of a woman.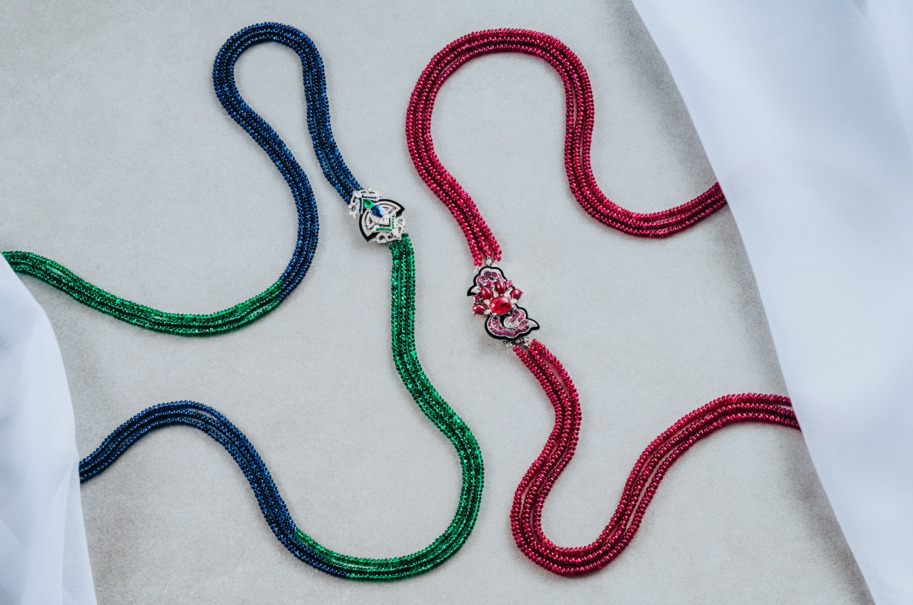 This necklace in the Sautoir collection features strings of rubies, which resembles the eternity and passion of a phoenix. It takes inspiration from Western mythology where the phoenix rises from the flames and is reborn. The other necklace showcases strings of emerald and sapphire paired with black chalcedony, green garnet, and diamonds set in white gold with transformable clips.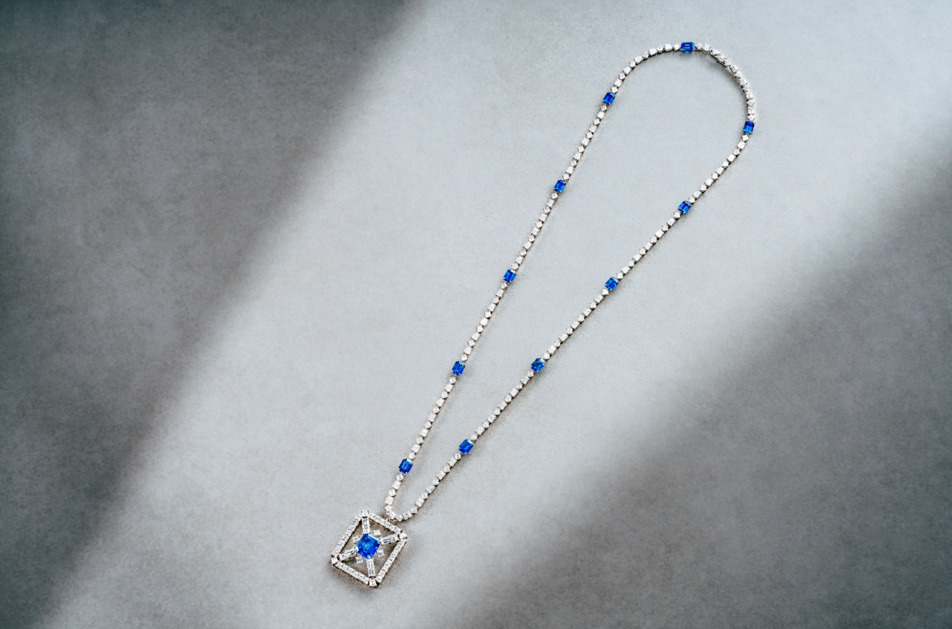 Geometric diamonds are used in this classic long necklace design, exuding a modern style. The sapphire on the pendant glitters in the middle of the hollowed diamond frame like an oil painting, highlighting the delicate dazzle of the centre stone.