HKTDC Hong Kong International Jewellery Show 2023 and HKTDC Hong Kong International Diamond, Gem & Pearl Show 2023 held in March welcomed over 60,000 buyers from 130 countries and regions.
Organised by the Hong Kong Trade Development Council (HKTDC), the twin jewellery show – 39th HKTDC Hong Kong International Jewellery Show and the 9th HKTDC Hong Kong International Diamond, Gem & Pearl Show – was the first major trade fair since Hong Kong's reopening to the world and the lifting of the mask mandate.
Exhibitors and buyers from around the globe congregated at the sprawling Hong Kong Convention and Exhibition Centre (HKCEC) from 1 to 5 March 2023.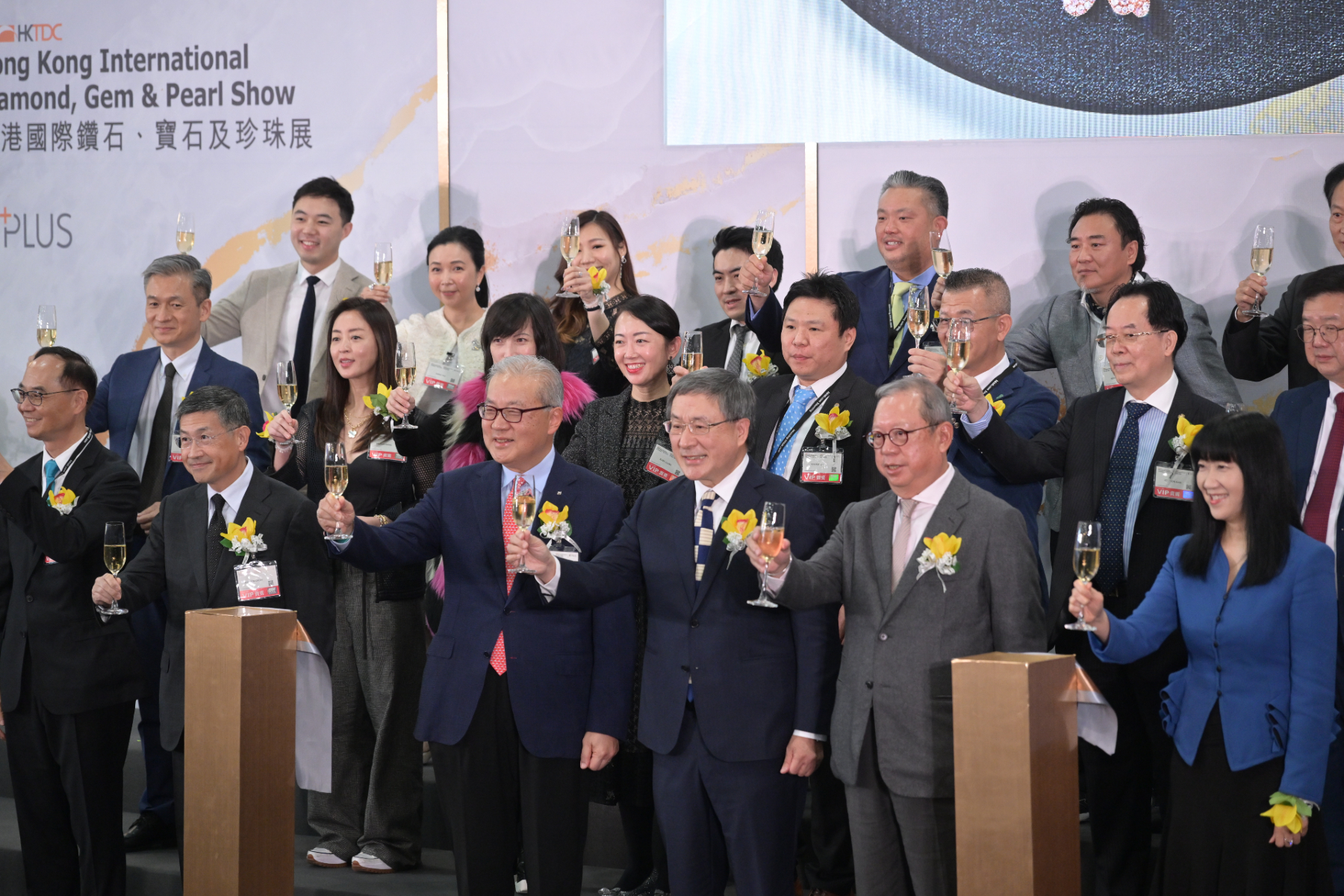 The successful event featuring over 2,500 exhibitors drew over 60,000 buyers from 130 countries and regions. This time there was significant increase in participation from Mainland China and Asia. There were a total of 20 pavilions including those from Mainland China, Taiwan, Japan, Korea, Singapore, Sri Lanka, Thailand, India, Türkiye, Israel, Germany, Italy, Belgium, Brazil, Colombia and the United States.
Buyers at the tradeshow were able to access various themed product zones such as: "Hall of Extraordinary", "Designer Galleria", "Hall of Jade Jewellery", "Fine Jewellery", "Antique & Vintage Jewellery Galleria" and others. For five days, they had the chance to source for premium finished jewellery and raw materials under one roof.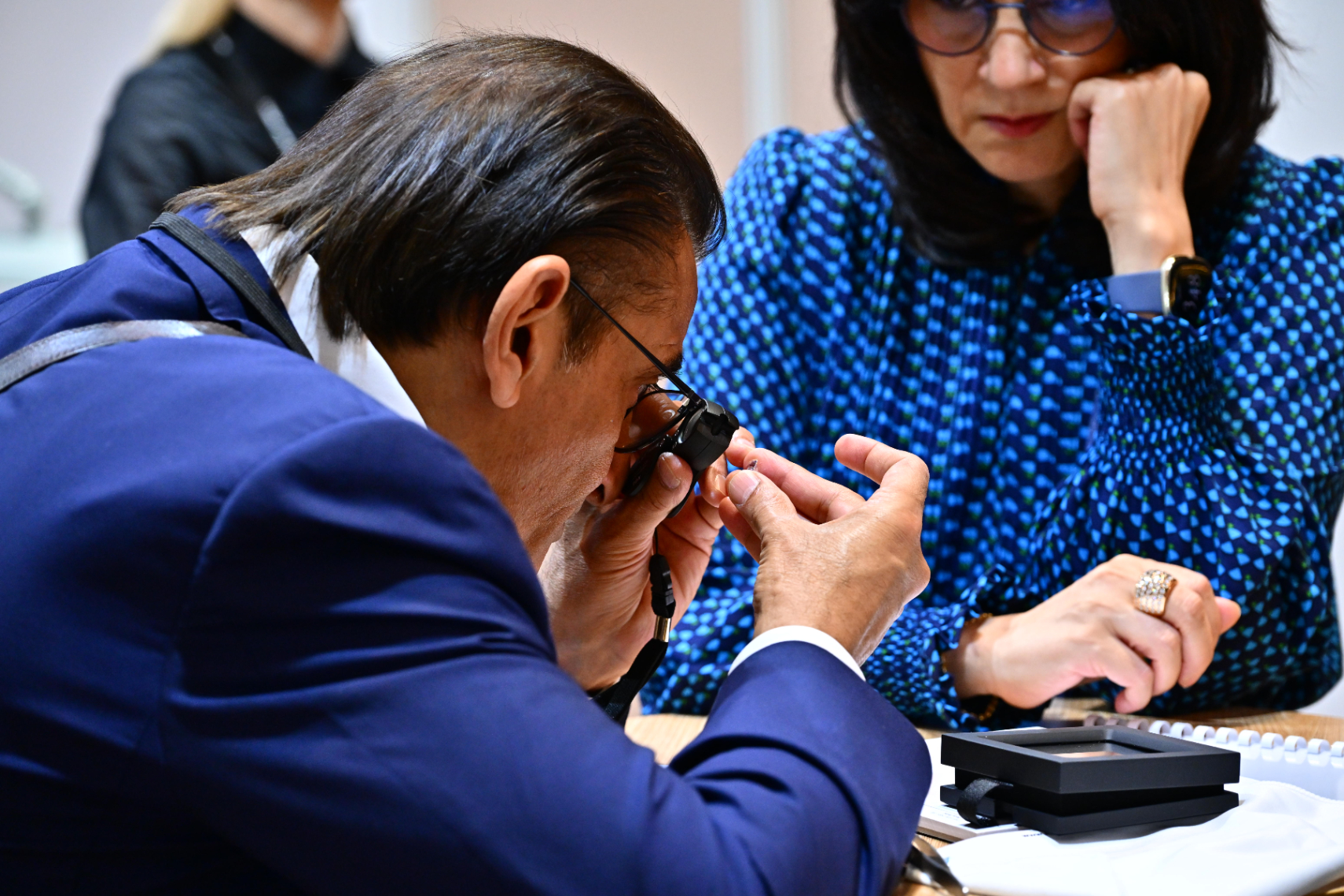 Under HKTDC's 'Exhibition+' new hybrid model,  international jewellers and traders could also connect online beyond the physical fair days (1-12 March) via the Click2Match smart business matching platform. This platform integrated online and offline trade show formats and extended face to face networking to an online matching platform to proactively link up business partners.
Sophia Chong, HKTDC's Deputy Executive Director said: "The vibrant atmosphere, busy traffic and packed booths not only reflected the global jewellery market's pent-up demand after three years and strong buying power, but also reaffirmed Hong Kong's position as the world's premier trade fair capital in Asia.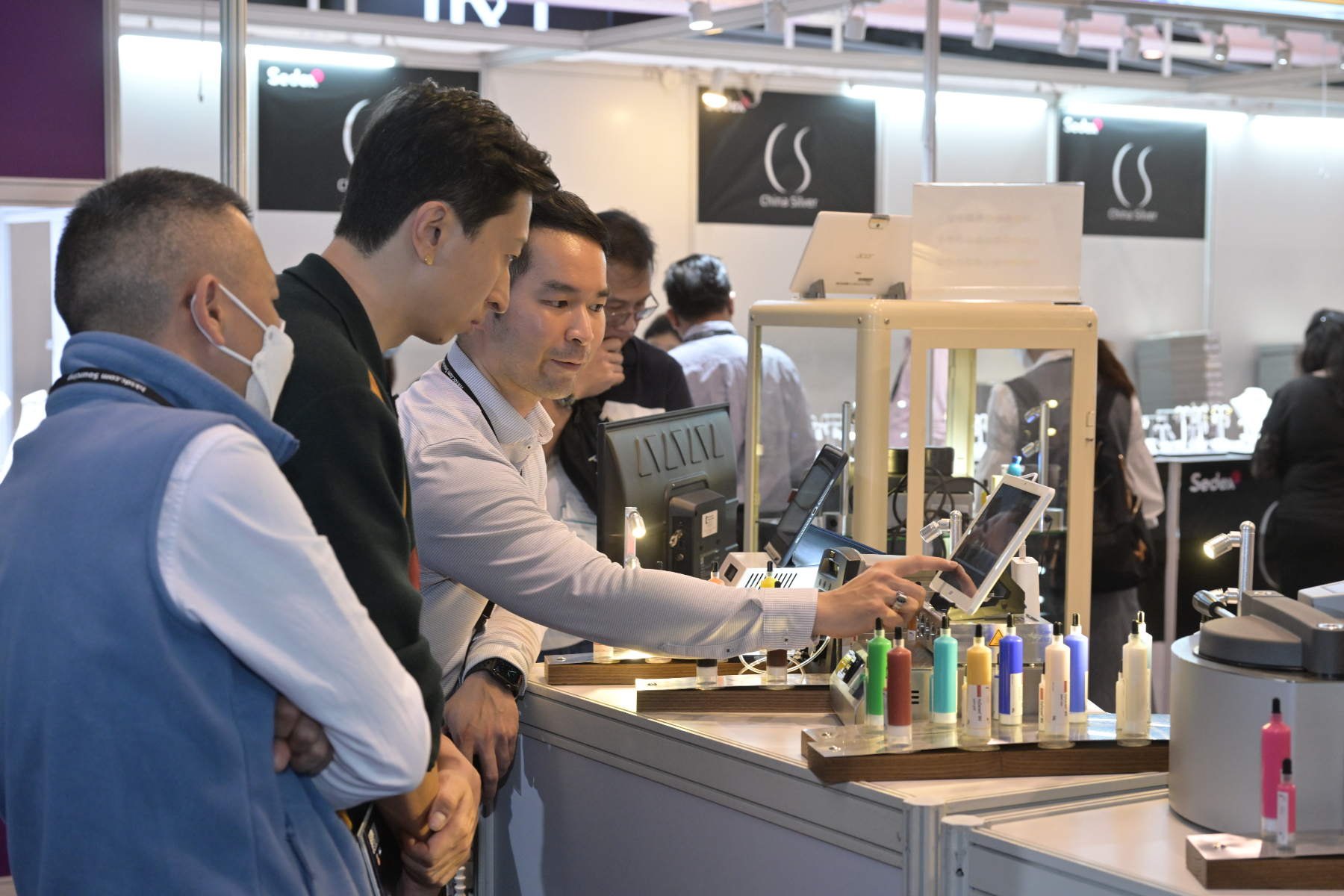 Upcoming Trends
One of the noticeable product trends was that karat white gold and karat yellow gold are expected to be the most popular metal product in 2023. And diamond is expected to be the most in-demand gemstone. Furthermore, social media, e-commerce and big data will have the greatest impact on the jewellery industry in the next three years.
A host of events were organised to equip industry players with the latest trends and to inspire their next jewellery creations too. Some of the forum topics presented were: 'Bling Up Your Business with Blockchain & NFT'; and 'ESG for a Brighter Future of the Gem and Jewellery Industry'. There was also the well-attended seminar on Trendvision Jewellery + Forecasting presents THE JEWELLERY TRENDBOOK 2024+ "From Consumer Culture to New Market Opportunities.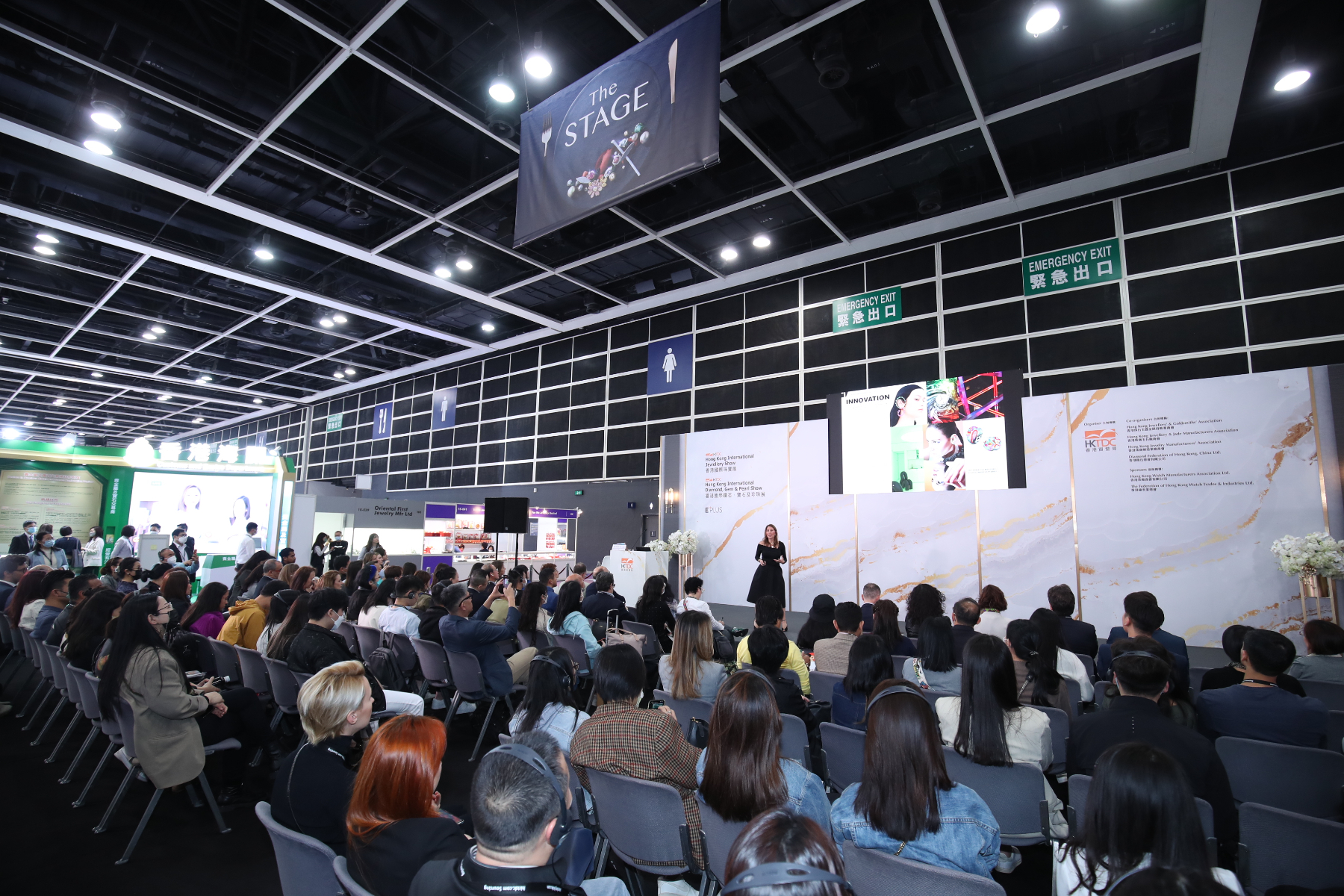 Modern Designs
The fair was also an excellent platform for contemporary designers. One of them was Hong Kong's Austy Lee – a  high-end jewellery designer well-known for his excellent workmanship, design themes and usage of rare gemstones. Lee has a passion for ancient mythology and cultures, especially the history of jewelleries. Some of his latest fashion-forward jewellery pieces feature rare materials such as Cat's eye tourmaline and Burmese jade.
Another up and coming brand at the event was Mainland China's Richard Wu Art Jewelry – founded in 2019 in Shenzhen. Designer Richard Wu's aim is to create unique jewellery designs and experiment with various materials and technology. He showcased his unique handcrafted pieces like the Tube Series necklace, the Fluffy earring and the Nirvana earring.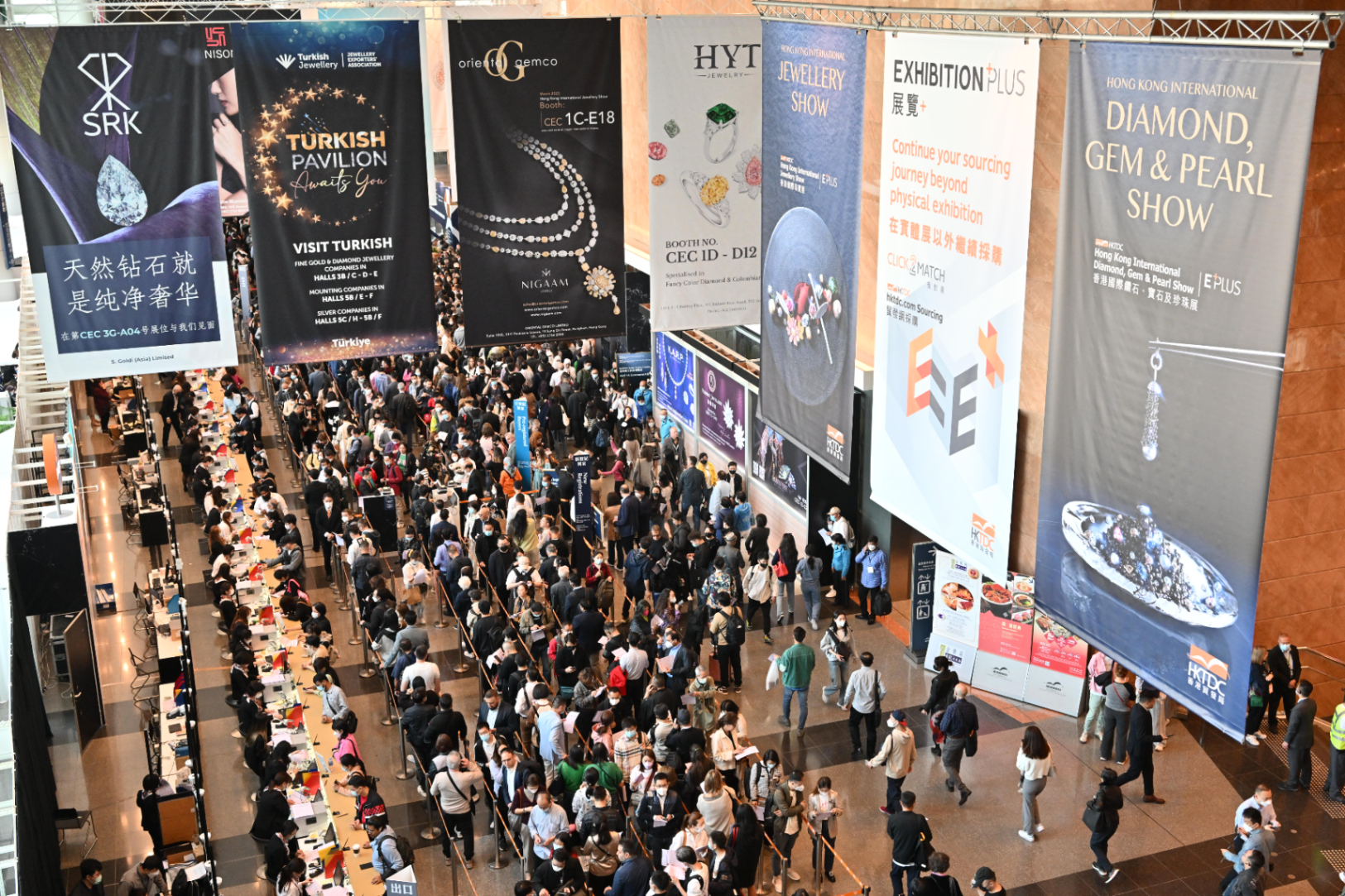 Positive Outlook
Based on an on-site survey with around 700 exhibitors and buyers, about 60% exhibitors and buyers expected their business to return to pre-pandemic levels in one year. This reflects a positive outlook for the jewellery sector.
More than 60% of respondents foresee that overall sales will pick up in 2023 and 74% of buyers anticipate a rise in sourcing cost. Factors that are expected to bring opportunities for the industry in 2023 include: the recovering purchasing power from customers (57%); rising demand from emerging markets (34%); and the potential to expand business in the Guangdong-Hong Kong-Macao Greater Bay Area (13%).
Other key findings include the anticipation of the growth prospects of jewellery products in the target sales market in the next two years: Mainland China (78%), Hong Kong (71%), ASEAN countries (64%), Northern & Western Europe (58%), and North America (55%).
However fluctuations of the global economy, and impact of inflation as well as fluctuating exchange rate were seen as the main challenges.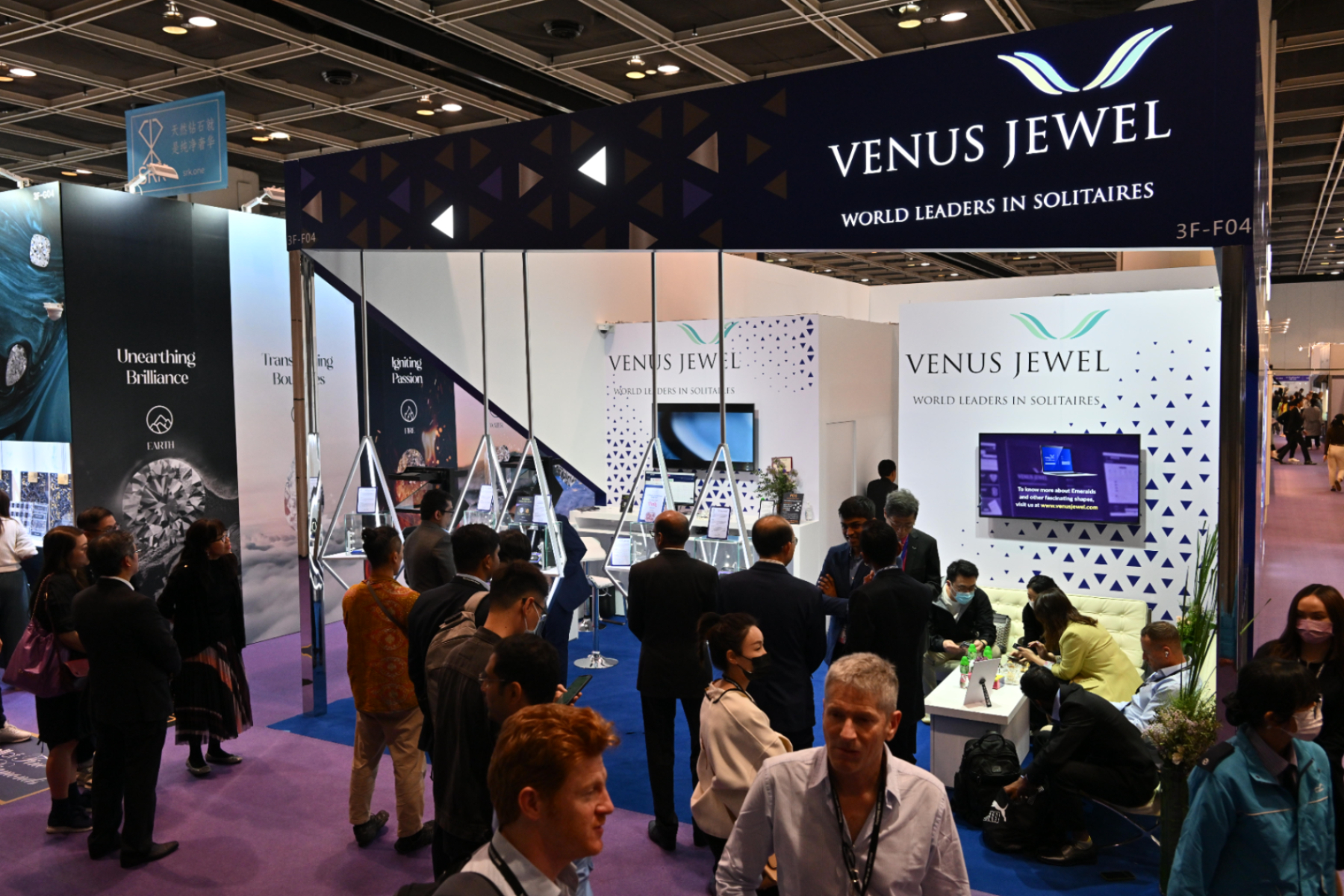 HK$100 million sales recorded by some exhibitors
Robust business results were seen across the dual shows. Exhibitor Bruno Scarselli and Davide Scarselli, co-owners of Scarselli Diamonds Inc, from the US said: "We have met a lot of buyers from Europe, Japan, Korea, Mainland China and the Middle East who are very interested in our blue and pink diamonds. Twelve buyers, including six from Mainland China, already placed on-site orders amounting to US$11 to 12 million for our fancy colour diamonds."
Hong Kong exhibitor Imran Khan, Director of Sparkle Gems Global Inc, shared: "We are showcasing emeralds and tanzanites, with prices ranging from US$50 to US$10,000. We met 10 buyers from Europe, Mainland China and the US who placed on-site orders for our emeralds worth a total of US$1 million on the first day. We expect our on-site orders we receive at the show to amount to US$3 million."
Zhuji City from Zhejiang Province, Mainland China made their debut at the show. Chen Wenjin, Deputy Mayor of Zhuji City said: "A total of 49 Zhuji companies have gathered at our pavilion and we also organised a delegation from 300 companies to source at the shows. The show is an excellent platform for our pearl companies to connect with overseas buyers. We expect total sales of over RMB100 million."
Another exhibitor, Tota Koyama, Chairman of the Japan Jewellery Association said: "We've brought 86 jewellery companies from Japan to participate in the Jewellery Show, and 69 companies in the pearl business to join the Diamond, Gem & Pearl Show. The response from buyers is better than expected and we've recorded very good sales. The purchasing interest is particularly strong from Mainland Chinese buyers."
For more information:
https://www.hktdc.com/event/hkjewellery/en