Hong Kong has long been recognised as one of the world's premier trading and manufacturing hubs for gems and jewellery. After more than two years of recess due to the pandemic, the 39th HKTDC Hong Kong International Jewellery Show and ninth HKTDC Hong Kong International Diamond, Gem & Pearl Show organised by the Hong Kong Trade Development Council (HKTDC) is set to return under a brand-new EXHIBITION+ hybrid model from 1-5 March 2023 at the Hong Kong Convention and Exhibition Centre (HKCEC).
Its online smart business matching platform, Click2Match, will operate on 1-12 March 2023. Under the theme of "A Sparkling Feast Crafted in Excellence", the twin jewellery shows will gather over 2,200 exhibitors from around the globe, presenting a dazzling array of exquisite jewellery and jewellery-making materials.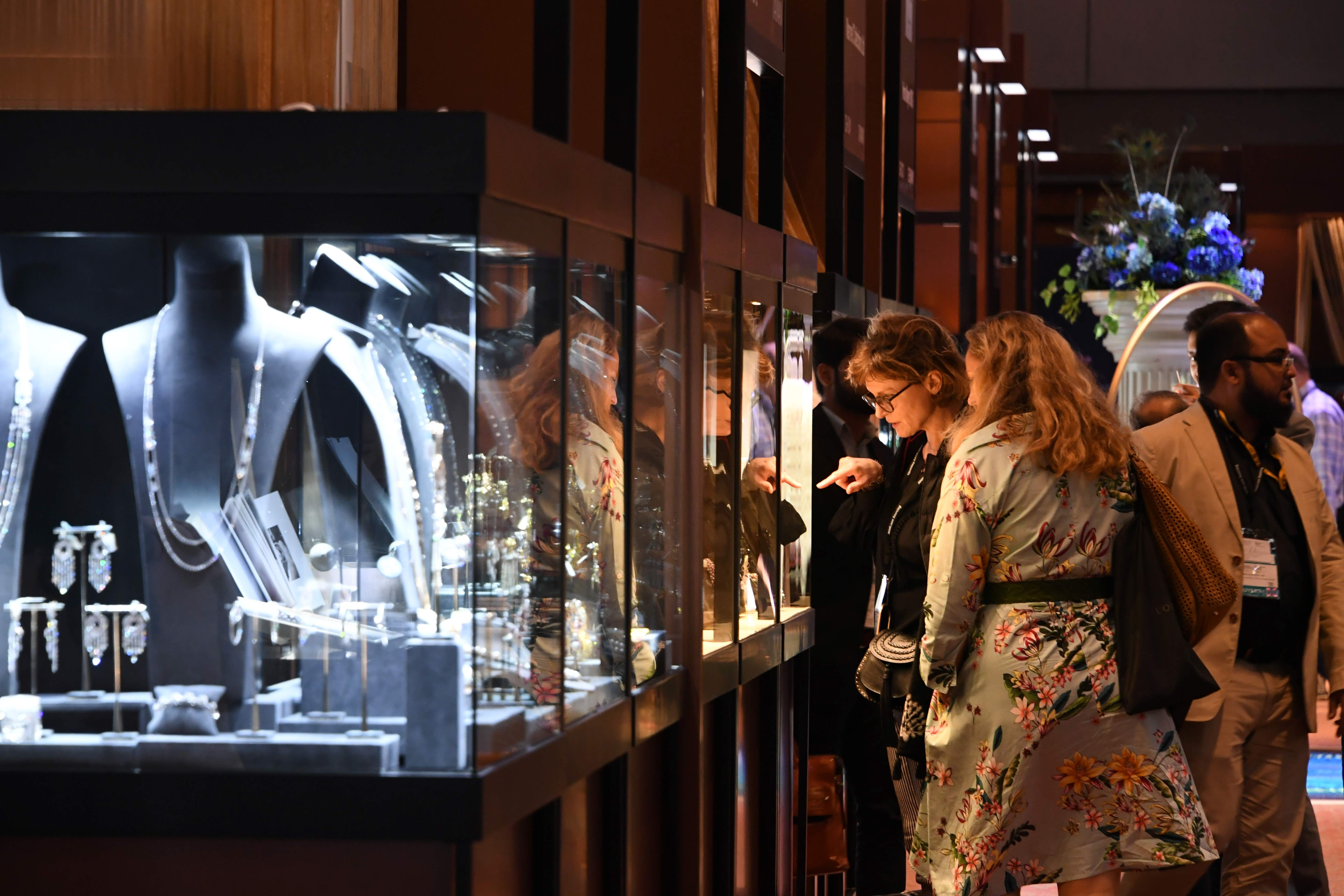 With a strong comeback this year, this dual event will offer trade buyers and jewellery lovers a one-stop platform to source premium finished jewellery and raw materials under one roof. Citing the lift in international travel restrictions between Hong Kong, Mainland China and other countries, the change in regulations is expected to boost visitor registrations to the Hong Kong jewellery shows.
Joe Leung, Associate Director, Marketing & Buyer Engagement, Exhibitions and Digital Business, Hong Kong Trade Development Council said, "The HKTDC has planned a full programme of fairs, conferences, overseas promotions, and support activities that will take place throughout the year, leveraging Hong Kong's distinct advantages of being supported by the mainland and connected to the rest of the world.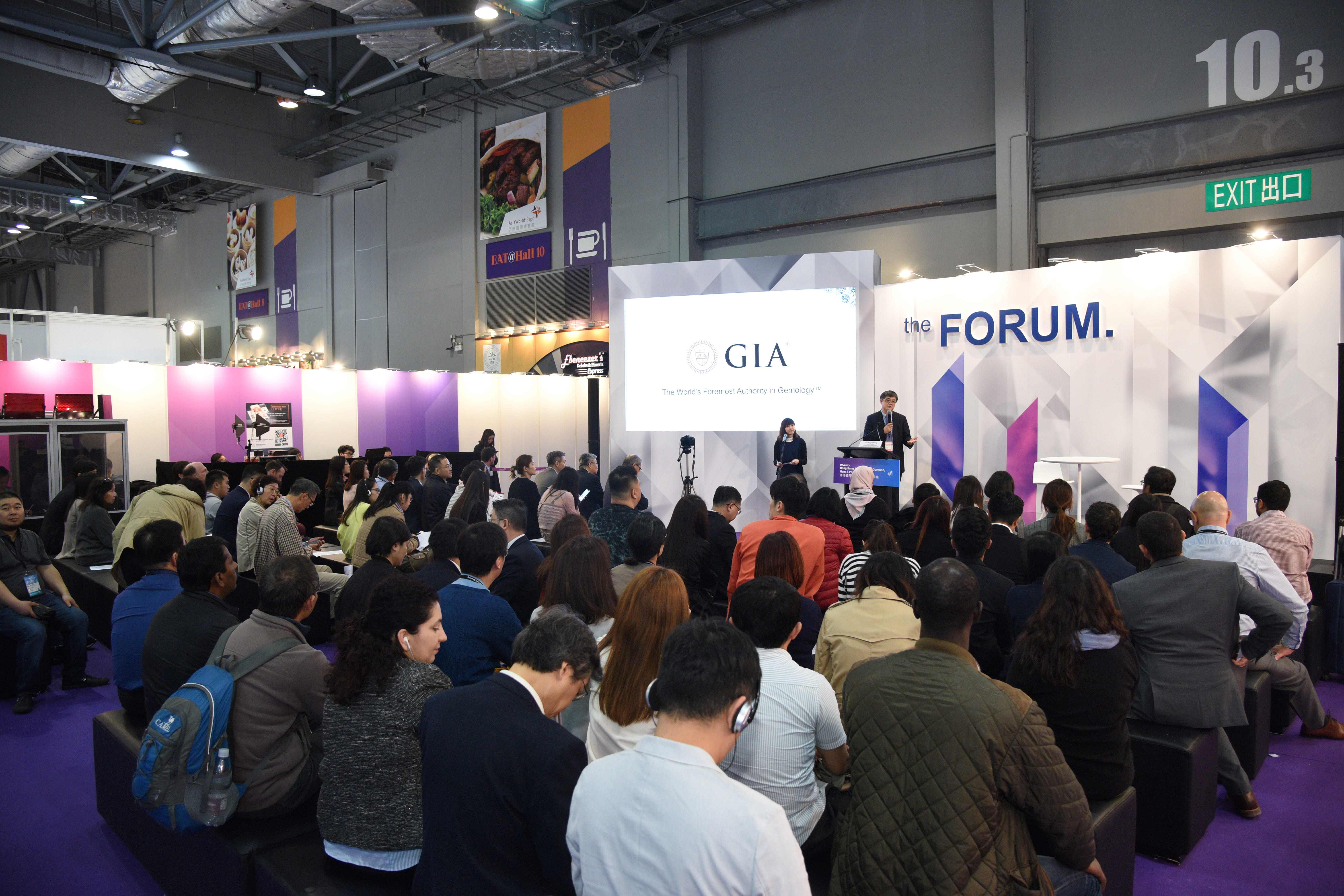 "We aim to strengthen Hong Kong's status as a major international business hub and continue to help local, mainland and international enterprises to connect and succeed." The show presents an opportunity for international and regional jewellery manufacturers, wholesalers, retailers, distributors, buyers, and designers to meet and tap into the global markets.
This sparkling event features themed zones showcasing the best that the jewellery world has to offer.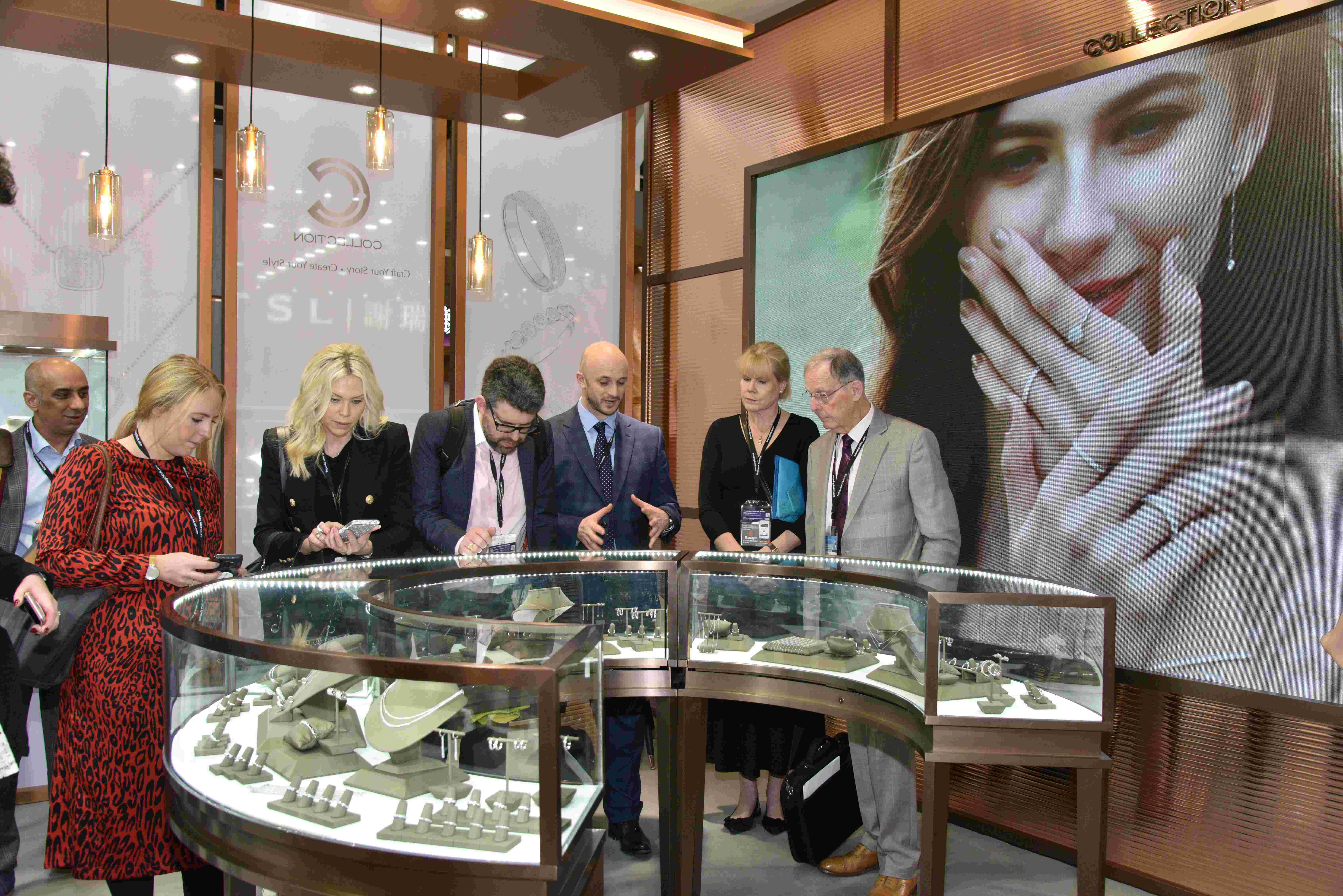 The twin jewellery shows adopt the brand-new EXHIBITION+ model comprising four key elements:
the HKTDC-organized physical fairs;

business-matching platform, Click2Match;

online-to-offline seminars (under the Intelligence Hub); and

the HKTDC.com Sourcing online platform that provides round-the-clock services to boost the flexibility and effectiveness of business promotion for small- and medium-sized enterprises (SMEs).
Click2Match is a user-friendly business matching platform that allows traders to seamlessly connect with buyers. Leung added that "One week before the physical fair, both buyers and exhibitors can actively search for business targets through the Click2Match platform, check out AI-recommended leads and send meeting requests.
"During the physical fair, they can also meet at the fairground or online via Click2Match, while further online meetings can be scheduled and conducted up to one week after the fair. Compared to physical exhibitions, where exhibitors typically need to wait for buyers to visit their booths, Click2Match enables them to actively search for suitable buyers and arrange meetings with global buyers."
Precious Jewellery from Modern to Antique
The Hong Kong International Jewellery Show, which focuses on finished jewellery, will showcase fine pieces under various themed zones including "Hall of Extraordinary", which will display valuable and unique jewellery pieces, and "Hall of Fame", which will spotlight renowned jewellery brands. Many highlights from the themed zones offer an eclectic array of jewellery styles and design, from high-end pieces to casual fashionable wearable items.
These include jewellery made from exquisite diamonds, coloured gems, Fei Cui, antique and period pieces to cutting edge trendy designs.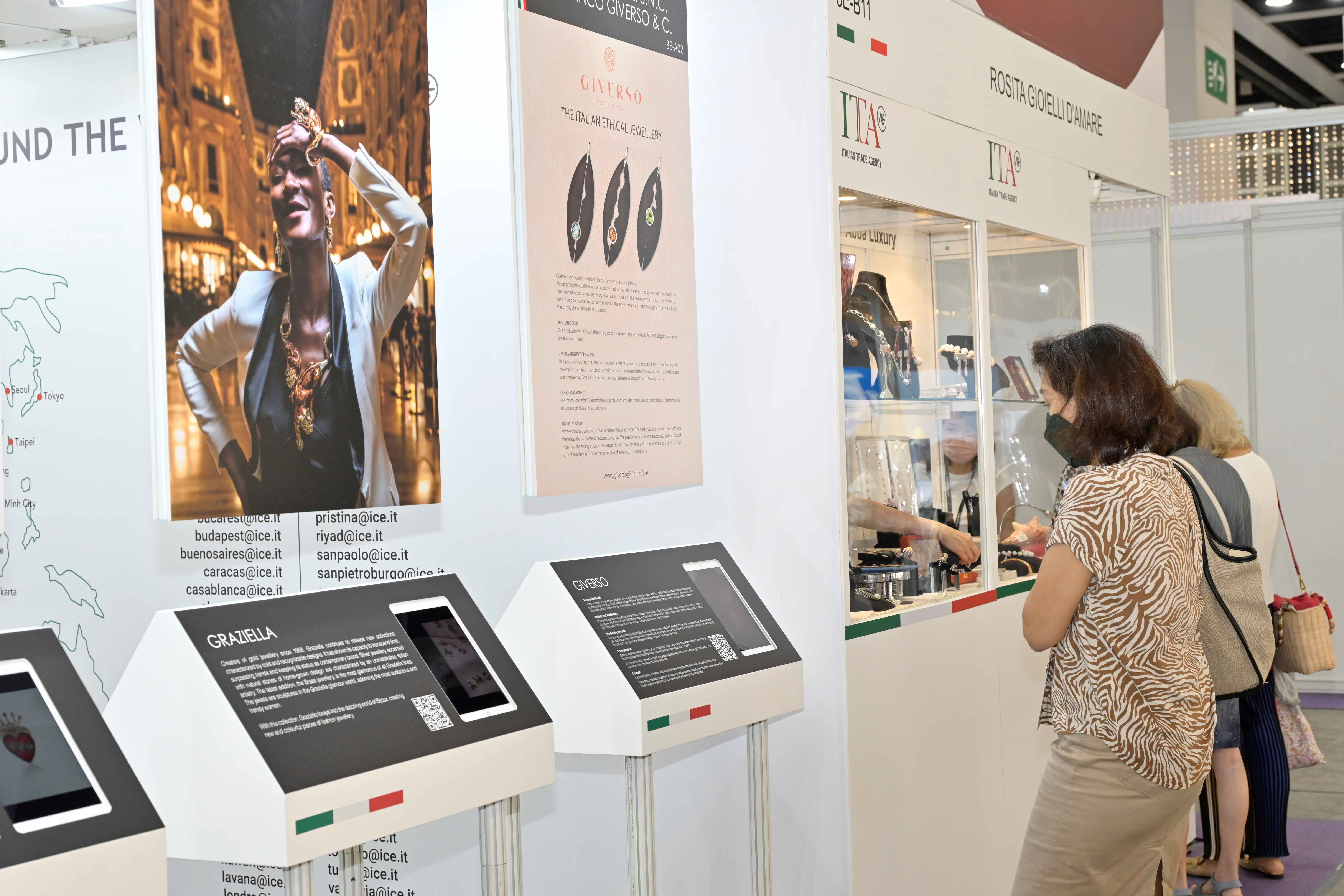 Buyers are able to easily access themed product zones such as:
"World of Glamour"

"Hall of Jade Jewellery"

"Fine Jewellery"

"Finished Jewellery"

"Antique & Vintage Jewellery Galleria"

"Silver, Titanium & Stainless Steel Jewellery"

"Designer Galleria"
The Designer Galleria has attracted a number of potential exhibitors, including the Charente Fine Jewelry, a new Hong Kong participant amongst others. Charente Fine Jewelry was established by Ms Chareine Lee in Hong Kong in 2015.
She also won a Best of Show Award in the Open Group in 21st HKTDC jewellery design competition with her entry "Eternity". Her meticulous pendant shaped as a set of unique gears represents the "eternity of time".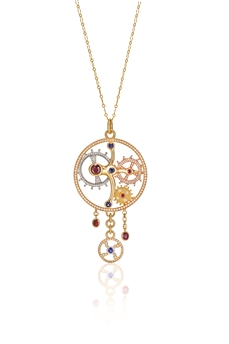 The Diamond, Gem, and Pearl Show specializes in jewellery raw materials, including loose diamonds, precious stones, semi-precious stones, and pearls. Divided into three zones, the "Hall of Fine Diamond," will showcase the fine quality diamonds in a variety of grades, shapes, cuts and colours.
Meanwhile, the "Treasures of Nature" will be dedicated to a diverse and eclectic range of precious gems; and the "Treasures of Ocean," which will display lustrous quality pearls.
Special Events & Seminars
A host of events will be held during the twin jewellery shows to equip industry players with the latest trends and to inspire their next jewellery creations. They include "The Jewellery Trendbook 2024+ From Consumer Culture to New Market Opportunities" seminar by Italian Exhibition Group, representatives from Hong Kong Jewellery & Jade Manufacturers Association (HKJJA) and Kingsway will share their experiences and demo on Enamel Jewellery.
Furthermore, there will be a seminar to introduce the two-tier registration regime for precious metal dealers led by the Hong Kong Customs and Excise Department. Coupled with exhibitor forums, jewellery parades and networking receptions, these events will foster knowledge exchange and connection among industry players.
Registration is now open on the website here.