Two high jewellery designers indulge us with an up close and personal look at their creative process and finely crafted one-of-a-kind treasures.
EMMANUEL TARPIN
Paris, France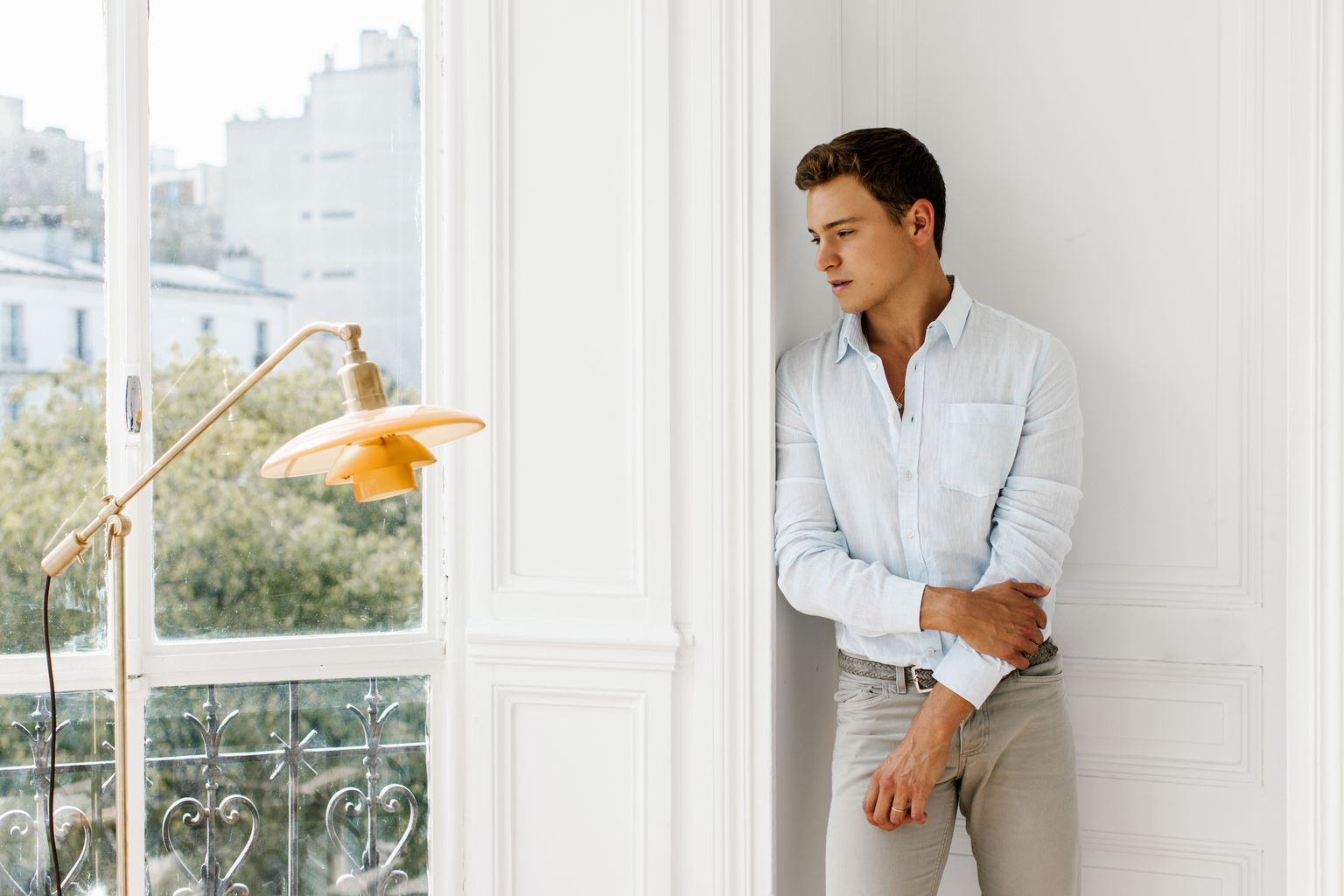 Emmanuel Tarpin
Emmanuel Tarpin arrived on the high jewellery scene with a quiet fortitude and has since been designing jewels stripped of pretension. His cabinet of curiosities are filled with flowers, grains, fruits, plants, and even ants, all wearable and stunning. His work is a triumph in design, unravelling a world of mesmerising colours and exquisite forms. Perhaps, it is his love of sculpture that provides him with a rich understanding of materials, textures, and forms. Then again, perhaps it is his education at the Haute École d'Arts Appliqués (HEAD) in Geneva, where he focused solely on design. Fair to say, his style is eclectic and his savoir faire incredible.
The French designer earned his stripes working with Van Cleef & Arpels' atelier in Paris. During the next three-and-a-half-years, he transitioned from a cautious intern into a confident bench jeweller. "I worked on high jewellery pieces, saw exceptional gems, and I made one-of-a-kind pieces. That was the best way to learn about the craft. VC&A was the best 'jewellery school' ever," reveals Emmanuel. "But I wasn't designing for myself or making what I wanted to make. So, I had to leave the workshop." In 2017, he made his first ever piece of jewellery in a manner that was distinctly his: A pair of Geranium Pendant Earrings in patinated aluminium, gold, and diamonds. Among the jewels that went on sale that December at Christie's 'Magnificent Jewels' were pieces by JAR and Van Cleef & Arpels. "At that time, I really had no clients for my jewellery. No one knew me." Emmanuel's earrings too were part of the auction and sold for USD $25,000. And the rest, as they say, is history.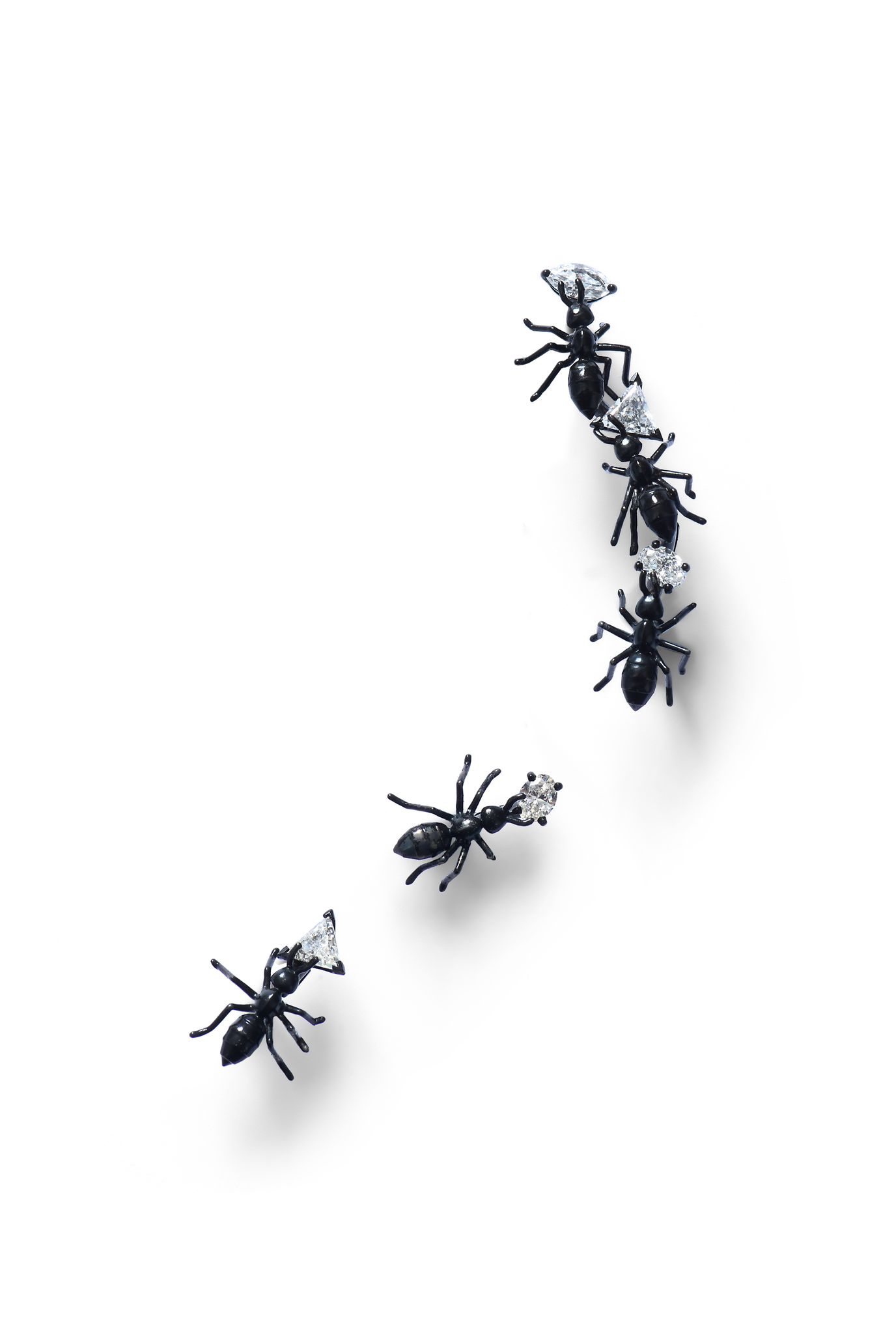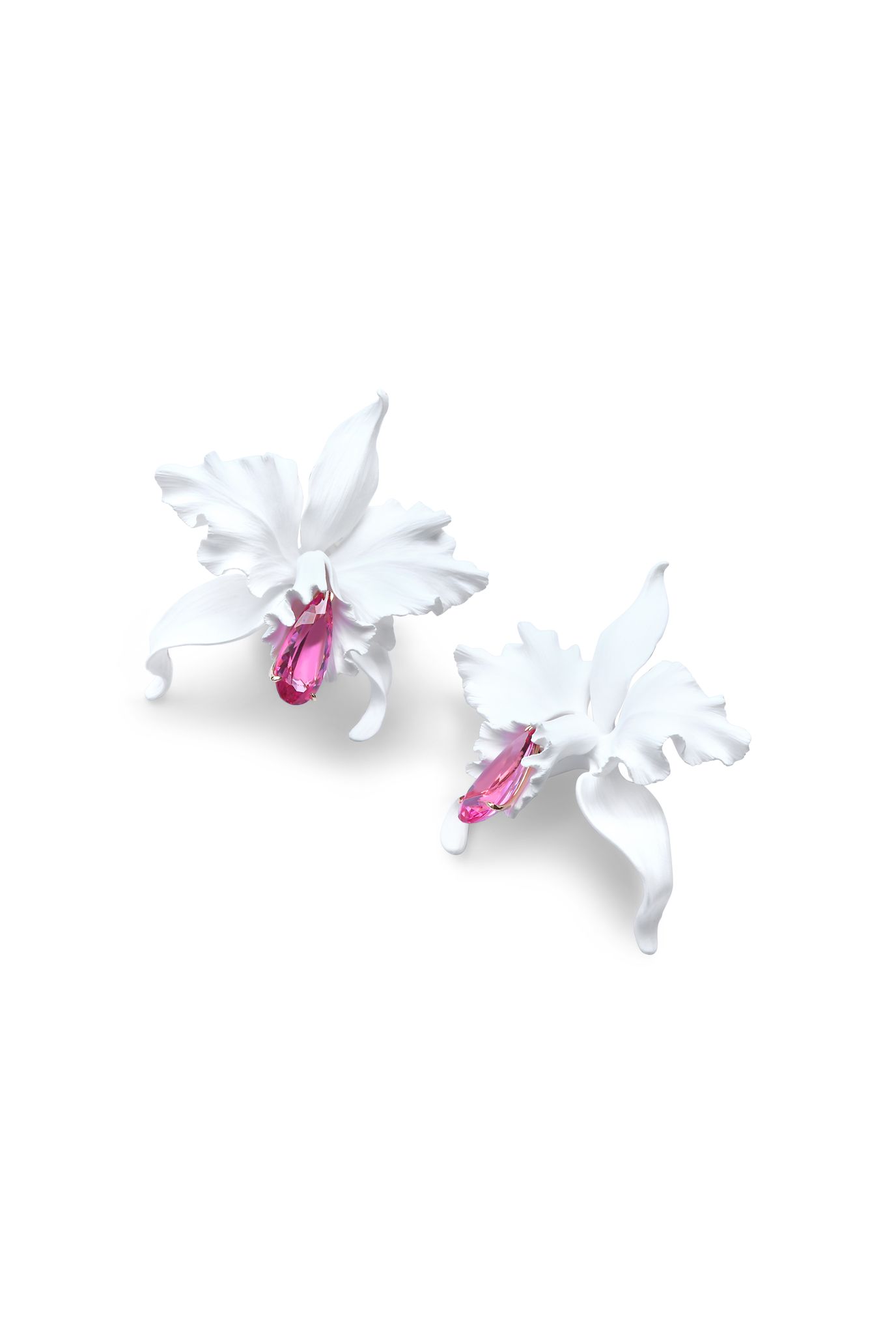 Top: Ant brooch
Bottom: Cattleya Orchid earrings
Hailing from Annecy, in south-eastern France, Emmanuel cherishes "memories of long walks" across the mountain trails. "I find nature so inspiring!" He fondly recalls his grandmother's "gorgeous garden" and the vases of "lovely hydrangeas" in the family room – they kindled in him a love of gardening. He began seeking inspiration in nature for his incredible jewels, which explains why many of his pieces feature flora and fauna. Emmanuel also loves to experiment with materials and his work has since included platinum, gold, titanium, ceramic, and bronze. "I love to create big volumes and design big pieces that are wearable. I also love working on patina, colour, and texture." Cattleya orchids become ceramic and gold earrings set with red rubellites sourced from the Cruzeiro mine in Brazil, while ants turn into diamond carriers, lugging different cuts of tiny diamonds like marquis and trillion. The one-of-a kind ant brooches reveal his whimsical, yet humorous approach to jewellery. "I wanted my ants to be very realistic and decided not to use black rhodium. I preferred to make them in blackened gold with a matte effect. When it comes to high jewellery, it's all about the details," he explains.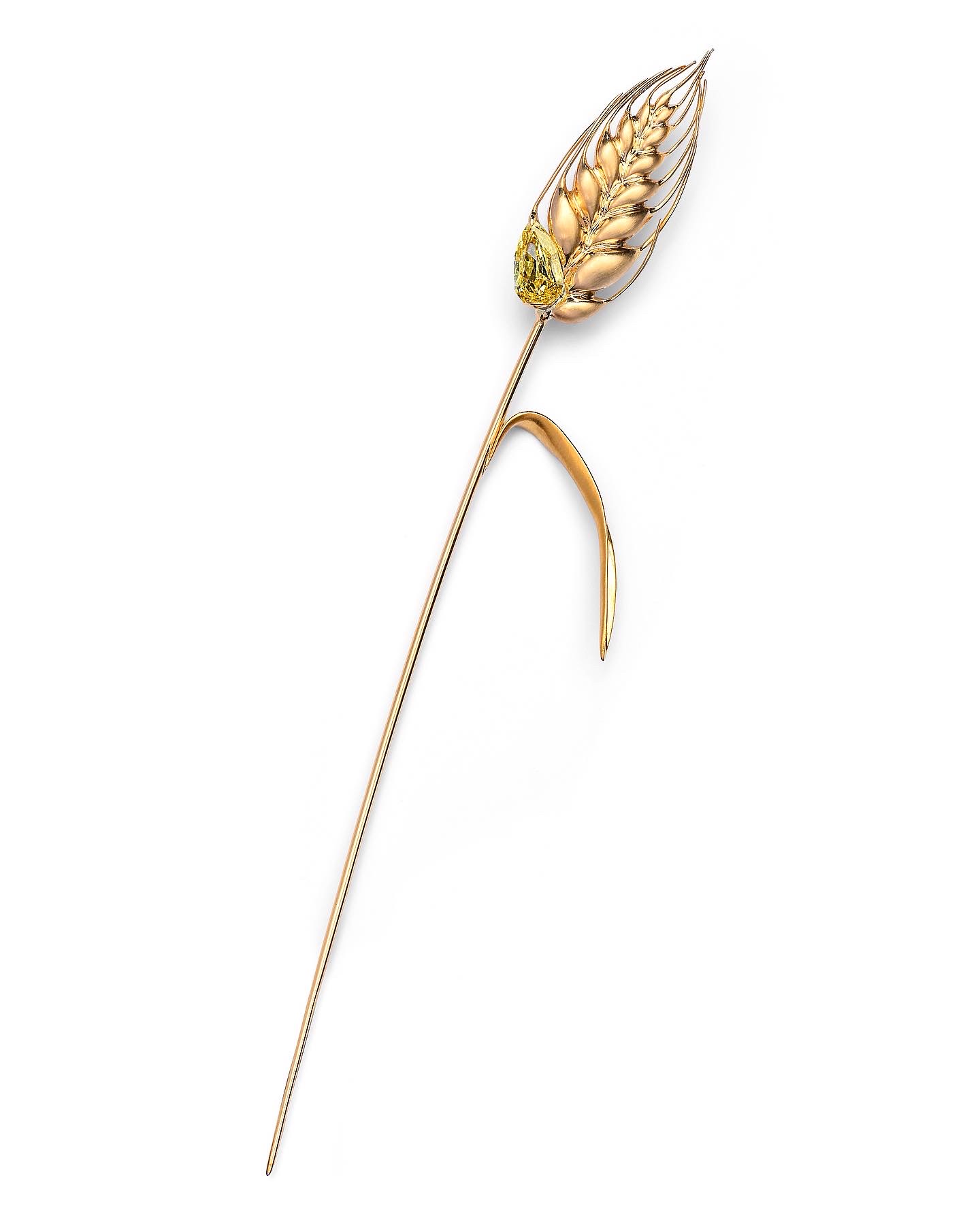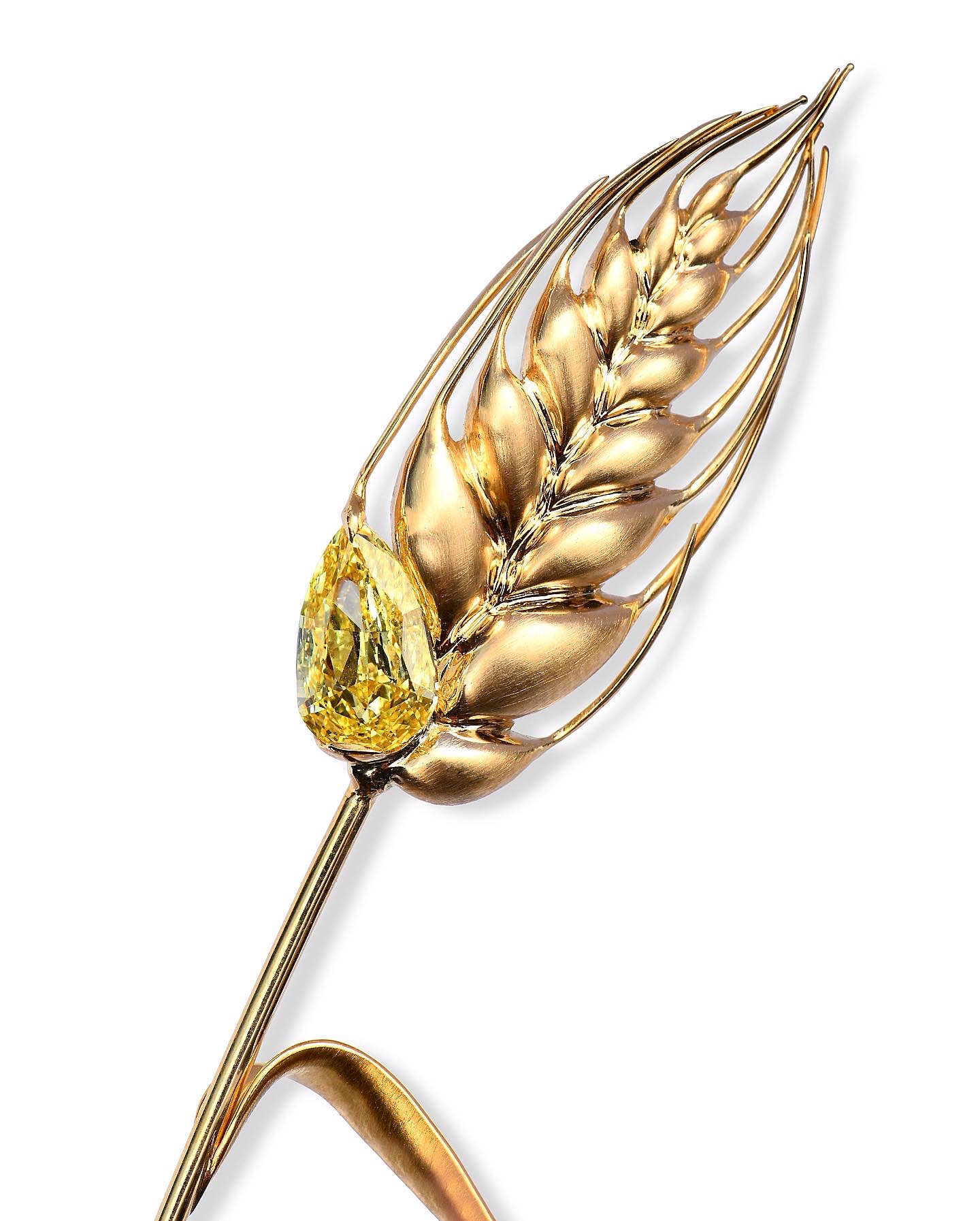 Ear of Wheat pin
Emmanuel's inimitable jewels, occasionally, are inspired by gems in his possession. The Ear of Wheat pin is an ode to an over two-carat fancy vivid yellow diamond. "I created this piece because of the stone I'd bought. I wanted to make something set in a simple design that would let the diamond shine." The polish and finish, combined with the use of 18-karat (on the ears of wheat) and 22-karat yellow gold (on the stalk) creates a clever contrast, informs the designer, who works only by private appointment and often travels to New York to meet with an exclusive clientele. His international following is likely to grow even bigger, considering that he only makes a handful of covetable pieces a year.
SANTI JEWELS
London, UK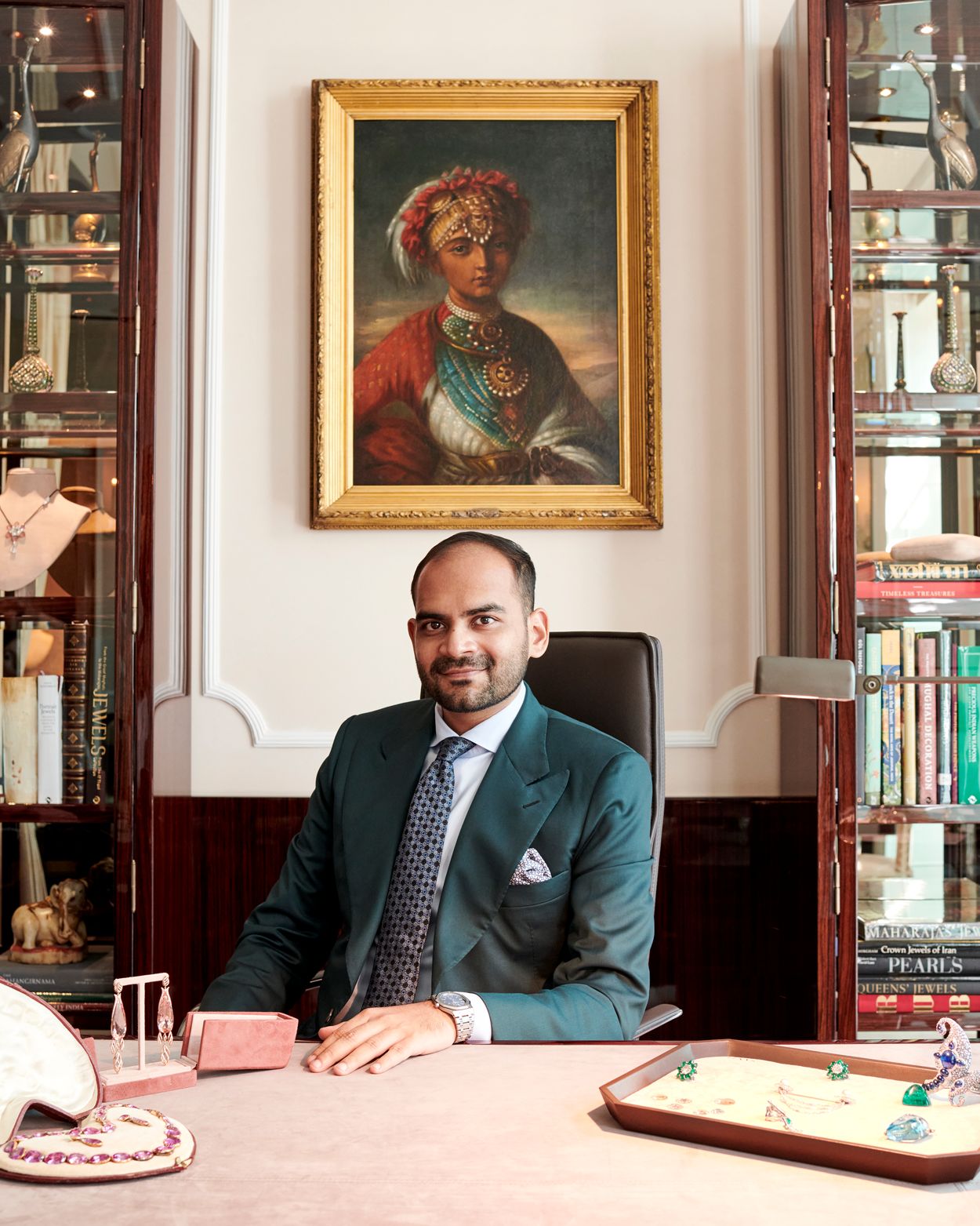 Krishna Choudhary
In any typical Indian jeweller's workshop, stones, pearls, and diamonds would find its way into traditional, ornate designs. But not at Santi Jewels. Here, they are transformed by Krishna Choudhary into one-of-a-kind marvels. Unusual moval cut old mine diamonds, rare, natural saltwater Basra pearls, and pavé diamonds, worked in platinum, elevate a pair of beautiful Swan Earrings. A quartet of 17th century carved Colombian emeralds are combined with a portrait cut diamond, lending significance to the Paradise Garden Ring. Then there are round cut old mine Golconda diamonds with 16 paisley-shaped cabochon Panjshir emeralds – originating from the Panjshir Valley of Afghanistan – in the Emerald Flower Earrings – a nod to understated elegance. The artistic vision is never dwarfed by the importance of the stones.
His family has a long-established jewellery legacy, dating back to the reign of Maharaja Sawai Jai Singh II, the ruler of Amer in Western India, who settled in the city of Jaipur in the 18th century. Several families moved to Jaipur and were granted land and titles, and entrusted to mint coins and remain custodians of the state's jewels; among them were Krishna's ancestors.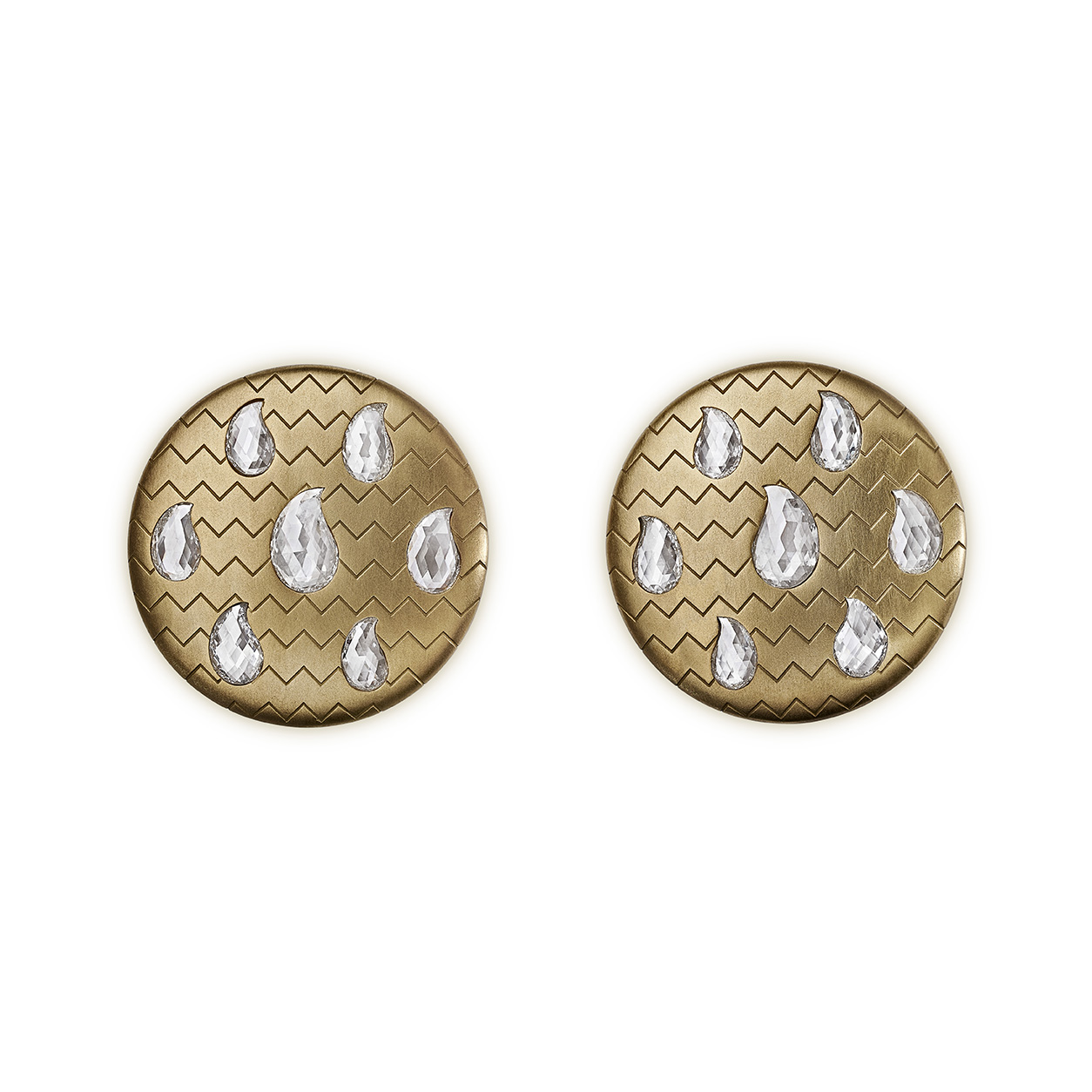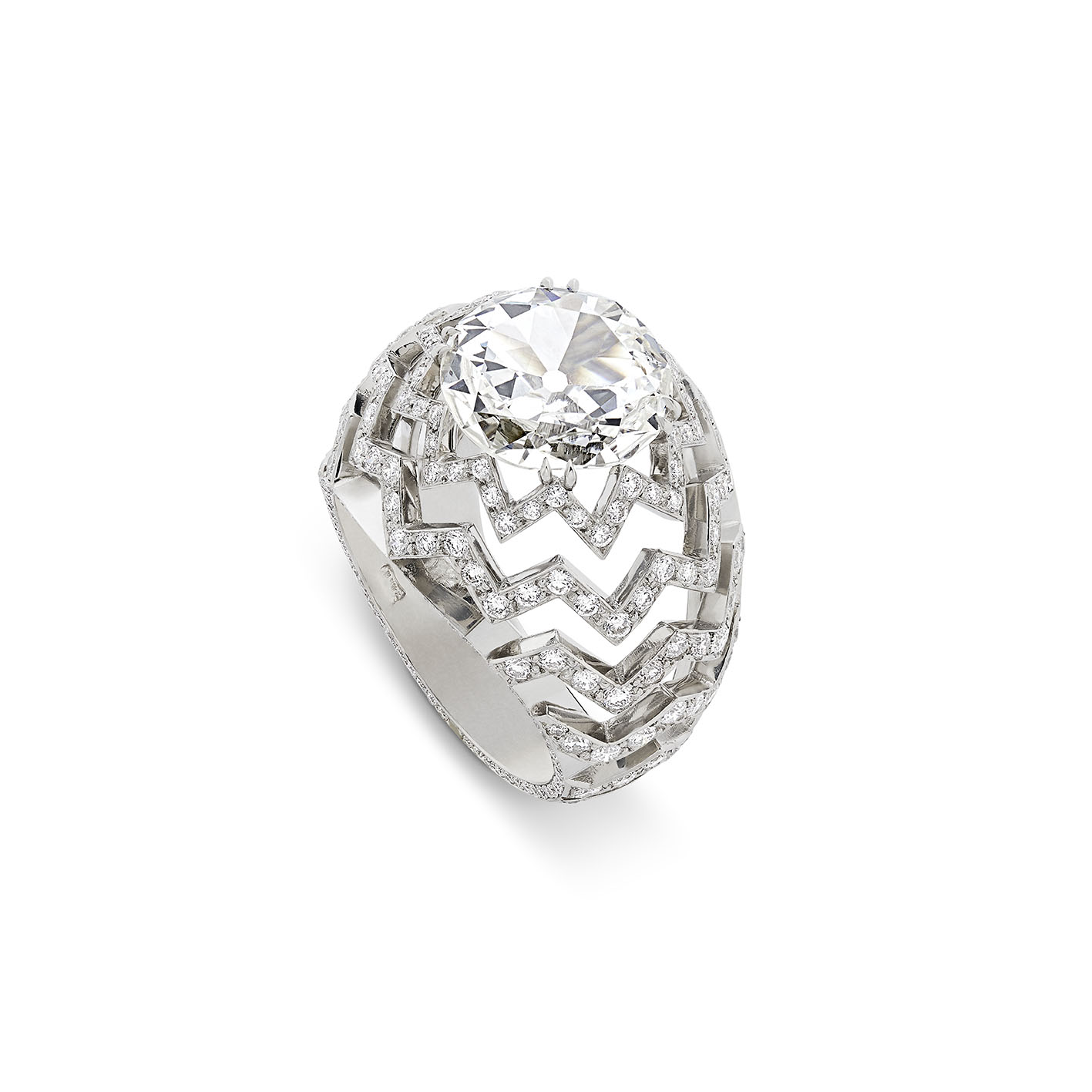 Top: Paisley earrings
Bottom: Chevron bombé ring
"Many of the ancestral jewellery – and some gems – were handed down by my grandmother to my father." His father, Santi Choudhary, collected objet d'art, historical artefacts, paintings, and rare gems along the way. Inevitably, the responsibility of creating a spectacular stage for stones with provenance now rests with the tenth-generation jeweller. Krishna became a "sponge,"; learning from his father and closely observing him study the gems, metals, and patterns. "My father would test my knowledge – therefore, I was immersed in a scholarly approach to studying the historical pieces," adds Krishna. "I also got to learn from some of the best minds of our times: Art historians and scholars from the Victoria and Albert Museum and the British Museum, amongst others. They would often visit us in Jaipur to meet with my father, study our collections, or work on catalogues for various museums in the city."
Platinum, gold and titanium find resonance in his contemporary jewels, executed to perfection by ateliers in Italy and France. The result is an assemblage of jewellery that is indescribably exquisite. Extraordinary laldi (pale pink) spinels of Mughal origin, pear cut drop and rose cut diamond, pavé diamonds, and a smaller spinel for the clasp in the Mughal Spinel Pendant underpin the richness of history.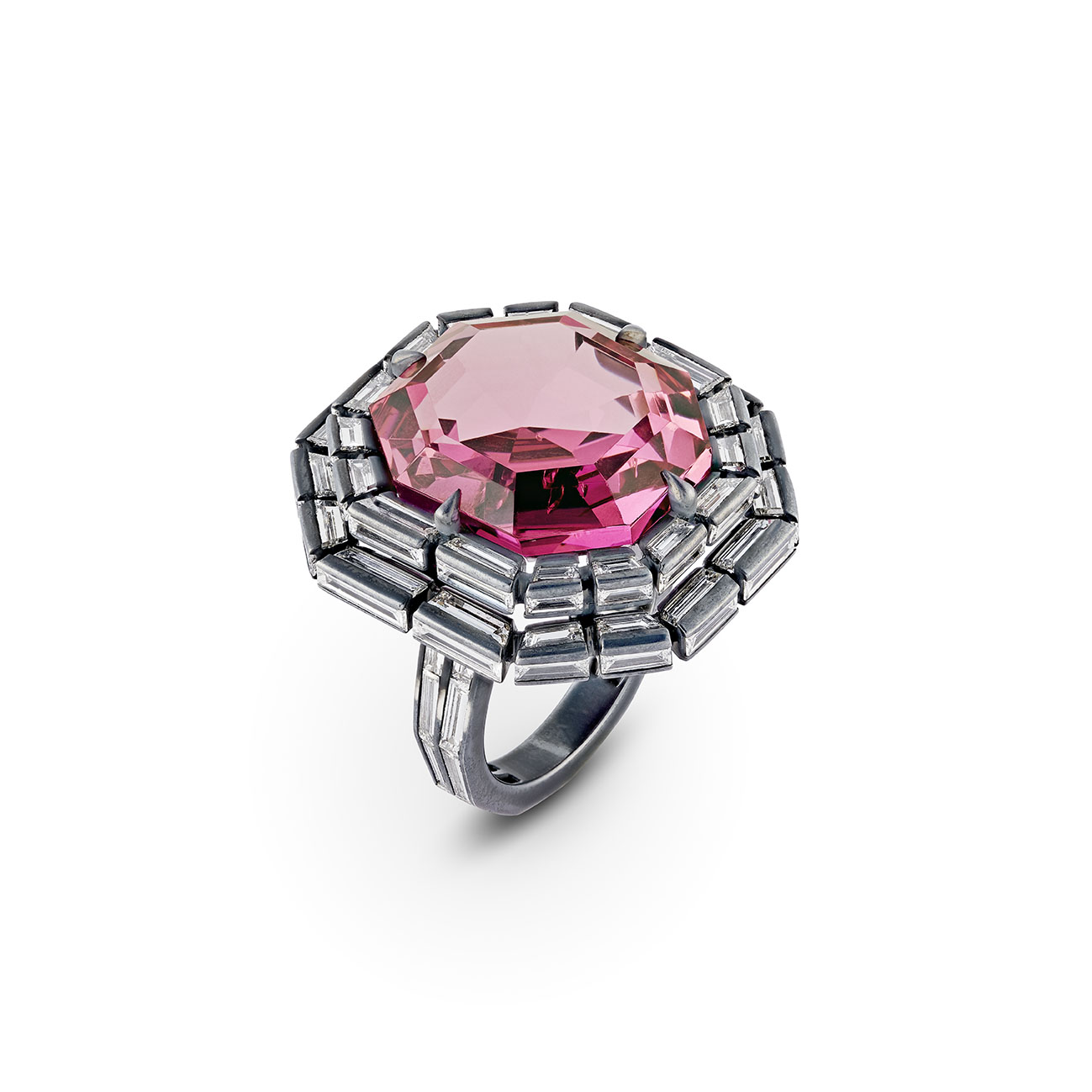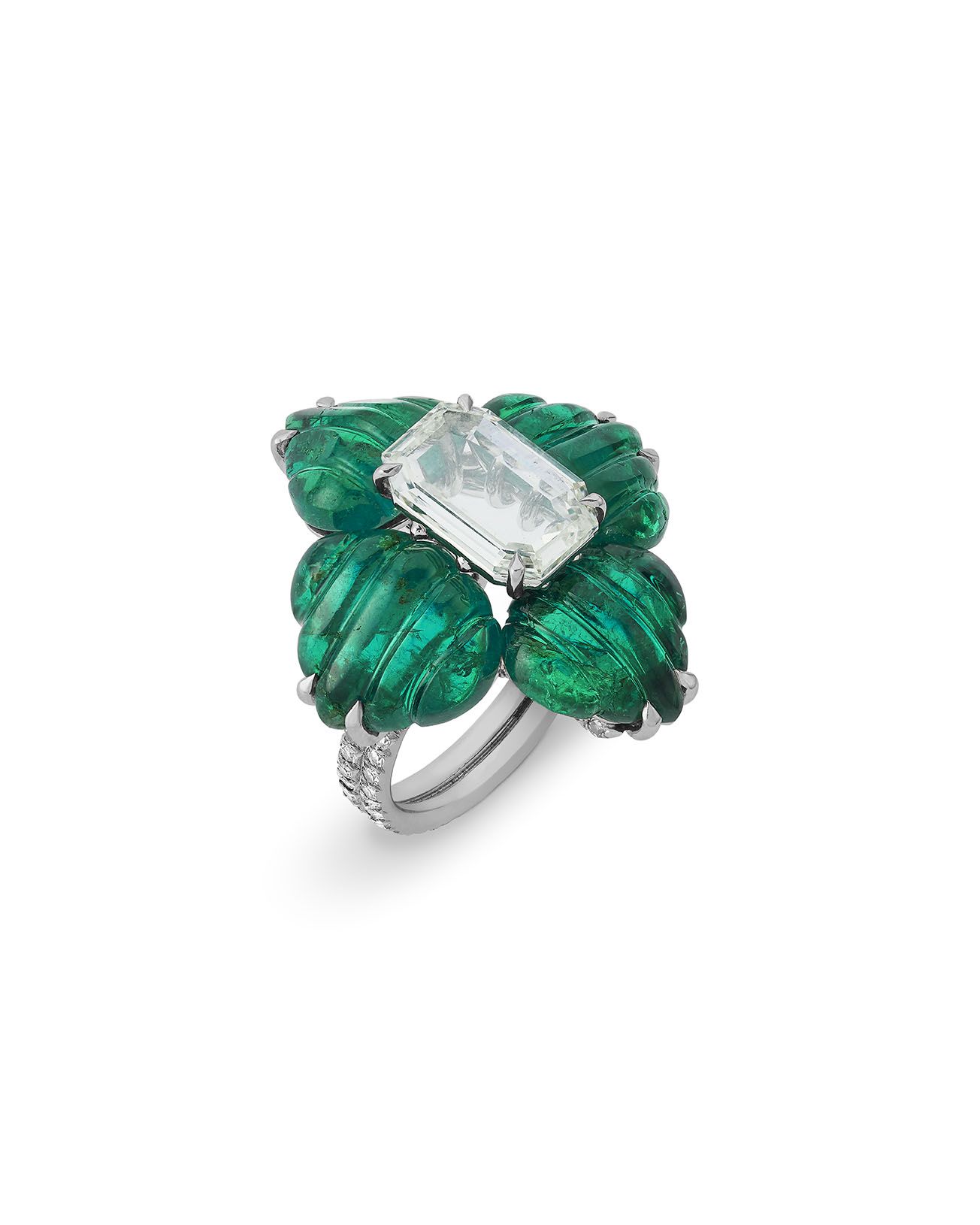 Top: Ocatagonal Spinel ring
Bottom: Emerald Petal ring
Having studied Islamic and Indian Art History at SOAS – and later gemmology at the Gemological Institute of America (GIA) – Krishna admits to his "predilection" for Islamic chevron motifs and "fascination" with wave patterns and negative spaces, elements that figure prominently in the Chevron Bombé ring, Cartouche earrings, and flourishes across some of his yet-to-be-revealed works. "It's hard not to be fascinated with these patterns when you are privy to ancient works featuring chevrons." Case in point, a Mughal 17th century back scratcher with chevron pattern rendered in green and white enamel. He brings a very contemporary spin even to architectural elements: The baoli step wells – with steps descending into the well and forming a maze – have been reimagined in an Octagonal Spinel Ring. Very few Indian jewellers these days meditate on design the way Krishna does. He honours the storied past and historic gems with an artistic sensibility that elevate the soul.