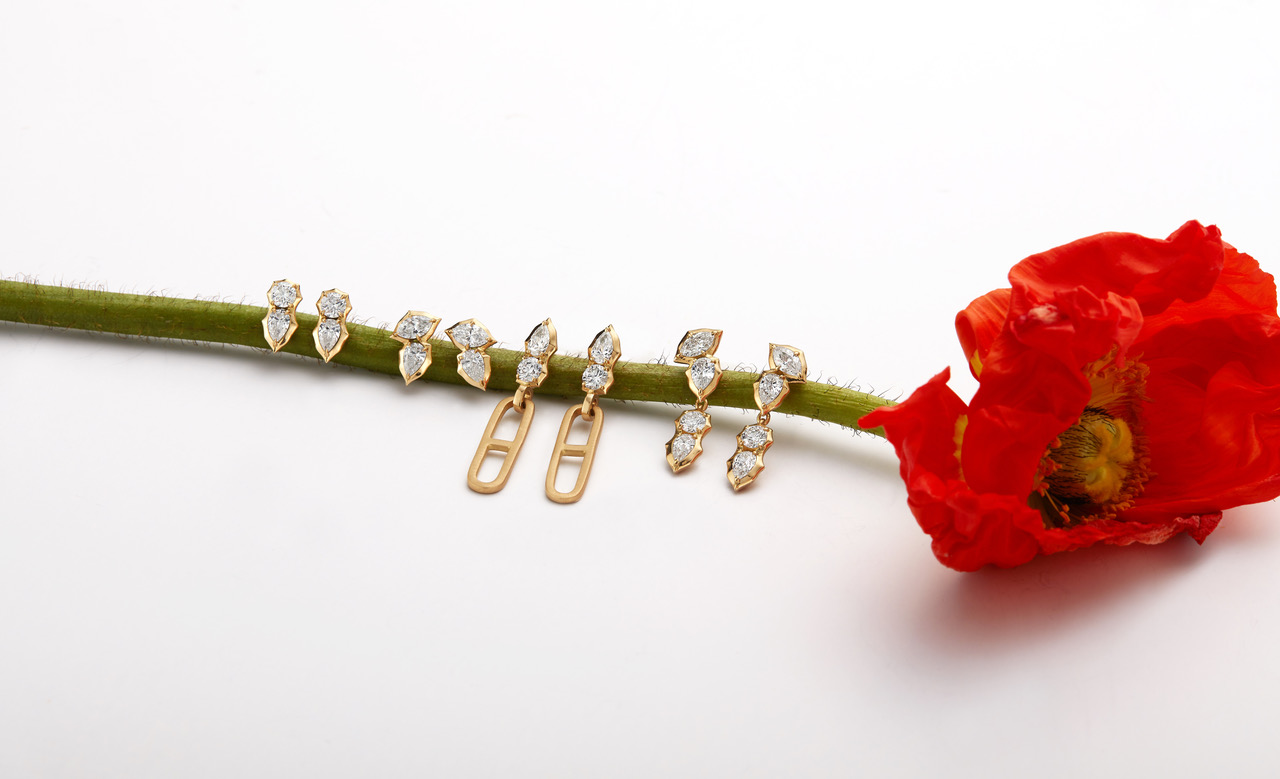 New York City native and jewellery designer Jade Trau named her latest collection "Poppy" after her grandfather, which was a nickname she used to call him. "Poppy is the reason I am doing what I am doing. He taught me to be a person of integrity and honesty, and told me many times that in this business, you are only as good as your word," shares Jade. "We were extremely close. We worked across the desk from one another for a decade before he started to slow down professionally, but of course he was in his 90's by then."
In 2020, Jade was inspired to work on a collection that was floral inspired. When the city and the rest of the country was in lockdown mode, she would go on walks in her neighbourhood. "Over that time, I started to have favourite trees. I'm pretty sure that's what got me thinking about flowers and how they could have a place in my own personal collection," she recalls. Besides, 2021 would have been her grandfather's centennial birthday. "It's pretty unusual for me to name a collection I haven't designed yet, but that was how it went."
Jade's grandfather was diamantaire, who had a diamond cutting factory in New York City. "His focal point was always on how well the diamond was cut so I was trained on the tiny nuances on what makes one diamond 'sparkle' more than the other from day one of my career. It was something that took me a decade to really learn."
So, she designed a collection and geared up for a summer launch, last year. "But something didn't feel right no matter how many times I tried to fix it." After weeks of sleepless nights, Jade scrapped it all. "It's the first time in my career that I've had to do that. It was a little gut wrenching." She decided to start over again.
Jade pored over books on poppy flowers and her fascination grew. "I love how irregular they are. No two are the same. It reminded me of diamonds and how we always talk about the unique characteristics of each one. And most of all, I love their name," she says.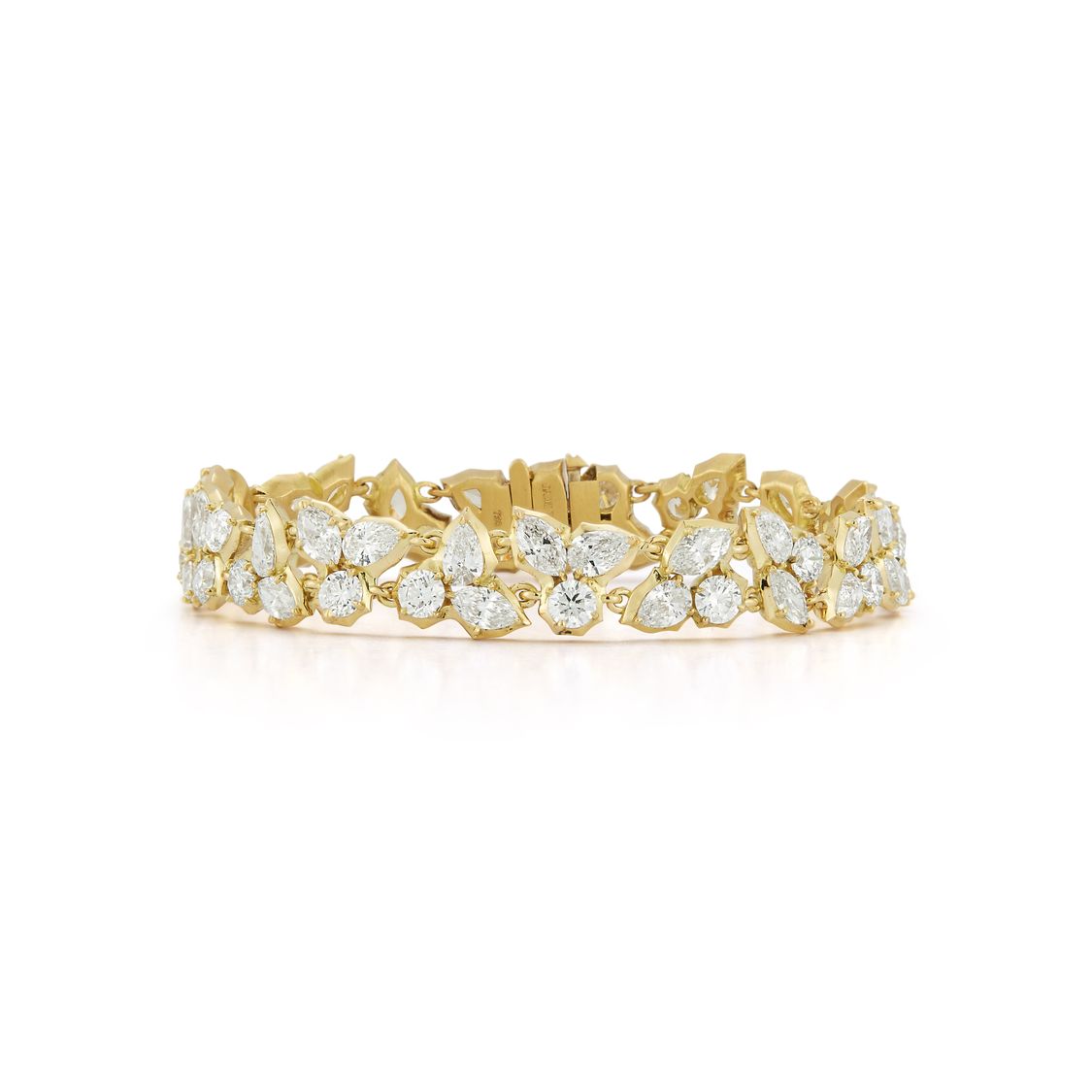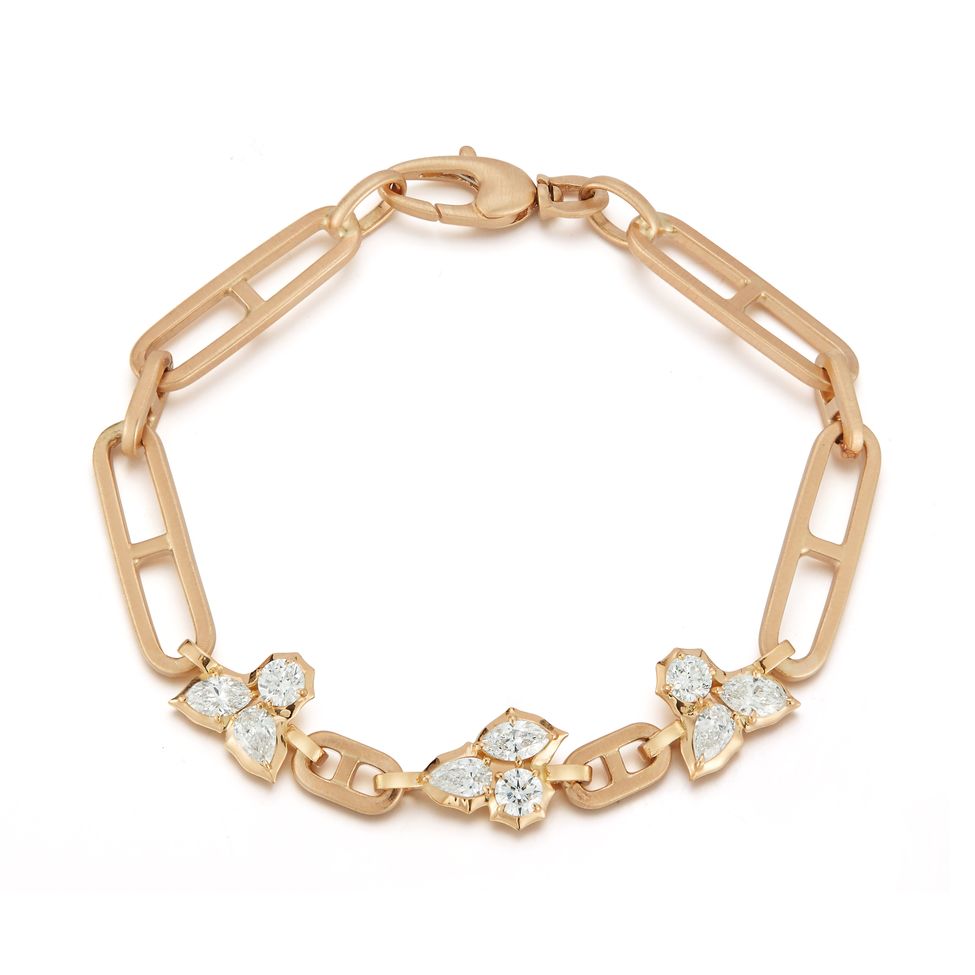 Then came the designs for the Poppy collection. She envisioned "four unique clusters" to create a collection of floral-inspired, diamond-focused designs that highlight the signature aesthetic of reinterpreted classics. "An ode to vintage, but totally modern with a dash of sex appeal," adds Trau.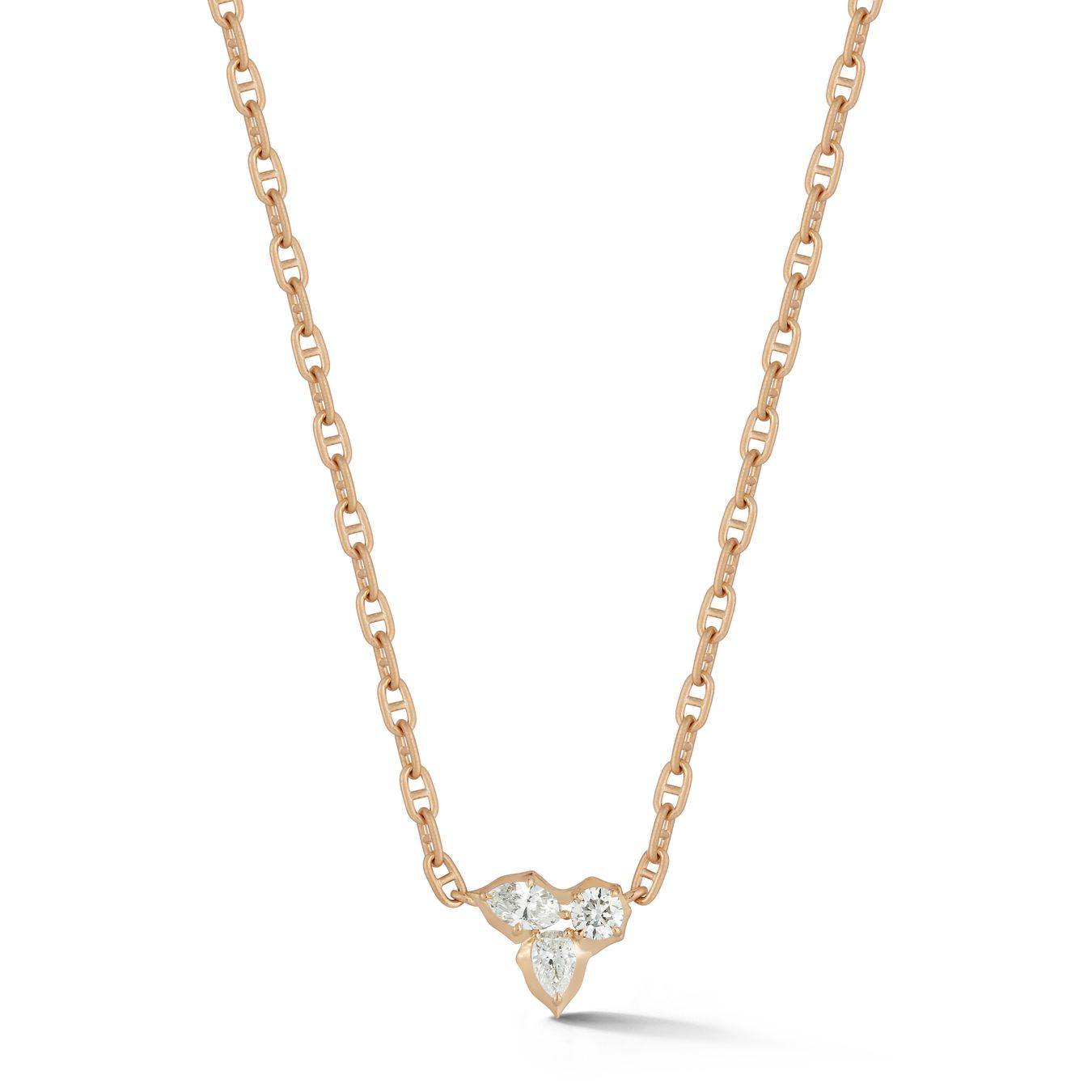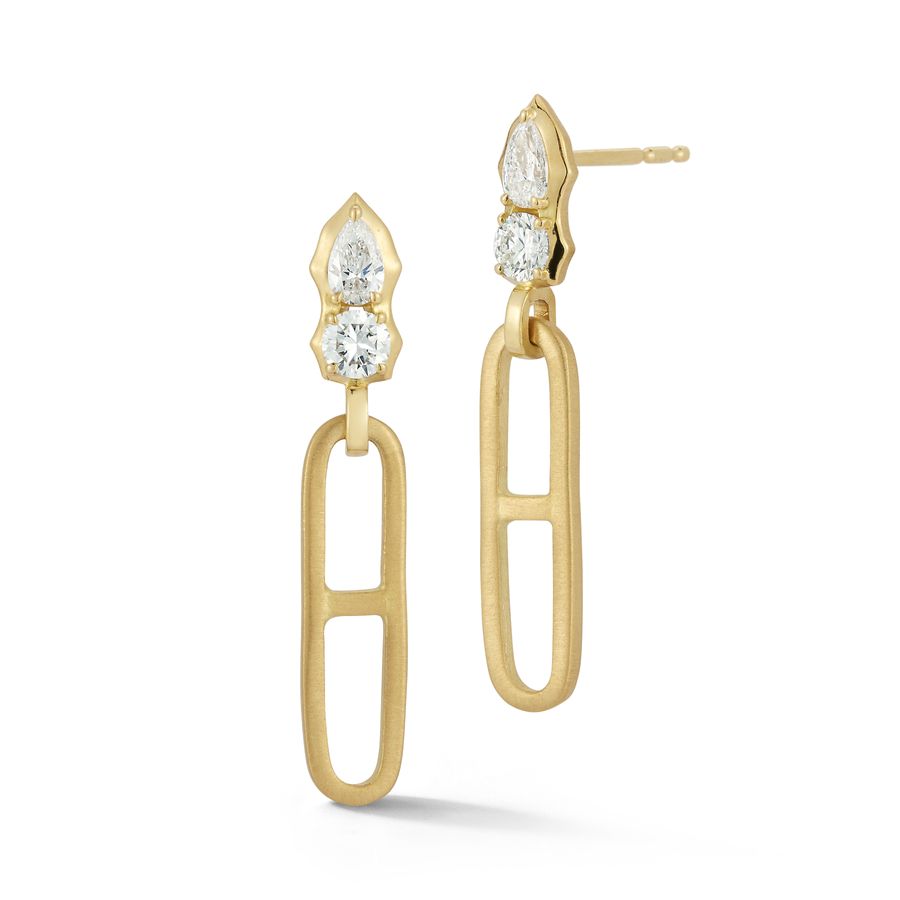 The Poppy collection – featuring open band rings, eternity bands, bracelets, key charms, hoops, chain drops, studs, and ear cuffs – is realised in organic, floral assortments with pear, round, and marquis shaped diamonds. Made in yellow gold, the designer also has a version in a combination of platinum and yellow gold. "We will be making the pieces available in other colours by special order. For now, it's just in a yellow and yellow-platinum capsule."

For more information, click here