Daniela Villegas talks about her new insect-inspired coffee table and a love of books.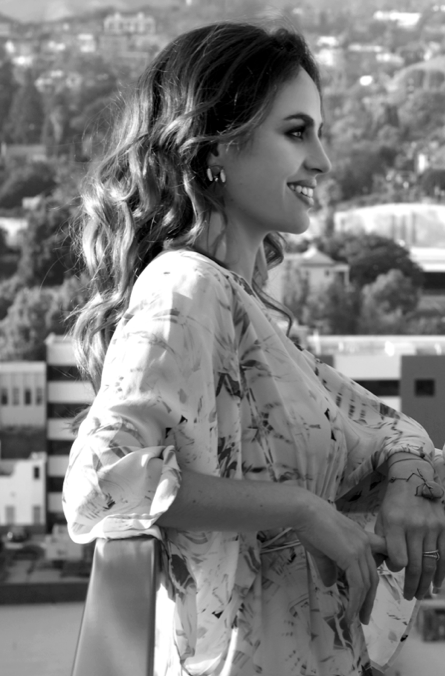 Daniela Villegas
If you follow Los Angeles-based Mexican jeweller Daniela Villegas on Instagram, you may have spied that big cricket in her living room. A fairly recent addition to her space, it is a wicker coffee table by Mexican artist Mario Lopez Torres, who is known for his sculptures and metal-accented objects and furniture. "He is an incredible artist whose work is inspired by nature and animals," she says. "We are from the same country and I grew up admiring his work."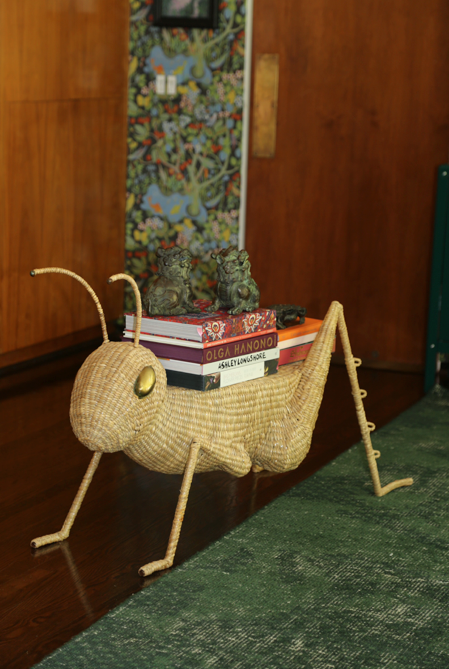 Grasshopper table by Mario Lopez Torres
She came across this particular table while surfing the net and it reflected her style and personality. "I've always been a fan of his work. Torres has been working and developing techniques to create his fabulous world." The cricket table is constructed with an iron frame, hand wrapped with wicker. "It is playful and fun – and I love the raffia; it is material that connects me to Mother Earth. I also love how whimsical it is," she exclaims. It is easy to see why Villegas loves his designs — there is a shared love of the animal kingdom: Her whimsical jewellery draws on all sorts of creatures – insects, chameleons, cranes, and marine life.
"I've been coveting this piece for a while now. I moved to a new house, so it was the perfect excuse to make this happen. It is a happy piece and a conversation starter for sure!"
The insect table now houses incense holders – a pair of antique dragons, symbolic of good luck, and a crab – along with a stack of covetable books. "I have, on the table, a mix of books about flowers, art, and interior design."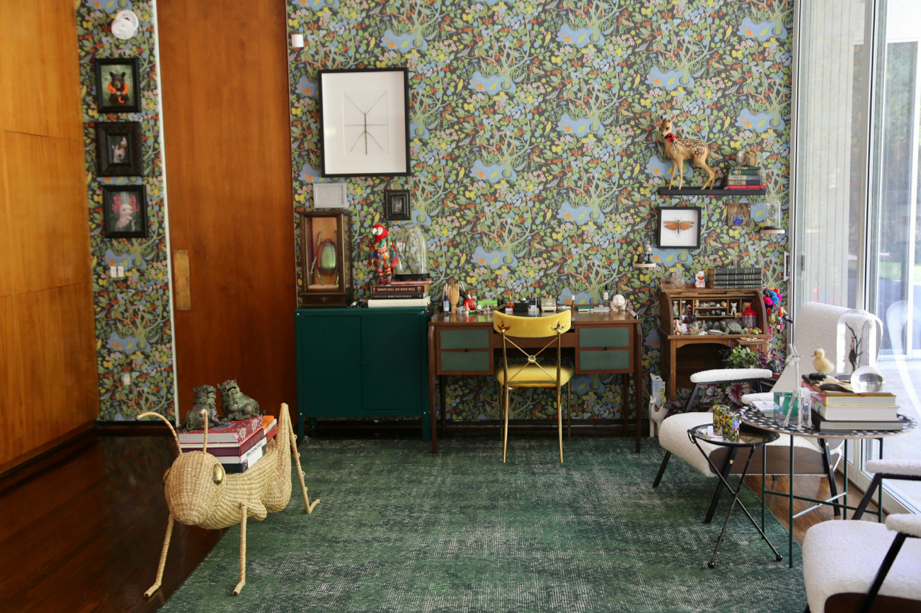 Tell us about your love of books.
I love books! They are a big source of inspiration in my work. They make me feel curious; I feel the need to know more about what's in my surroundings. Also, there's a lot of knowledge 'stored' on paper, besides enriching and elevating the reader.
Do you have any favourites?
I don't have a particular favourite because they are so many fabulous coffee table books. Personally, it is 'the more the merrier' for me. That said, there are some books that I cherish: Helmut Newton (Taschen), Gods in Prints (Simon & Schuster), Taffin (Rizzoli), Biophilia by Christopher Marley, The Book of Beetles (Ivy Press), The Book of Flowers (Taschen), and Bas Meeuws: Flowers Pieces (Lannoo Publishers).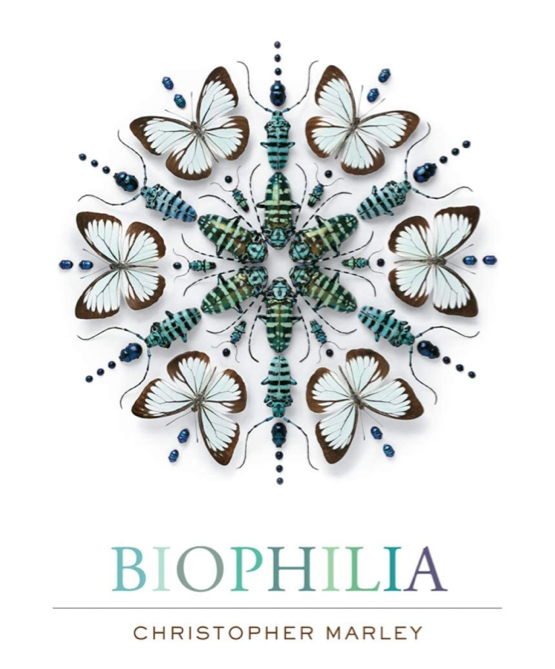 Biophilia by Christopher Marley
What do you do when you first get a book?
Every time I receive a book, I browse it fast to absorb the images and colours in it. After a quick browse, I then like to take my time to read, take in all the details, and enjoy each page unhurriedly. The beauty of coffee table books is that you always 'see' them through different eyes; there are always new details to discover.
Which other décor pieces by Torres caught your eye?
I love the giraffe bar, the chandelier with lots of monkeys and the crocodile. There are so many good things to covet, but the cricket table, definitely, is my favourite!