Jewellery is more than just beautiful embellishment – it is also one of the best investments one can make.
If there's anything we've learned from history, it's that jewellery – as an investment – has proven to be a reliable asset.
At once decorative and symbolic, jewellery has the ability to survive and prove its worth, whether through major shifts in civilisation, wars, and even natural disasters. History has shown, through the time of Egyptian dynasties to the heyday of Russian Tsars, that its demand and value only continues to rise.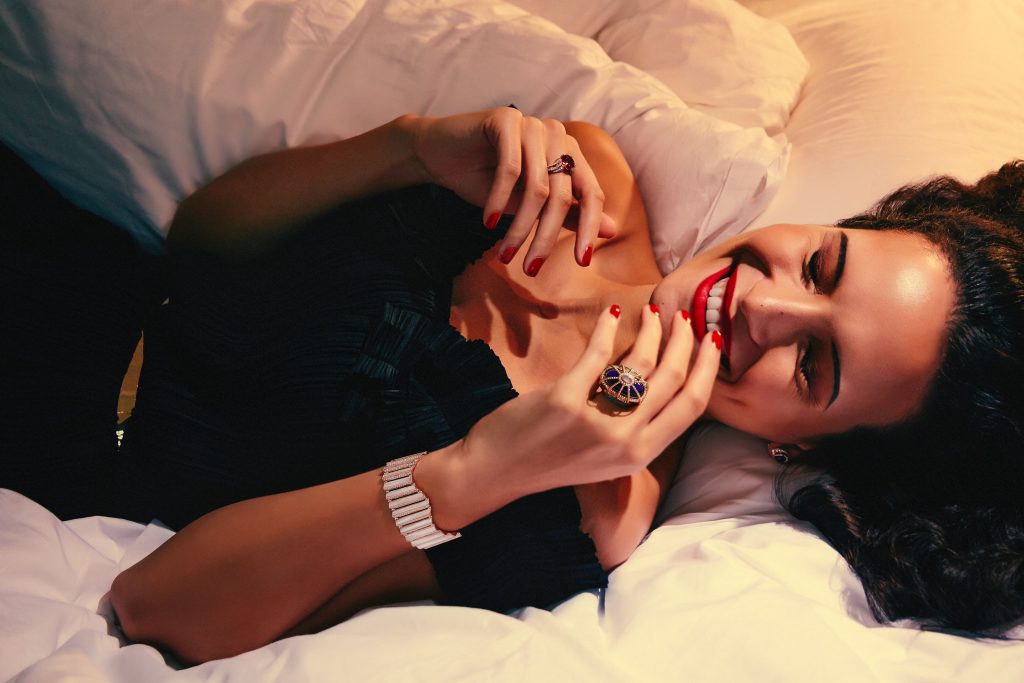 Simone Jewels Bombshell Collection 
To put things in perspective, lets look at the story of Hedy Lamarr. Primarily known as a Hollywood star, Lamarr is also credited as an individual who developed the technology that Wi-Fi and Bluetooth is built upon.
Unhappy with her first marriage to Fritz Mandl, a wealthy Austrian munitions manufacturer who sold arms to the Nazis, Lamarr took matters into her own hands and left him. With nothing but jewellery sewn into her coat, she fled on a bicycle and later used the precious gems to pay for her survival, including her successful journey to Hollywood.
With the value attached to jewellery made of gold, diamonds, and other gemstones, the hardy nature of these materials allows them to last a lifetime, later becoming heirlooms that can be passed down from generation to generation. And during difficult times like wars or pandemics, people look to jewellery as a safe haven worth turning to, causing an increase in its demand.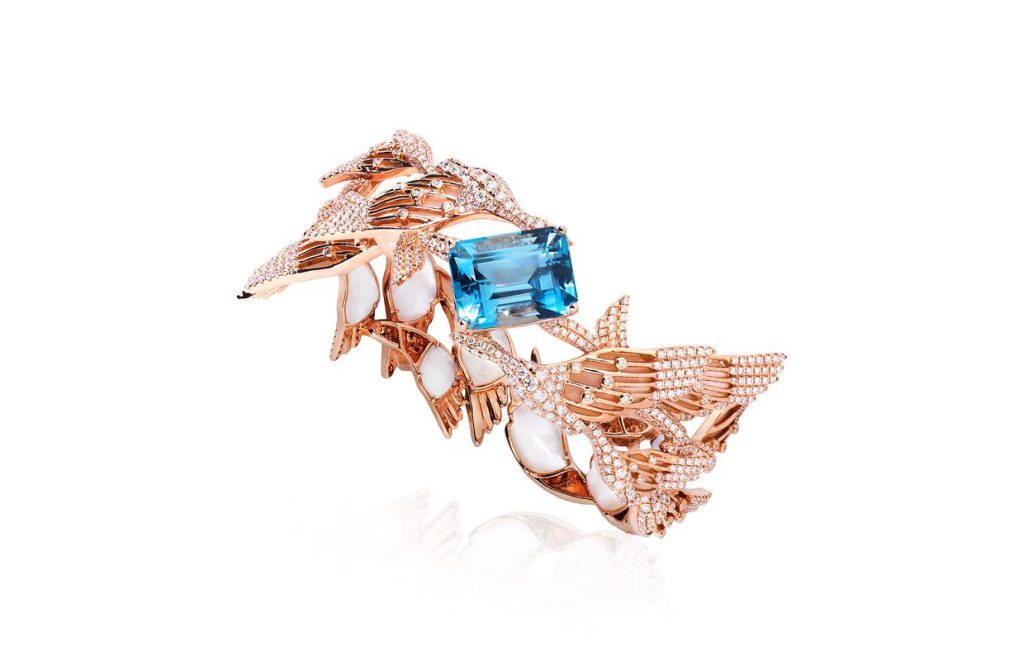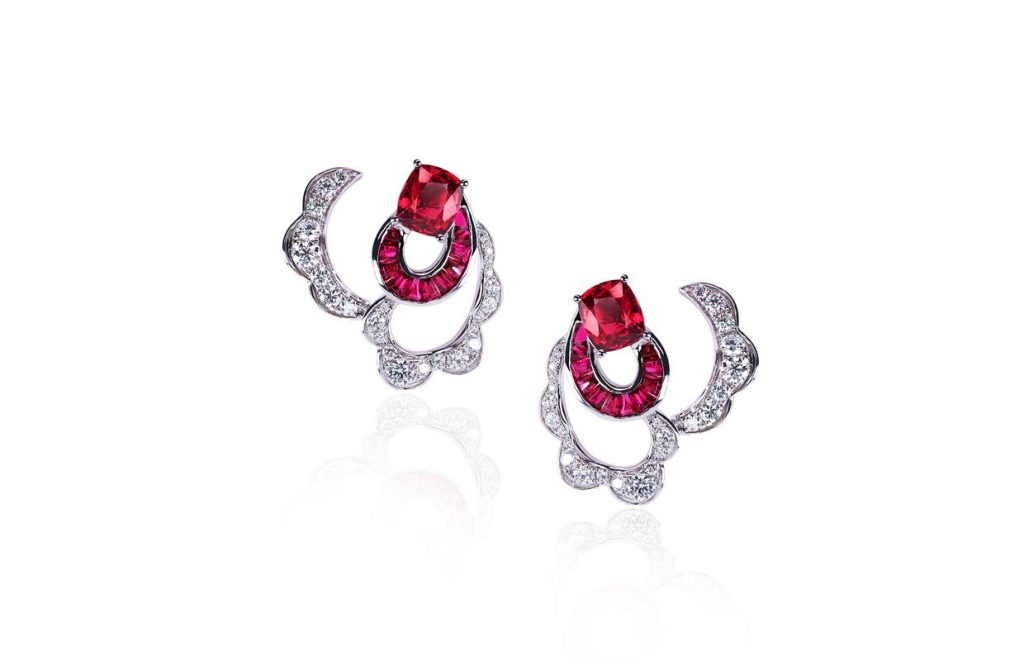 Top: Paradiso Bangle with Certified Santa Maria Aquamarine, Diamonds, Mother-of-pearl
Bottom: Cardinal In Love Earrings with Certified Red Spinels, Diamonds
Surprisingly, other benefits to jewellery as investment would lie in its most common features. Since they are typically small and portable, storing it is not difficult. Secondly, the raw materials needed to create them are naturally produced, making them limited and rare. Finally, the sentimental and historical attachment allows them to transcend time and trends. Case in point, the Reverso Necklace from Simone Jewels was successfully auctioned off by Sotheby's Asia for a value more than 2 folds of its reserve price.
In order for people to make the right decision when investing in jewellery, they have to be informed. For those looking to embark on this journey, an abundance of information is now available online, as well as through experts who have dedicated their lives to understanding jewellery and its many facets.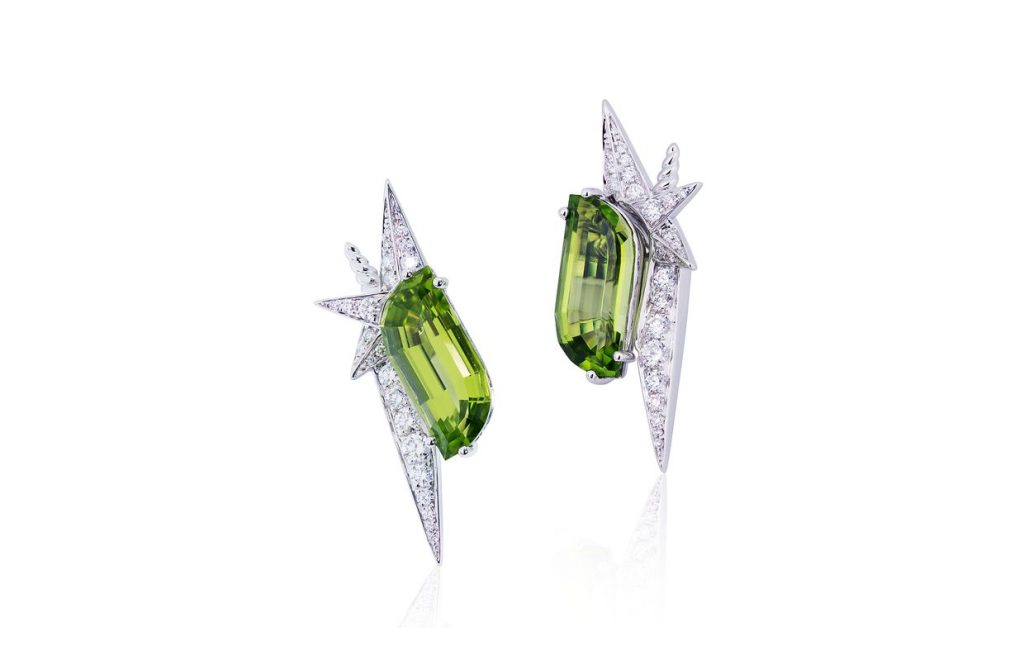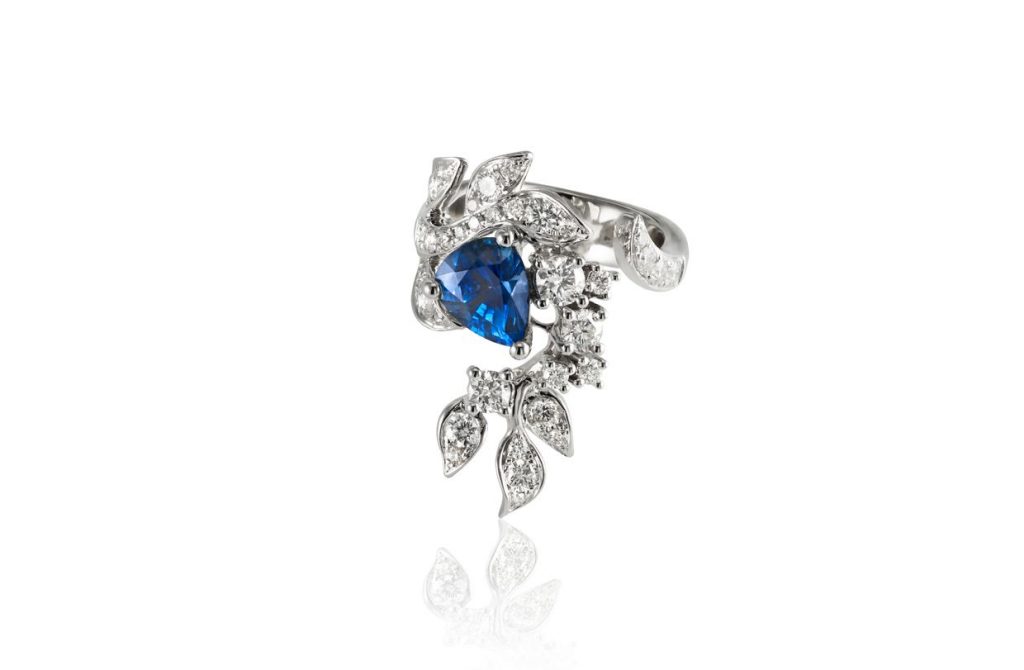 Top: A Star Is Born Earrings with Certified Novelty Cut Peridot, Diamonds
Bottom: Georgian Classics Ring with Certified Blue Sapphire, Diamonds

Meanwhile, jewellers and those deeply rooted in the industry must evolve when interacting with their customers. They have to adapt, invest, and adopt a forward-thinking mindset to ensure they stay relevant and trustworthy.
For more information on the dazzling world of jewellery and gemstones, join the Simone Jewels Masterclass. Click here for more information and to sign up for the complimentary Masterclass.

About Simone Ng
Simone Ng is the founder and creative director of Simone Jewels. An award-winning jewellery designer and certified gemmologist, she has been named one of Singapore's Top 10 Jewellery Designers for six consecutive years. She received the "Luxury Jewellery Brand" award in 2016, and in 2019, she received the Women Entrepreneur Awards, recognising and celebrating successful and promising businesswomen in Singapore and Asia.
Simone's designs are inspired by history, architecture, culture, and stories, encapsulated by her brand ethos: Yesterday's Tale, Today's Creation, Tomorrow's Inspiration. Every piece is an heirloom treasure of timeless essence, transformable and transformative. Entrepreneurship and jewellery runs in her bloodline and nothing excites her more than her passion for jewellery and life.
In 2019, Simone launched Jouer by Simone, the younger sister e-commerce brand which features customisable, everyday fine jewellery for the digital generation.