Going on holiday? You'll need dresses, beachwear, and accessories – and jewellery, of course, because you've got to travel in style! Here are two fine jewellery collections to consider – one inspired by travel cases and handbags and another inspired by paper boats. 
Zeemou Zeng – Art of Travel
Zeemou Zeng first launched his Art of Travel collection at the China International Consumer Products Expo in the Hainan province city of Haikou in May last year. He created the Art of Travel collection during the first lockdown as part of his second collaboration with Fuli Gemstones. "It was a very difficult time not just for me, but also for everyone who lost their freedom and loved ones. Being stuck at home for months and dreaming of a much-needed holiday, I had the idea to recall my travel experiences and memories and create a fine jewellery collection that motivates us to pursue our dreams, to inspire freedom, and evoke happiness," adds the London-based jeweller.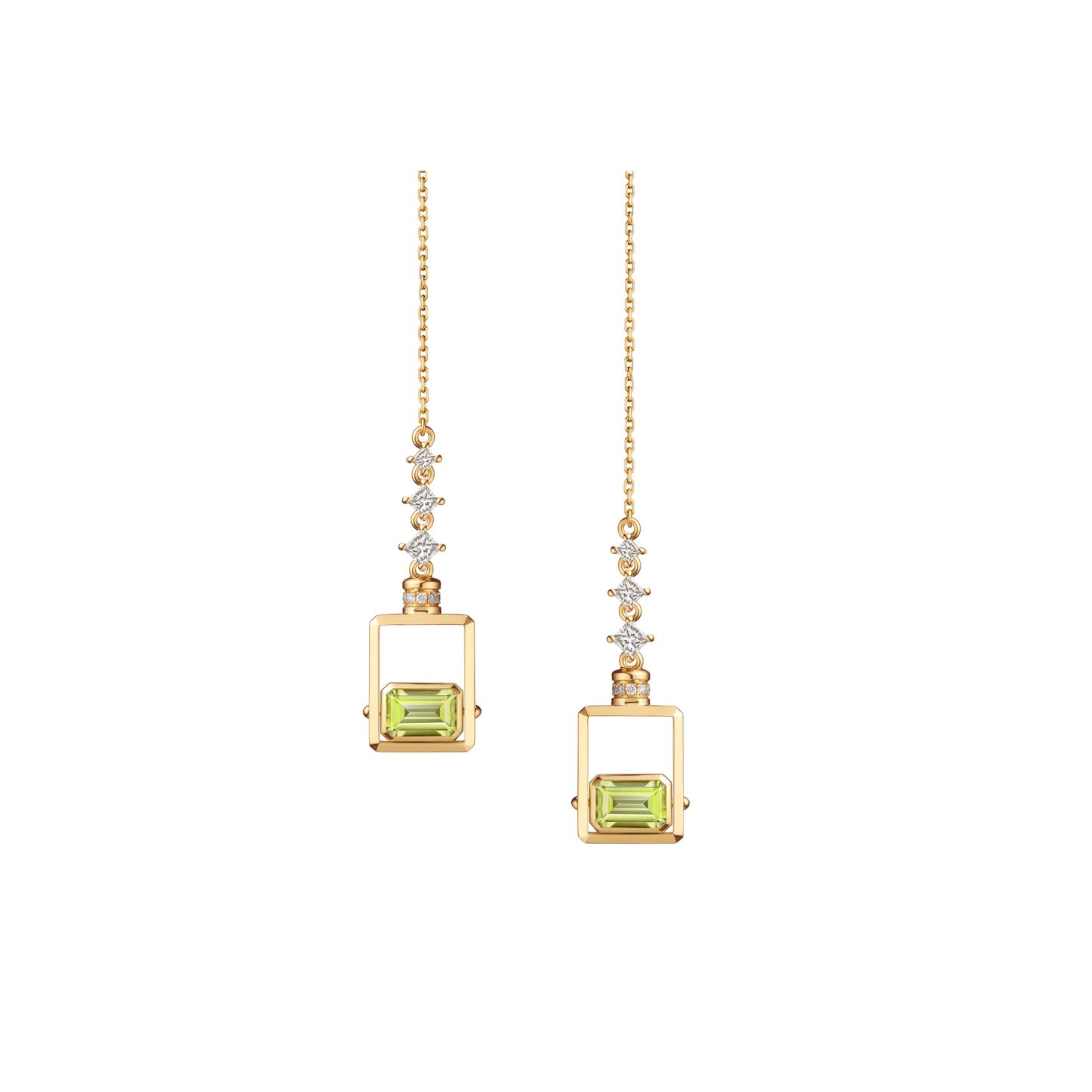 Perfume bottle chain earrings
Handbag, travel cases, perfume, and watches are some travel essentials that have been referenced in Zeng's designs. "I imagined a watch that 'forgot' the time, a suitcase and handbag filled with gemstones, a bottle of gemstone perfume; I wonder about a perfect dream holiday in my mind, full of surprises, magic, and romance. I want every single piece to put the wearer in a travel mood – full of excitement, curious about the world, and beguiled by beauty," he says.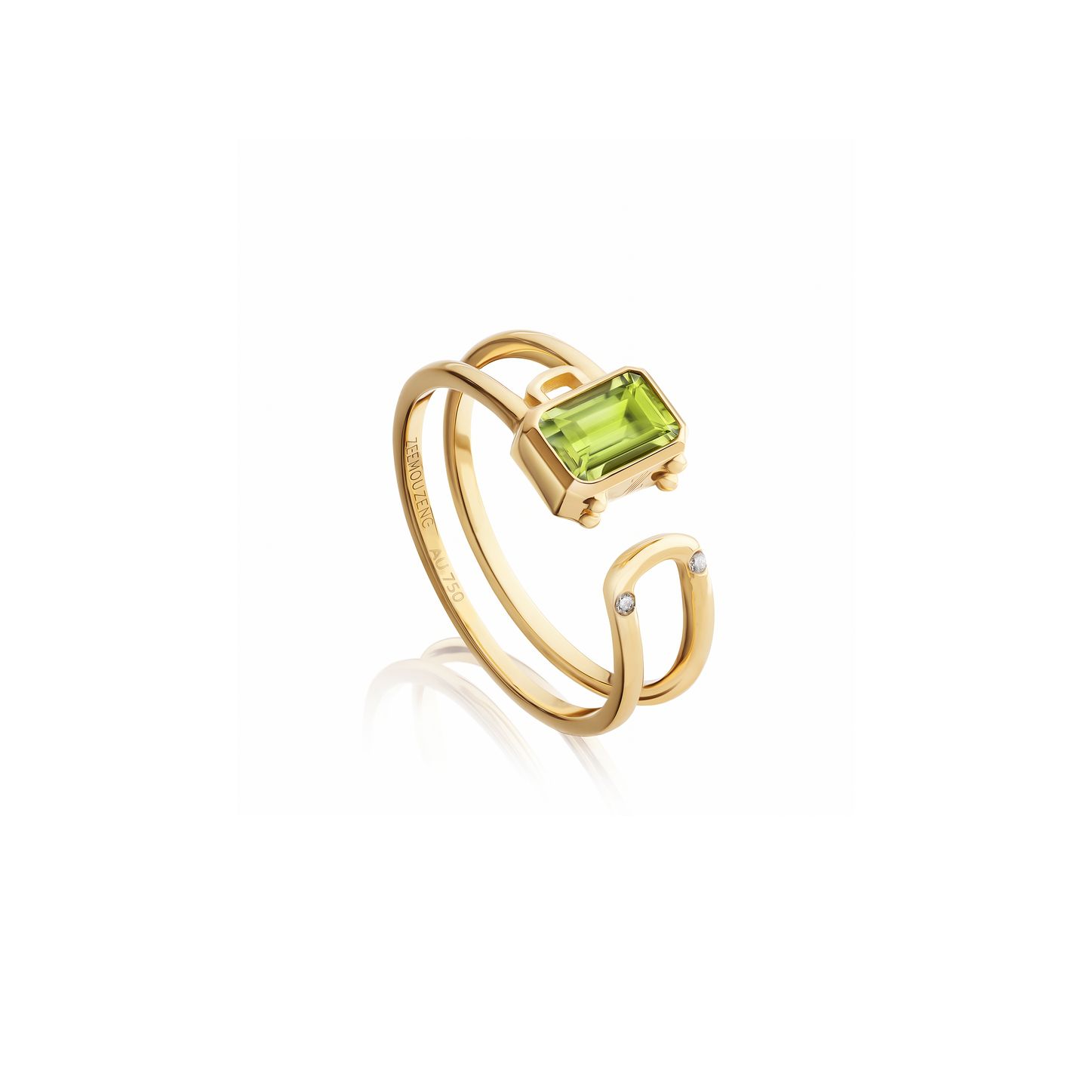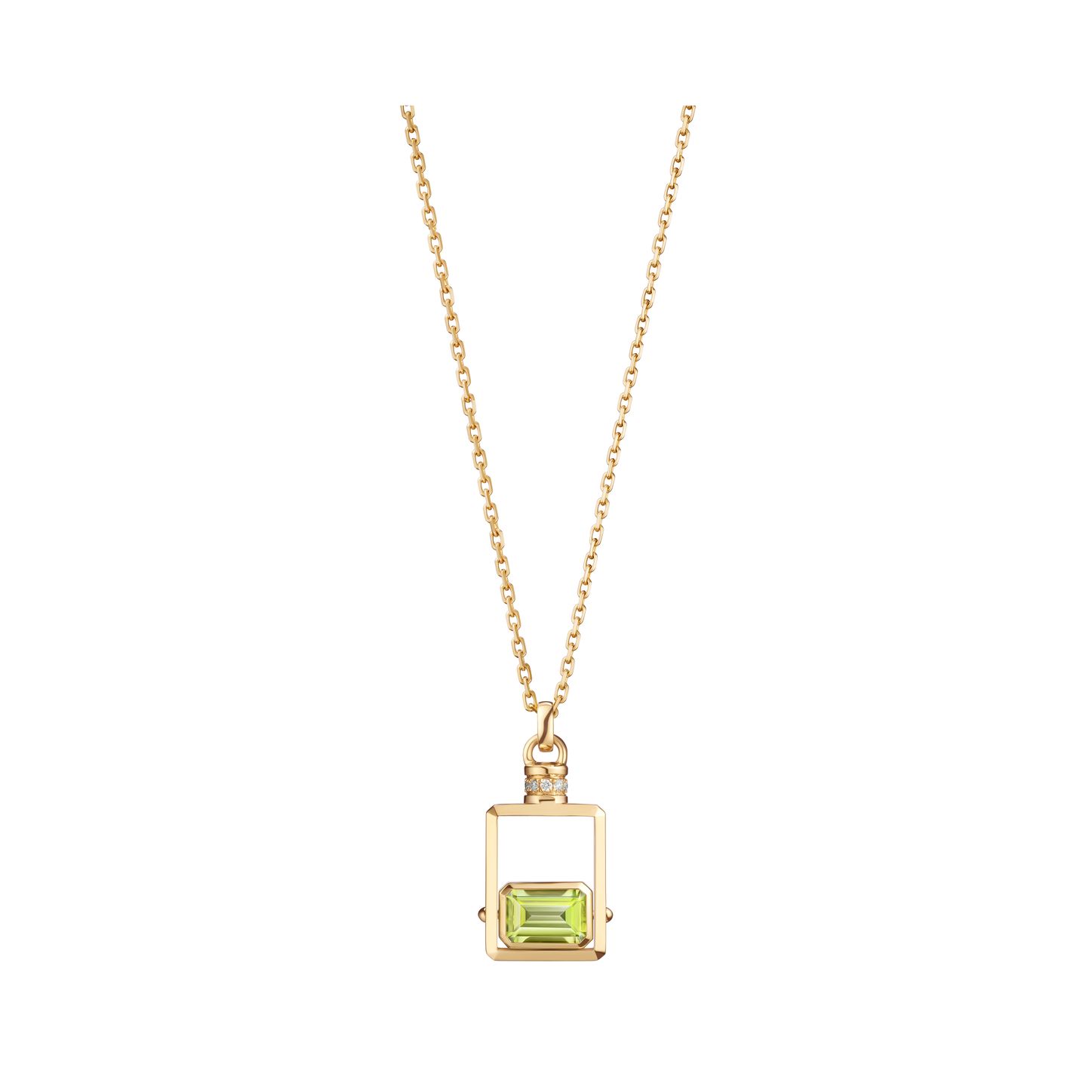 Top: Travel case ring
Bottom: Perfume bottle pendant
The line includes two pairs of earrings, two pendant necklaces, and a ring – all made in 18k gold, featuring diamonds and octagon-cut peridots from Fuli Gemstones. "Peridot is one of my most favourite gemstones. I love its incredible lime-green hue, and green symbolises hope and rebirth. I chose the octagon-cut because it is one of my favourite cuts and works best for the designs. Considering the commercial appeal, I have used the same cut and the same size stone in all three designs," he explains. In the collection, each piece incorporates a unique movement mechanism; the centre stone slides from left to right in the handbag pieces, and slides up and down in the perfume bottle pieces. "To achieve the special design mechanism and ensure the smooth movement, I required precise design and needed exquisite craftsmanship." The Art of Travel pieces are handmade by a brother-sister duo-run studio in Shenzhen.
The adorable travel case, bag, and miniature perfume bottle can be customised featuring diamonds, emeralds, sapphires, and rubies. "All these gems can be worked into the design to introduce different colour combinations and price range," adds Zeng. "For now, I will retain the exclusivity by using Fuli Gemstones; I think the peridot works very well for the collection."
For more information, click here

La Marquise Fine Jewellery – Paper Boat
The Paper Boat is the latest collection by La Marquise Fine Jewellery from the United Arab Emirates. The motifs for this Spring-ready line takes its inspiration from paper boats. It signifies the personal journey through the ups and downs in life similar to a boat sailing through calm and rough waters. La Marquise's playful approach to celebrating the 'Journey of Life' manages to capture the spirit of adventure and spark a longing for exploration.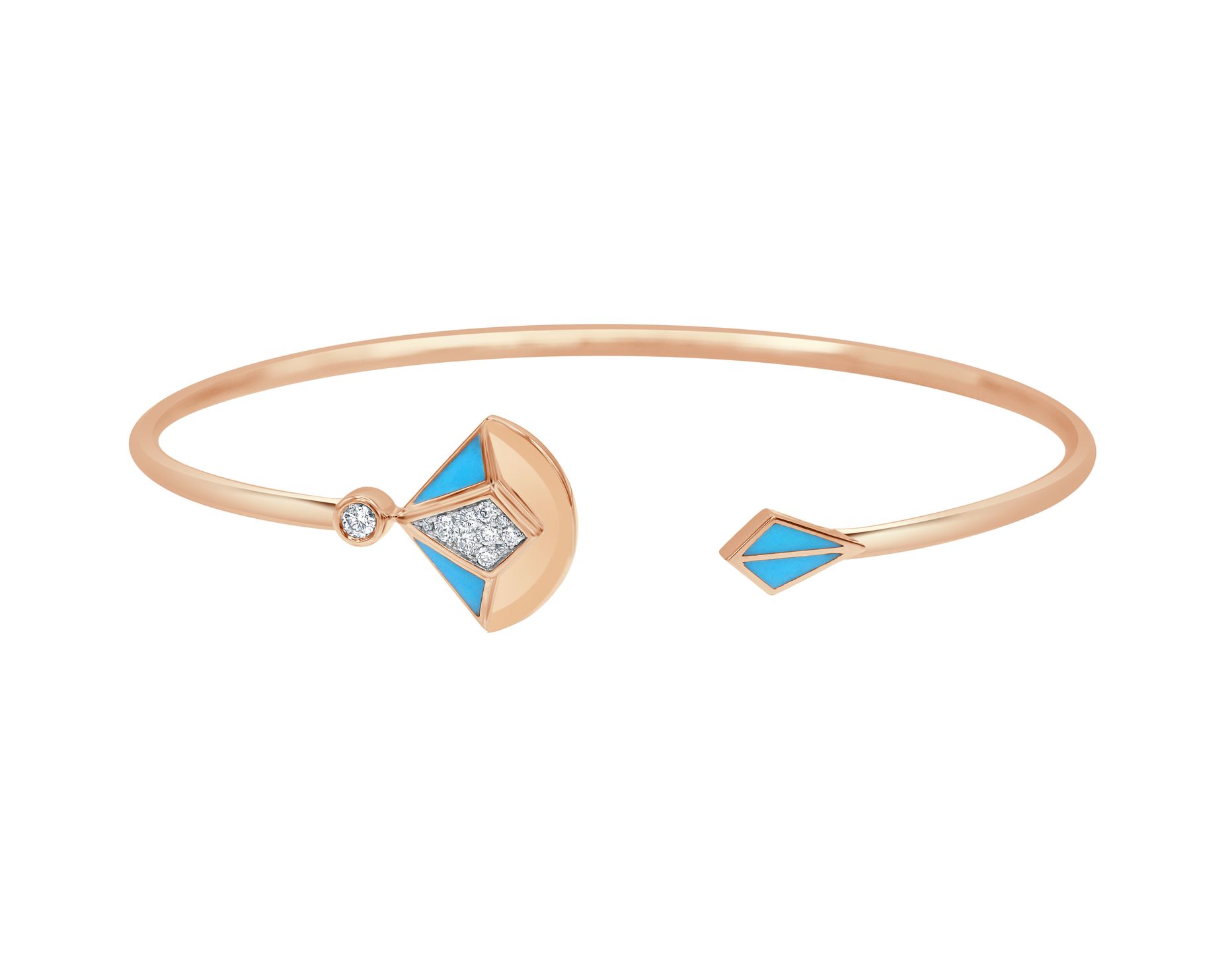 "Making paper boats was one of the little joys we had as children, especially when it rained and the nearby rivers overflowed with water. We would use coloured art paper to make our boats. To enable us to distinguish our boats, we would use different colours. We would race down the hill and along the river to see which boat won. It's truly a beautiful memory," says Nishith Shah, the brand's CEO. He reminisces his childhood in Thrissur, a small town in Kerala, India. "It is filled with greenery and ancient temples," he adds. These fond memories inspired him to design a wearable collection, using a technique that he believes could stand the test of time.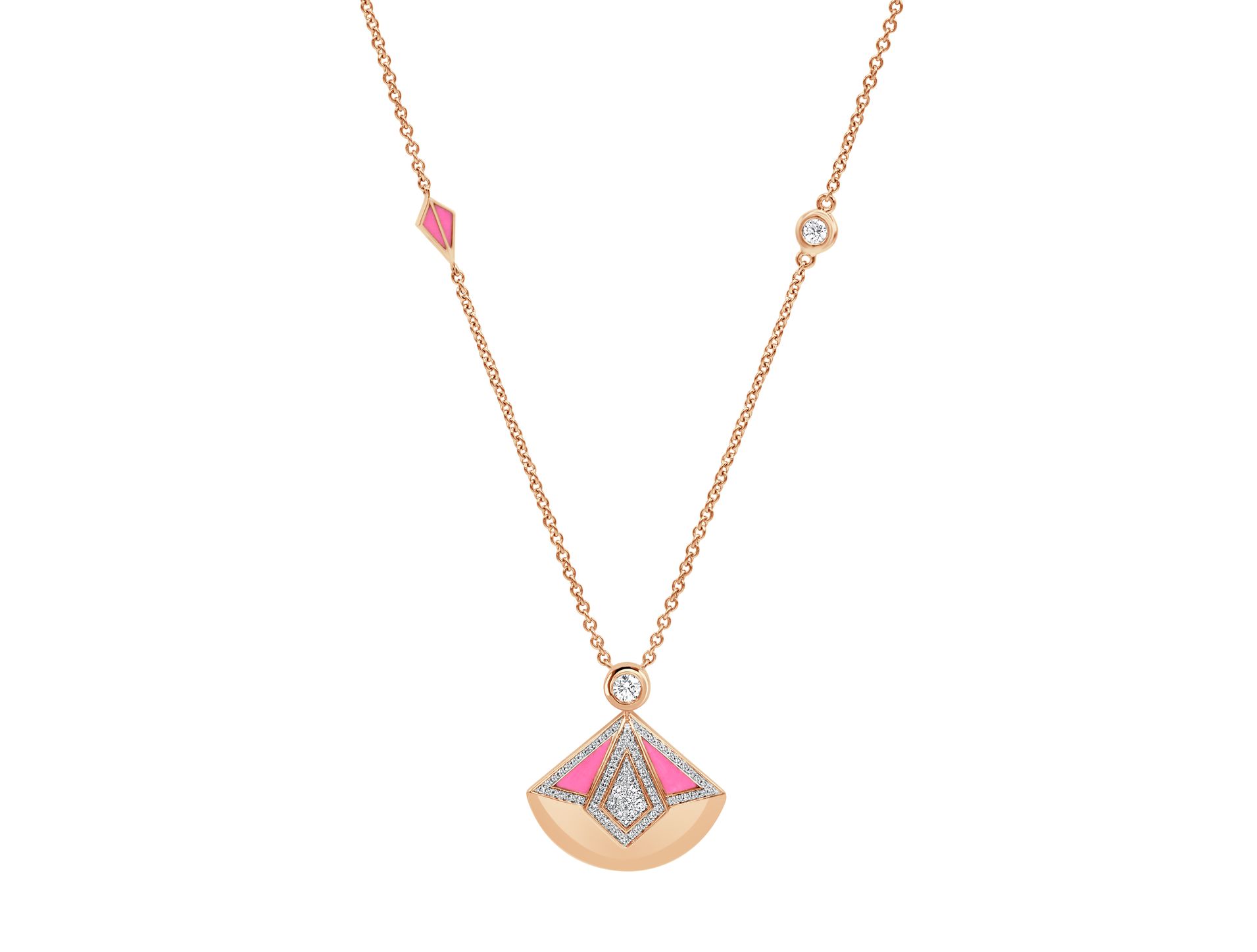 The ceramic enamel collection features three different motif sizes: Small, medium and large, and includes pendants, chokers, long necklaces, earrings, rings, bracelets, and bangles made in 18k gold. Ethically sourced white diamonds are used to accent the ceramic-enamel designs. All the pieces are available in four colours – jade green, carnation pink, capri blue, and raspberry red.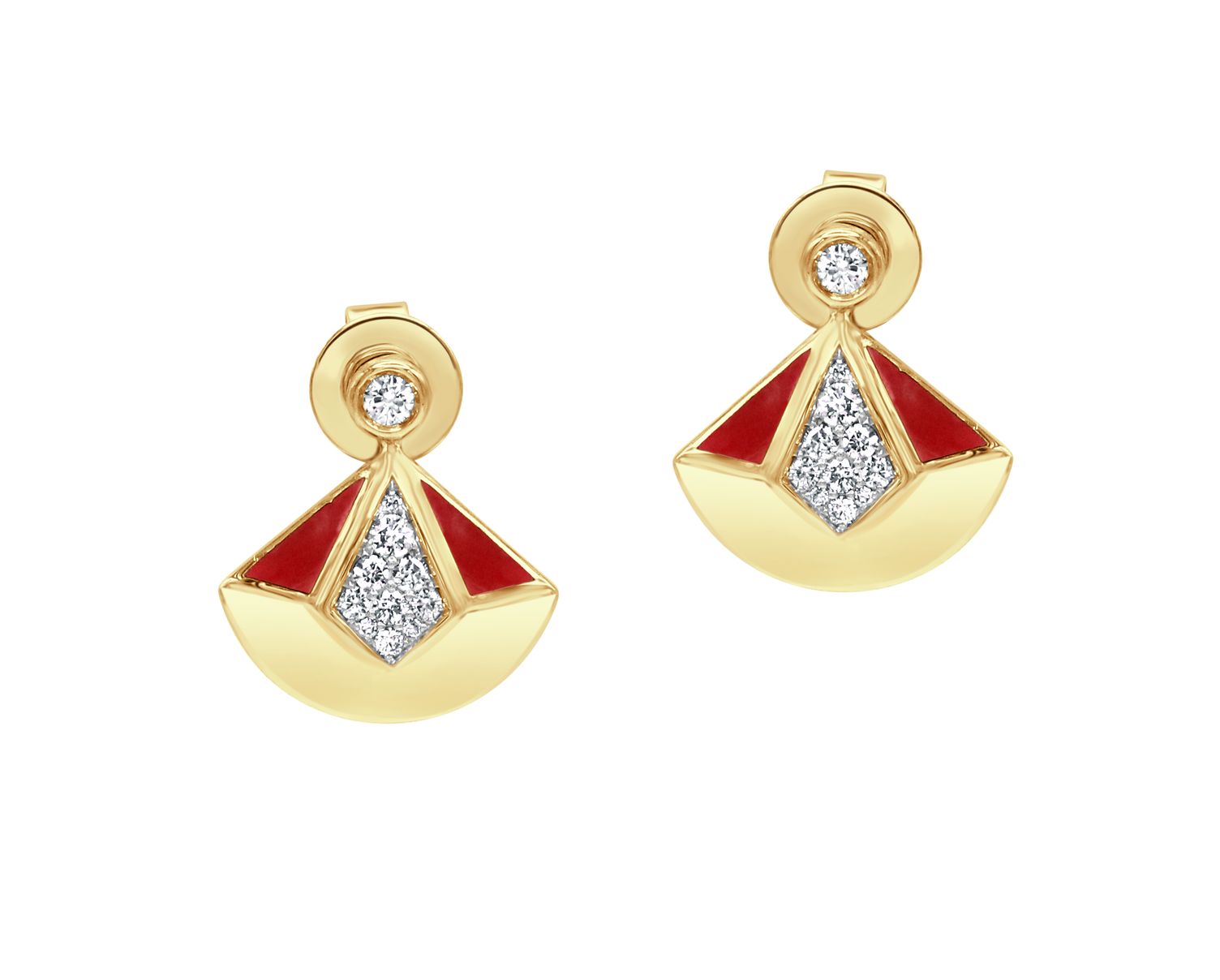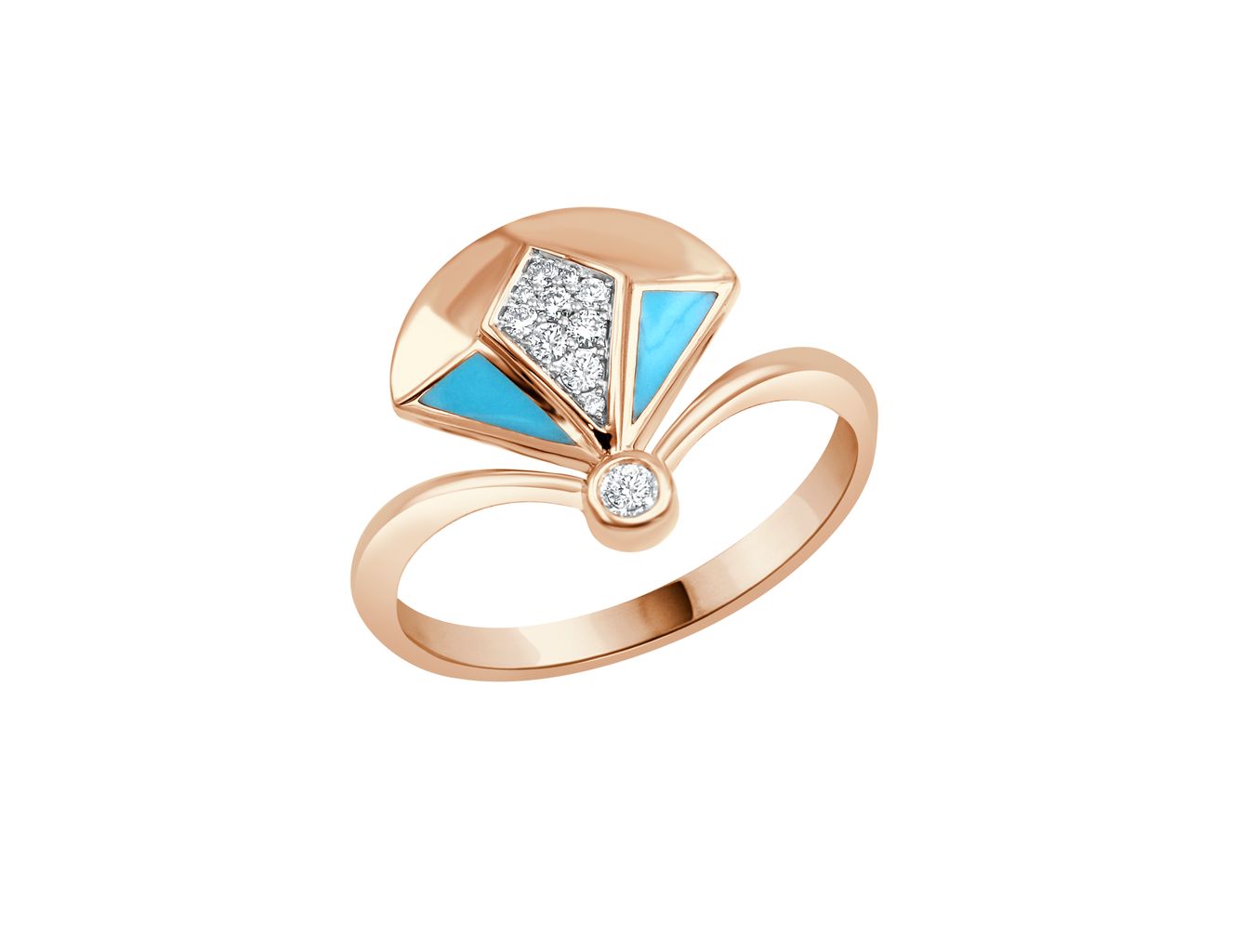 Elaborating on the technique, Nishith points out that the "very sensitive machine" was brought in from Austria. "It has a very small nozzle that is used to fill in the areas where the enamel is meant to feature. The piece is then treated with a special UV light and high temperature to create a hardened stone-like ceramic enamel. Think ceramic pottery, moulded and then hardened. This technique is completely different from the regular enamel and has truly astounding options in colours and finishes," he explains.
For more information, click here