Learn to appreciate your jewellery by making it part of your day, says Hong Kong's RichandRare Jewellery
"As a girl who loved to dress up, I had many ideas about pairing colourful and fashionable jewellery with what I wore. I understood how they added value to my clothes and make me look different and outstanding," says Elsa Zhao. This was the foundation of Elsa's philosophy of understanding and appreciating jewellery by incorporating it into one's life.
At the Hong Kong University of Science and Technology, Elsa pursued a degree in Environmental Engineering and Civil Engineering, but she never strayed far from her childhood fascination.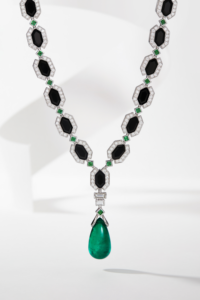 A Growing Collection
Elsa launched RichandRare in 2014, and with it her first collection, Magic Puzzle, which centred on fitting different pieces of a puzzle together. "Everyone is a piece of a puzzle," she says; "we all look out for someone who fits perfectly. That piece can be a friend, a partner or a family member." One can also view the collection, she suggests, as piecing various fragments of a memory to grasp a full picture of one's life experiences.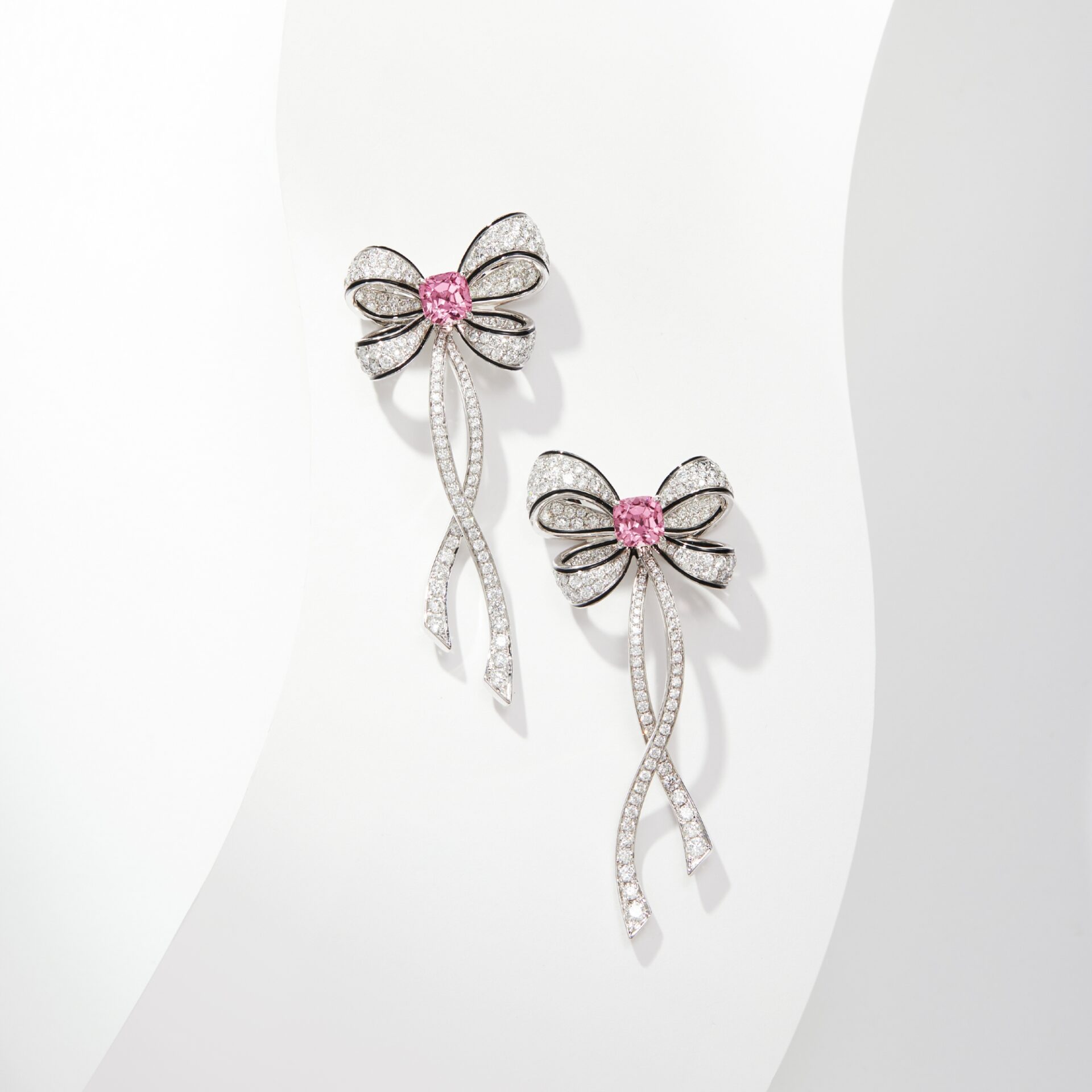 To date, RichandRare has launched eight collections consisting of thousands of styles and pieces. Every collection is divided into two parts. The first is RARE (high jewellery), which includes Collector, Artisan and Black. The second is RICH (jewellery), which includes Magic Puzzle, Attitude, Ancient, Alphabet, and Festival.
Inspired by Gemstones
It is not rare for Else to draw inspiration from gemstones. Regardless of the variety and size of gemstones, RichandRare selects only those stones with exceptional brilliance and sparkle. Only then do they focus on to other traits such as colour, clarity and size.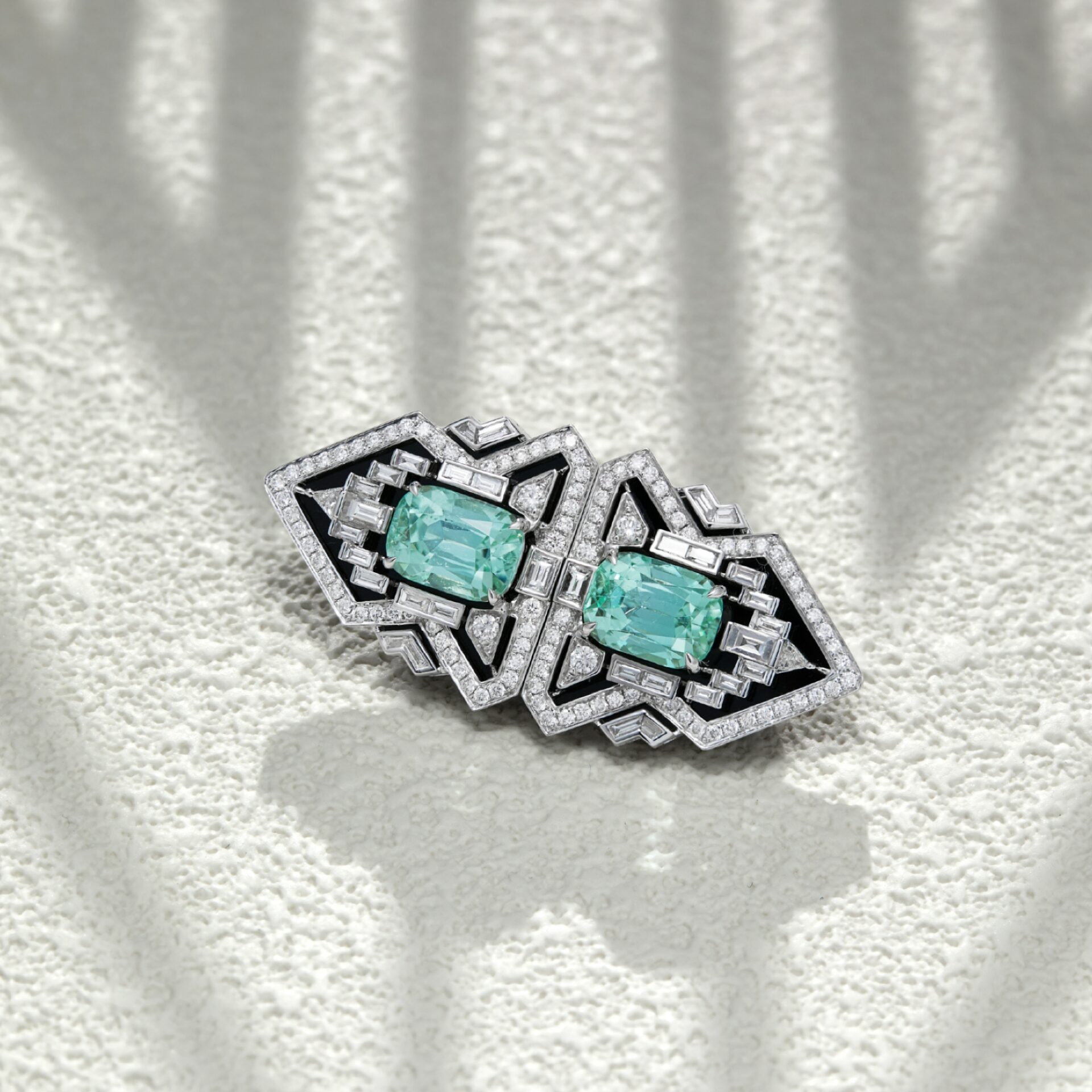 We make jewellery with precious stones and the best craftsmanship. We definitely want our pieces to be worn every day. A precious piece should not be stored in the safe or a bank vault; they have to be on your finger and ears every day," Elsa emphasises.
"I cater to jewellery and fashion enthusiasts by advocating the integration of jewellery with the daily outfit.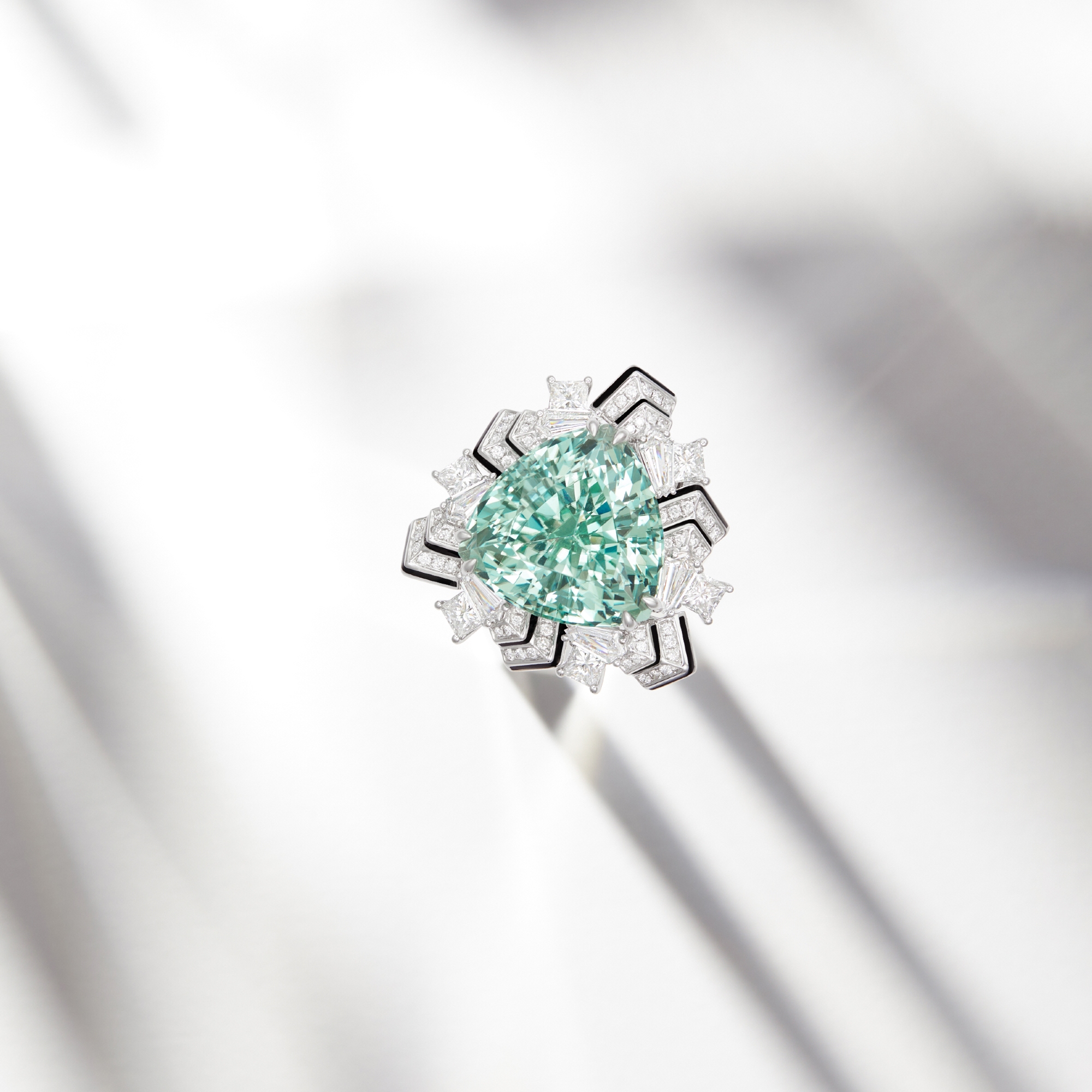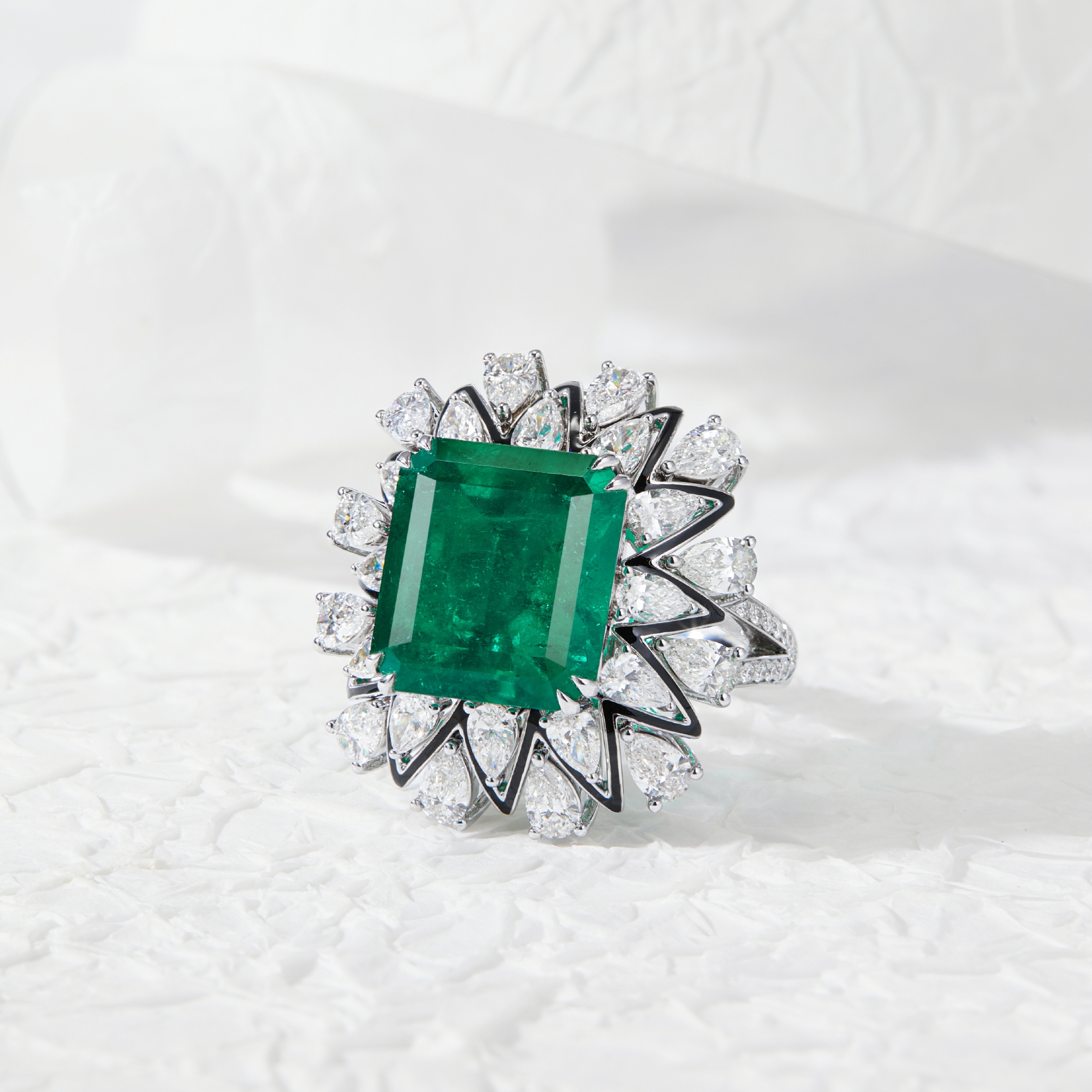 Mint Tourmaline, Enamel And Diamond Ring
Emerald, Enamel And Diamond Ring
Artisanal Revival
As RichandRare continues to expand its current collections, it highlights artisanal skills which rely on perfectly honed expertise and long years of experience.
A recent output is the Artisan Collection, which comprises several brand-new pieces that are proving to be among the brand's best-sellers. Some of the pieces in this collection have fetched high bids at Sotheby's auctions, while some have been requested to be shown at the XIV Florence Biennale, the prestigious International Exhibition of Contemporary Art and Design.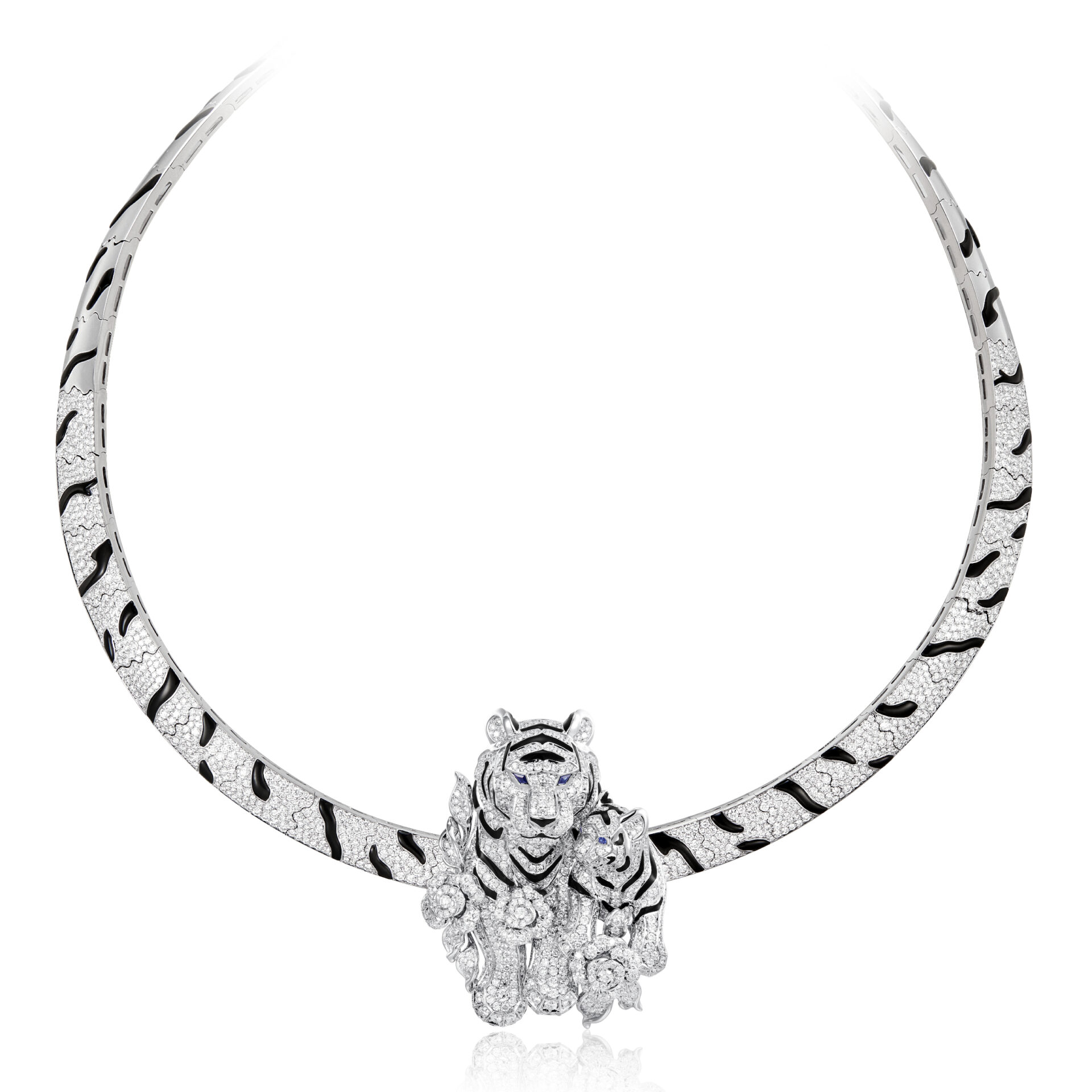 Another attraction is the Black Collection which features the sophisticated allure of black jewellery. With the use of black onyx, blackened gold, and enamel the contrast between planes and fine lines are highlighted. Set with sparkling diamonds and coloured gemstones, a dazzling composition of geometric patterns and delicate lines is achieved.
The attention that the Artisan Collection is currently drawing is unsurprising. The RichandRare team have poured an enormous amount of work into the collection, reviving rare techniques married with Elsa's exquisite designs.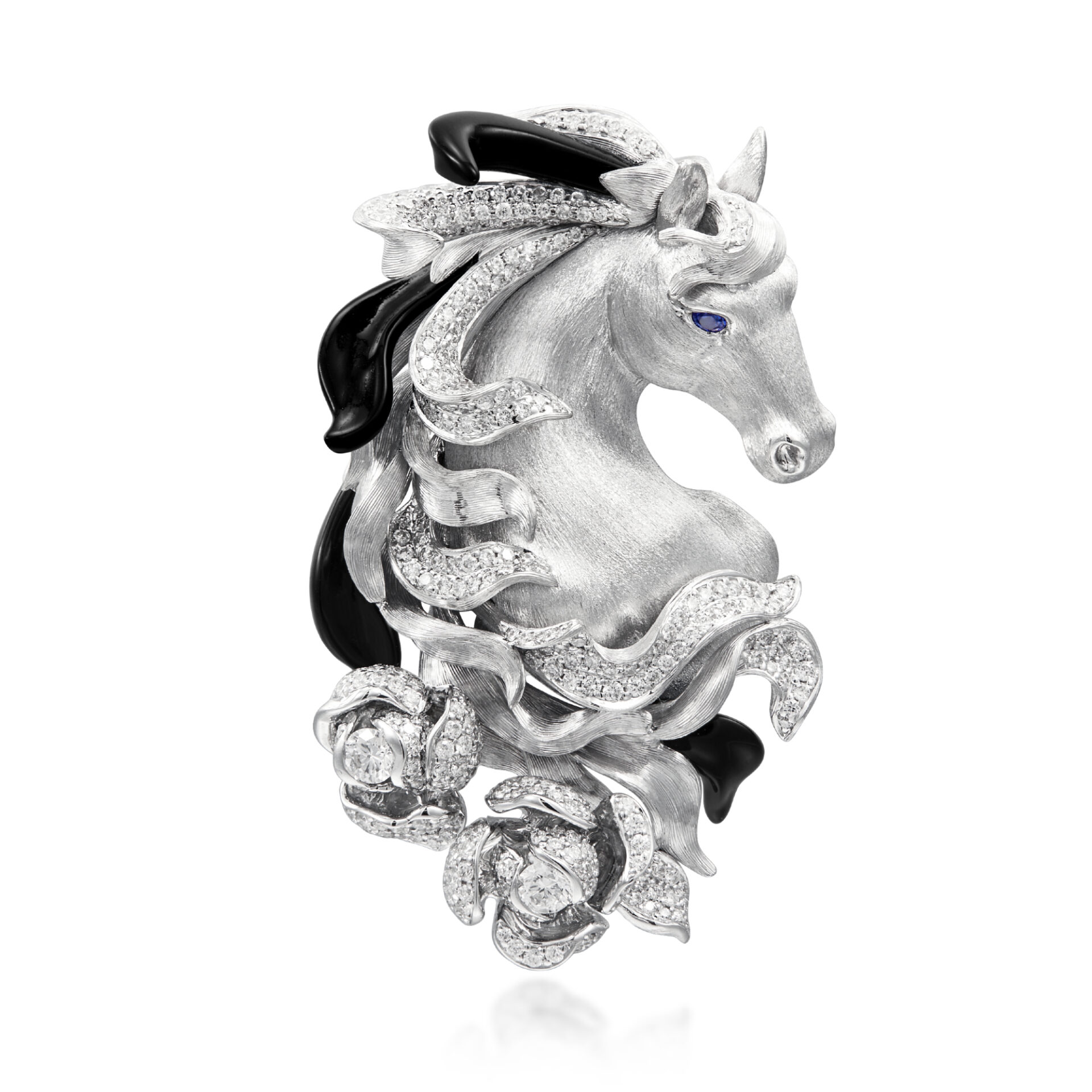 Among these is the renowned Florentine finish, a delicate cross-hatching technique applied on gold surface. This painstaking decorative finish deploys hundreds of evenly spaced perpendicular lines giving the surface a layer that resembles a soft coat of frost.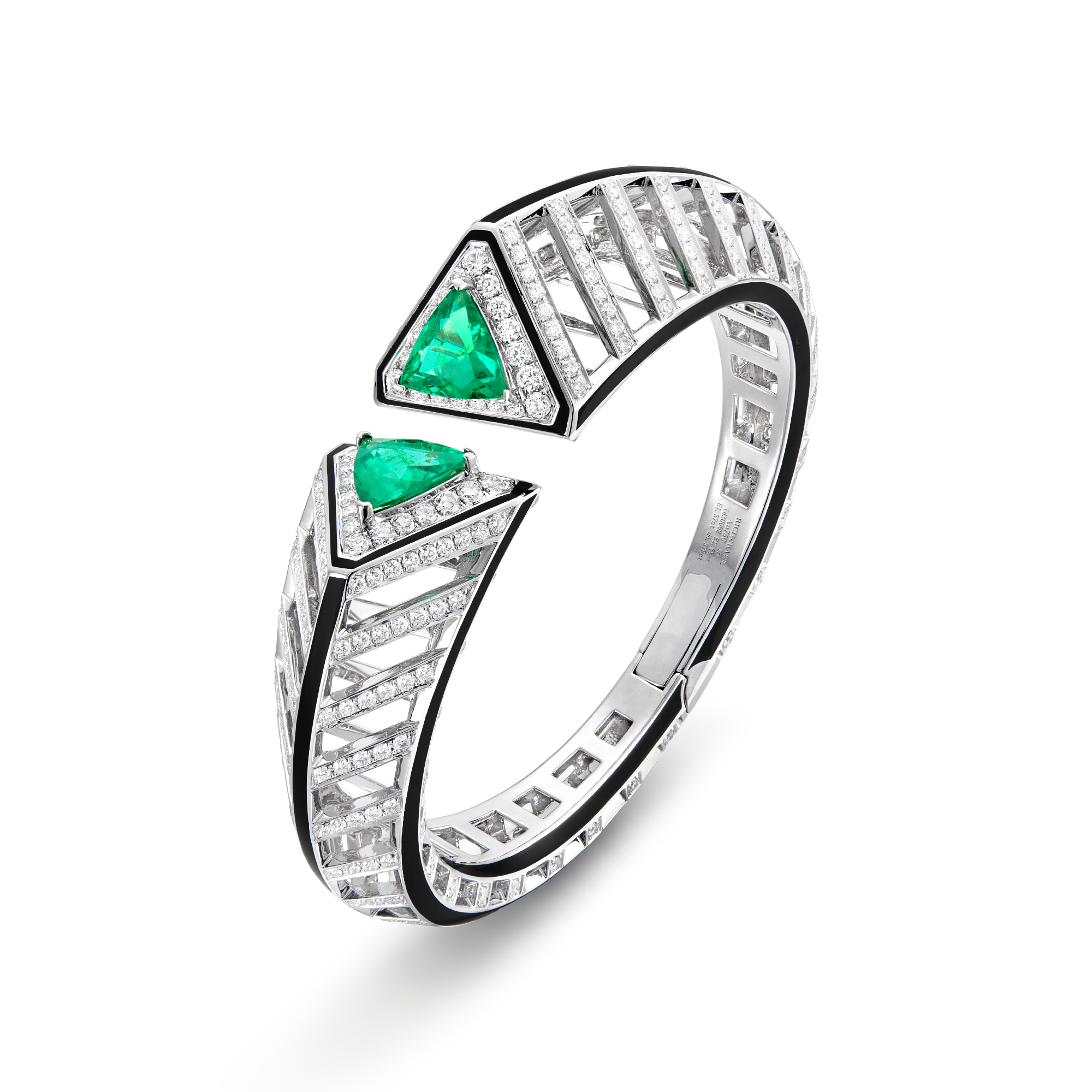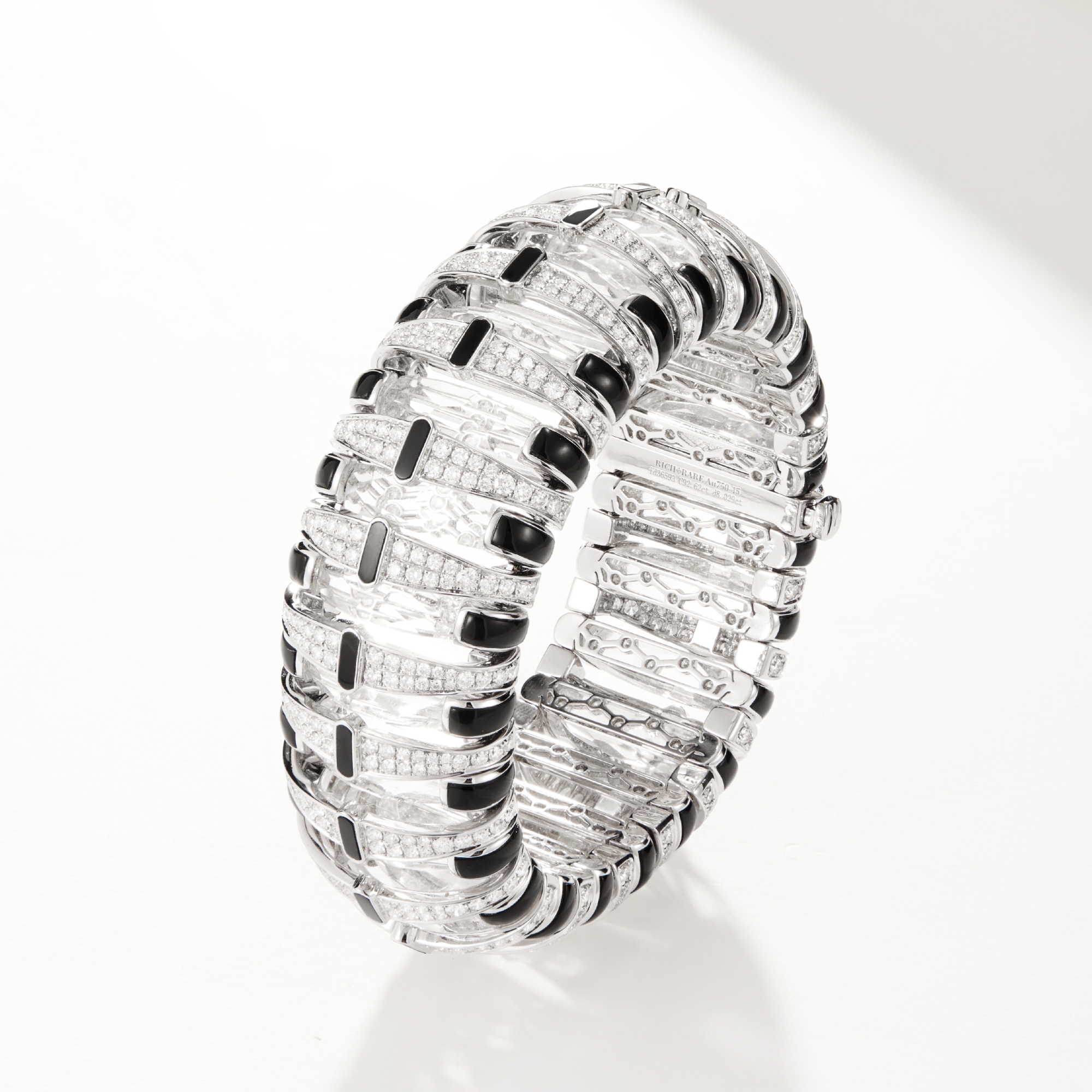 Emerald, Enamel And Diamond Bangle
Diamond, Rock Crystal And Onyx Bangle
The Artisan Collection also displays the artisans' expertise in drawing, carving, hollowing and hammering techniques, resulting in the creation wearable pieces of art.
RichandRare Jewellery