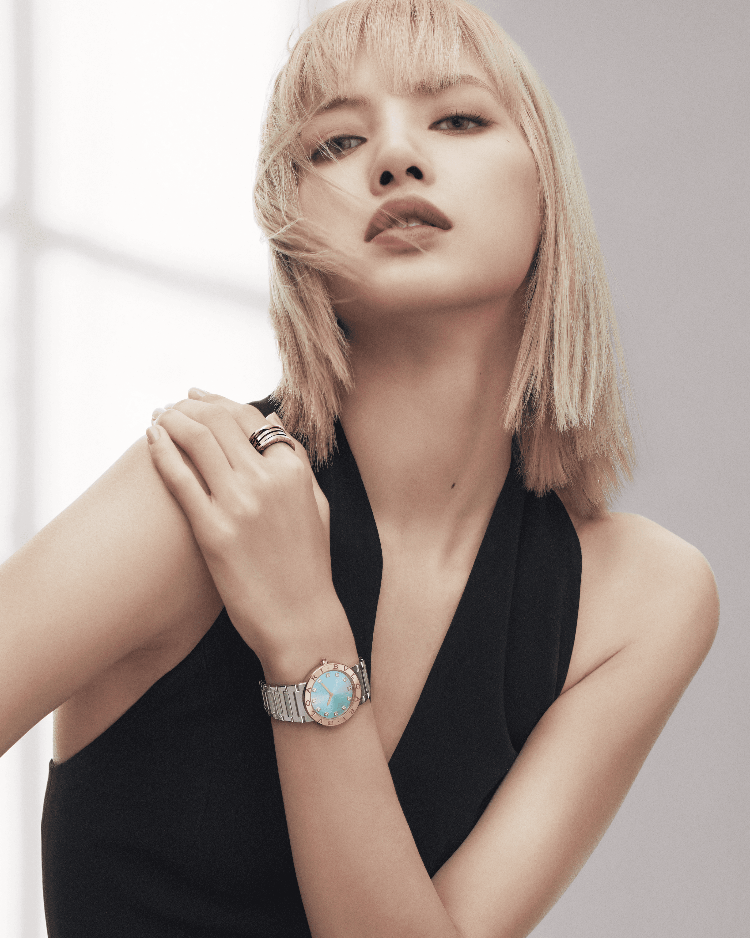 Bvlgari Bvlgari x Lisa Limited Edition
The latest limited edition watch from the Italian fashion house made its debut at LVMH Watch Week earlier this year in Singapore, which, measuring at 23 mm and 33 mm for both versions, made it the real teeny tiny watch of the exhibition.
Bulgari collaborated with Lisa, member of K-pop girl group, Blackpink, and the brand's global ambassador, to design the small-sized, time-only watches. "Bvlgari Bvlgari" is boldly stamped along the rose gold bezel, with the entirety in stainless steel. The pièce de résistance is the sunray-finished dial that transforms from an iridescent pearl to blue to a holographic purple, depending on where the light hits. 12 diamond hour markers surround the periphery, with a pair of rose gold hands to tell time. On the caseback, Lisa attributes the special engraving to her favourite flower, the edelweiss. Hidden in the centre of the drawing is Lisa's own initial, an "L", to mark her involvement in this project. To finish, the watch is crowned with a cabochon-cut rubellite, an aesthetic signature of Bulgari's.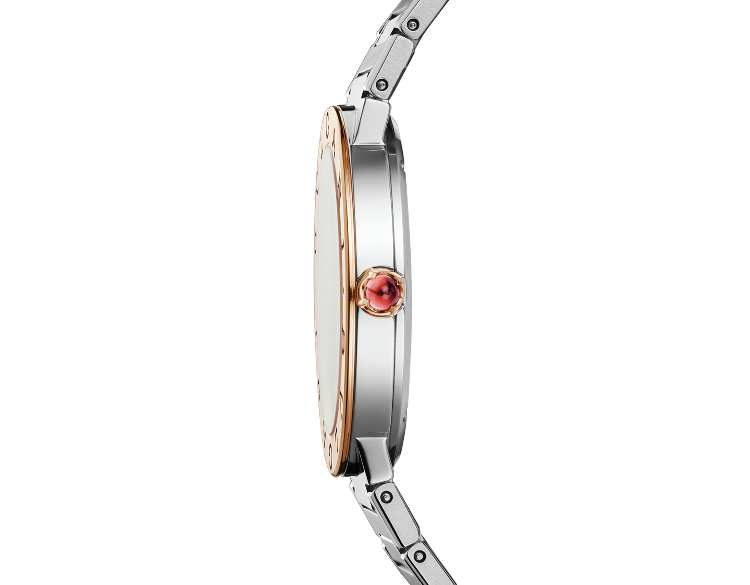 The Bvlgari Bvlgari x Lisa Limited Edition is issued in a limited series of 700 for the 33 mm-diameter version, and 300 for the 23mm diameter iteration.
Hermès Cape Cod Chaîne d'ancre
The soft, squarish profile of the Cape Cod as we know it to be was in fact not the original idea. The designer, Henri d'Origny, had intended it to be a square watch, but it turned out to be a square in a rectangle. Not that anyone had anything to complain about — the anchor-chain half-links on either end is the watch's distinctive feature, inspired by the emblematic motif created by Robert Dumas back in 1938: The Chaîne d'ancre.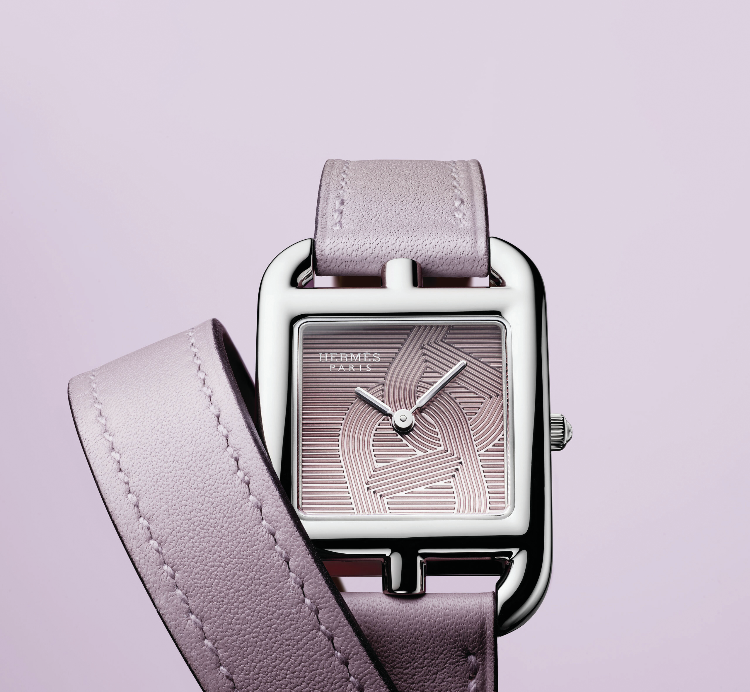 Two new feminine models join the collection, both depicting the double chain motif on a graphic dial in shades of soft pink or blue, each with a separate finish. The features make these dainty watches noticeable, measuring at 23 mm x 23 mm. The soft pink dial is coated with Glycine, with slim baton hands to tell time. The darker version is finished with a blue lacquer, with the addition of brilliant diamonds set along the flanks of the steel case. For added dimension, the blue lacquered watch is dressed in a storm blue alligator strap, while the pink comes with a double-wrap strap in matching calfskin leather.
Ralph Lauren 867
It may not be widely known, but for a brand who reigns in mens' fashion, Ralph Lauren watches are cleverly made. The new additions to the 867 Collection attest to this (which runs on a Piaget-made hand-wound movement), with four models in small (28mm) and medium (32m — still relatively small!) in sterling silver and 18K rose gold.