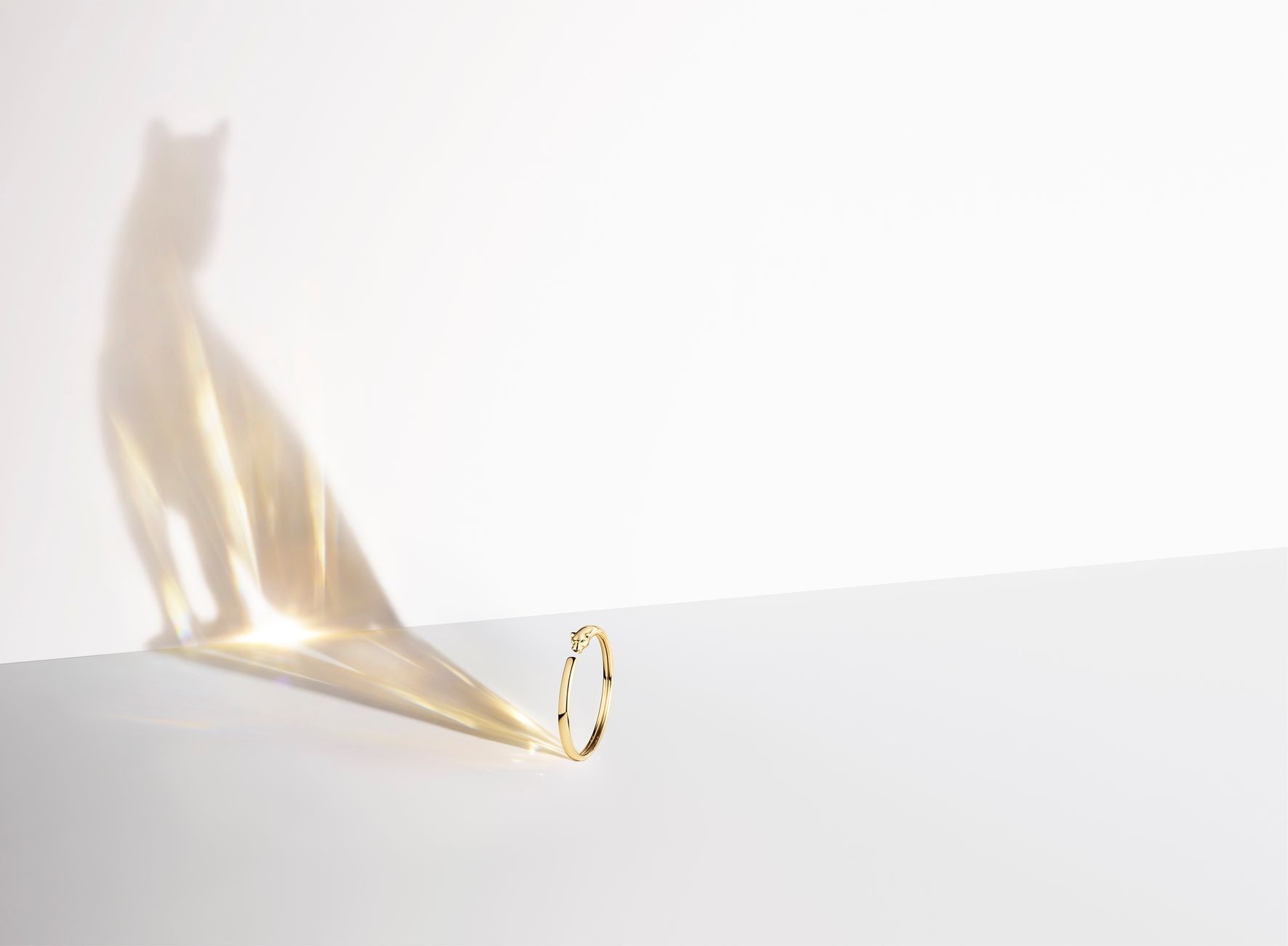 Cartier and the image of the panther are inseparable. The icon and the Maison have co-existed in harmony, inspiring each other whether through design or character.
From its first appearance as spot motifs on a watch in 1914, followed by a figurative representation in 1917, to a fully fleshed out creature in three dimensions in 1948, the Panthère became synonymous with Cartier. It went on to inspire jewellery, watches, accessories, and even fragrances, all while being reinvented over time in naturalist, sculptural, and graphic interpretations.
Pierre Rainero, Cartier's Image and Heritage Director shares, "For over 100 years, no other creature has achieved such iconic status, whether at Cartier or in 20th-century jewellery as a whole. No other creature or jewel is so indissolubly and emotionally linked to the stylish women of the 20th century, the 20th-century female ideal, or the Cartier legend."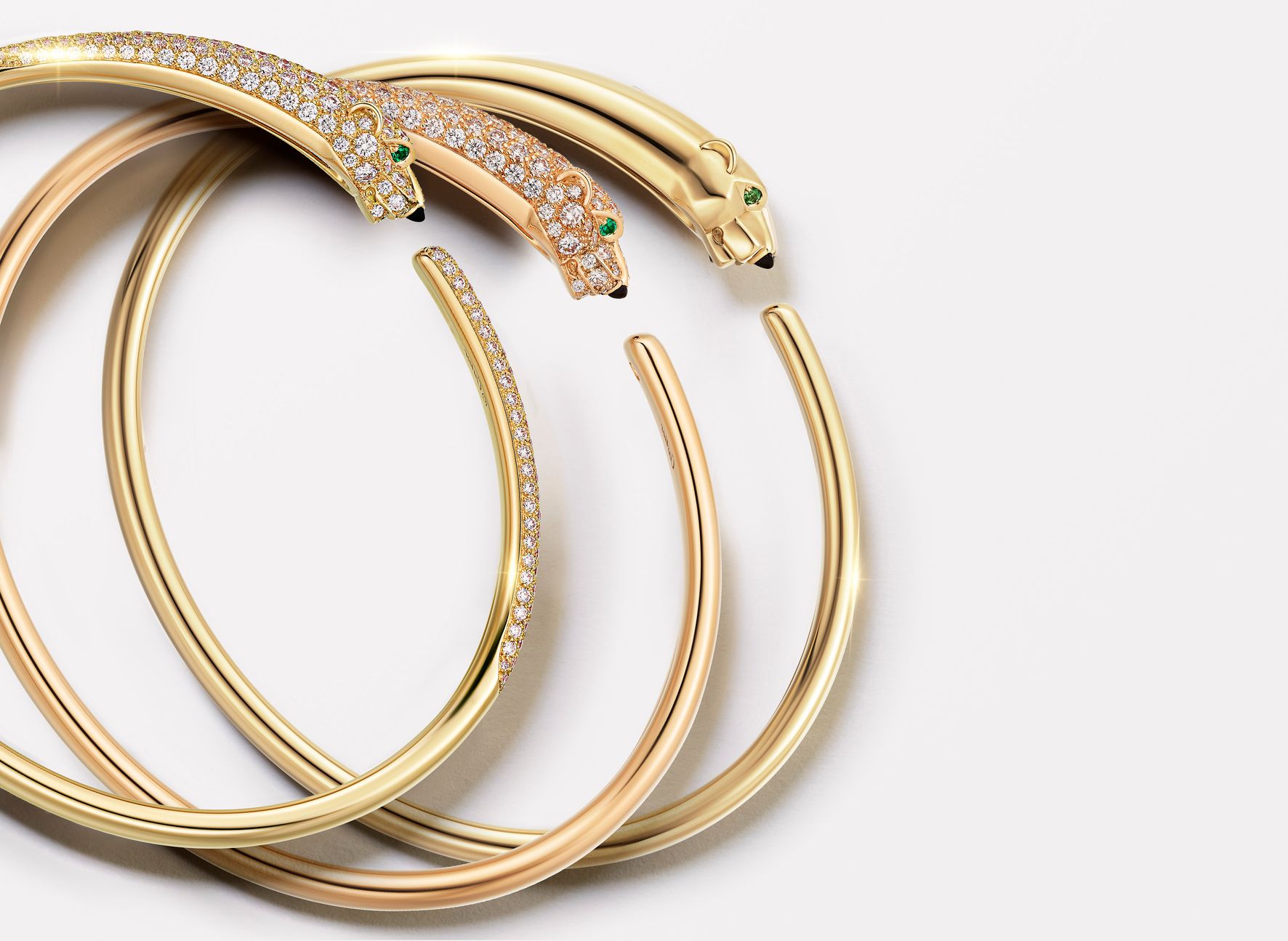 Today, the latest iteration of the symbol comes in the form of a bangle; an iconic centrepiece of the Le Panthère collection. The panther-head bangle comfortably hugs the wrist like second skin, boasting clean lines made of curved gold that stems from the head of a sculptural panther, finished off with emerald or tsavorite garnet eyes.
Like many of Cartier's well-loved and instantly recognizable creations like the LOVE Collection, the bangle is perfect for mixing and matching. The piece is available in either yellow or rose gold, and depending on the model, features diamonds paved on the head or on the head and tail.
The piece boasts suppleness that stems from fine craftsmanship and gold alloys. Note that there is no addition of an internal spring, but just a skillful approach and expertise applied to the panther's design.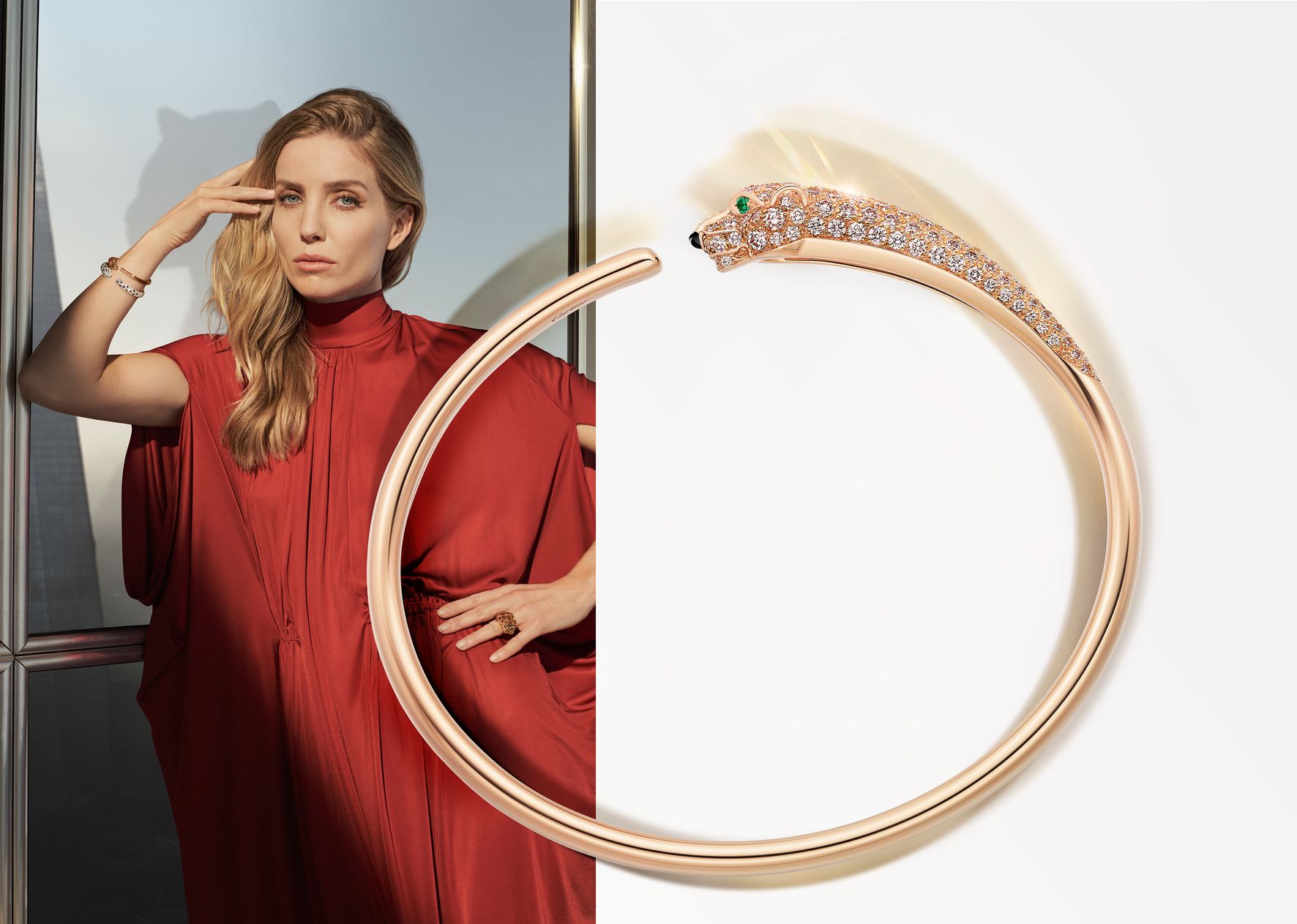 British actress Annabelle Wallis is the latest member of Cartier's Panthère tribe
In addition to the Panthère becoming a signature motif for the brand, she also represents strength and fearlessness, seduction and power. These magnetic qualities birthed a Panthère tribe; a generation of personalities – both male and female – that identified with her. These include the Duchess of Windsor, Barbara Hutton, Mariacarla Boscono, Chang Chen, Karen Mok, and Yasmeen Sabri, to name a few.
Today, the latest personality to join this tribe is British actress Annabelle Wallis, who is best known for roles in movies like The Mummy and James Bond, as well as the British drama series, Peaky Blinders. Offscreen, Wallis is an advocated for women's rights, fighting for many causes and has worked with various NGOs. Her vitality, commitment, and brilliance has defined her as a Panthère de Cartier ambassador.
In a press statement, Wallis reveals, "Within the Panthère de Cartier world, I've found strength and energy which drive me as a woman."