For Medhanie Senanayake of H. Sena, the time is now. With the greatest hurdle in the form of COVID-19 right in front of her, there's no better time to reintroduce the fabled Singapore-based jewellery brand to a brave new world.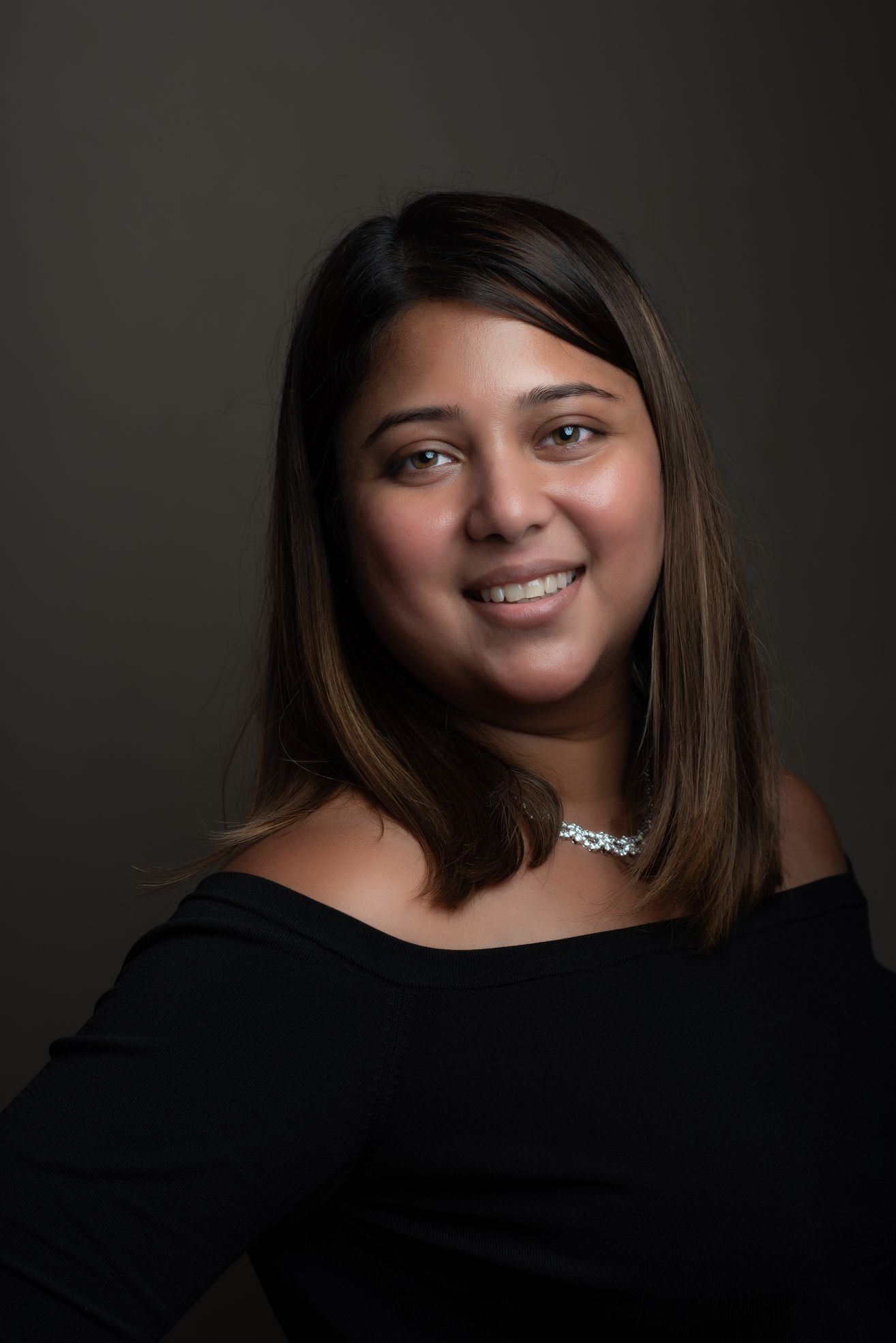 "H. Sena is a bespoke jewellery brand that was founded by my grandpa, Henry Senanayake. He was a Sinhalese jewellery craftsman who decided to uproot and start his own venture in Thailand, where he eventually opened his first store at the Mandarin Hotel in Bangkok," shares Medhanie Senanayake, the third generation Director of H. Sena Pte Ltd. "From the stories my dad used to share, grandpa was a shrewd businessman who knew his way around the business, beyond the craft of. In an industry that revolves around detail and intimacy, he was always attentive to every opportunity and connection, eventually paving his way to the circle of Asia's elite."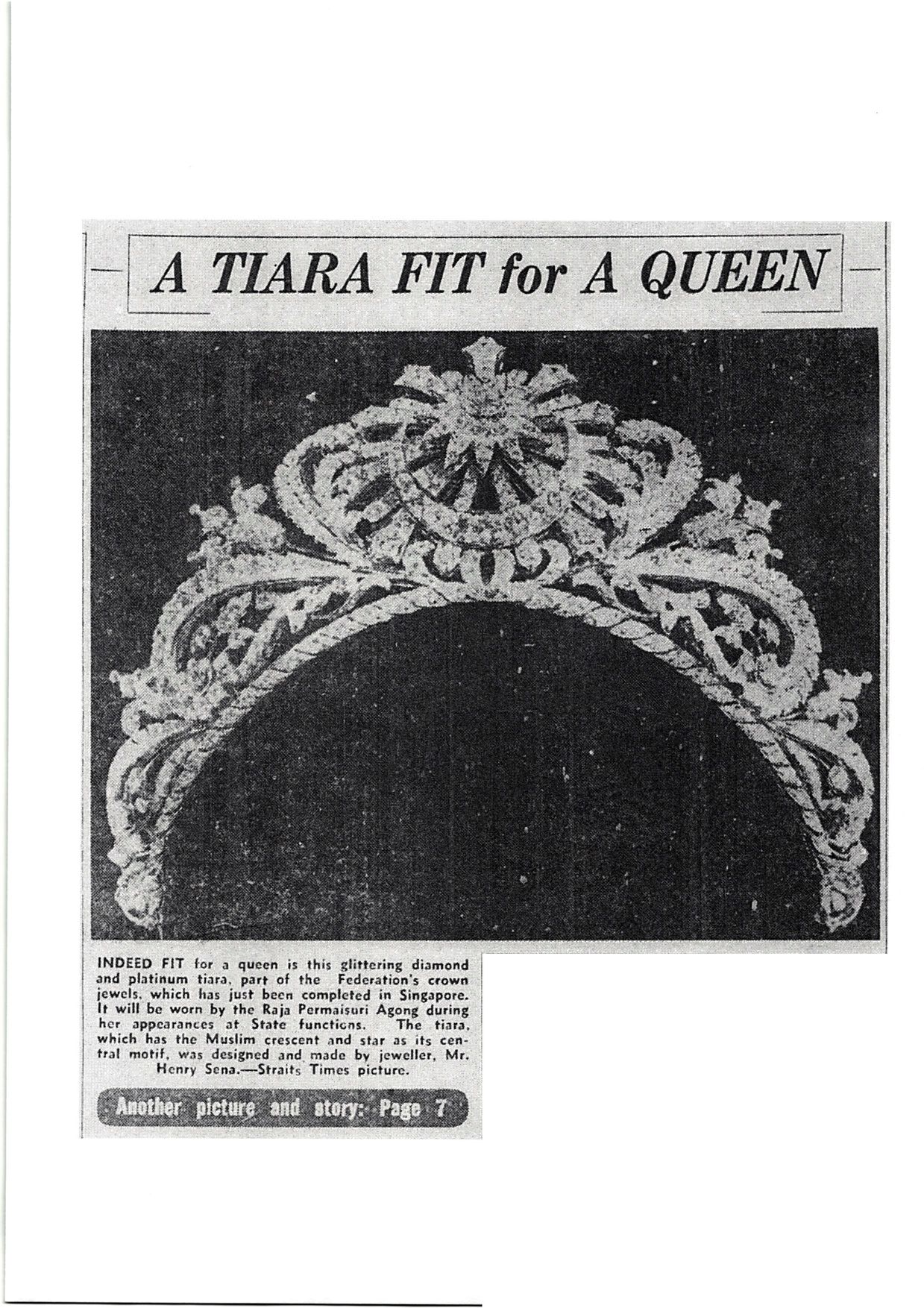 The highlight of H.Sena's history and one of the brand's most iconic pieces is easily the bespoke tiara that was commissioned for the queen of Kedah back in 1958. "It features 425 diamonds encrusted on platinum," reveals Medhanie. The tiara was designed with the Muslim crescent and star as a central motif, intended to be worn when attending state functions. It was priced at an estimate of $60,000 and it was the piece that had H. Sena covered across the local publications back then – there were even articles covering the ceremony when it was sent off and how it was escorted to the queen.
"Another historical piece is the Silver Casket that was presented to Prince Phillip during his visit to Singapore in 1959," says Medhanie. "As it was a government commissioned piece, the price is kept a secret. From what I've gathered from our archive of newspapers, the casket was engraved with the Assembly City Council and Supreme Court Building with lion motifs at both ends as a symbolisation of Singapore."
As the current director of the brand, can you share with us some of your earliest memories of H. Sena, as well as jewellery?
I've always been curious of my dad's work and would often pop by the shop in Shangri-La Hotel after school during my primary school days. Whenever I'm there, he'd try to explain the pieces and stones, but I never fully understood the value of what was shared until I was much older.
Perhaps the most formative of all, were the years of accompanying my dad to the yearly jewellery fairs during my adult years. Those were the important times when I got to see him in action; observing his interactions and the process where he sources the stones that would be in high demand by his clients as he was known to have an eye for selecting the top colours. Other times are the office visits whenever I'm back in town, where I'd get to sit-in during his interactions with clients, witnessing how he'd present rare new pieces we have available. Some of these clients have remained with us till this day.
It's hard to pin-point an exact experience with jewellery since I grew up with it, but I guess I've always had a fascination with rings. Simply because rings are not as confronting, can be worn casually and formally, and is perhaps the most versatile accessory when it comes to choice of gems.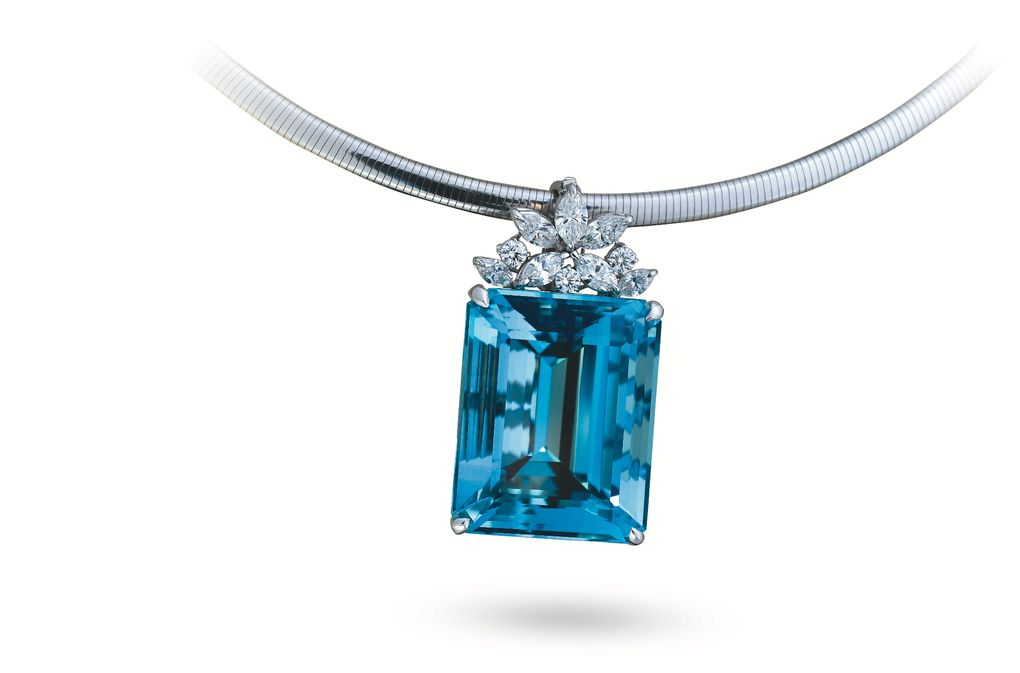 Ophelia Aquamarine Necklace
Can you walk us through the events that led to your appointment as director and how you prepared for the role?
I've always known that I would eventually continue the family business. However, my initial plan was to remain overseas once my education was completed and gain some work experience as I felt that this would be good for both business and personal growth. In 2010, I decided to return home earlier than intended so that I could take over the family business.
Though the industry isn't entirely foreign, I still had to learn everything from the ground-up. In retrospect, it was a challenging start, but I thankfully had the exposure from all those years of tagging along to jewellery fairs and auction houses. Another huge personal and professional support was from my mother, Tusitha. She was the one who mentored me during the earlier years, relaying her diamond and gemstone appraising skills to sharpen my eyes and knowledge.
We know that H. Sena has been instrumental in creating jewellery for royalty. As tastes and preferences for jewellery constantly changes, what is your design approach like today?
As a bespoke jeweller, our approach has always remained client-centric to ensure our designs are reflections of each individual's taste, style, and purpose. Whenever a client comes to us with an idea in mind, we try to guide them every step of the way to ensure that their vision comes to fruition, is a piece worth the investment, and is timeless enough to be passed to next generation.
What kind of jewellery and gemstones are you attracted to? Are there particular pieces from H. Sena's current collection that you are obsessed with?
I love coloured gems because of the different expressions and symbolisms they carry. Personal favourites are sapphires, rubies, and coloured diamonds.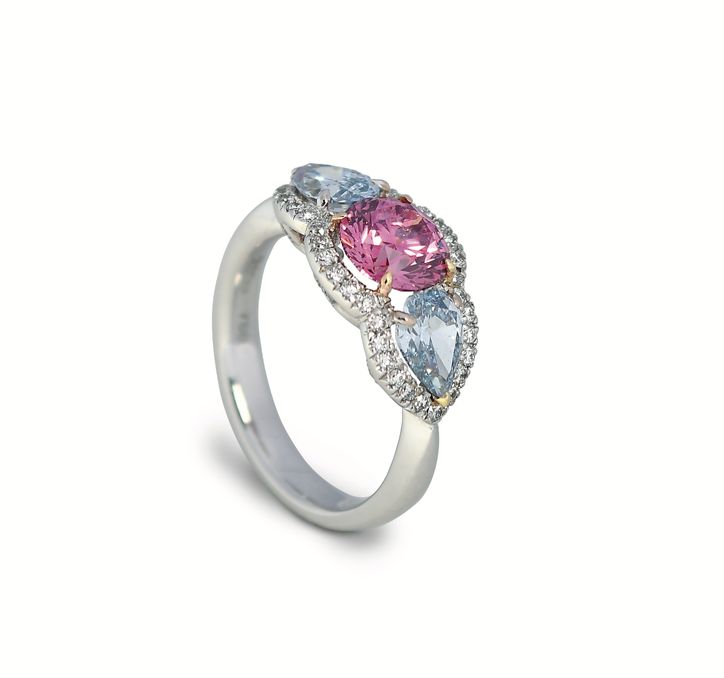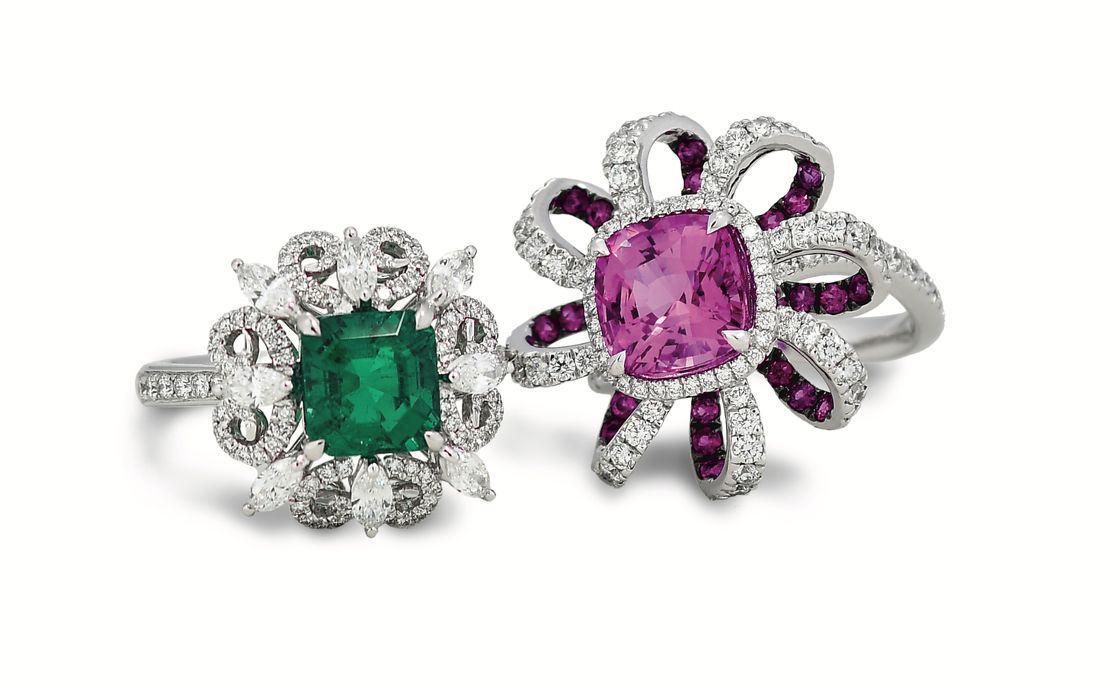 Top: Juliet Pink Diamond Ring
Bottom: Amalia Emerald Ring and Olympia Pink Sapphire and Diamond Ring
Right now, I'm in awe with the purplish pink diamond ring we have because the colour is so vibrant and unique; a different quality and character that's rarely seen in other stones!
What kind of changes are being implemented that will better position H. Sena for the 21st century?
As a traditional business, we've always relied on word-of-mouth. Our clients are mostly from elite Asian families and would usually fly in to create custom pieces with us. Now with the travelling restrictions due to COVID-19, I realise that we'd have to reach out to the local market as we can't just sit and wait till the restrictions are lifted.
While there is a growing number of jewellery enthusiasts, the savvy Singaporean market, especially the younger generation, tend to gravitate towards international ateliers solely because of their brand positioning, without much understanding of the quality offered and the details surrounding choosing stones.
With the visually-compelled nature of younger audiences, we're emphasising efforts on digital fronts through dedicated campaign imagery that is captivating so we can showcase our artistry, expertise, and hopefully, educate them on a thing or two when they go about choosing diamonds and gemstones.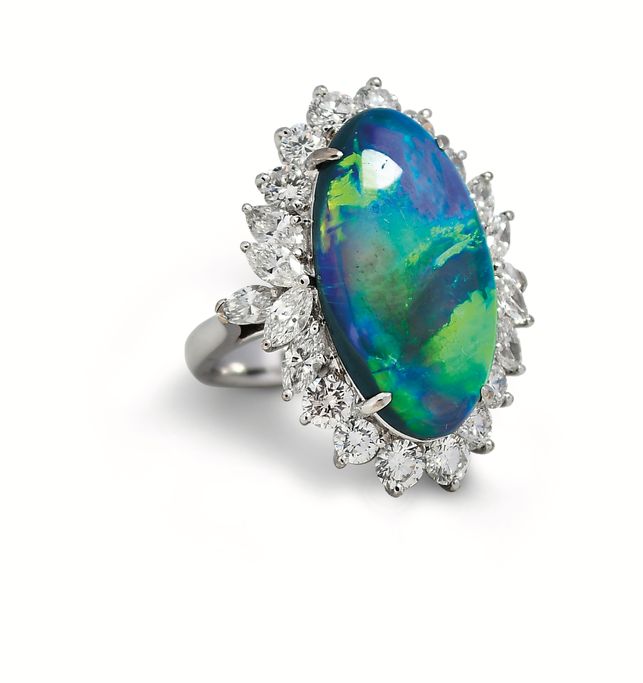 Aubrey Black Opal Ring
Can you tell us more about the jewellery that we can expect going forward?
Going forward, we will experiment more with coloured stones to further the association with our specialty. Besides, I'm always happy to play around with my favourites.
There's no saying what styles we will be producing more of, but we'll definitely lean closely to the trends observed from our clients.