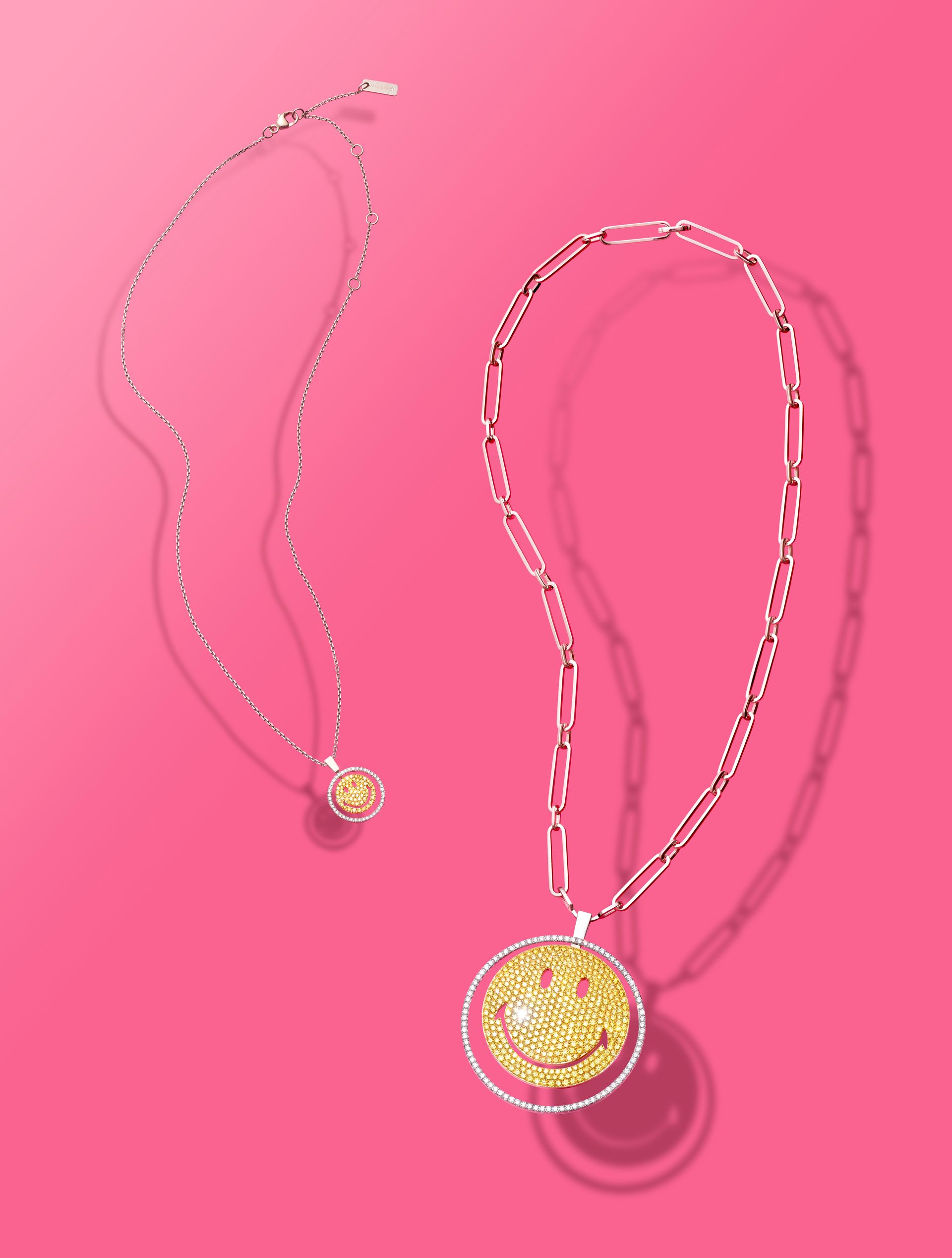 It's party time at The Smiley Company as Messika joins the celebration. As the Smiley turns 50, the French Maison has come up with three limited edition creations, all dusted with diamonds to make you smile.
A quick backstory: The Smiley was designed by French journalist Franklin Loufrani for the newspaper France-Soir in 1971 – it was a symbol for good news; the column was entitled Prenez le temps de sourire ('Take The Time To Smile'). Loufrani had the perfect idea: Inspired by the popularity of his father's Smiley face, he launched emoticons. In honour of the Smiley's 50th anniversary, they turned to artist André Saraiva, known for his graffiti signed "Mr. A."
"Like many people, I have always had a loving attachment to this motif; a strong symbol of pop culture. It conveys so many values and principles in which I believe, including an ever-positive spirit, a smile, and a step back. I was truly delighted to be one of the fifty guests invited by The Smiley Company. The overall exercise was a fun task, which doesn't detract from the technicality of the jewellery. I'm confident that the project will deliver what everyone desires — positivity," shares Valérie Messika, founder and artistic director of Messika.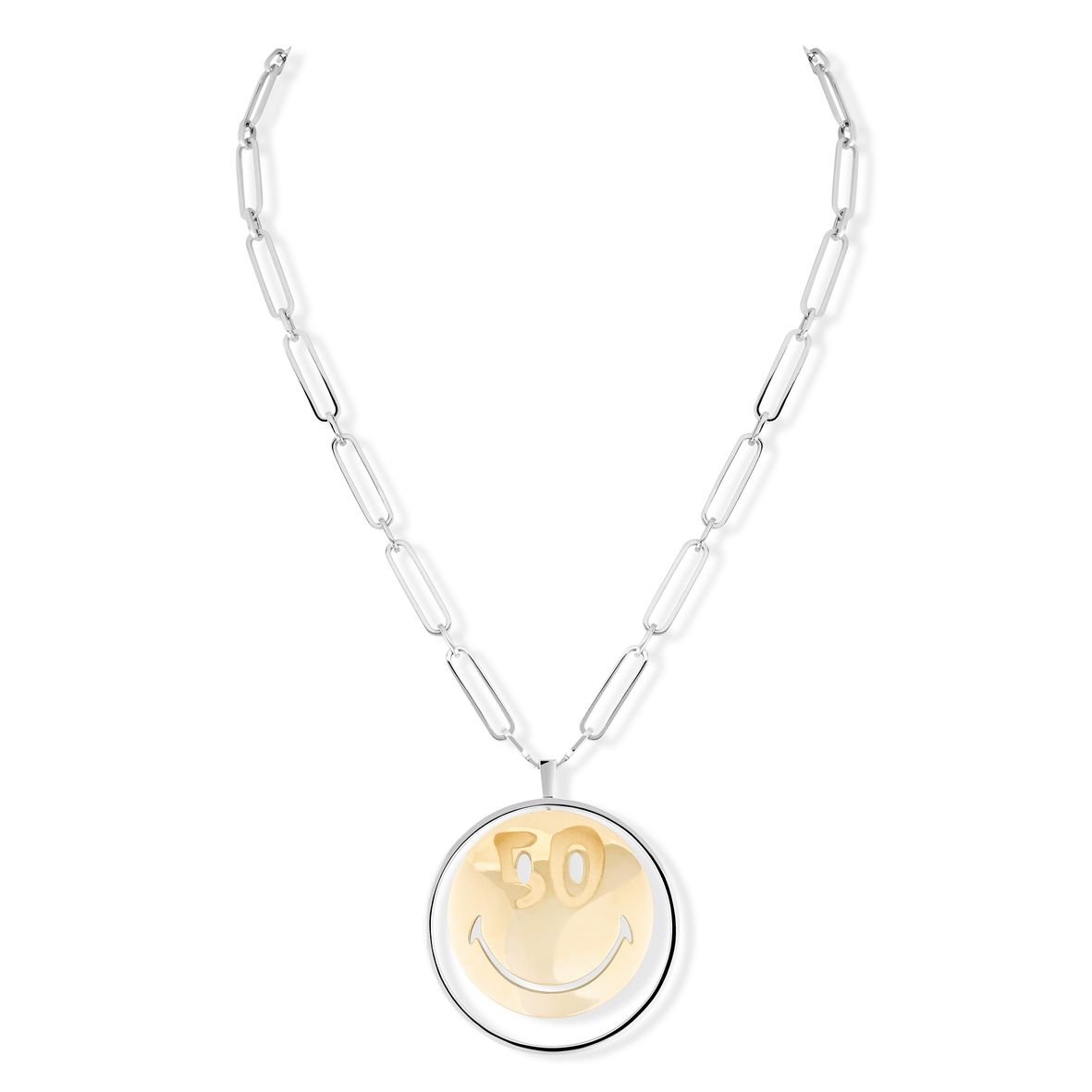 Taking its cue from the pop culture symbol and the graffiti artist's rendering, Valérie dreamed up three new jewels – two unique Lucky Move necklaces and a My Move bracelet. the Lucky Move small pendant features a Smiley in yellow diamonds in a pavé white gold ring. Another jewel that's part of the offering is the Lucky Move XXL necklace, which, according to Messika, "competes as the most expensive Smiley in the world."
Meticulous pavé setting of several hundred yellow diamonds and white diamonds, totalling 7.90 carats, brighten up the laughing face. The number 50 is inscribed on the back of both the necklaces, reminiscent of the anniversary edition.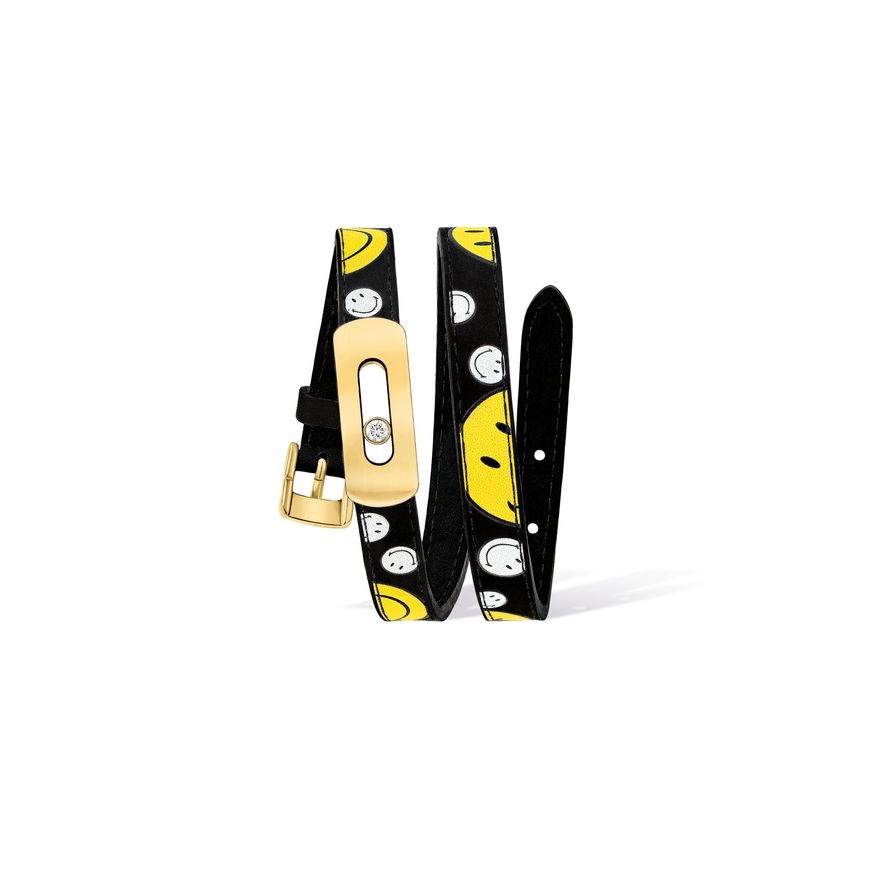 For the third piece, Valérie revisited one of her latest novelty jewels – the recently launched My Move collection. Made up of pieces which can be transformed by interchangeable bracelets, the new Smiley bracelet steps out in black rubber. The Smiley motifs spread joy in different colours, black and white, as well as black and yellow and are available in various sizes.