Emergence, a capsule line of rings, by Andrew Geoghegan is inspired by a hag stone pendant.
An unconventional diamond cut has landed on our radar. And it's a dreamy alternative to conventional solitaires. Andrew Geoghegan eschews the traditional to offer a delightful cut: a double-sided rose cut diamond. The stone is set into rings that reference negative space viewed through a figure-of-eight.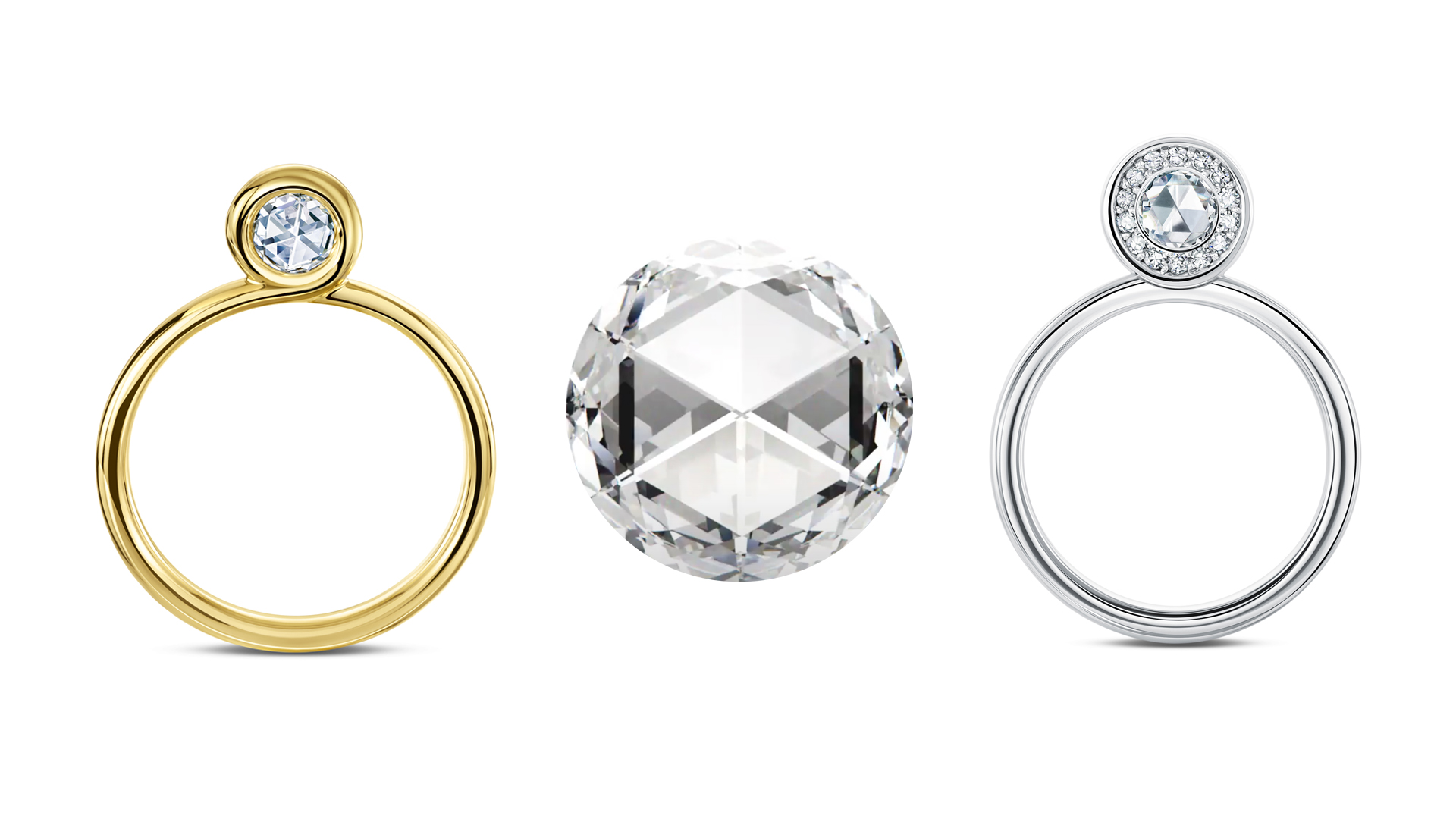 Emergence, a capsule line of rings, by Andrew is inspired by a hag stone pendant worn by his partner, Lindsay. We went further in our study of Andrew's jewellery sensibility to learn what shaped up the ring and its novel cut.
In the summer of 2022, his partner, Lindsay, walked into their kitchen wearing a new pendant – a pebble with a naturally occurring hole. Andrew was curious about the piece and asked her about it. It was a hag stone, which she found in the Lake District when she was just six years old — and after 40 years, she had only just started wearing it again.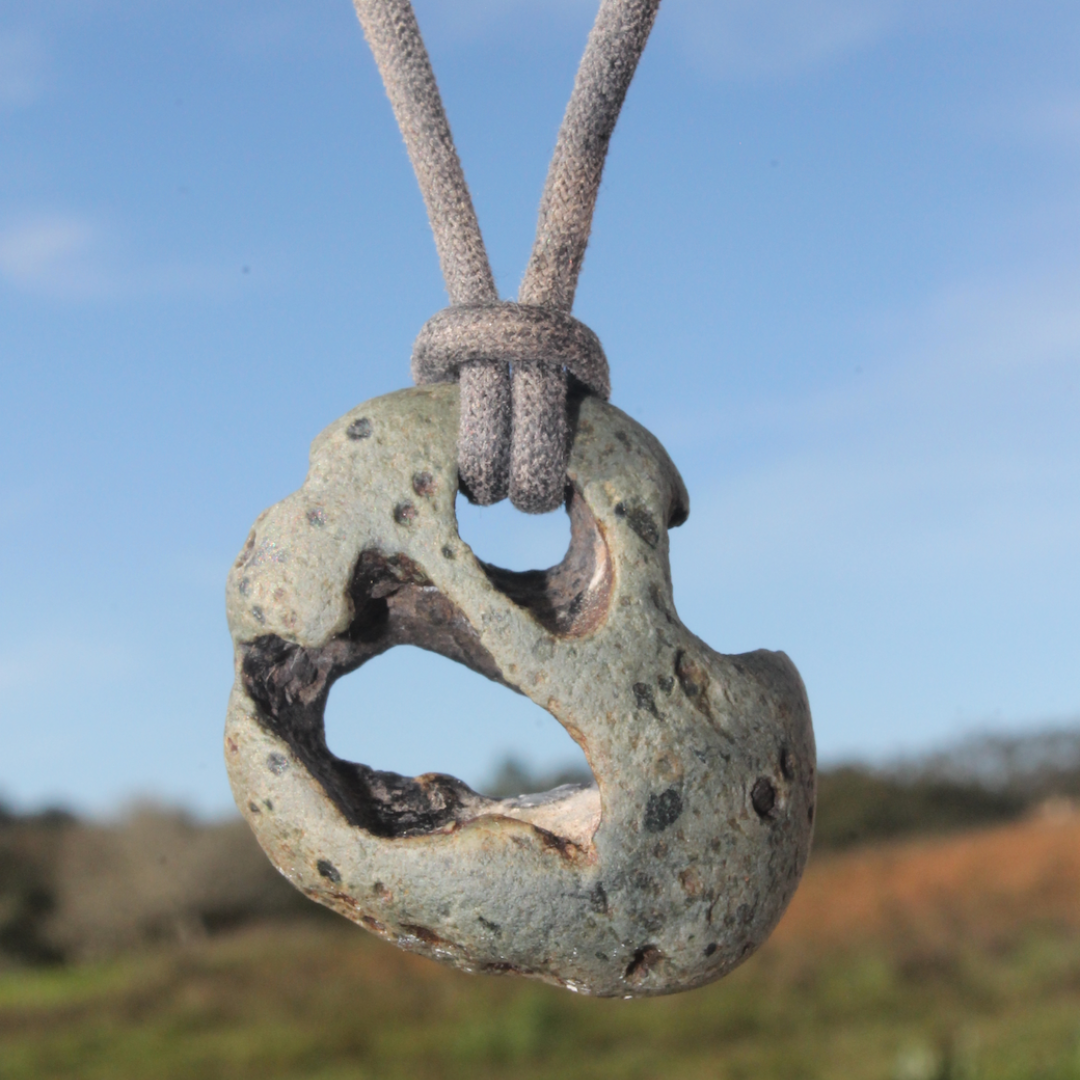 "Lindsay shared with me the varied magical and mythological associations connected to hag stones. For her, it symbolised celebrating her passage through menopause and embracing her 'second spring' with delight and curiosity.
"As a lover of found natural objects, and deeply moved by Lindsay's story, I knew instantly that this would inspire my next collection," says the Portugal-based designer whose mainstay is bespoke.
Completely unaware of the double-sided rose cut when designing the Emergence collection, Andrew remained satisfied with the void he had created in the figure of eight. But having a diamond that could be viewed from both sides would be a fantastic addition, he mused.
Emergence Flow Pave Set Diamonds 18r £4500
Emergence Flow Pave Set Diamonds 18y £4400
Emergence Flow Pave Set Diamonds platinum £4450
"I began to research and speak with my diamond merchants and cutters. When they presented me with this cut that I didn't even know existed, I was blown away and knew it was perfect," says Andrew, infusing British quirkiness with Gaelic romance during his career spanning over two-decades.
Due to the rarity of double-sided rose cuts, it took Andrew a lot of time and effort to locate the gem cutters who understood it. He discovered some of them in India – a team who could meticulously cut each stone specifically for each ring. No mean feat—this interesting cut has 48 facets, and ensuring that the faceting, depth, and general proportions are appropriate was critical.
"Due to the relative thinness of the stone, I wanted to ensure that each piece has ample life and beauty," Andrew explains. The cut has a delightful soft transparent brilliance, with flashes of bright white light that steal attention.
Emergence_Flow Solitaire-DSRC Diamond_18ct rose gold_£2750
Emergence Halo_4.5mm DSRCut 18y £3800
The figure of eight was a natural outcome of the design process. A symbol of infinity, it denotes "the endless flow of life — the highs, lows, raptures, and challenges." The shape also symbolises strength and transformation. The designer's love affair with metal, sculpturing, and a deep fascination with the movement of the human body shine through the Emergence line.
"Part of the form of '8' is perfectly functional for the finger to pass through," Andrew elaborates, "and the void either captures one's attention or cradles the stone. I believe the shape is iconic, so we photographed the ring directly through the void," he adds.
The setting of the diamonds in the ring, the jeweller points out, is incredibly complicated although it looks very simple especially with the flowing solitaire. The methods used involve a combination of laser wizardry, microscopes, and dexterous traditional setting techniques. The ring's unusual high profile lends itself well to the illusion of a floating diamond, seemingly fenced in by a gold frame.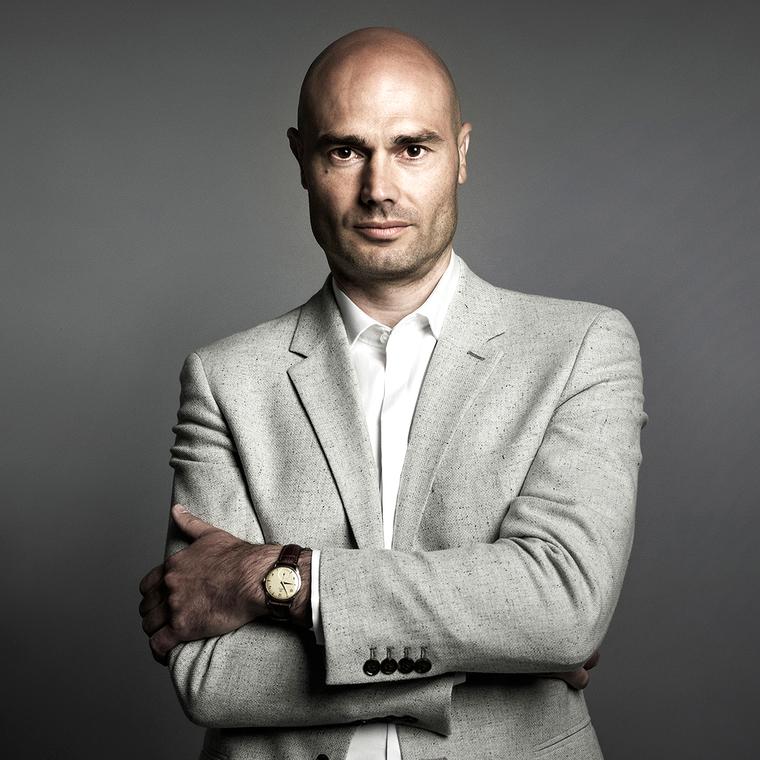 Rendered in 18k as well as 14k gold — in rose, white, yellow, and platinum — the Emergence series consists of four rings, with three featuring diamonds.
Melee diamonds are peppered on the shank or along the double rose cut to create a magical halo. It is quite an innovative design with an unconventional silhouette.
If you are looking for a riff on a classic bridal ring, this is the perfect example of what a clever, creative mind can do. "It is a reimagined way of appreciating natural diamonds," says Andrew, who won the 'Highly Commended Award' at the National Association of Jewellers (NAJ), UK, recently.
Emergence is available in the US on moore-design and sold on the designer's website.