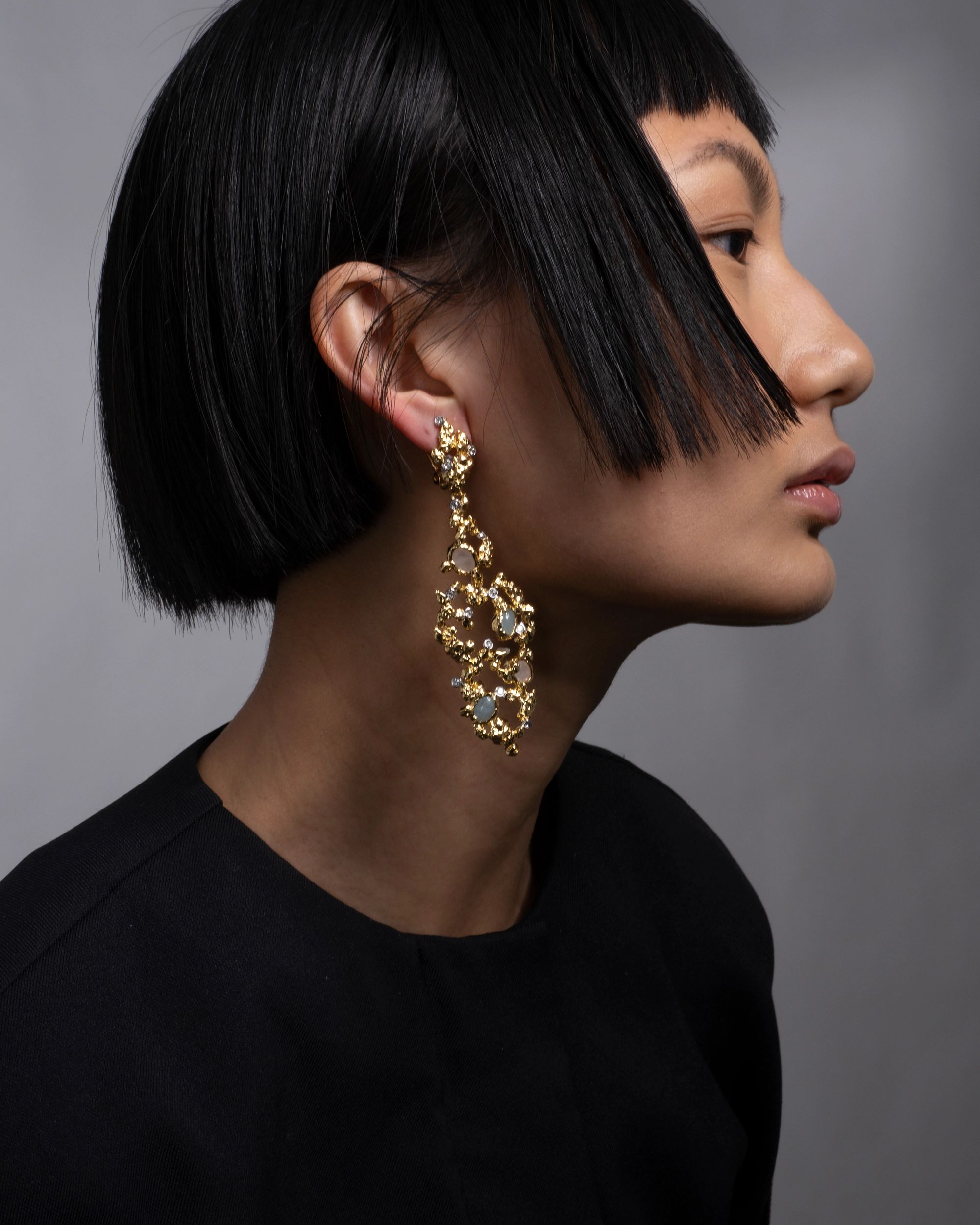 Alexis Bittar Golden Pebble Cake Large Clip-On Earring
Unlike a ring or a necklace, the earring is the only form of jewellery that requires a certain level of commitment. As a jewellery editor, I have found myself still having reservations to get my ears pierced despite being an immense lover of earrings. The notion of "why place a scar on a perfect ear?" was instilled in me at a young age, which inevitably led me to explore the link between pain and beauty. What got us all enchanted with all these lovely treasures that we are willing to sustain corporal pain in pursuit of beauty?
For those who prefer to keep their lobes unpierced and still want to find a way to adorn them, there is a surprisingly vast assortment to choose from these days. Saying goodbye to the grandma chic jumbo sized baubles and '80s bold vintage clip-ons, jewellery platforms and contemporary brands provide a fresh, trendy, and elegant offering. Designs from Charlotte Chesnais, Alexis Bittar, and Oscar de la Renta range from simple minimal shapes to opulent statement styles.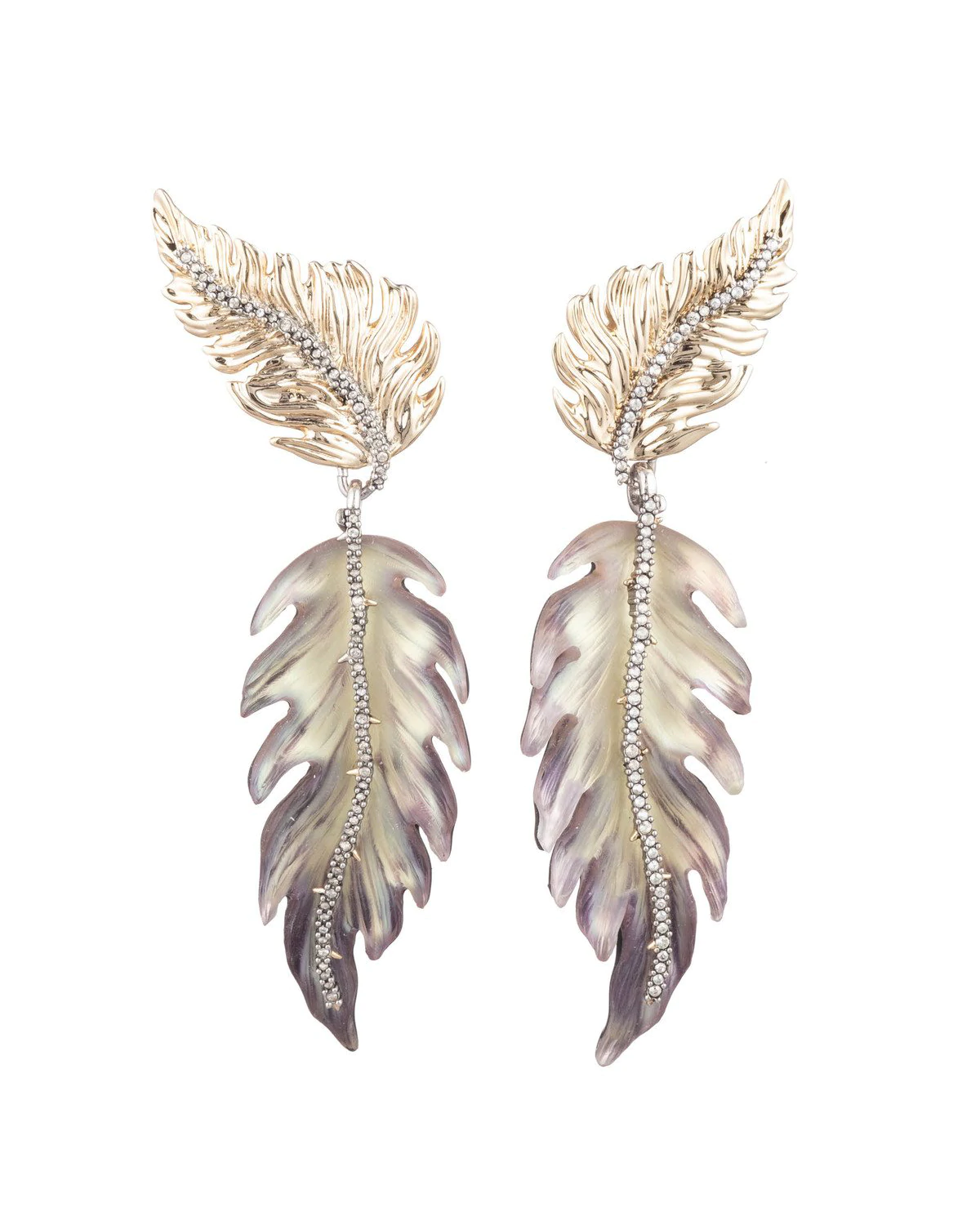 Alexis Bittar Archive Modern Georgian Dangling Feather Clip-On Earring
While pierced ears are considered ubiquitous today, during the Victorian era and the mid-20th century, screw-on earrings and clip-ons proliferated. Piercings were deemed barbaric and uncouth by some, so screw backs were prevalent until the 1950s. "If you watched old movies, during the 1940s and 50s, a lot of the time women would slide off their earring to take a telephone call. Earclips were versatile and the easiest way at the time," says Sarah Duncan of London Chiswick auctions.
Earrings by revolutionary jewellers like JAR, Seaman Schepps, and Andrew Grima were mostly clip-ons to cater to the fashion and clientele at the time. Francesca Grima of Andrew Grima explains, "Between the 1920s and 50s, clip-on earrings were more popular as "good girls" wore them to show their conformity to societal standards of the time."
Both clips and pierced earrings can be interchangeable. In fact, they can simply attach a post to the clip to add an extra layer of safety to the earrings. "Some posts are screw ons, which means they can easily be unscrewed should the wearer not have pierced ears. We can easily add posts to all our earrings," says Francesca Grima.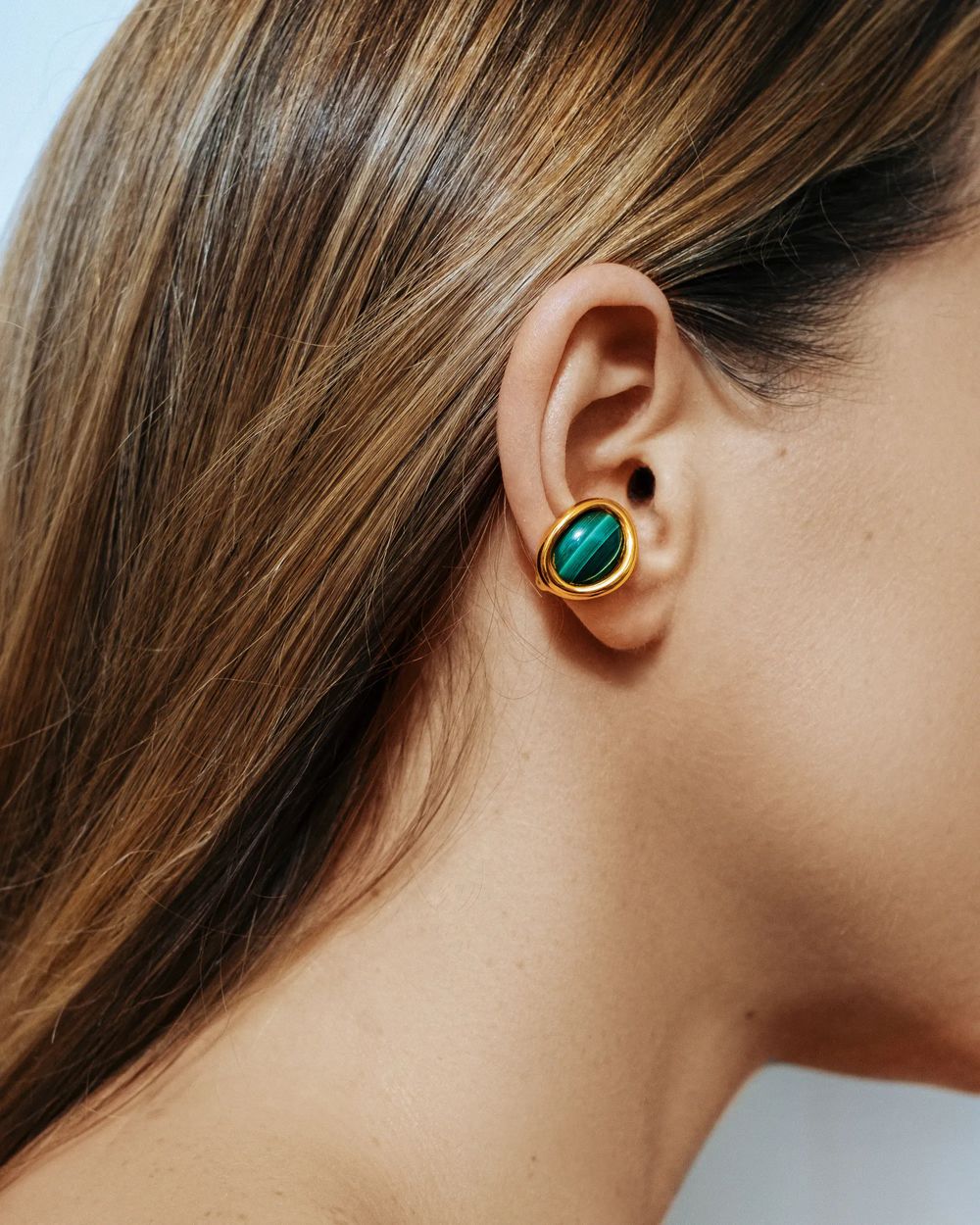 Charlotte Chesnais Neo Turtle Ear Cuff
The piercing culture made a comeback in the 1960s and '70s following the anarchist and hippie movement, where long dangling earrings and multi-piercings echoed the free spirit. This fashion detail quickly garnered popularity and became widely accepted in the West. Francesca Grima noted that commercial ear piercing in shops began in "the '70s, '80s, and '90s, whereas in the '50s, most people did it at home with an ice pack."
Cartier, Van Cleef & Arpels, and David Webb continue to design their earrings with clip backings. With the rise of all things preloved, there has also been innumerable vintage and antique styles back in the market. Online marketplace for covetable luxury jewellery, 1stDibs revealed that clip-on earrings accounted for 18% of all earring orders in 2021. These orders grew +40% annually (2021 vs 2020), which was higher than pierced earrings at +30% growth.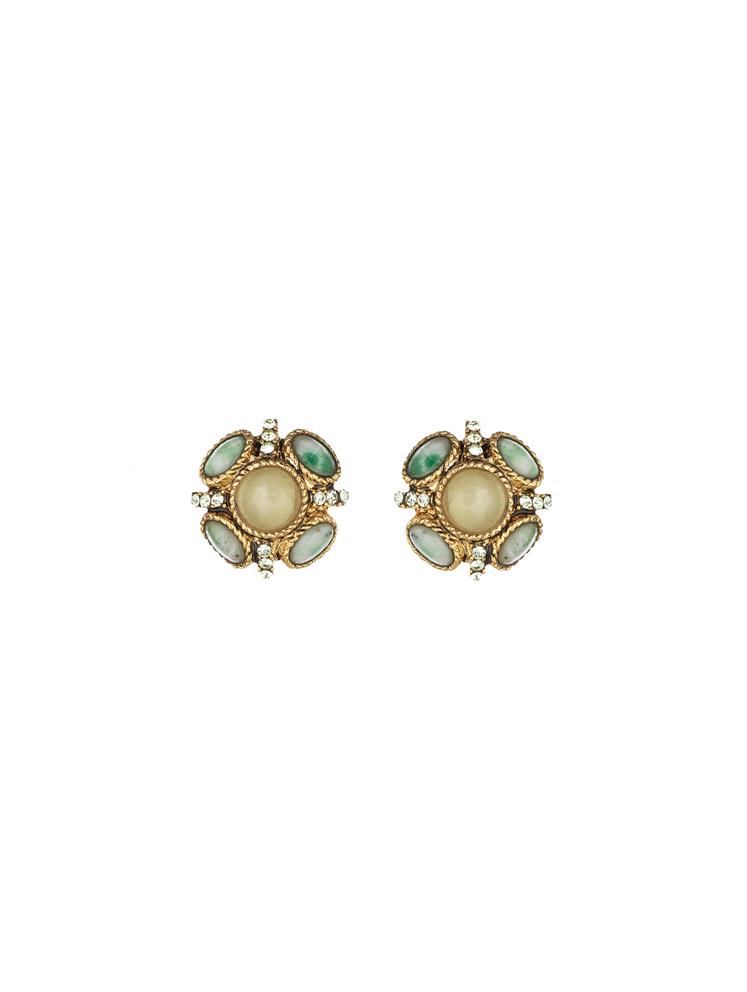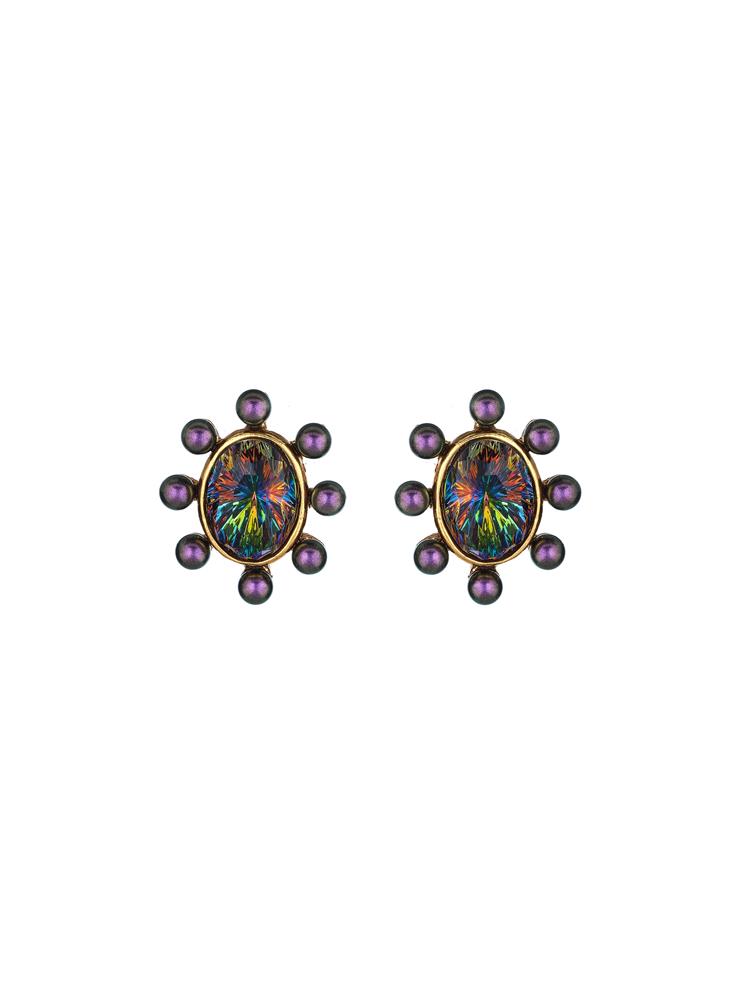 Top: Oscar de la Renta Button Earrings
Bottom: Oscar de la Renta Cosmic Stud Earrings 
"Clip backs on earrings are considered a special detail to finely crafted jewelry" explains Anthony Barzilay Freund, the editorial director of 1stDibs. "Many brands believe that the earring sits best on the ear with a clip, as you can move the earring closer to the face, where it is most flattering. It is also a generational thing — many women born in the 1940s and '50s do not have pierced ears," he added. "Although the trend of multiple ear piercings is popular now, most jewelry-savvy people understand that clip-on earrings can be worn by the pierced and non-pierced person alike. A well-made clip is substantial and comfortable to wear on the ear."
More recently, the explosion of ear cuffs provides an effortless look without the pain and commitment of constellation piercings. However, to achieve the curated ear stack, delicate decorative clip ons are not always prevalent. When it comes to the future for clip on earrings, it is no longer just a bygone era. Freund explains, "Even though multiple ear piercings are on trend now, clip-on earrings have always been in demand. Fine jewellers continue to make earrings with clip backings, as it is considered an attribute of fine quality."