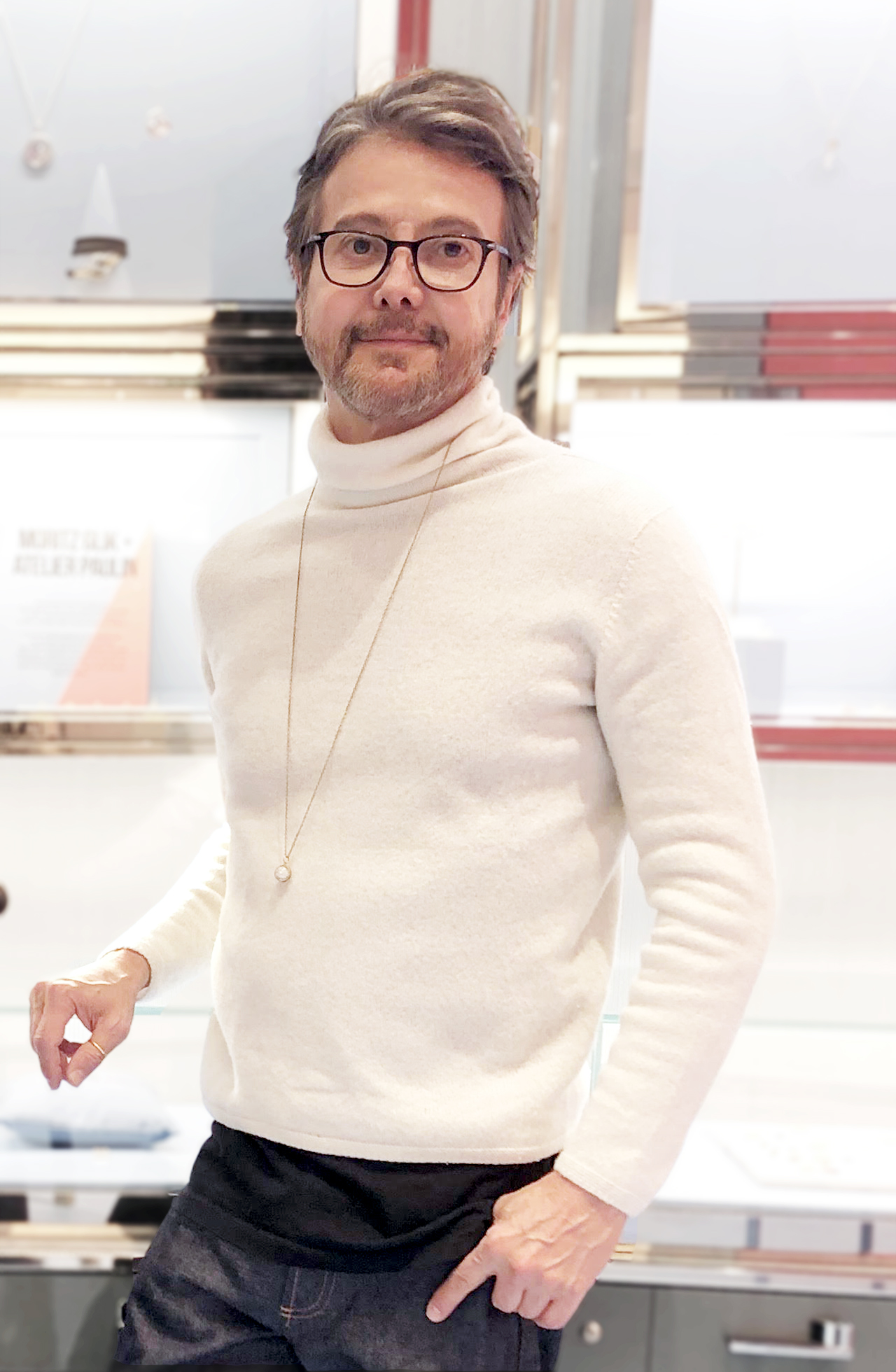 Brazilian jewellery designer Moritz Glik used to design shoes before he decided to trade them for gemstones. Back in Belo Horizonte, he had a shoe company, where he designed sandals, sneakers, leather shoes – the whole gamut of footwear. "I was not planning on becoming a jewellery designer," he says.
In 1991, Glik moved to New York City and began working for a jewellery designer, but on their home accessories line. He would sometimes watch the other workers, who made the jewellery and find it "very interesting and fascinating." He then began to read books and watch videos on how to make jewellery.
"I taught myself how to make jewellery. My very first collection was made out of sterling silver and I created a triangle for the gay community that sold out immediately after I showed them to some stores – it was an instant success. That was when I knew I was onto something," adds the New York-based designer. "I bought a jewellery bench. And in my tiny studio apartment, I taught myself the craft of jewellery making on the side, while working full time."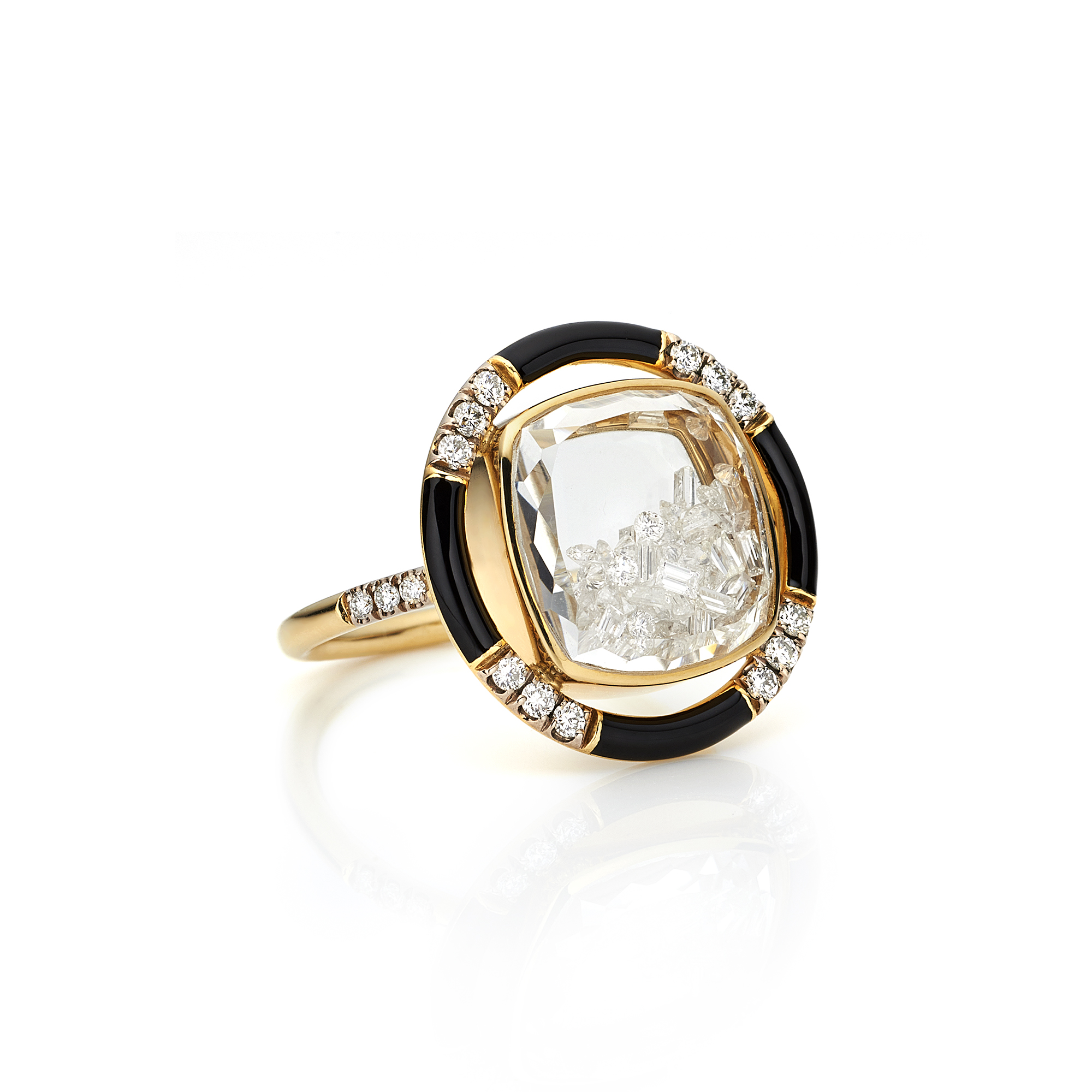 Volante ring
Glik embraced loose gems and entrapped them in white sapphire crystal cases. Fashioned into earrings, bracelets, pendants, and charms, the innovative pieces filled with tiny stones that freely move, shake, and tumble, upped the cool factor: He has since mastered the Kaleidoscope Shaker. Besides enamel, tagua nut and coconut shell have been used as counterparts for detailing in his kaleidoscopic creations – and, over the years, his jewelry has garnered many fans, including Taylor Swift, Nicole Kidman, Rihanna, Michelle Obama, Constance Wu, and Miranda Kerr.
Here, Glik tells us about his eureka moment and the new Apura collection.
What sparked the idea for your signature Kaleidoscope Shakers?
What sparked the idea for the Kaleidoscope Shaker design was a moment I had at my workbench. I would see loose gems in a lucite box move as I would shake it. That was my eureka moment.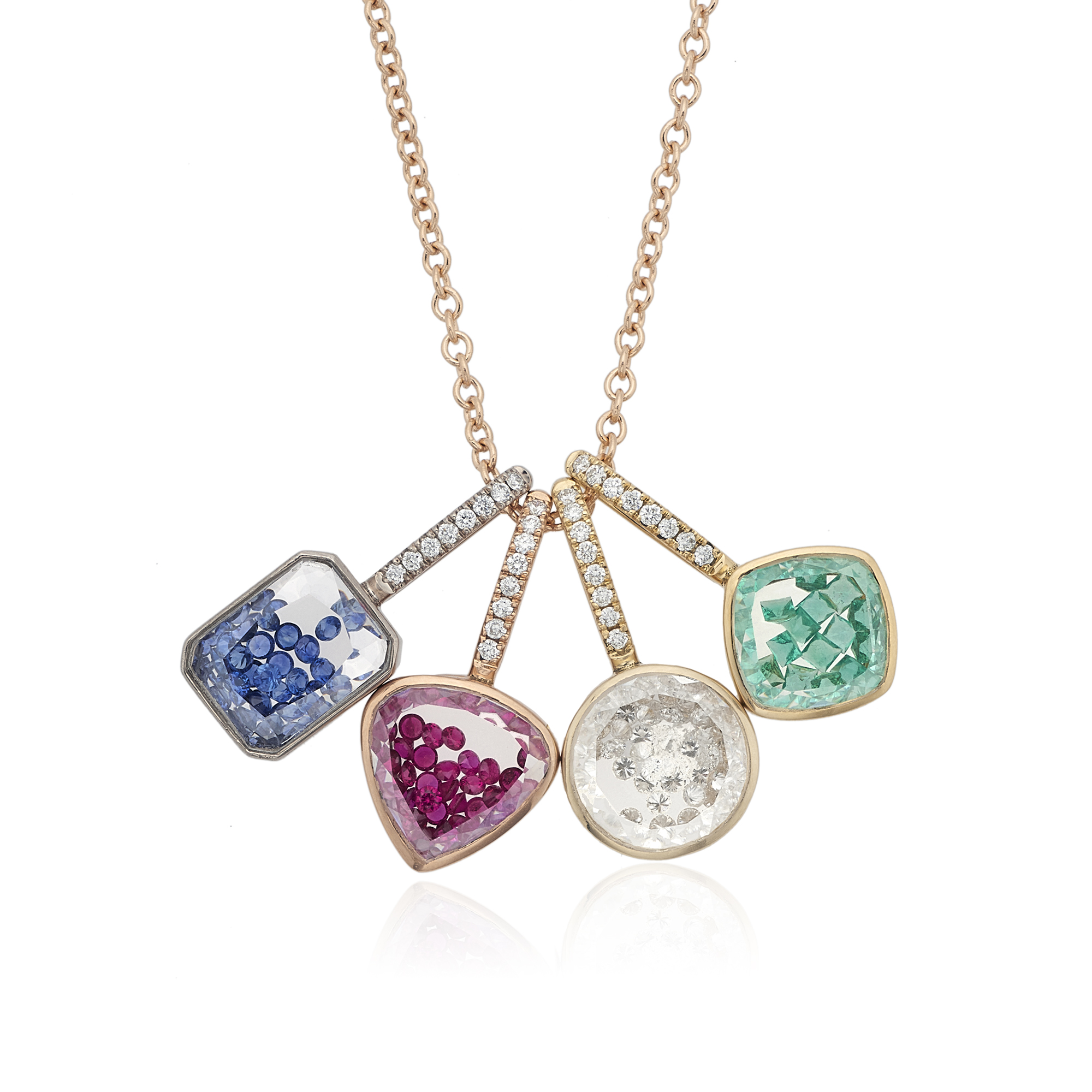 Charms set

What's your latest collection about?
I call the new collection Apura, because in Portuguese it means to refine or sharpen. I've put my touch on various classic pieces and, in a sense, I'm refining and sharpening my vision and designs that I know my customers' tastes are gravitating towards. The new collection consists of around 40 pieces. For the first time, I've incorporated the use of different pearls into my Kaleidoscope Shakers with the Voa (blue Akoya pearls), Concha (freshwater pearls), and Mar24 collections (Tahitian and South Sea Keshi pearls).
Would you elaborate on the grey-yellow gold fusion in the design?
I was trying to bring back the look from the 1700s and 1800s. Back then, white gold didn't exist, so they used silver. To make the jewellery more luxurious, they would back the silver with gold. I used this as a reference for our current collection.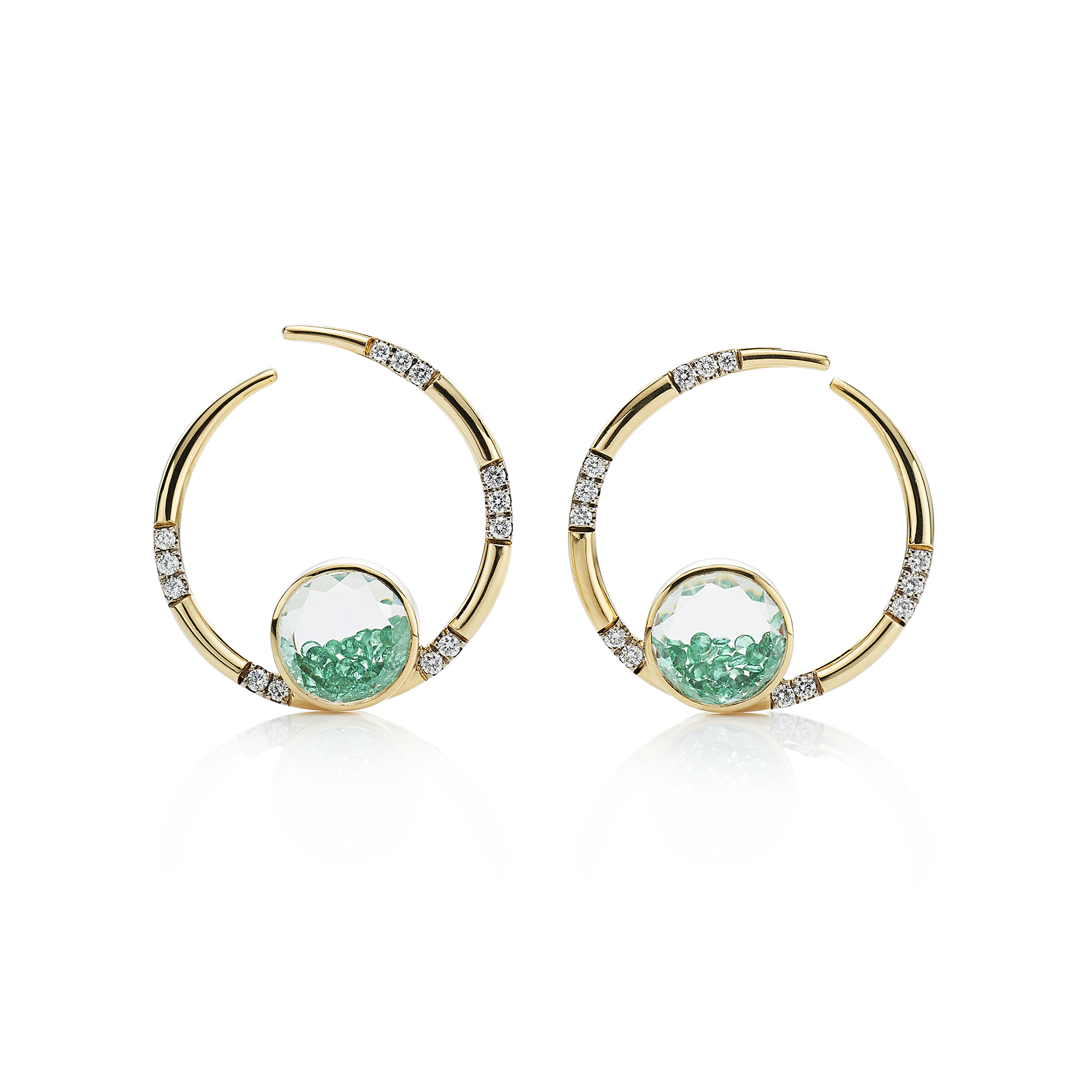 Caracol Earrings with emeralds and diamonds, enclosed in white sapphire kaleidosocope shaker, 18k gold
Which gemstones and colours dominate the Apura line?
Diamonds, Black Diamonds, Blue Sapphires, Emeralds, Rubies, Pearls, Malaya Garnet –
I wanted to use a rich colour tone that can be worn every day; that is why I worked with those gemstones and materials for this modern and refined collection.