New releases and designs from jewellery brands to keep on your radar 
Brand: Jemma Wynne 
Founders: Jenny Klatt and Stephanie Wynne Lalin (New York)
Latest Launch: The new additions to the Anniversary Collection emerald and diamond gypsy ring. The Toujours chain pieces, set with emeralds and diamonds, are a standout. "Each piece combines classic elements with 18 karat gold and precious gems in a way that doesn't feel overdone," say the designers.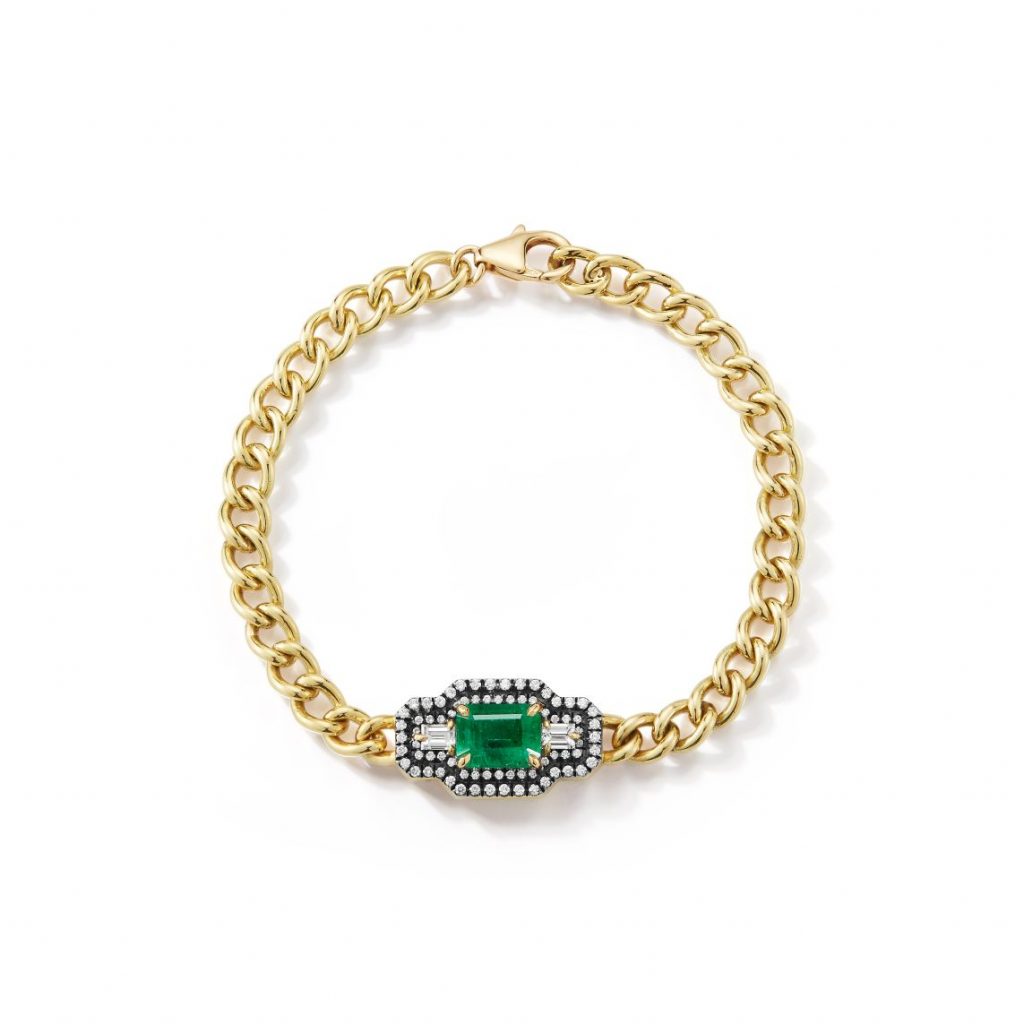 Design: The brand debuted the Anniversary Collection to celebrate its tenth anniversary in 2018. It started off as a limited edition run of their bestselling Prive Diamond cuffs, studded with diamond stars. This year, Klatt and Lalin have added a range of new silhouettes to the collection. "We're both collectors of vintage jewellery. With this collection, we aimed to emulate the craftsmanship and feel of rich gold jewellery from the 1970s, with thick gold hoops, chunky Gypsy set rings and the like."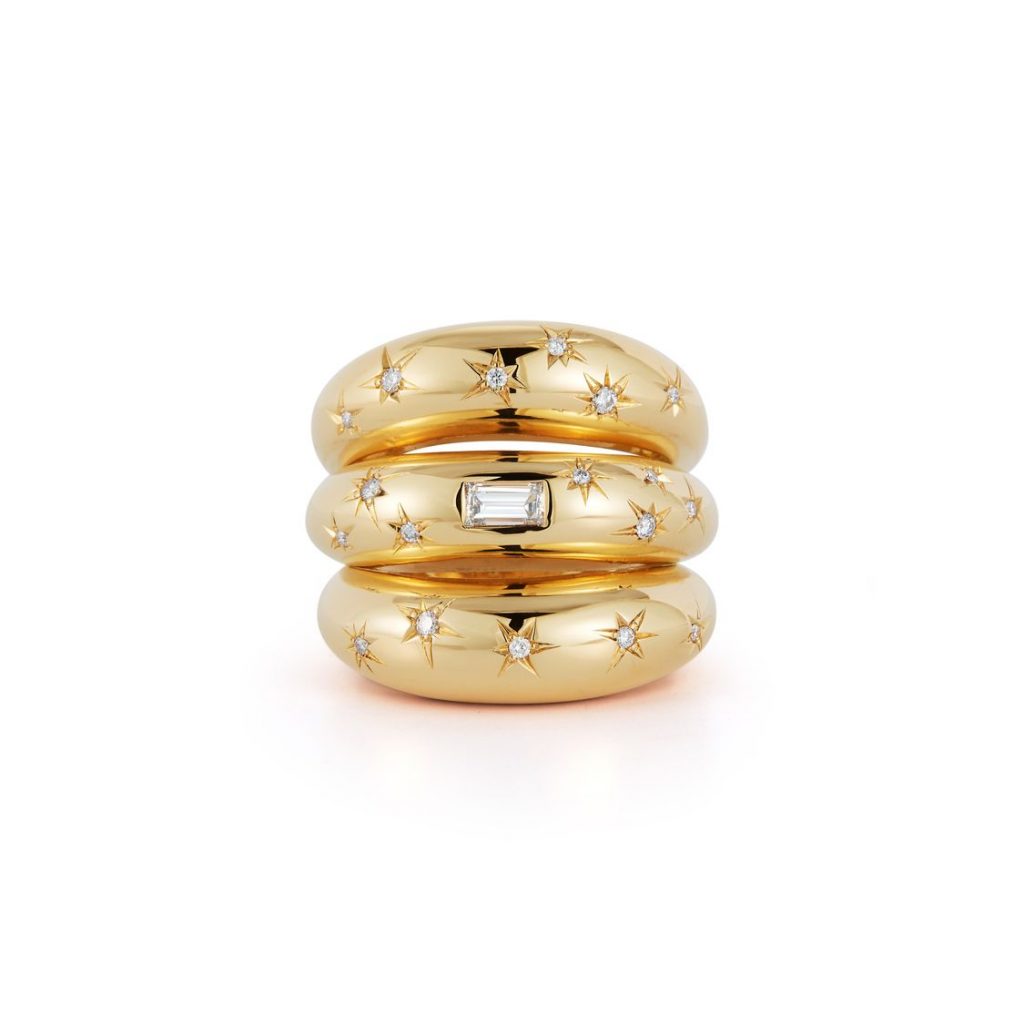 The new additions feature links in bracelets and earrings. "These pieces are part of a collection called Toujours, meaning 'always' in French, which is a reflection of our design philosophy of creating elevated 'go-to' jewellery for the modern woman. Chains are a staple, so we incorporated our signature heavy 18 karat gold curb chain into a number of new styles, to give the classic chain a luxe update."
Brand: Robinson Pelham
Founders: Vanessa Chilton, Zoey Benyon, and Kate Pelham Burn (London)
Latest Launch: The Cipher Collection by Robinsopn Pelham finds its inspiration in the Italian WW1 army identity tags. The team looked at dog tags, from the last 150 years, from many countries. "We decided to upgrade our dog tag collection into something that would look good with our signature rainbow gemstone setting, but that could also work in plain gold and with diamonds," says Chilton.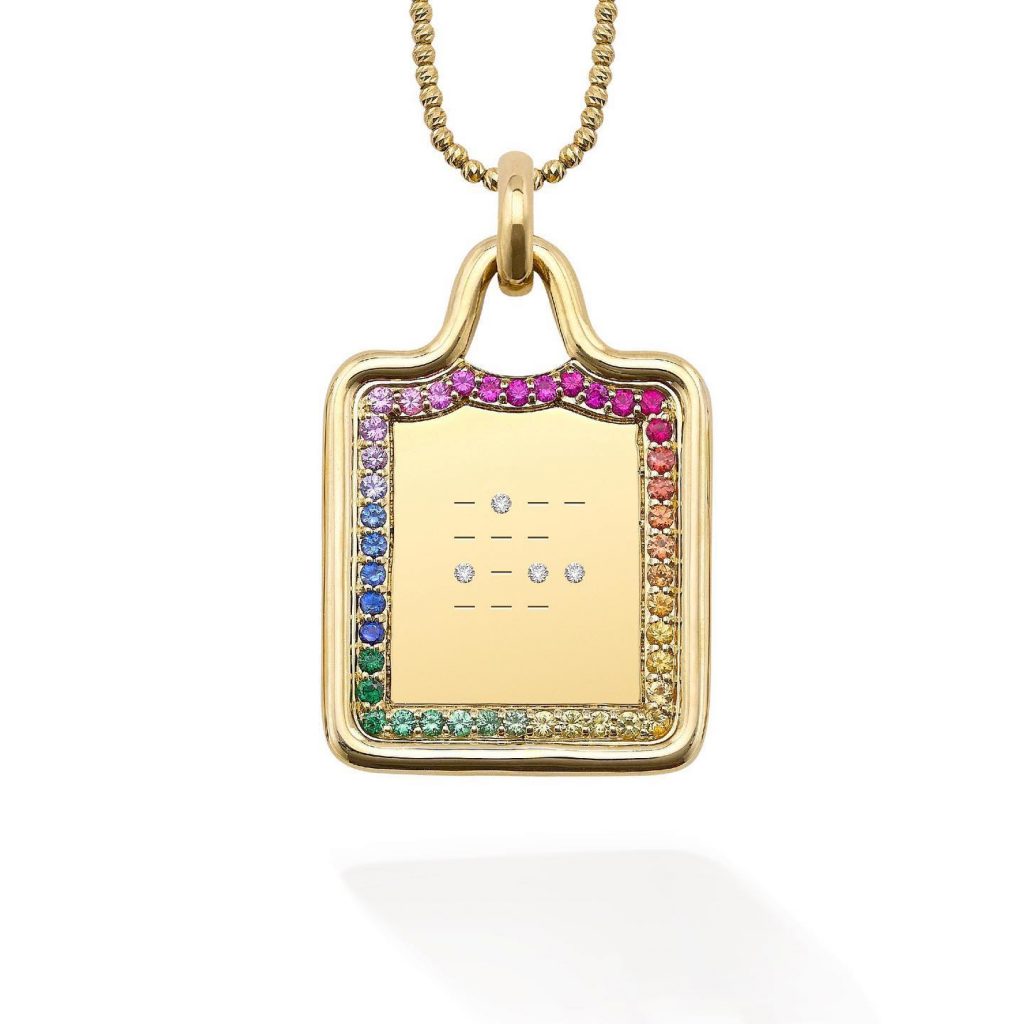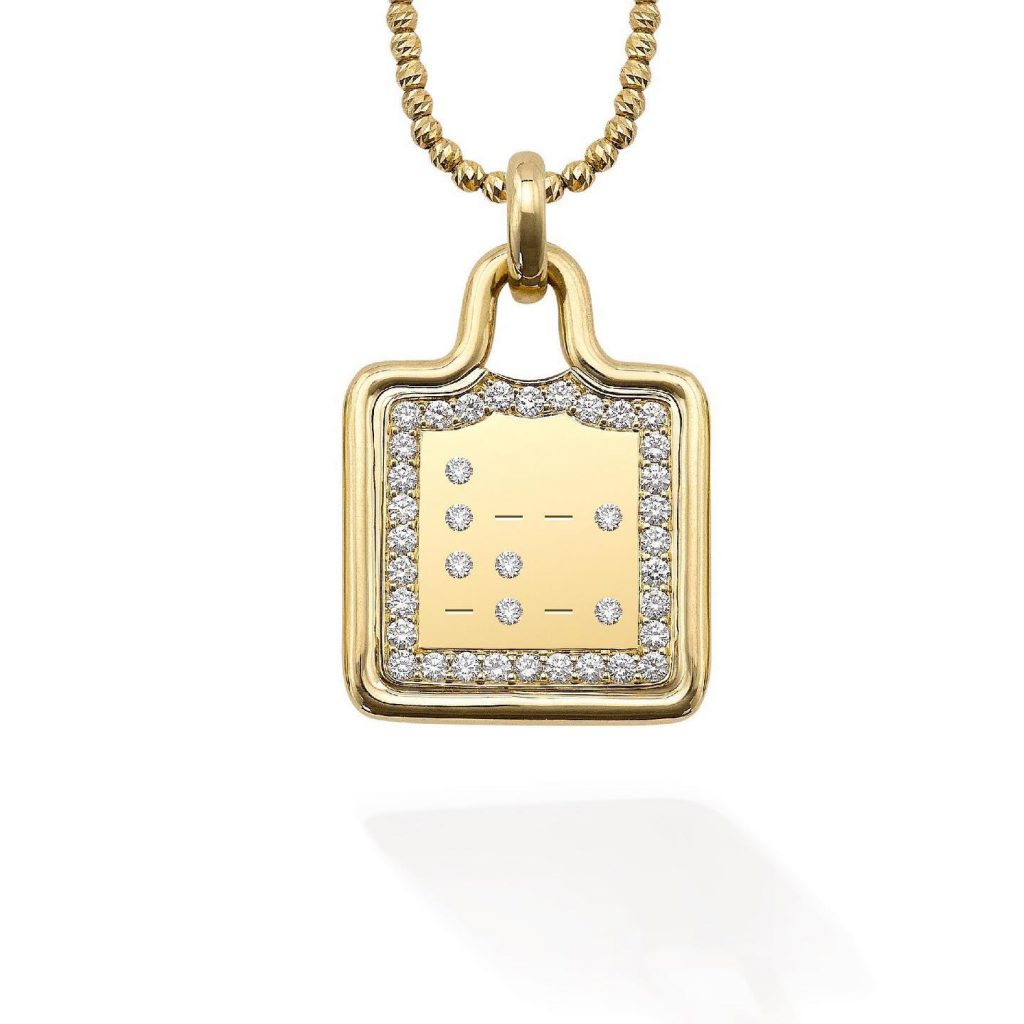 Design: The secret Morse Code messages are set with diamonds, alongside rainbow coloured gems for accents. "The coloured gemstones that we use to surround the Ciphers are sapphires and tsavorites," adds Chilton. The brand has also done bespoke messages for clients. "It's fascinating to see what messages people can come up with when it's visible only to them."
Brand: Emily P. Wheeler
Founder: Emily P. Wheeler (Los Angeles)
Latest Launch: The Kitty Hawk Collection is inspired by the colours and textures of 1980s windsurf culture and memories of its namesake town in North Carolina on the coast. "I grew up going there with my family. The trips to Kitty Hawk involved a lot of quality family time." For the designs, the designer paired opal, garnet, turquoise, petrified palm wood, ebony, diamonds, and 18 karat gold. "I had a colour palette in my mind from that time that inspired the collection – the windsurfing equipment and the distinct fashion aesthetic of the '80s," says Wheeler.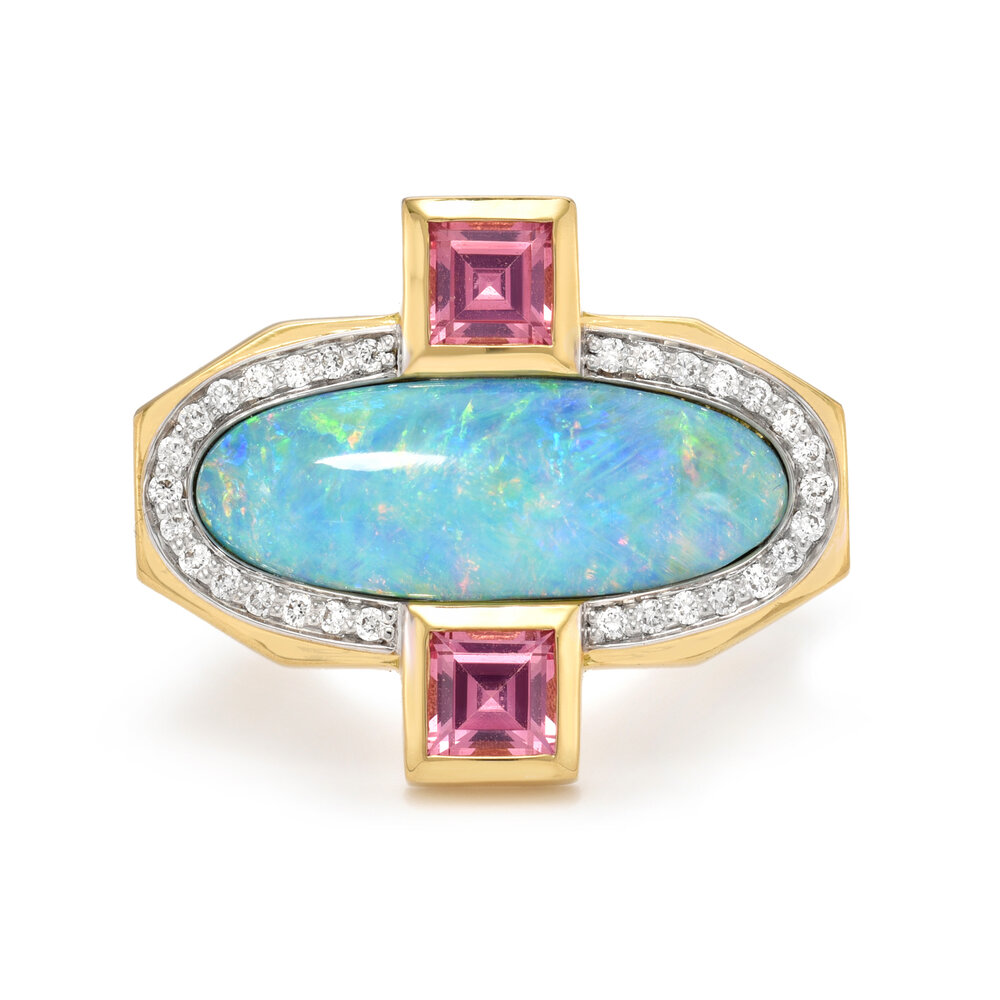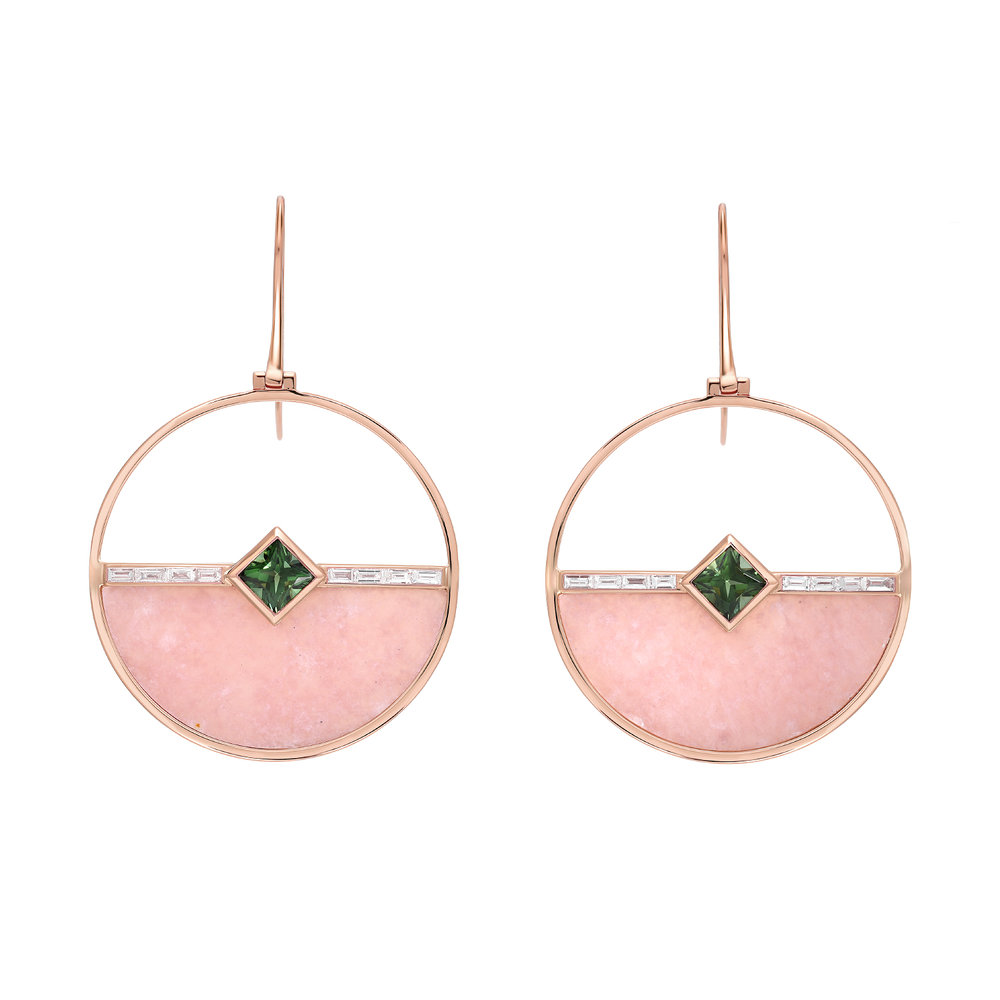 Design: The Kitty Hawk line sees Wheeler employing interesting natural materials such as petrified wood, tagua nut, and fossilised coral. "Petrified wood and palm root were an obvious choice because it reminded me of the wood docks and boats and rented houses. I feel there was a lot of natural wood elements around in the '70s and '80s." Wheeler's experimentation with tagua nut stems from it being a sustainable alternative to mammoth ivory and other ivory look-alikes. "I like combining matte materials with fine gemstones, so I'm always exploring with these types of materials."