Meet four inspiring women who are constantly striving for gender equality in the jewellery industry
Representation of women in the gems and jewellery industry has advanced in recent years, but there is still a long way to go. Like many other spheres, this industry has largely been seen as a "man's world" where women have had to overcome significant barriers in working in the sector.
There has been, admittedly, some progress with books and exhibitions about past and present women jewellery designers. Yet the focus is primarily on the downstream retail and design sector and representation of women is almost entirely absent in the upstream supply chain — the mining, sourcing, manufacturing to gem cutting, and gemological research.
According to most estimates, women drive demand for more than 90 percent of the world's jewellery. Their tastes and preferences shape the market and influence decisions at every step of the supply chain. Despite being primary wearers of jewellery, we might ask ourselves, why it has taken so long for the women working in the industry to receive recognition?
In recent years, there has been a renewed focus on the challenges to women's wellbeing and empowerment, driven by recent cultural change that has spurred the world into reevaluating society's views on equality and inclusivity. We caught up with four female role models leading this agenda, to understand whether things are changing and how jewellery businesses and institutions can strive to make it better.
Melissa Wolfgang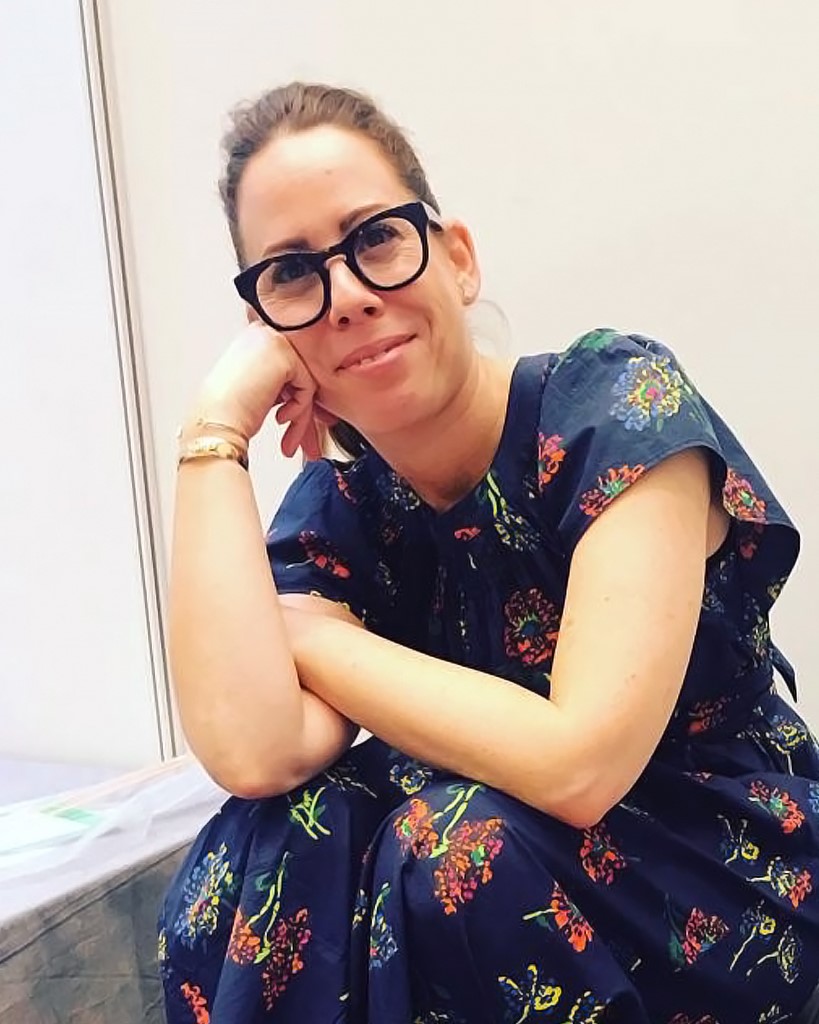 Melissa Wolfgang is the Co-Founder of the non-profit association The Glitterati, aimed to create synergy amongst women in the jewellery and watch space through support, education, and mentorship. "We felt there was a need to create community and synergy amongst women in the watch and jewellery industries. There was a real need for solidarity amongst women," explained Wolfgang.
The gem and jewellery industry is notoriously known to be dynastic where knowledge and savoir-faire are often passed down from one generation to the next. Wolfgang, a 6th generation precious gems and jewellery dealer, described that "creating The Glitterati was also a way to give back to other women. This was particularly important to me as I have been very privileged in my career."
Wolfgang believes that gender equality, and specifically, diversity, can be improved in every industry. "Tolerance, whether it be for women, racial diversity, or LGBTQ issues should be met with inclusivity, compassion, and tolerance across the board. It's 2021! This is a global issue, not only pertaining to the jewellery industry," she explained. "I think the #MeToo movement has shone a very bright light on things that had been problems for a long time and has led to a louder call to action."
Wolfgang supports members of The Glitterati in various ways, by providing mentorship, advisory, and education. "Whether it be through the quarterly newsletter or webinars with special guests, I love being able to connect people together who can potentially help one another, personally or professionally."​
Sustainability, ethics, and inclusivity are big topics. According to Wolfgang, although there are many tools available, "the background or ability to comprehend the language and terminology is not given to all. I hope this becomes more fluid so that others can learn and apply these practices."
Iris Maria Alexis Van der Veken, Executive Director of Responsible Jewellery Council (RJC)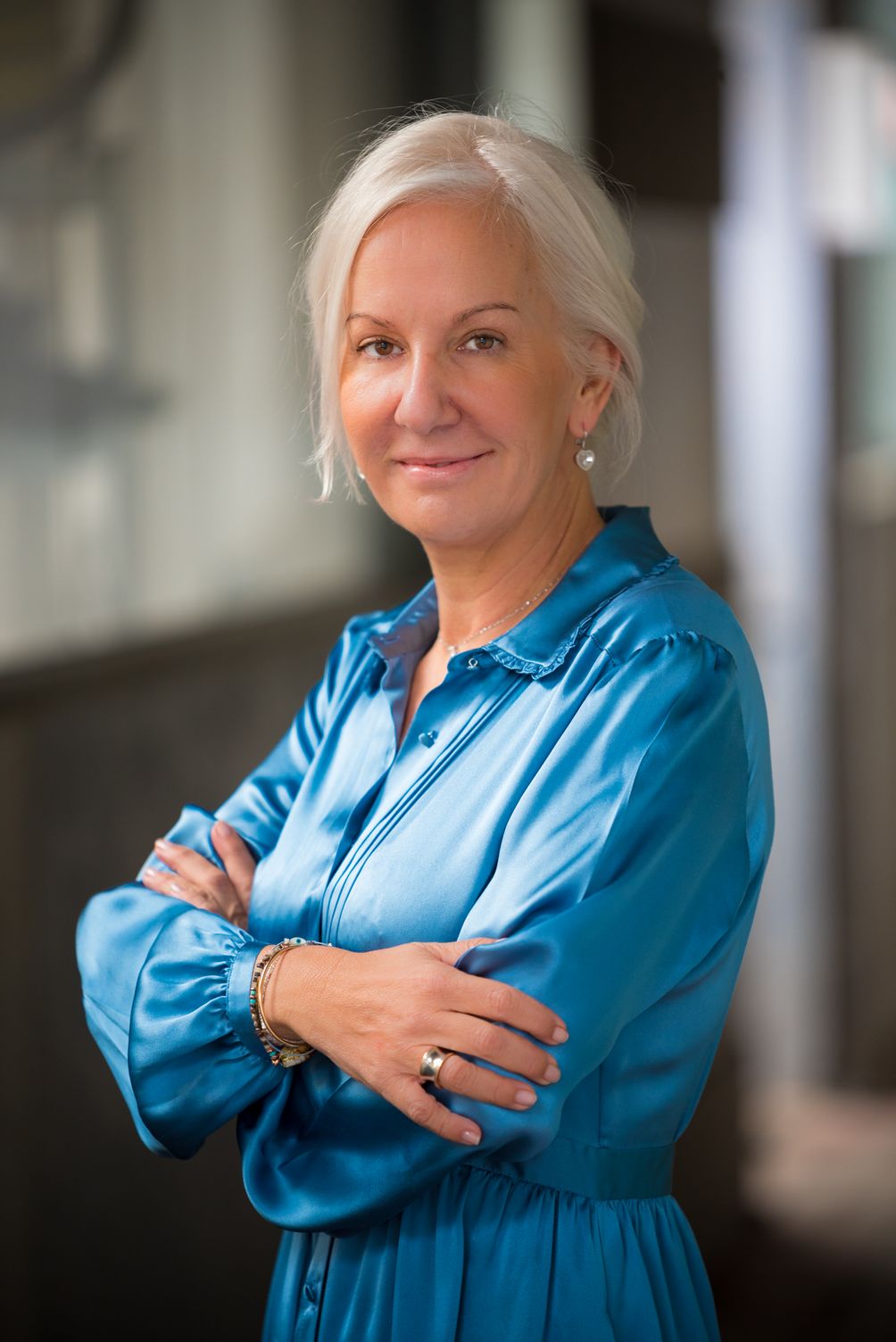 Iris Maria Alexis Van der Veken is the force behind the Responsible Jewellery Council (RJC), a non-profit organization aimed to create a responsible world-wide supply chain that promotes trust in the global jewellery and watch industry. Part of the RJC's agenda is to identify and address the barriers to women's economic empowerment to fulfill overall gender equality goals. "My focus has been to drive the sustainability agenda forward in the jewellery and watch industry.  And within that, I am very passionate about gender equity and all the ways in which my team and I can influence the lives and livelihoods of so many women in our industry."
She is a strong advocate for more engagement and support to women in artisanal and small-scale mining. "A study from BSR found that in Africa, women make up 50% of the workforce, however due to entrenched gender norms and patterns of resource ownership, they find themselves with limited economic and growth opportunities." Unfortunately, women's roles in jewellery supply chains have been conditioned by existing gender disparities, skewing them towards lower skilled activities where they are not fully rewarded or recognised. "As a result, women in our supply chains are performing more precarious work and yet are more vulnerable to income disparities. Also, the focus of public commitments from companies has been largely related to women in retail-facing operations and corporate leadership, and less to lower-income roles in the supply chain." She added "For progress to span the value chain, it is crucial to expand gender considerations to the entire jewellery industry," she asserts.
Van der Veken believes that ensuring women's rights are protected is not just crucial to fulfilling the human rights expectations of companies, it also has a strong business rationale. "Research has shown that companies committed to gender equality outperform peers."
Despite the scale and complexity of the challenges of the gem trade, she has immense hope that sustained action and focused leadership can deliver the promises of a more gender-equal workplace.
Jennifer Markas of The Women's Jewellery Association (WJA)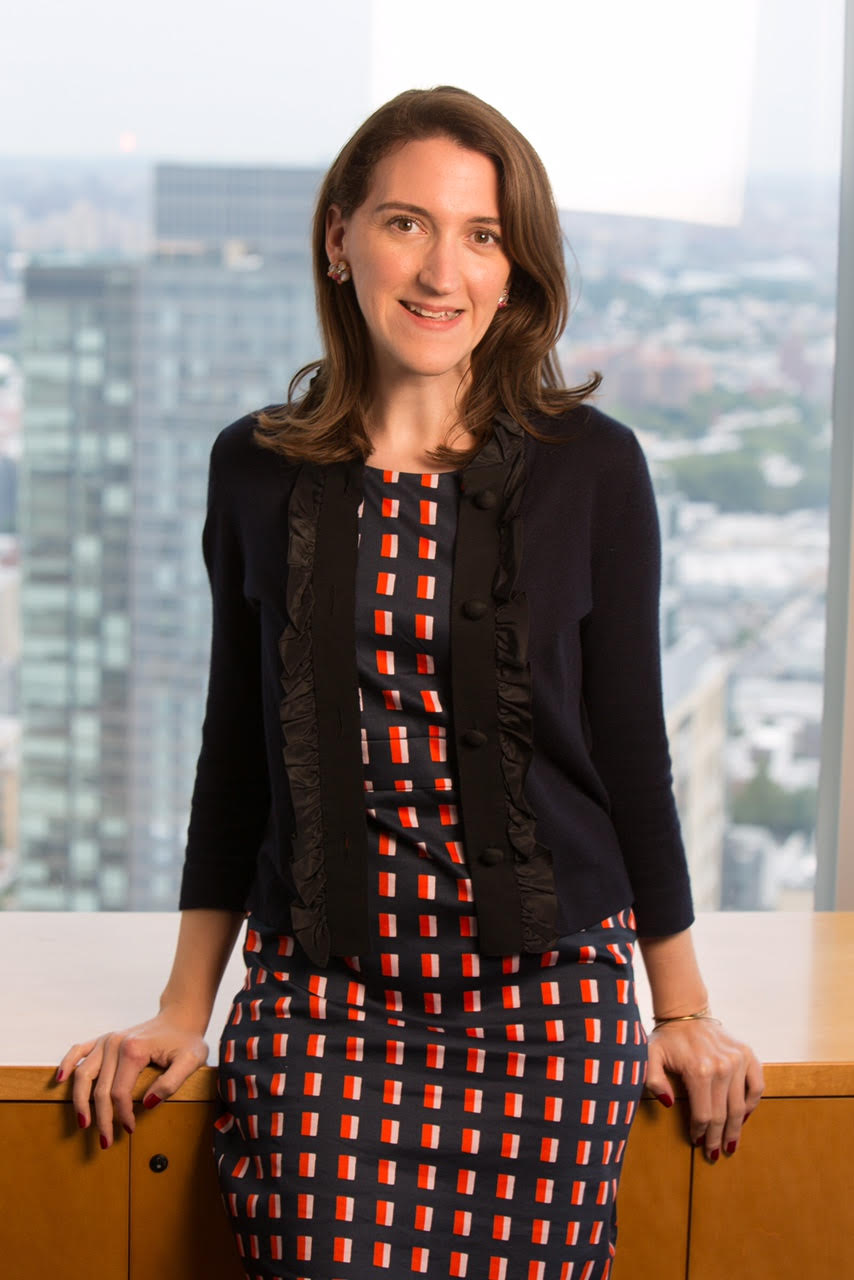 It all started from a small group of women with a belief that women networking with each other could change the world. For over 35 years, the Women's Jewellery Association (WJA) has grown into a premier empowerment organisation for women with over twenty chapters around the US and worldwide. Today, it has become ubiquitous in the jewellery world for being the biggest advocates for addressing the industry's gender imbalance.
At the helm of this organisation is Jennifer Markas, the Executive Director of the Women's Jewellery Association, Inc., "Our organization was founded to provide women with resources and a platform to elevate their voice. We advance the professional growth of our members through leadership training, networking and mentorship."
The WJA is also deeply committed to embracing and celebrating diversity. "We recognize that many professionals, including women of colour and the LGBTQIA+ community, have been left out of decision-making processes and left behind when it comes to their advancement in our industry." WJA launched a dedicated Diversity Committee in January 2020 to help set strategic goals for their community. They regularly host conversations and share how they can best support professionals and grow diverse talent in the jewellery sector.
The WJA is continuously working to make it easier for women to grow their leadership skills, gain access to capital to support their businesses and education and connect with industry professionals. "One of our goals is to build more empathy across our organization and the industry overall, and we look forward to continuing this important work with the support of our board, our members, and our partners."
Patricia Mweene of INONGE ZITA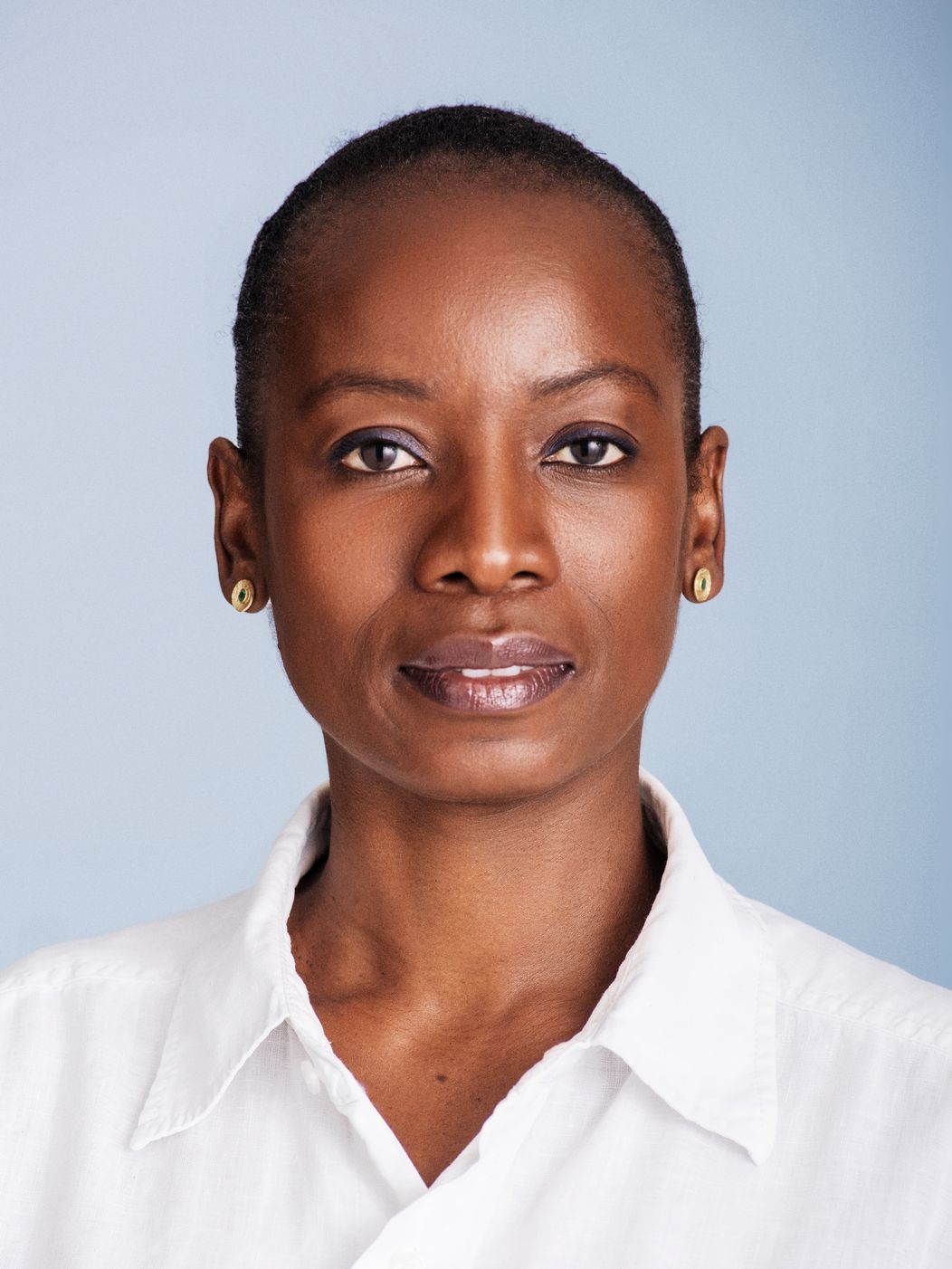 Calling for equality and diversity across the gems and jewellery industry, the Founder of Inonge Zita, a jewellery brand based in Copenhagen, Patricia Mweene started her business in order to create employment for unemployed female gem cutters in Zambia. She celebrates the work of female gem cutters, an occupation that is often made inaccessible and dominated by men. "Jewellery is made for women and bought for women. That makes it the more reason to include women in the decision-making process across the jewellery value chain. It's a no brainer." Mweene is currently working with a German gem cutter to teach quality management in gem cutting and creating employment opportunities for female cutters in her hometown of Ndola, Zambia.
Mweene explained that the majority of women in Africa working in the precious materials supply chain operate as artisanal small-scale miners (ASM). "In Zambia, there is a very high number of unemployed graduate female gem cutters who are also aspiring jewellery designers. But their employment prospects are dismal." For women working in ASM, she said there is no funding or government led initiatives to help them formalise their operations and run profitable small scale mining enterprises. "There is still a lot of work that has to be done on gender equality in Africa," she added.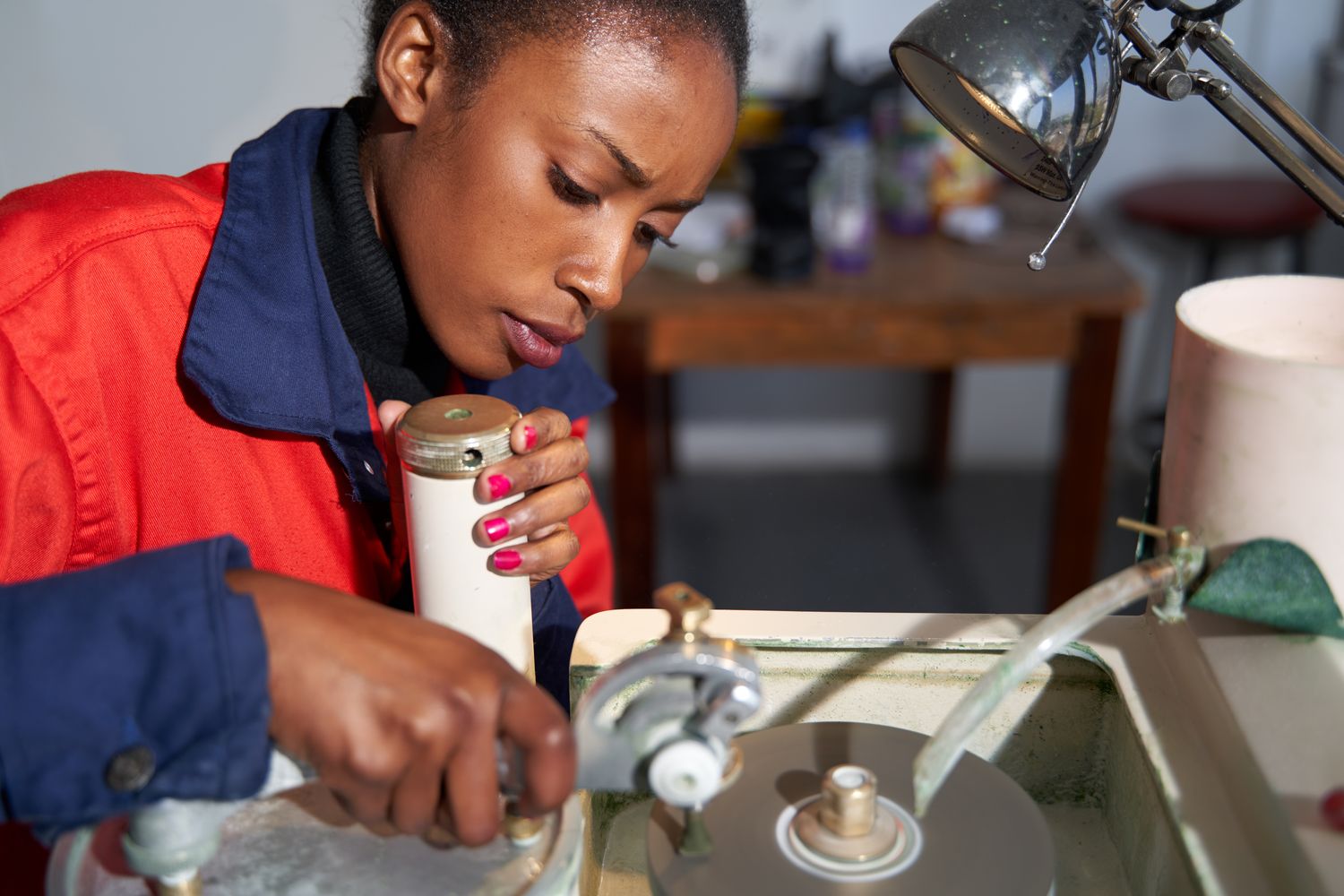 Zambian Gem Cutter, Thoko, is one of the very few trained female gem cutters working in Zambia. Photo courtesy of INONGE ZITA

Despite the problems in ASM communities, there have been recent improvements in other parts of the world. Mweene believes that the outlook of gender equality across the precious materials supply chain varies depending on each continent. She explained that in Scandinavia and Germany 80-90% of goldsmiths are women. "I noticed a real change in the outlook for gender equality witnessing greater female founded jewellery companies like my own that use precious materials in their jewellery design."
Africa has a rich history of traditional jewellery making which has been overlooked due to its focus on exporting raw materials. "Africa has all the raw materials required for establishing a vibrant jewellery manufacturing industry." For Mweene, she would like to see a future where more gold refining, gem cutting, and jewellery manufacturing takes place in this continent.