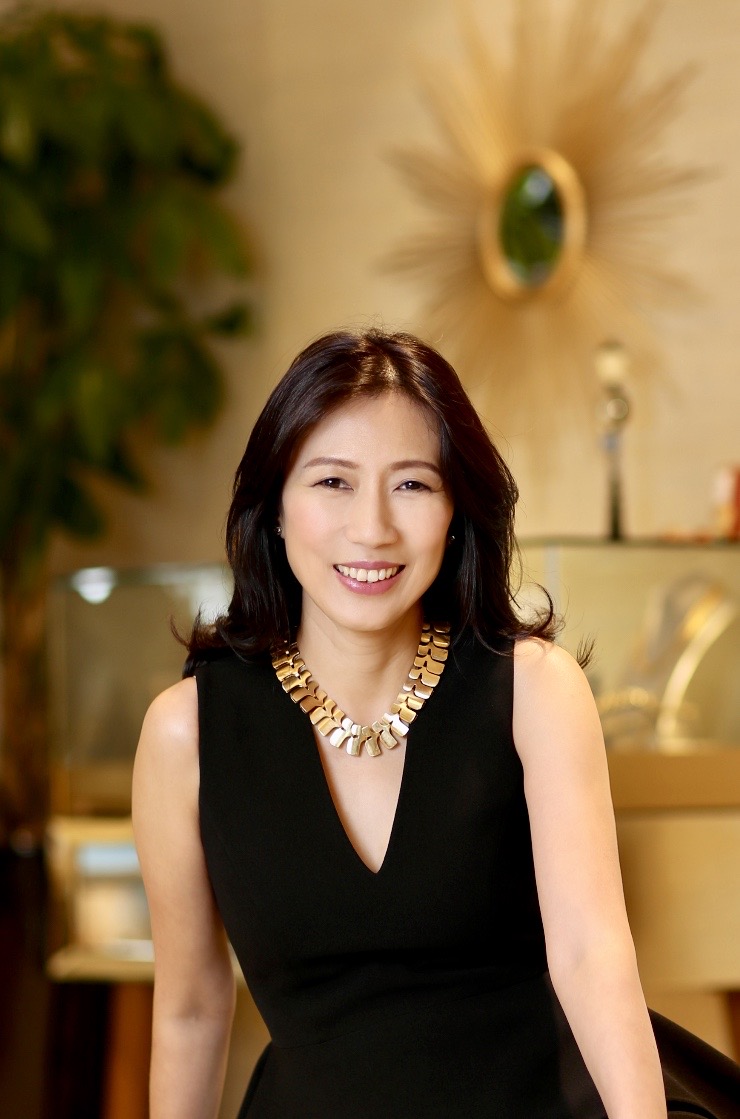 Popular luxury labels reign supreme in Singapore, but when it comes to jewellery, attitudes are slowly changing, shares Brenda Kang of Revival Vintage Jewels. She reveals that jewellery lovers are unable to resist the charm of vintage and the allure of next generation jewellers.
"My grandmother always had on a classic jade disc pendant and a pair of 24K gold earrings. She hardly took them off and when she passed away, they were cherished items that were then passed on to my aunts and my mom. As for my mom, she had a very retro-chic chalcedony and gold pendant necklace that she wore in the '70s and was usually paired with platform cork heels and a simple white maxi dress," shares Brenda Kang, founder of Revival Vintage Jewels, of her earliest memories that involve jewellery.
These memorable pieces have, in a way, paved the way to where she is now: The proprietor of one of Singapore's most respected vintage jewellery boutiques, as well as a leading jewellery expert in the region, thanks to her years at Christie's, where she handled some of the world's most fabulous jewels.
Walk us through your journey through the world of jewellery so far. What moments particularly stand out for you?
When I was working with Singapore Airlines as a flight attendant, I was very much drawn to the various jewellery stores and museums that were so different from the ones we had in Singapore.
It was fascinating to see the vintage stores and learn about the history of jewellery. I then decided to take a course in Gemmology at GIA in Thailand. I topped my class and I was offered a role as a teacher at GIA in Thailand after receiving my Gemmologist diploma. I later had an opportunity to attend a GIA career fair in Los Angeles in 1997. I interviewed with Christie's and was lucky – they were looking for someone bilingual who could be based out of New York. I moved to New York City and signed on as a trainee jewellery specialist that same year.
I had many great memories of my time in New York city at Christie's, but by 2001 I had to move quite a bit, following my husband to Paris, Shanghai, Beijing, Geneva, and finally back to Singapore. It was a blessing as I had a chance to work in Christie's offices in these cities, saw many great collections, met many wonderful clients, and learned a lot about the jewellery trade. In 2012 I left Christie's after 15 years, and a year later I started Revival Vintage Jewels. I needed a change, disappointed with the jewellery being offered in Asia, and very much fuelled by the desire to share my love for vintage jewellery with collectors here.
Looking back, the moments that stood out for me would be the auctions for Elizabeth Taylor, Doris Duke, Ellen Barkin, Ralph Esmerian, and many more. These were all amazing auctions that have shaped what I feel is beautiful jewellery and what is worth collecting. And of course, starting Revival Vintage Jewels and seeing how far we have come since 2013 is also very gratifying.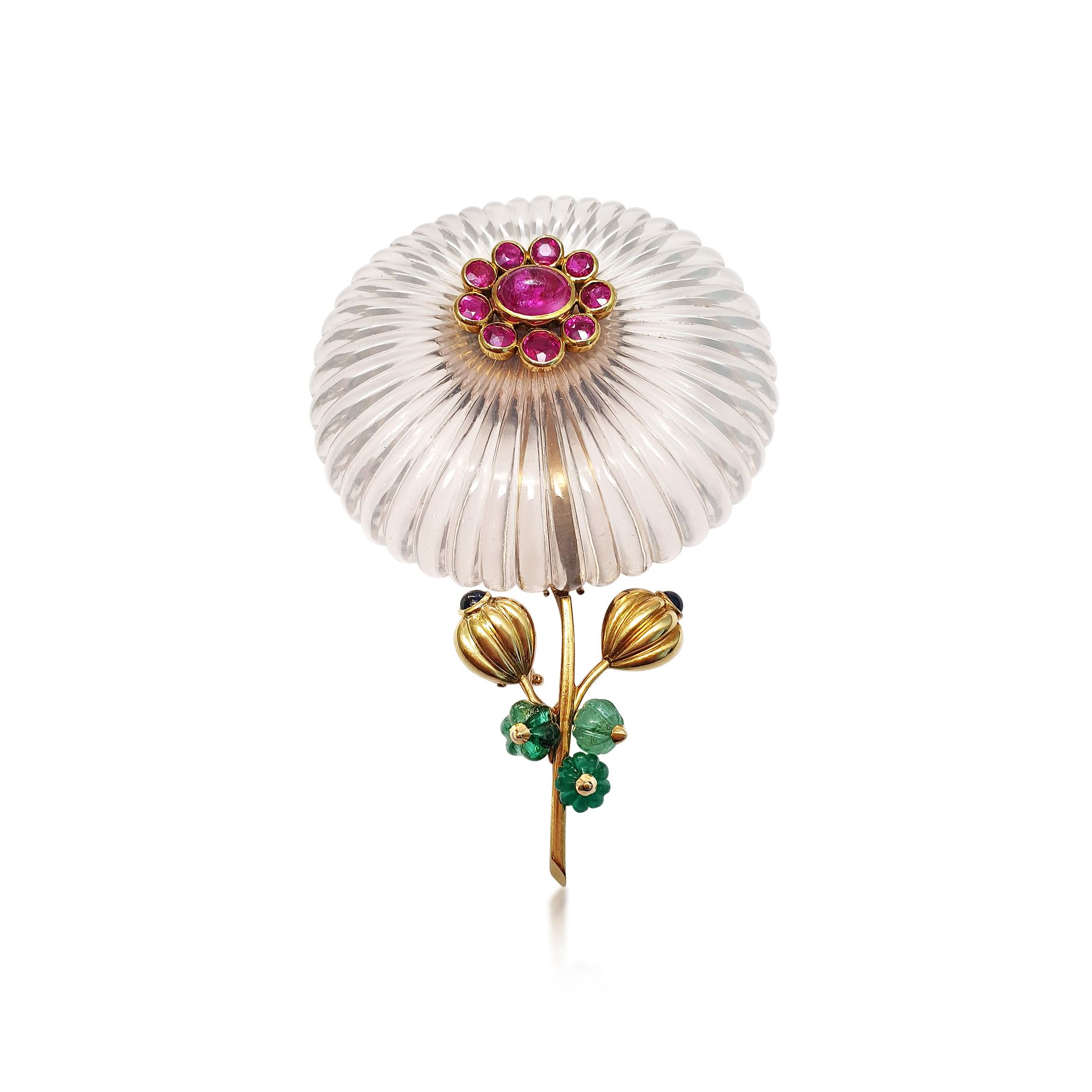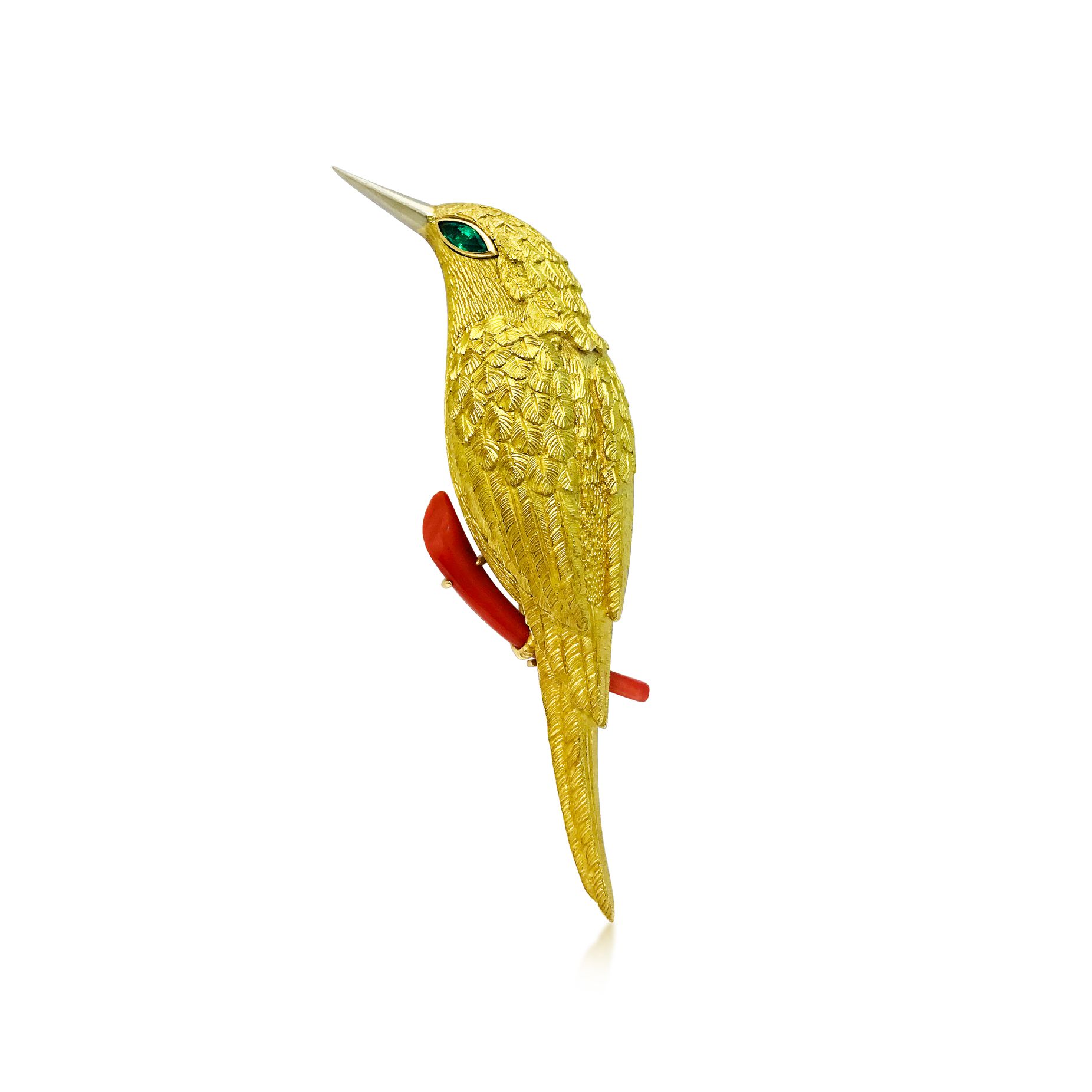 Top: Rose Quartz, Rubies, Emeralds, and Sapphires brooch by Belperron
Bottom: Yellow Gold, Coral, and Diamond brooch by Van Cleef & Arpels
What was your main objective when you opened Revival Vintage Jewels? What was the jewellery market like in Singapore that time and were people opening up to the idea of purchasing vintage jewellery?
My main objective was to share my love for vintage jewellery to Singapore and Asia. Many ex colleagues, friends, and clients advised me not to open a shop in Singapore, saying it isn't a good place to start a jewellery business, much less a vintage jewellery one. Compared to our Asian neighbours, they thought that there isn't much of a jewellery culture here. Most of them advised that Hong Kong would seem to be a more logical place for my venture. But I wanted to be in Singapore because I love being back home and being close to family and friends. Plus, I felt I didn't have too much to lose. I thought I could always go back into the auction world if it didn't work out.
They were not entirely wrong to say the market in Singapore is small. In 2013-2014, vintage jewellery really wasn't as popular as it is today. I had to do trunk shows in Hong Kong, Taiwan, and China to be able to grow at a faster pace. I was lucky to have many clients who loved the selection of jewels I brought them and in turn, they supported me and brought their friends. Thankfully the number of Singaporean collectors grew each year. The more they saw in our gallery, the more they grew to love and understand the appeal and collectability of vintage jewellery.
How would you describe Singapore's jewellery scene today? Are people still opting for the popular labels or is there a shift in the consumer mindset?
I definitely see a shift in the consumer mindset. Some who might only have only bought at traditional retail stores in the past have now embrace having a selection of vintage to add a bit more "character" to their collection. They're also usually the ones who have reached a certain level of success and feel they don't have anything to prove with their jewellery choices. In fact, they really want to stand out from the usual style in the society pages.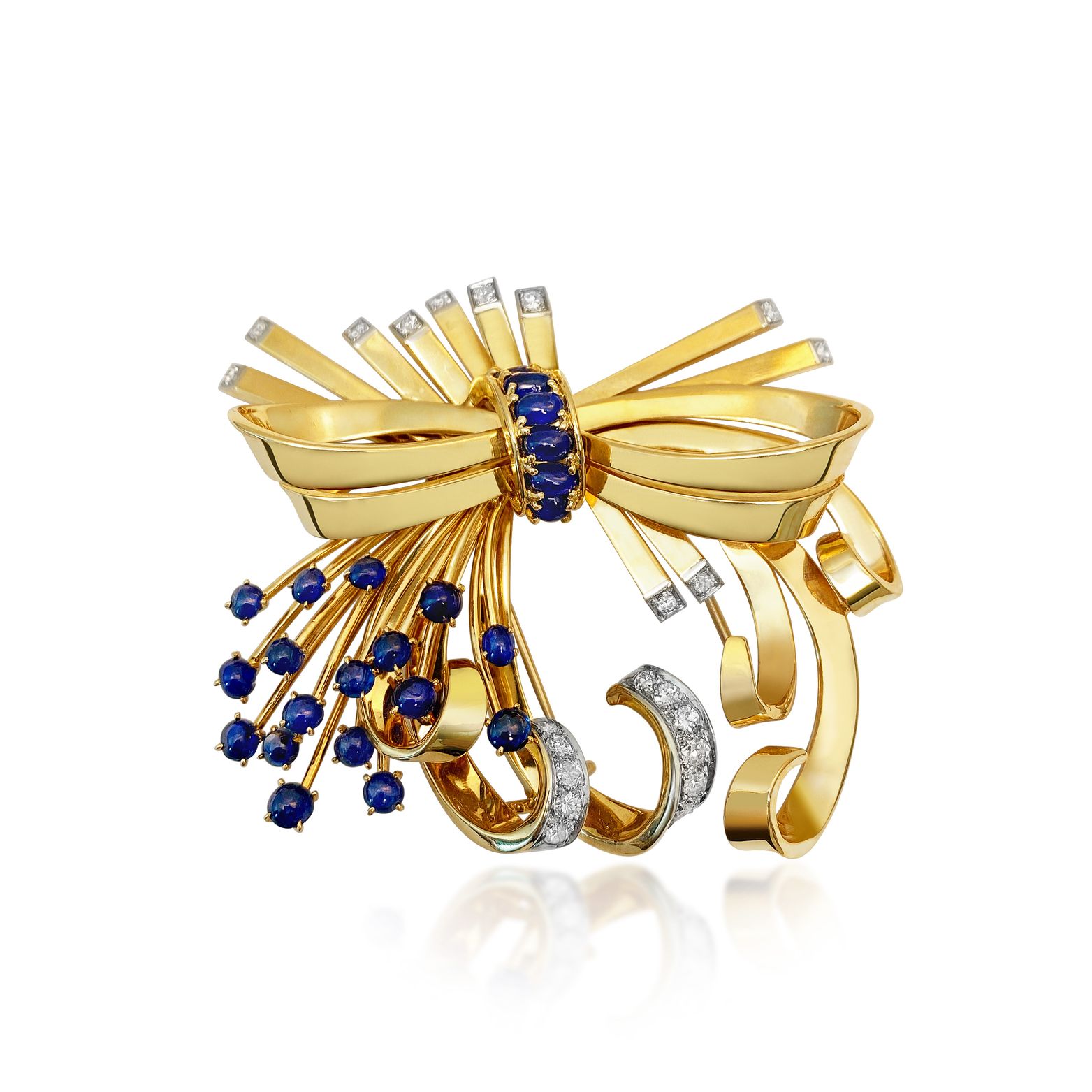 18K Gold Mauboussin Sapphire and Gold Bow brooch
I'm also seeing a younger generation that embraces sustainability, loving the idea of buying vintage versus another mass produced, newly made piece. There are also those who prefer a jewellery look that is more individualistic and those who are more artistically inclined who want more history and stories that come with each piece. Those are our clients and I certainly see that as a growing trend.
Revival Jewels is known for its selection of exquisite pieces from revered brands like Cartier and Van Cleef & Arpels. However, you've also brought in jewellery brands most people might not be familiar with. Why now and how has the reception been?
We just wrapped up our latest event, "Master Jewellers of the 21st Century", which featured four contemporary jewellery houses. I feel these brands will be the most sought after collectible vintage jewels of the future. They are JAR, Bhagat, Hemmerle, and Forms. I consider them masters because of their strong design/brand DNA and high quality craftsmanship. Each has their own distinct style and they make one-of-a-kind, very limited quantities of jewellery each year (between 60 to 200). They have also inspired and influenced many jewellery designers with their creations.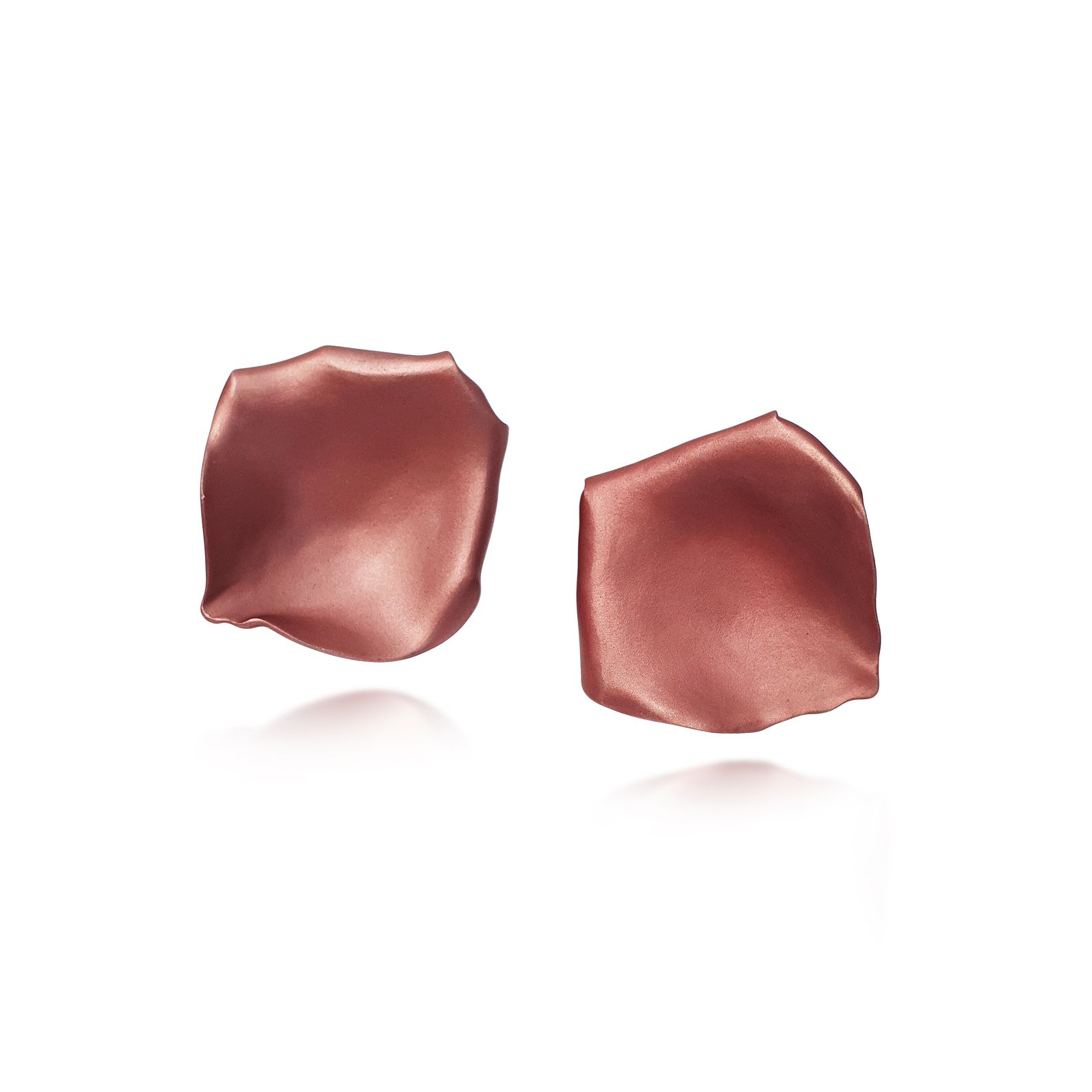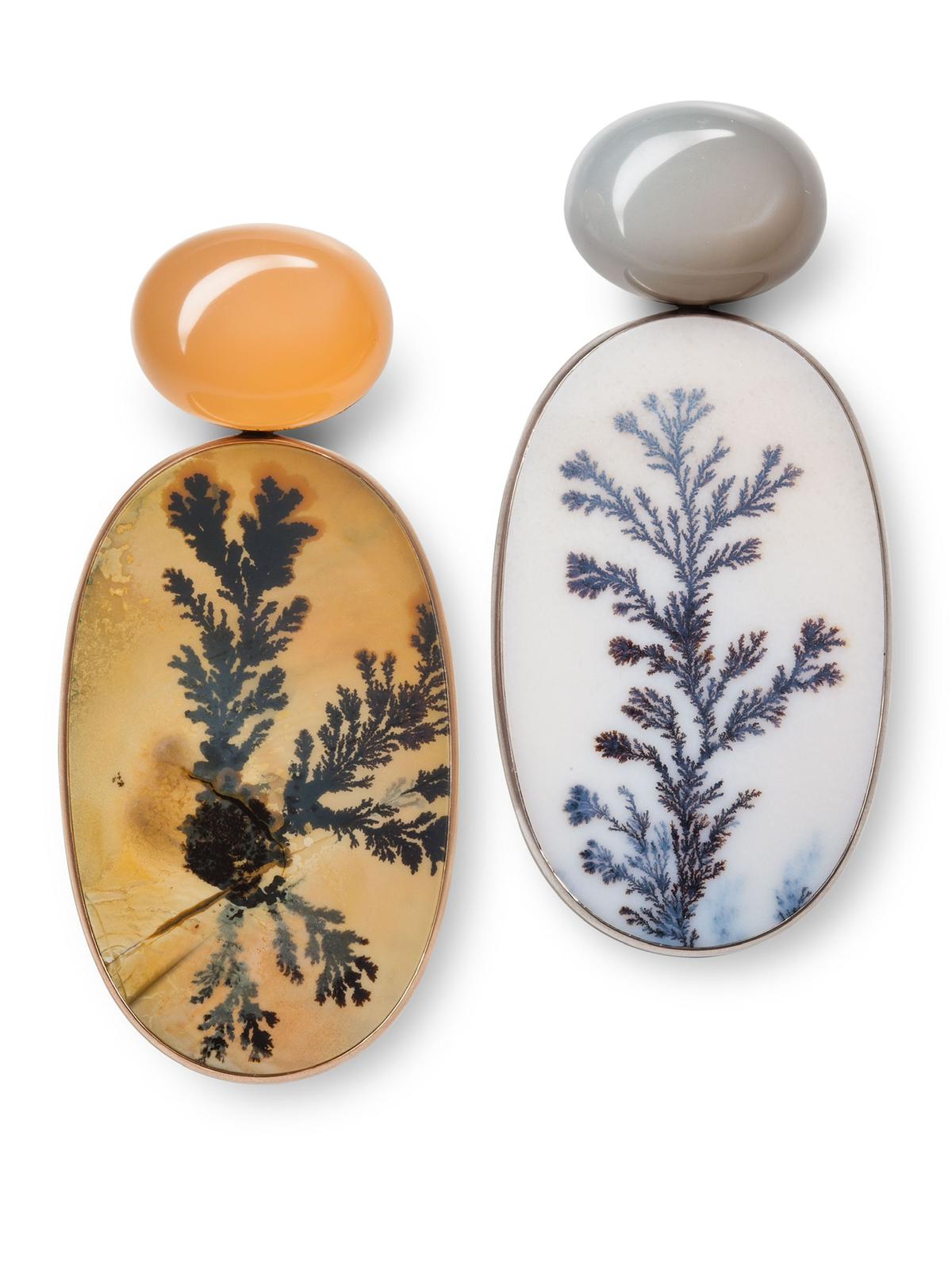 Top: A Pair of Aluminium Rose Petal earrings by JAR
Bottom: A pair of Moonstone and Agate earrings by Hemmerle in rose gold and matted white gold
The event was a success and we are very happy with the feedback. Many clients who may have heard of these jewellery houses, but never had a chance to see them in person, were very glad to have had the opportunity to learn about them and to see them in Singapore for the first time.
The pieces that were showcased are all like works of art in the jewellery world and it was nice to give our clients and potential clients the opportunity to see and understand why these four jewellery houses are so sought after by top jewellery collectors around the world.
Living in such uncertain times, what role do you think jewellery plays in our lives?
Good jewellery is a form of art. Like art, you get to appreciate all the various elements and the time that has gone into designing and producing it; the emotions it brings to the surface when you look at it.
Great jewellery can lift your spirit. It makes you walk a little taller, makes you feel a little more special when you need that extra sparkle on a dreary day, or just to make you feel a little more powerful before attending an important meeting. It could also help spark a good conversation at a boring dinner party.
Then you have sentimental reasons like marking important occasions, gifting it to make someone's day, give strength by keeping a loved one's jewellery gift close to your heart, and to endure for generations to come. Good jewellery has the power to do all that.