Caratell's years in the industry, coupled with a nimble approach to the business and understanding of the market and their clients, results in an optimistic view of the future.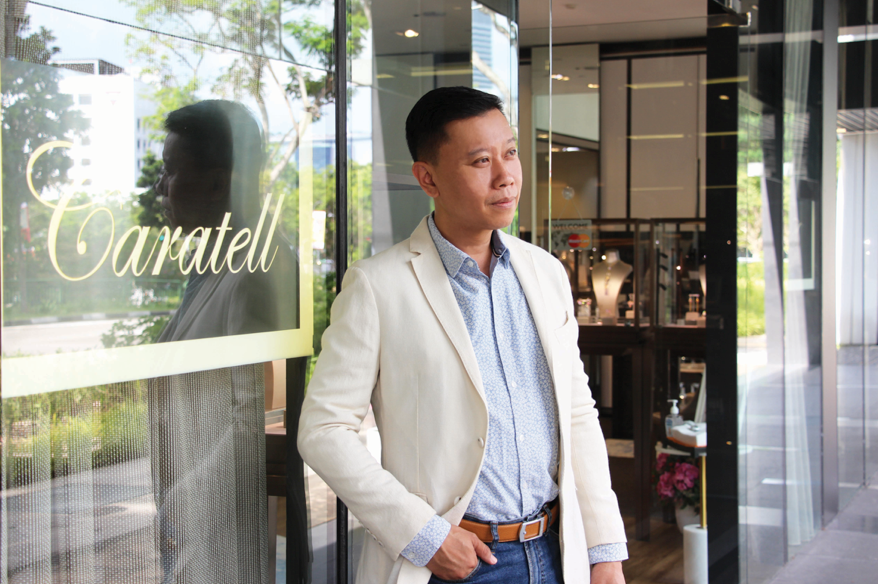 Michael Koh
There's no denying that the future seems uncertain for most – especially those working in the luxury industry. With tourism at a standstill coupled with cautious spending, businesses are unsure how to proceed. But for Singapore-based jewellery brand Caratell, led by founder and jewellery designer Michael Koh, their view seems to be a bit more optimistic. Why? Because of industry expertise, a pool of loyal clients, and a well planned vision keeping them on track.
What has been keeping Caratell busy at the moment?
We have extended our operating hours to the convenience of our customers. We also refreshed our website to make it more interactive. With an online presence, our customers will be able to chat with our sales staff, even until late at night, if they require more information on a particular item.
We believe that as a jeweller, it's not just about trading – it's also about professionalism. Hence, we impart the knowledge of gemstone and jewellery fabrication to our staff to better prepare them and help them build confidence in serving clients. We also conduct gem masterclasses for stones like emerald, ruby, sapphire, and jade, and plan on introducing new topics on diamonds, pearls, and spinels.
To enhance the learning journey of our customers, we also plan to introduce a traditional glass enameling class in a small group, comprised of packing, firing, and filing, which many will find therapeutic and fulfilling.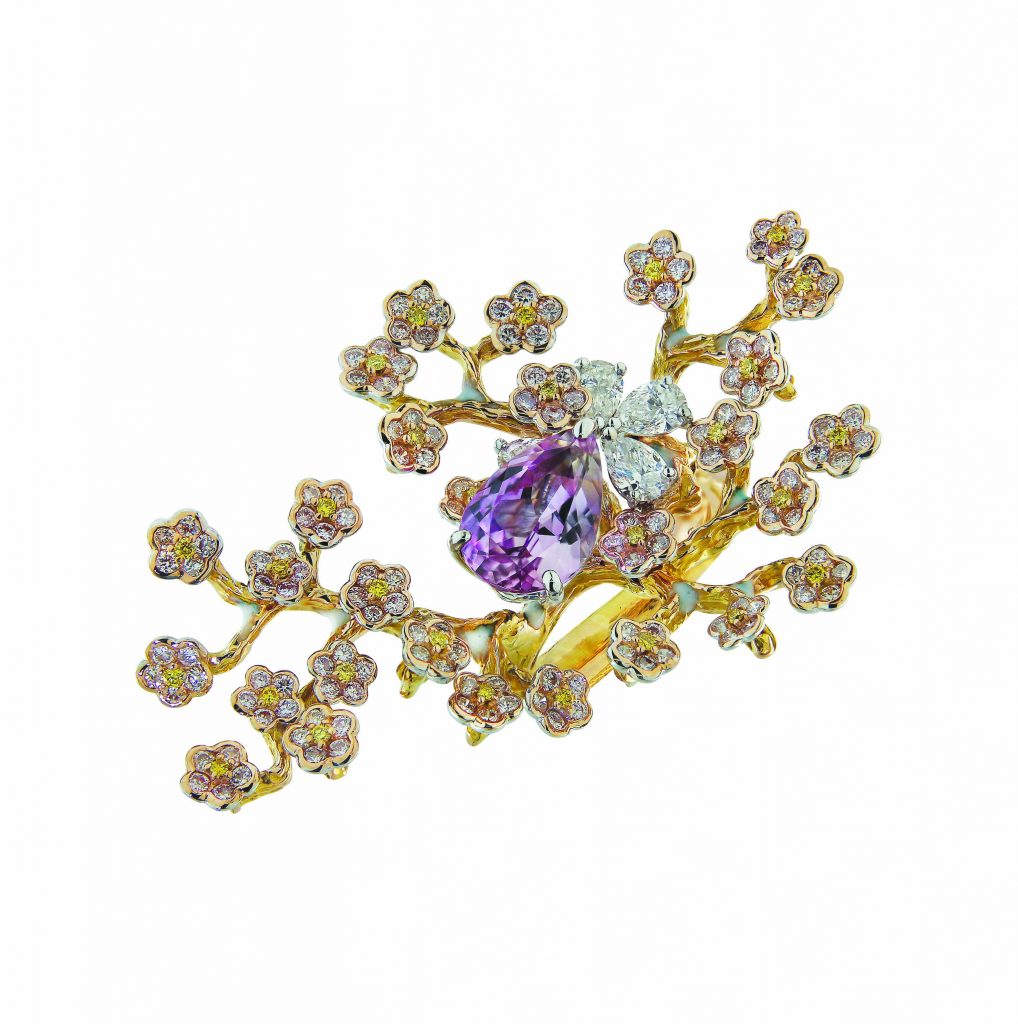 Zoisite Cherry Blossom ring
Can you talk to us about new jewellery pieces you are working on?
We are creating a series of jewellery that feature versatile designs at an affordable price range. This lends jewellery lovers a bit of an indulgence during this period.
We are also expanding our jewellery-in-motion collection, which is inspired by watch mechanisms. What's more, we are building on our rare gems collection, which include pink zoisite, bixbite, benitoite, and emeralds from a new source.
Is there a particular jewellery trend proving to be popular amongst your local clientele for 2020? Would you say this trend was dictated by COVID-19 in any way?
Rare and exquisite gems are still in demand. In fact, it is a good time to collect now because the prices are soft. In terms of trends, I find that there isn't any particular design or style as many of our clients prefer a style of their own, so that they can claim the piece as uniquely theirs. However, many find it difficult to wear earrings with their mask on, so rings and pendants are more in demand.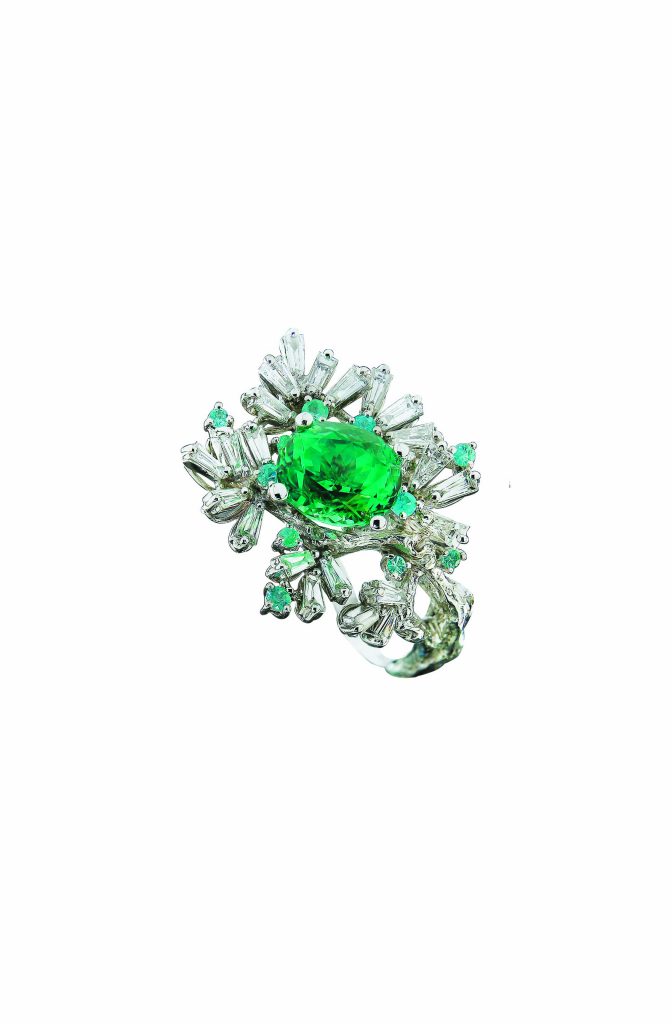 Russian Emerald ring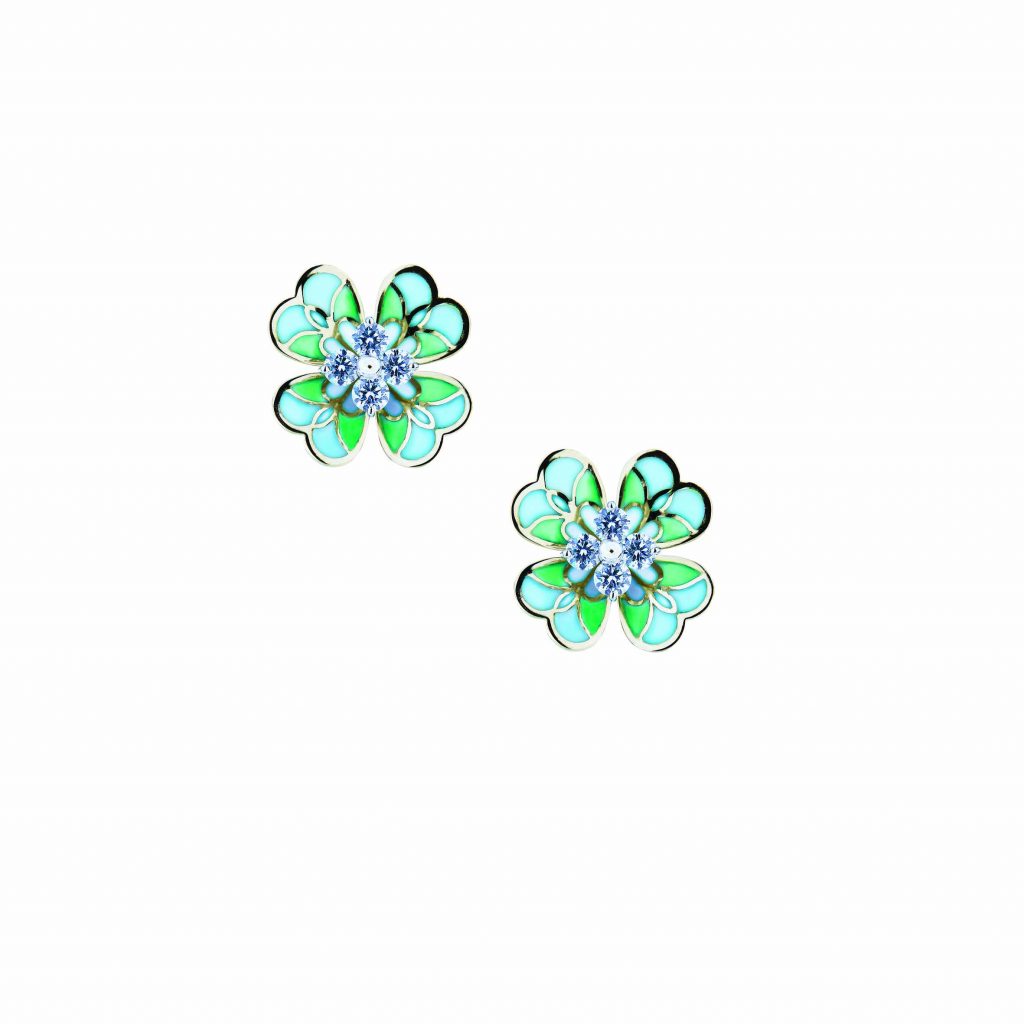 Enamel earrings
For your clients who are still purchasing jewellery, what has changed in their buying habits?
There is a saying that goes, "Opportunity is always present in the midst of a crisis." Therefore, our clients have stayed savvy and vigilant, with some of them taking advantage of this opportunity to buy investment gems because some prices have softened.
(Related: Riding out the storm)
With the reality of living with COVID-19, what steps are you taking to ensure the survival of the brand and business?
Rule number one is staying away from price wars. Don't get disheartened and stay positive, because in every downfall there is always an opportunity. Second, know the importance of a listening ear. Listen to what the client has to say, understand their needs and how they feel, and always be open to opinions. It is also important to try to stay afloat, but we find that it is even more important to take care of our staff now. We have constant discussions on how to make things better, especially for some of our craftsmen who have reached a certain age and their eyesight has started to deteriorate. We plan the road ahead by getting them to impart their skill and knowledge for the next generation.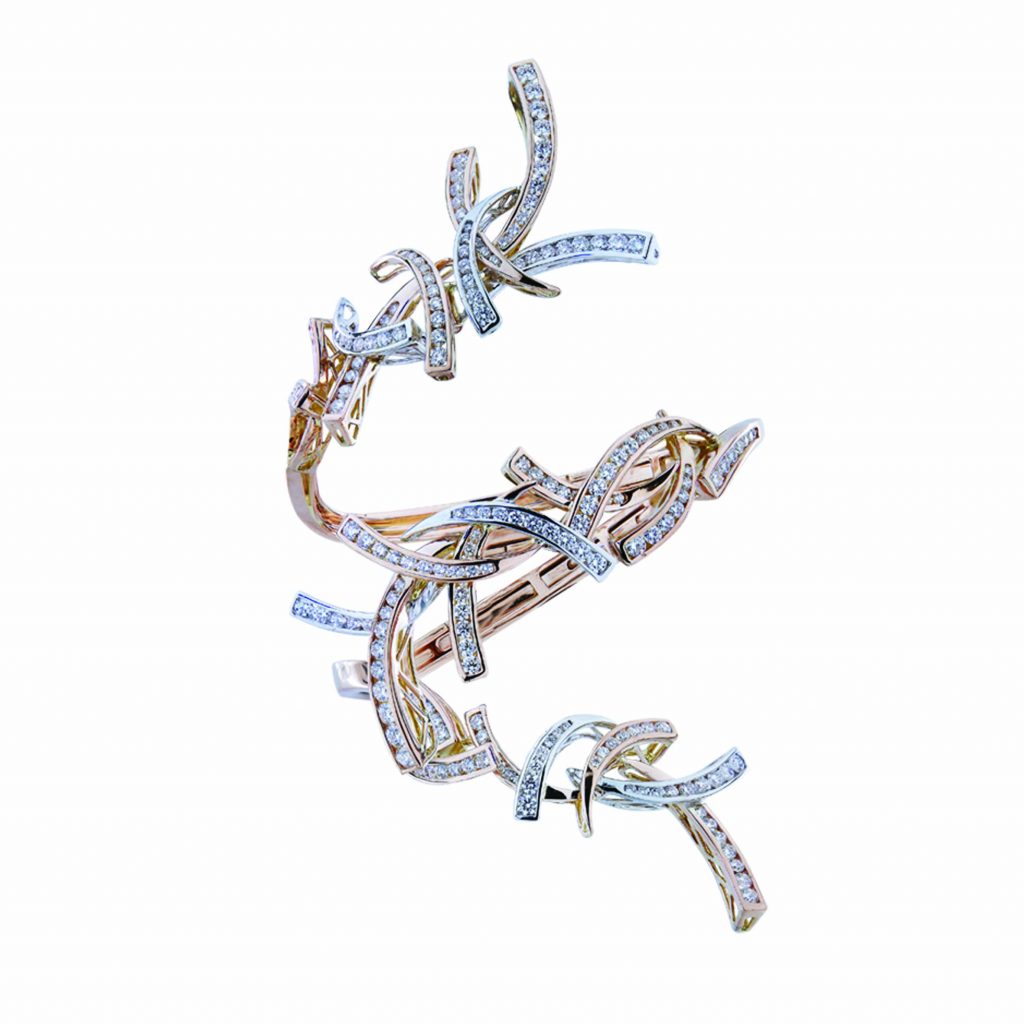 Customised Diamond bangle
As an independent jeweller, can you share with us some challenges you are currently facing, as well the course of action you are taking?
We are concerned about CVD (chemical vapor deposition, a synthetic diamond) and F1 moissanite, which are readily available in the market. Some consumers are still not aware of the difference between real and fake diamonds. Sometimes these synthetic or simulant diamonds pass the test conducted through the current available equipment. As a jeweller, our business mainly relies on the confidence and trust of our clients. If we do not update ourselves and remain oblivious to new advancements, we will be phased out from the industry!
We need to give assurance to our customer that the items they purchase from us are genuine. Since we have our own production in Singapore, we are able to take full control of the jewellery making process. We scan through every diamond parcel and make sure that the diamonds used are fully natural before we proceed with colour, clarity, and cut selection.
Where do you see the Caratell brand in the near future?
Since moving to our new premises with more space to "play" around with, we would like to build "The Mansion" of Caratell. This is not a physical mansion, but a place that comprises many things that will inspire, allowing for something experiential and educational. We also see ourselves further developing our CSR efforts by opening up a training facility for hearing impaired and wheelchair bound students.