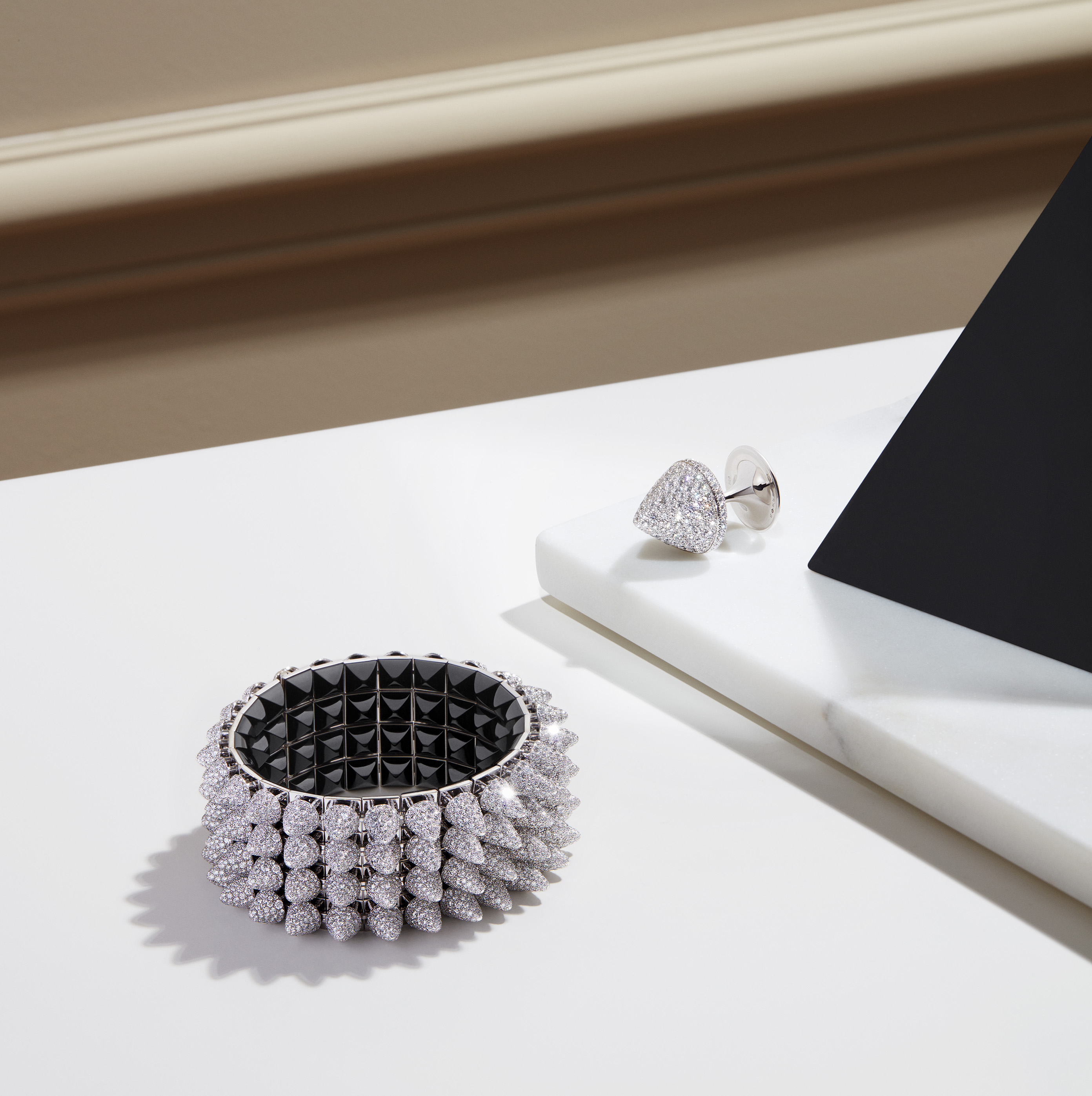 Clash [Un]Limited cuff bracelet, reversible, white gold, onyx, diamonds
Clash [Un]Limited ring, medium model, white gold, diamonds

Cartier introduces the Clash [Un]limited range, a Clash de Cartier capsule collection that is all about bold shapes, colour, and attitude
Clash de Cartier crashed onto the jewellery scene not too long ago and introduced a jolt of life, vibrancy, and a bit of a rock and roll spirit to the maison. It was classic yet modern; rebellious with a hint of femininity.
Today, Clash de Cartier goes through a timely evolution and introduces a capsule collection called Clash [Un]limited. The new pieces from the exciting range seem to rebel against classic forms and instead, present exaggerated volumes, intense black elements, oversized studs, as well as bold options that reinvent the image of Clash that we thought we knew.
Excited? You should be. Here's what you should look out for in Clash [Un]limited:
All About the Studs
Studs take centre stage in Clash [Un]limited. The collection features limited edition jewellery that highlights the Clash de Cartier stud, which is excessive, spiky, and voluminous, resulting in precious pieces in black and white, occasionally punctuated with the characteristic purple shade of amethyst.
Choose from a selection of chic forms and designs: A bejewelled, oversized stud covered in diamonds, a provocative onyx and diamond cone in extraoridinary proportions, a statement ring punctuated with amethyst studs that form a purple crest, or an attention-grabbing pyramid paved with diamonds and onyx studs.
(Related: The Cartier Panthère prowls on)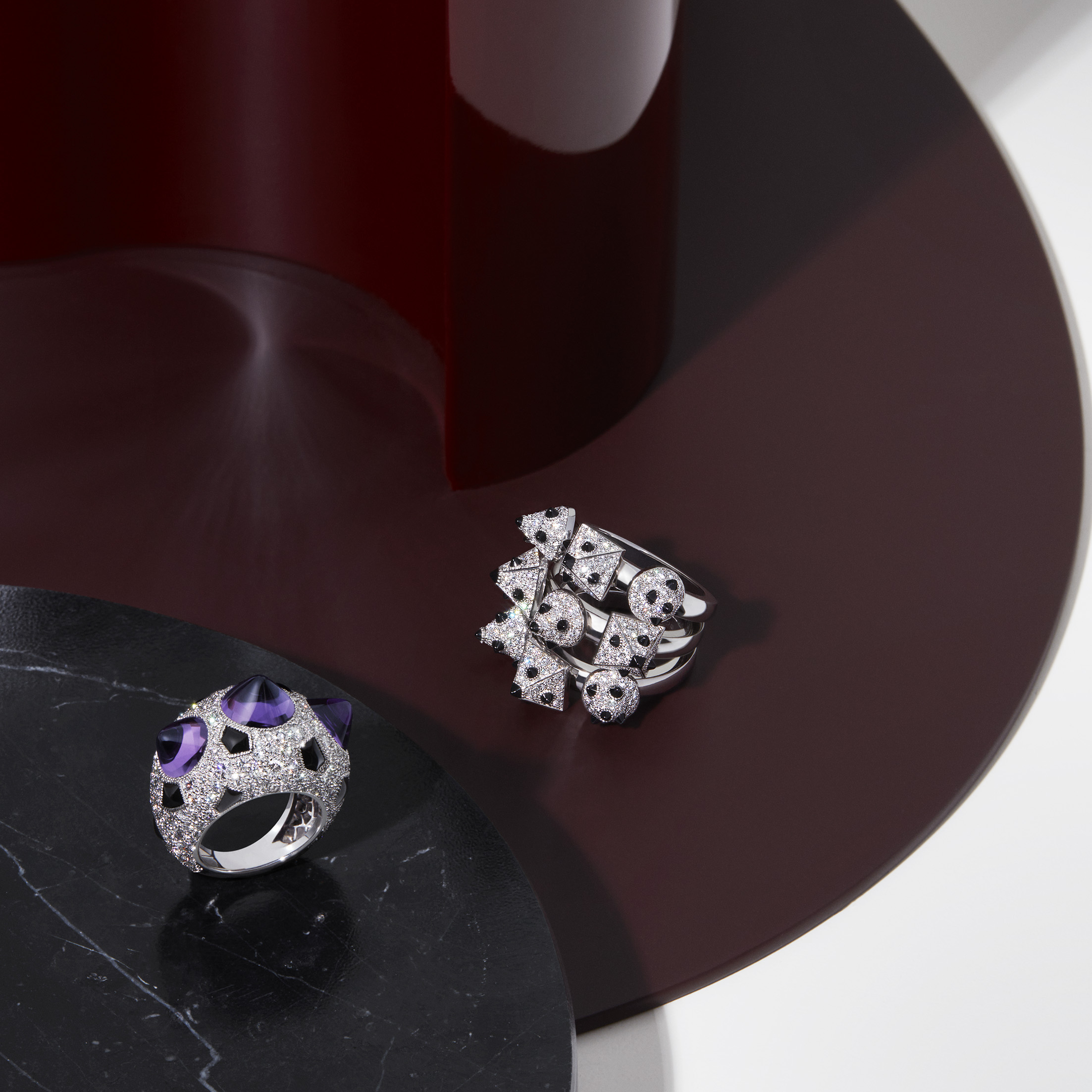 Clash [Un]Limited ring, white gold, amethyst, onyx, diamonds
Clash [Un]Limited ring, white gold, onyx, diamonds

Creative AudacityThere's nothing dainty or delicate about these pieces – the Clash [Un]limited goes beyond style rules and expectations. Bold wearing options include "mitten" watches, pocket gems, two-finger rings, stacked rings, ear jewellery, clips to be worn inside or along the ear, as well as reversible bracelets and necklaces.
The Clash [Un]limited pieces have also been subject to many hours at the Cartier design studios where craftsmanship is pushed to the extreme. The collection explores all kinds of possibilities with its novel approach to using precious and semi-precious gemstones like diamonds, onyx, and amethyst.
Finally, there is a joyful kinetic energy that pervades the collection since movement is central to the Clash aesthetic. It imposes the sensation of movement on the skin, as a counterpoint to the often-rigorous geometry of jewellery. Expect multi-stud rings and bracelets that are playful and sensorial when worn; where certain pieces feature studs that move laterally, connected to an onyx bead found on the inside that rotates on its own axis.