Our love affair with Italian high jewellery brand Palmiero continues with the introduction of new collections that celebrate beauty, form, and the Made in Italy distinction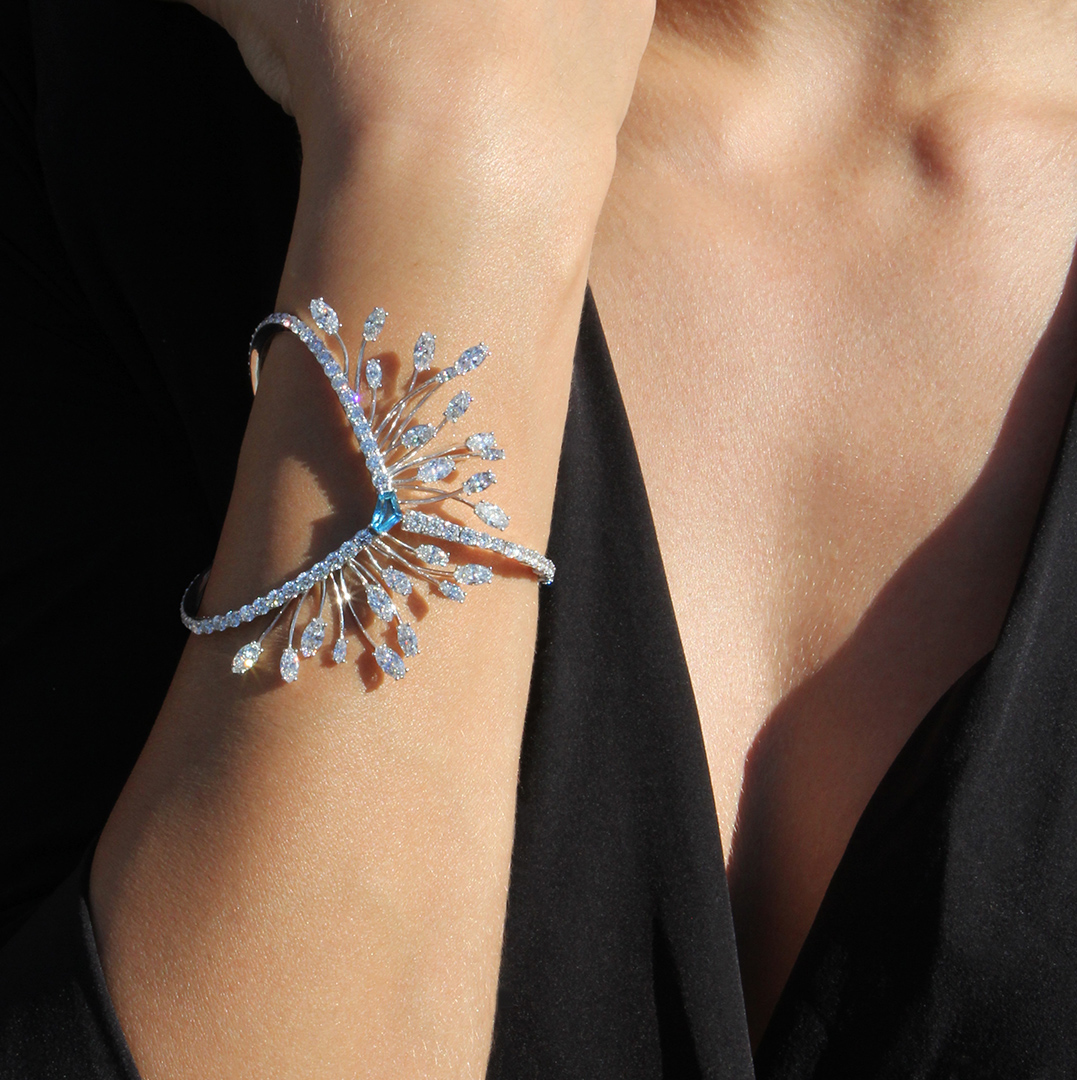 Bracelet from Palmiero's Vanity collection
Palmiero Gioielli was founded by Carlo Palmiero in 1979 and is known for stunning one-of-a-kind jewellery creations that feature shades of colour applied to three-dimensional shapes, resulting in unique high jewellery pieces and watches.
Palmiero credits his artistry and love for jewellery to his formative years in the '60s, growing up in Valenza, located in the northern part of Italy. He was greatly influenced by the town's goldsmith tradition, which he further nurtured and developed when he had the opportunity to enter artisanal laboratories and work together with famed experts in the field.
Speaking on the role of jewellery in his life and the world today, Palmiero shares, "Jewellery is beauty. It's tradition and it has emotional value. Italy has a lot of beauty to show and share, and as a 'Made in Italy' brand, we are happy to be part of it and make our contribution."
He adds that the "Made in Italy" mark is a symbol of quality and beauty. "Jewellery is seen as an art form and art is beauty. Beauty will continue to inspire us, as well as create emotions for those who wear and create it."
Palmiero's Offerings for 2021
This year, Palmiero presents two stunning collections that bear the mark of the brand — colour and movement. However, there is a noticeable departure from their usual bold aesthetics this time. In its place are gentler, more delicate pieces, punctuated with beautiful coloured stones that beautifully tie everything together.
Vanity
First there is the recently launched Vanity Collection, comprised of pieces like necklaces, bracelets, earrings, and rings. In a statement, the collection is described as a masterpiece of extreme refinement; of fantasy and the goldsmith's skill.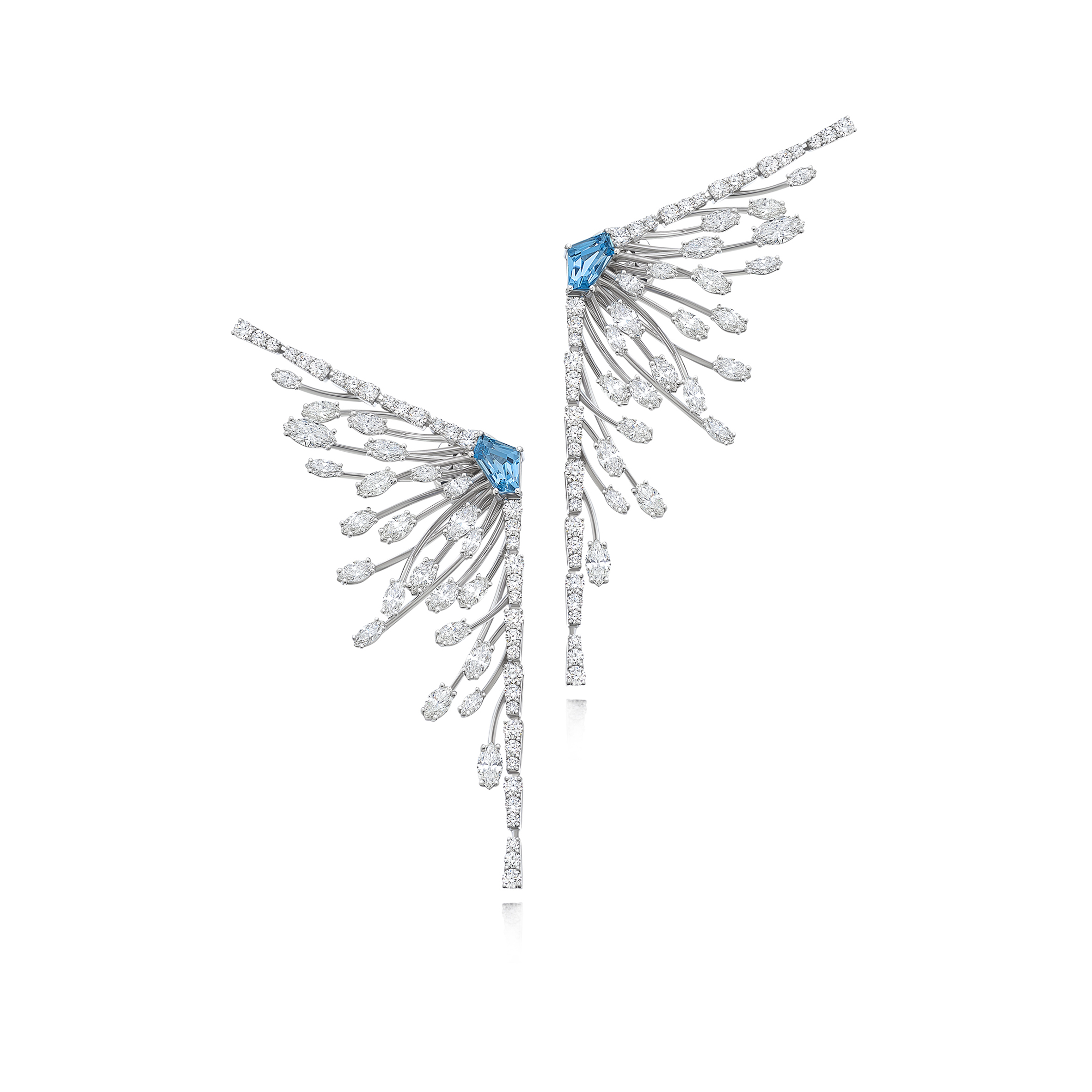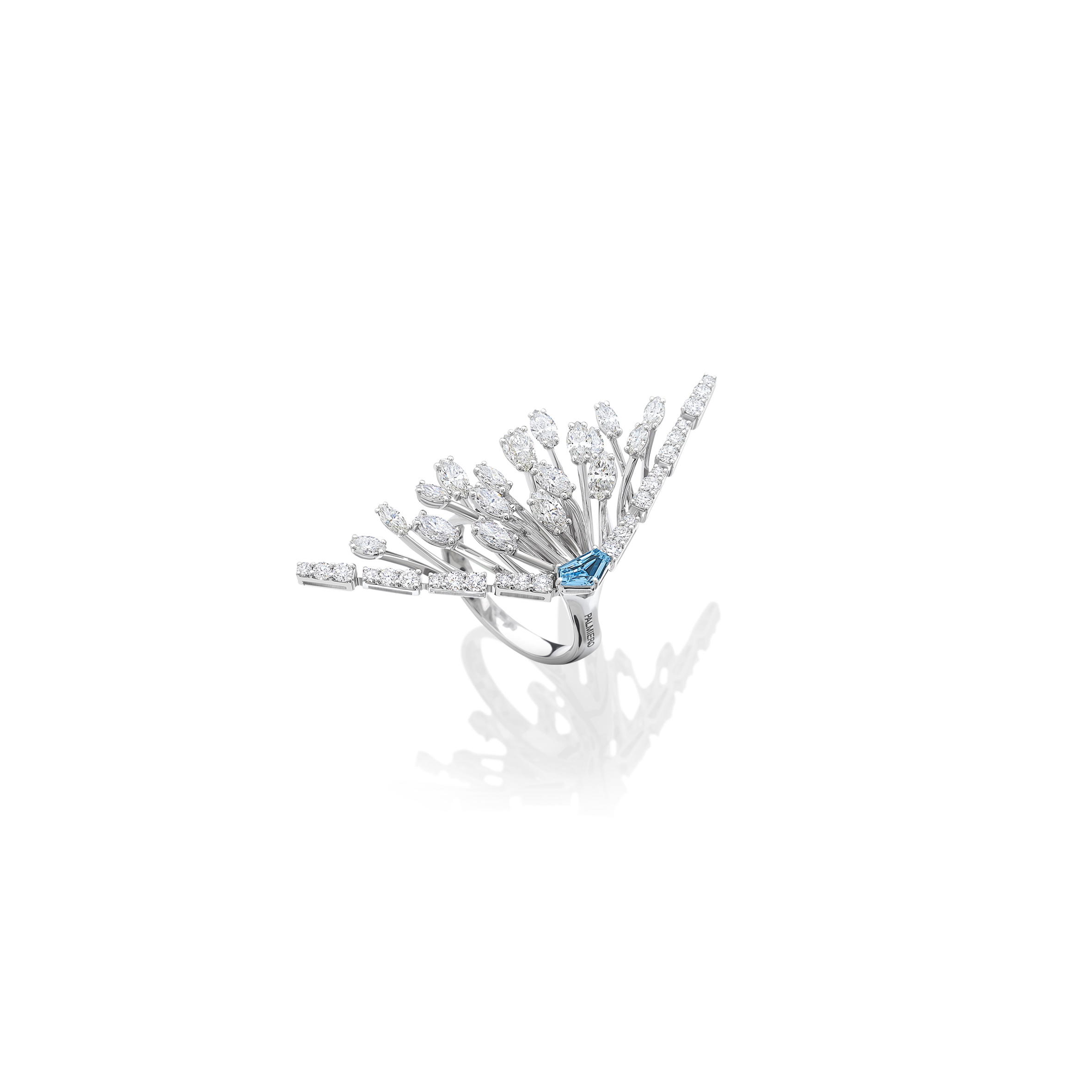 Earrings and ring from Palmiero's Vanity collection
While visibly delicate, the pieces from the collection feature complex, sinuous structures in gold, branching into an explosion of diamonds that illuminate the wearer's face when the light hits it when worn. Zooming in on the details, the pieces are made with white gold and white diamonds, finished with London blue topaz, emeralds, amethysts, or pink sapphires.
Chinoiserie
Palmiero's Chinoiserie collection boasts precious jewels inspired by the design codes of the East and juxtaposed with an unmistakable "Made in Italy" refinement and quality.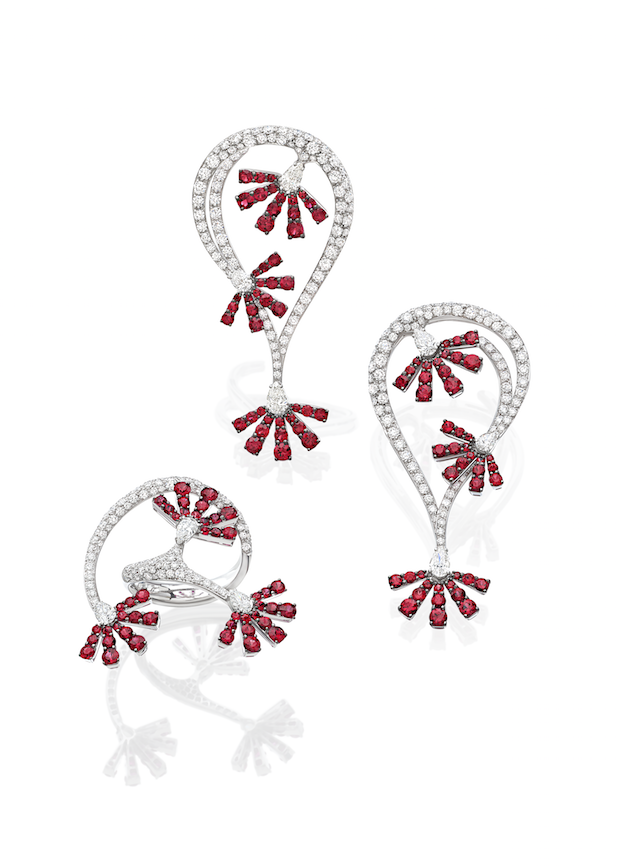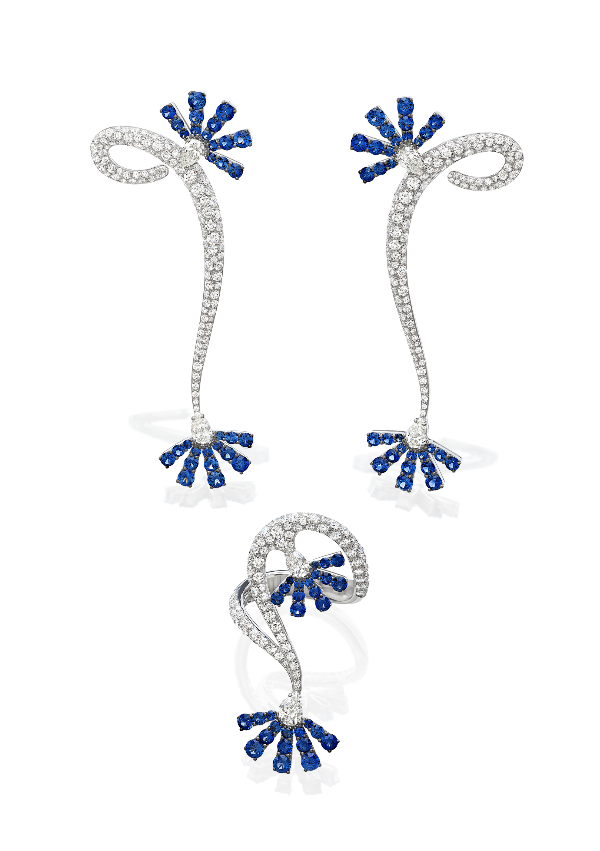 The jewellery pieces, comprised of earrings and matching rings, are light, feminine, and stylish. They also boast organic shapes that are able to bring out and enhance the wearer's personality.
The sets of earrings and rings, which were crafted by expert hands, are fully set in white diamonds, sapphires, emeralds, and rubies on 18kt white gold. Just like cultural heritage, these pieces transcend trends, making them modern heirlooms that are sure to withstand the test of time.
The Palmiero Promise
According to Palmiero, what is most important when creating jewellery is that it must maintain its recognisability; to be immediately connected and associated with the brand when someone sees it.
"This is something we always focus on," Palmiero reveals. "It will remain forever unchanged. Our customers are loyal to our brand and we see them as experts when it comes to quality. They are able to recognise the difficulty and craftsmanship behind the creation of each of our jewels."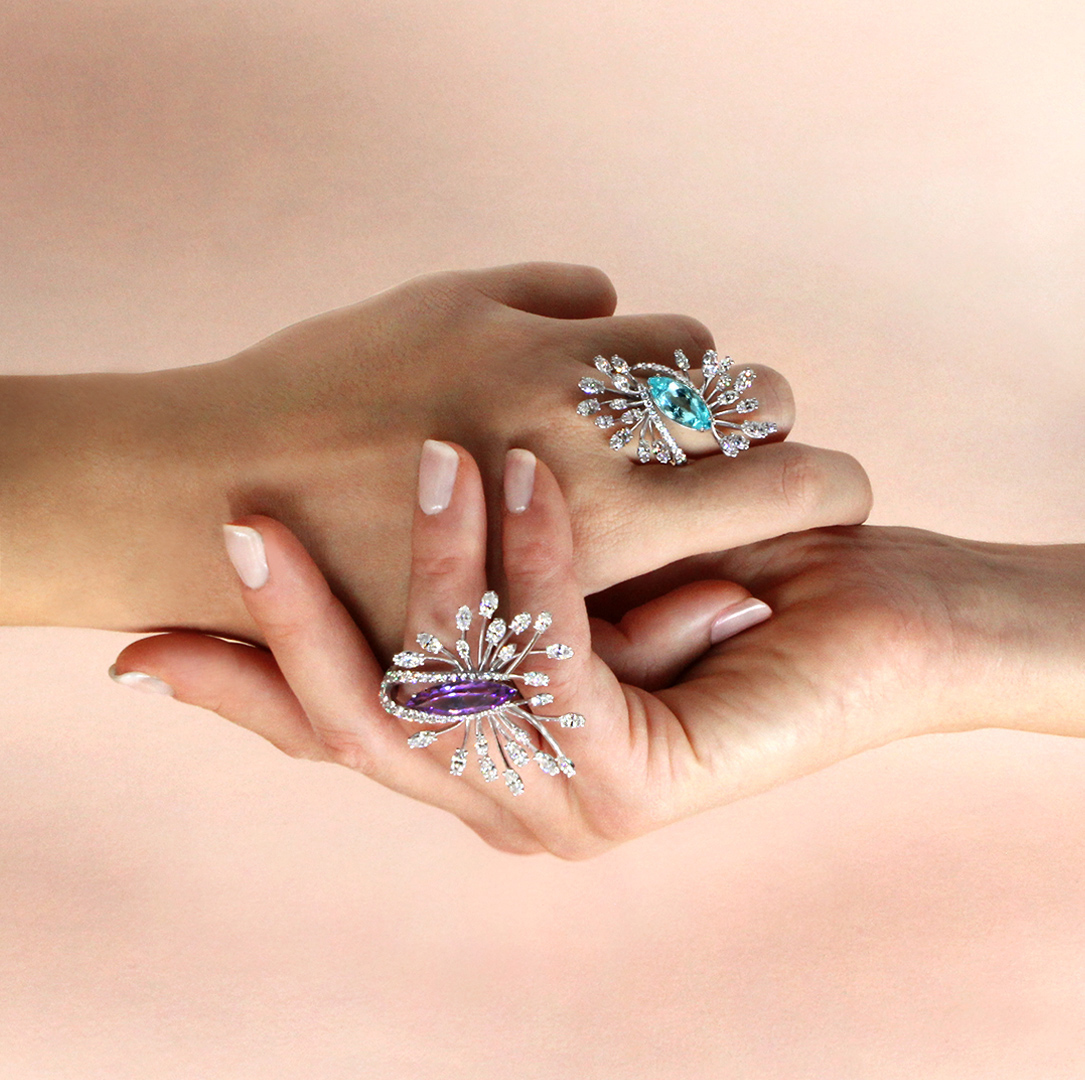 Beyond this, Palmiero also celebrates their strong relationship with their customers, which is rooted in trust. "Customer trust is a fundamental element in our work. Even if we are not able to travel and see them as we used to do, we ensure constant communication with them through various channels — even through social media. We have so many ideas; so much emotion and so many new projects we have yet to share with them!"