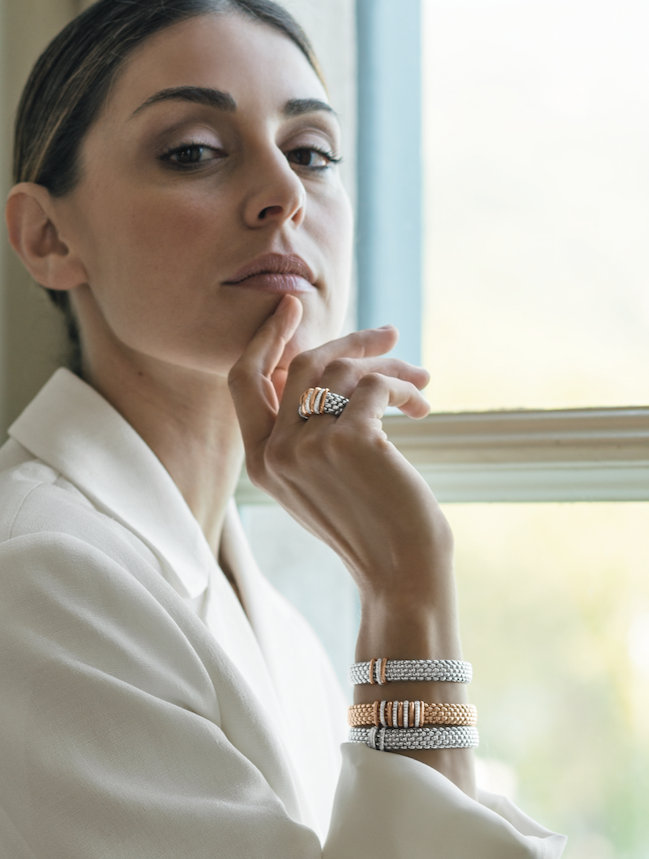 By holding on to important qualities that have defined it over the years – elegance, expertise, and knowing the importance of evolution – FOPE is on its way to an even brighter future.
FOPE was established over 90 years ago in Vicenza, Italy, a renaissance town in the Veneto region, with an incredible tradition rooted in goldsmithing, art, and architecture.
According to Diego Nardin, CEO of FOPE, one of the secrets to the brand's longevity is that they make their fine jewellery in-house, "where, over time, we have paired craftsmanship with cutting-edge technology – and this is what we love doing." He goes on to add, "Quality and design are literally part of the brand's DNA. Everyday we offer our distinctive interpretation of contemporary luxury to women and men all around the world."
Ask any jewellery aficionado and they will tell you that Italian jewellery is among the best in the world. How has it managed to set itself apart from other jewellery makers and how has it flourished even in the midst of a global pandemic? Nardin reveals, "Heritage is key. There are a number of Italian brands that share the same core values and embody a lifestyle that recalls a set of emotions and images, which you cannot find elsewhere. One can say that fine jewellery is part of a wider idea of beauty and style, which is chiefly Italian. It is our duty to nurture it and keep evolving around it."
(Related: 90 Years of Italian Style)
Before going further, let's circle back to the word "evolving". True enough, FOPE just went through a timely evolution in 2019, where it introduced new brand identity details like a new logo, new company colours, and communication tools, infusing energy to the decades-old brand.
Where evolution is concerned, FOPE's elegant jewels also go through this process, but without forgetting its core – one that is anchored in beauty, grace, elegance, and know-how.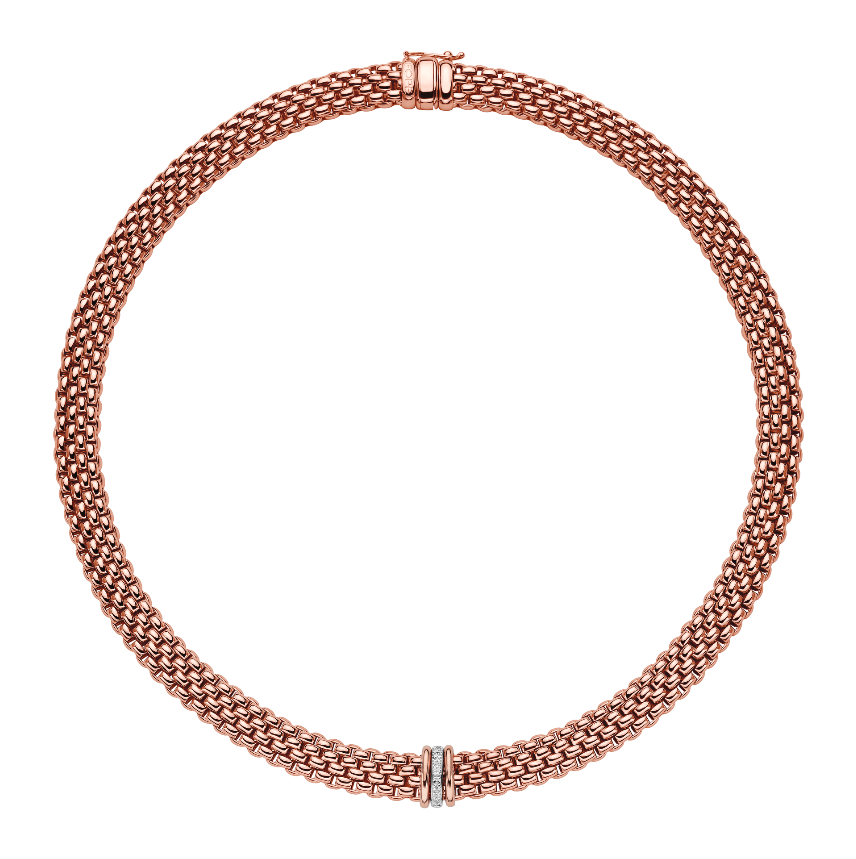 Top: MiaLuce ring
Bottom: MiaLuce necklace 
Take for example MiaLuce. This collection is the jewel in FOPE's crown and is the very pinnacle of all the brand's current creations. The pieces within the range, such as necklaces and bracelets, are all crafted using the brand's signature Flex'It technology – a groundbreaking system developed by the brand where tiny gold springs are hidden within links to render the pieces fully flexible. Given all the glittering iterations of MiaLuce pieces, they are still bound by the elegance and timeless opulence of classic Italian design. At its heart, MiaLuce is exceptional both for its style and delightful wearability, all finished off with the instantly recognisable FOPE flair.
For 2020, FOPE proudly presents a new collection called Panorama, which also utilises the Flex'It mesh chain. Panorama embodies a true celebration of the understated luxury that FOPE has always championed – with an extra touch of elegance.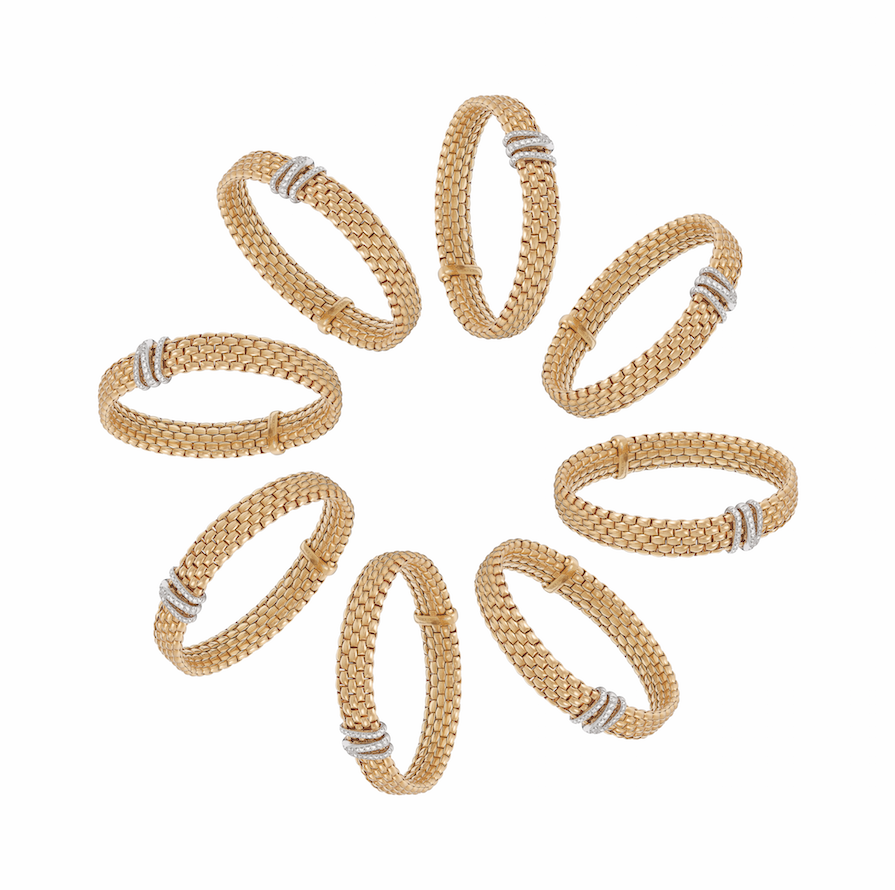 Panorama bracelet 
Upon closer inspection, the 18K gold mesh features the signature Novecento style, with a wider and finer chain that provides an unexpectedly new feel on the skin when worn. Flexible bracelets, necklaces, rings, and earrings (available in two sizes) make Panorama a fantastic enhancement to FOPE's offerings. Meanwhile, the set of gold bars added to each piece varies in number and carat weight, all while guaranteeing enough sparkle for everyone's taste.
The inspiration for the name of this collection comes from the shape of the gold bars that enrich the mesh chain that recalls the components of a panorama wheel. However, it also refers to a succession of frames that represent a continuous scene and reveal a wider view. What's more, Panorama took 24 months to create – from the designers' initial sketches to a fully developed collection – which is proof of the incredible amount of high technological commitment put into each FOPE piece.