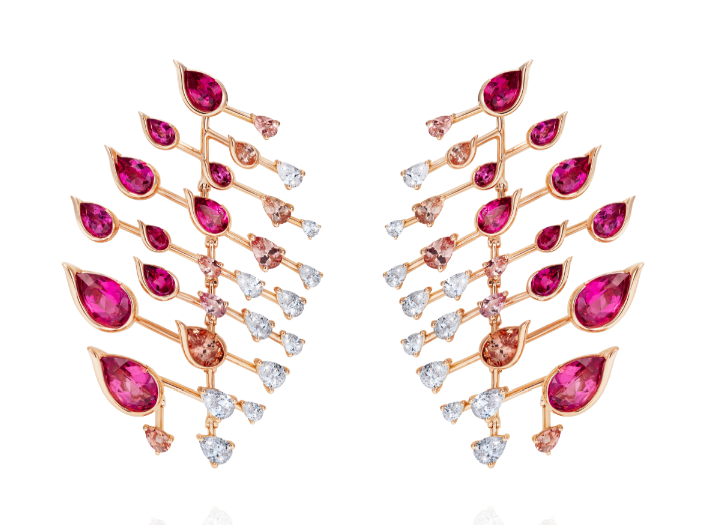 Flare Earrings with Diamonds, Imperal Topaz, Rubellites

Brand: Fernando Jorge
Founder: Fernando Jorge (London & Brazil)
Latest Launch: Launched in Fall 2020, Fernando Jorge's Flame collection comprises 30 new pieces, ranging from studs to statement necklaces. Native Brazilian gemstones, including emeralds, Paraiba tourmalines, rubellites, and Imperial topaz have also been used to embellish the creations.
Conceived over a period of two years, Flame was sparked by Jorge's desire to invite new energy into his work. The pieces in the new collection are named after various forms of fire – Beacon, Fire, Flame, Flare, Flicker, Gleam, Ignite, and Kindle.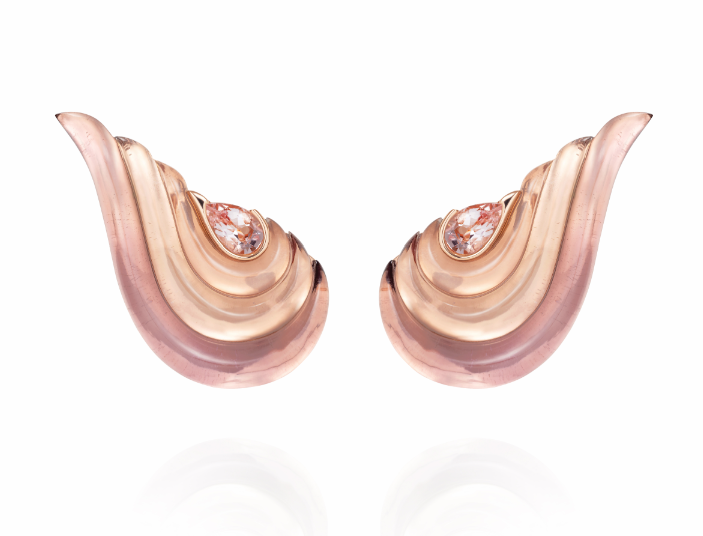 Gleam Earrings with Morganite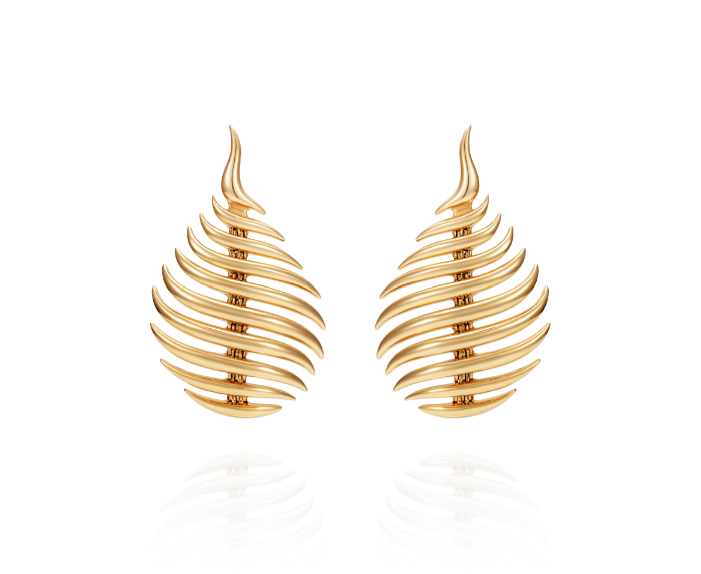 Flame Earrings in Yellow Gold
Design: He designed the first pieces for the Flame collection in 2018. "My process usually begins with inspiration from nature. I was intrigued by the various forms that fire can take and how it can be a transformative force."
Jorge took pear cut stones and placed them at an angle and then had them set in polished gold. "Flame incorporates the sensuality of my very first collection combined with the more highly-engineered, architectural shapes of my recent designs." Flame, in a way, observes the designer, allowed him to celebrate elements from past collections, while also pushing everything forward.
In creating his new collection, Jorge found himself drawn to gemstones that are native to Brazil, like citrine, amethyst, and rose quartz. "As a child, I would collect these precious minerals – and working with them brought back such happy memories for me. The pastel colour palette of the Gleam pieces is reminiscent of my favourite childhood action figure, She-Ra and her Crystal Castle," he explains. The rose gold pieces in the Gleam series feature citrine and amethyst that were expertly hand-carved in Brazil, while the Flare ring and earrings in rubellite, imperial topaz and diamond are particularly evocative of flames.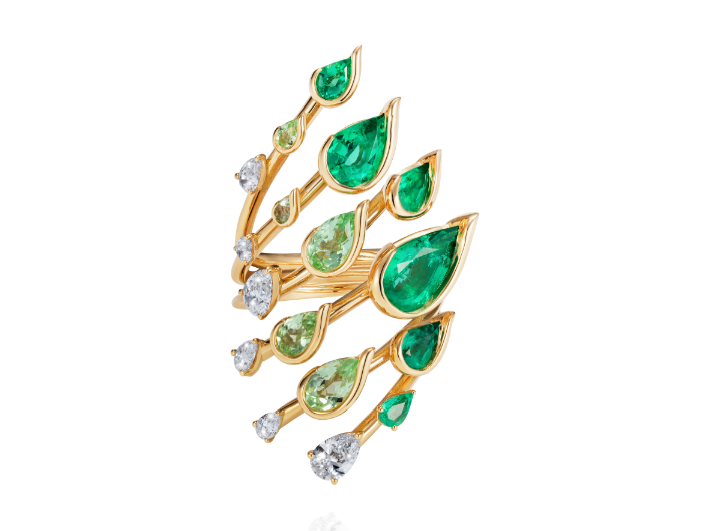 Flame Flare Ring with Diamonds, Paraibas, Emeralds
Jorge travelled to Minas Gerais, a responsible emerald mine in Brazil, where he learned about the mining process and hand-picked some of the stones for the collection. Over time, Flame evolved to include all-gold pieces, as well as those with emeralds and diamonds. The designer also sourced Fairmined gold for some of the pieces. "I work with a manufacturer in Italy; they expertly engineer the pieces so that the pieces have movement and are super light and comfortable to wear." Another assortment from the collection was handmade in Brazil at the workshop where he developed his first creations. A percentage of sales from the Flame collection will be donated to the protection and reforestation of the Amazon rain forest.