For its latest high jewellery collection, Mikimoto embraces the traditional feather motif for artful pieces that celebrate delicate forms and a variety of pearls and gems.
When it comes to pearls, there is perhaps no brand as revered as Mikimito. The legendary Japanese jewellery brand found its start in 1893 when Kokichi Mikimoto successfully created the world's first cultured pearls. Since then, Mikimoto has been seeking to harness the classic allure of pearls, all while staying true to the founder's dream of "adorning the necks of all women around the world with pearls".
From their faultless necklaces in different lengths, alongside earrings, rings, and brooches, to one-of-a-kind high jewellery masterpieces, each creation is an elegant showcase of pearls fashioned in styles that defy trends, yet manage to look fresh and current when worn.
(Related: The Mikimoto Evolution)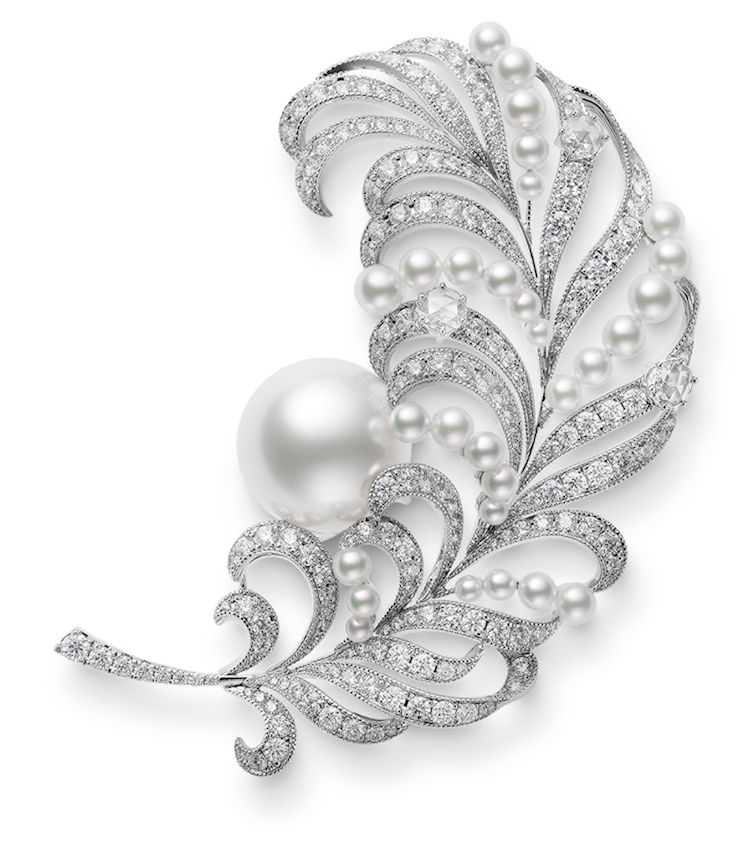 This season, the star of the Mikimoto 2020 High Jewellery Collection is called the "Mikimoto Feather Collection". This range explores the possibilities of feather motifs, resulting in ornate pieces with artful, poetic, and feminine forms. What you get are light and airy pieces of jewellery, punctuated by South Sea and Akoya cultured pearls, sparkling diamonds, as well as brilliantly coloured gemstones.
Feather Collection In Focus
For this high jewellery collection, Mikimoto continues to explore the infinite possibilities of precious stones and "transforms a dream into beautiful pieces of jewellery". The brand's designs are always fresh and stunning, coupled with universal appeal that never goes out of style. Given the current climate the world is in, the collection also aims to serve as pieces that inspire peace and happiness, with the feather motif invoking fantasy and escape.
A particular piece that immediately caught our attention is the brooch made with a combination of white South Sea pearls and Akoya cultured pearls, diamonds, and 18K white gold. The brooch lends an illusion of rhythmic movement from the combination of different sized pearls, all while adding elegance to the simplest of outfits.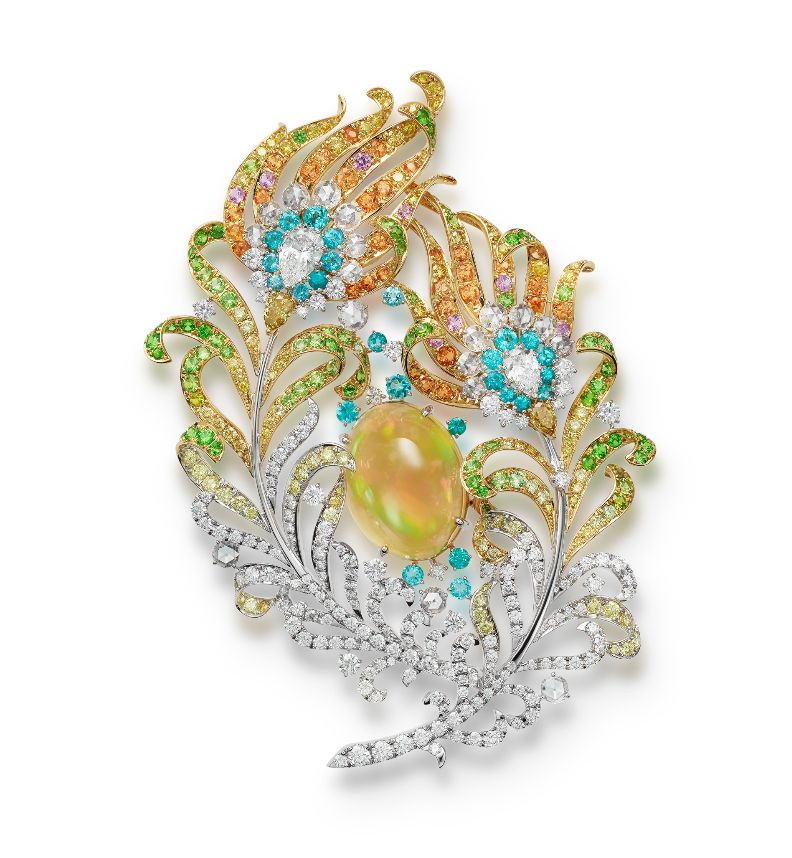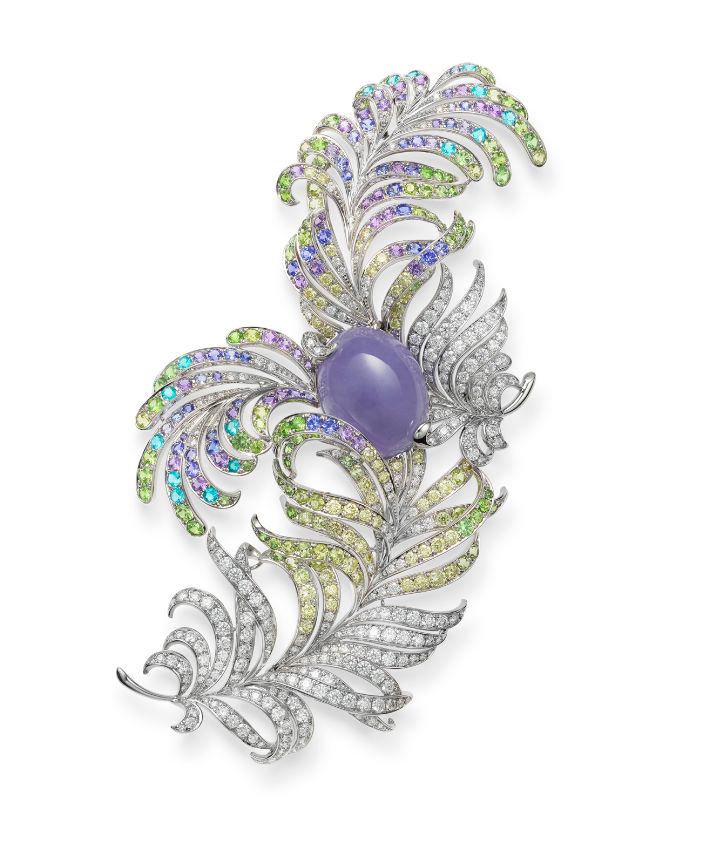 In addition to the pearl brooch, the high jewllery collection also features two brooches that explore a more vibrant colour combination. One boasts a citrus colour palette with opal, sapphire, tourmaline, garnet, and diamonds in 19K white and yellow gold. Meanwhile, the other one has a more pastel tone with jadeite, sapphire, tourmaline, tanzanite, garnet, peridot, and diamonds in 18K white gold.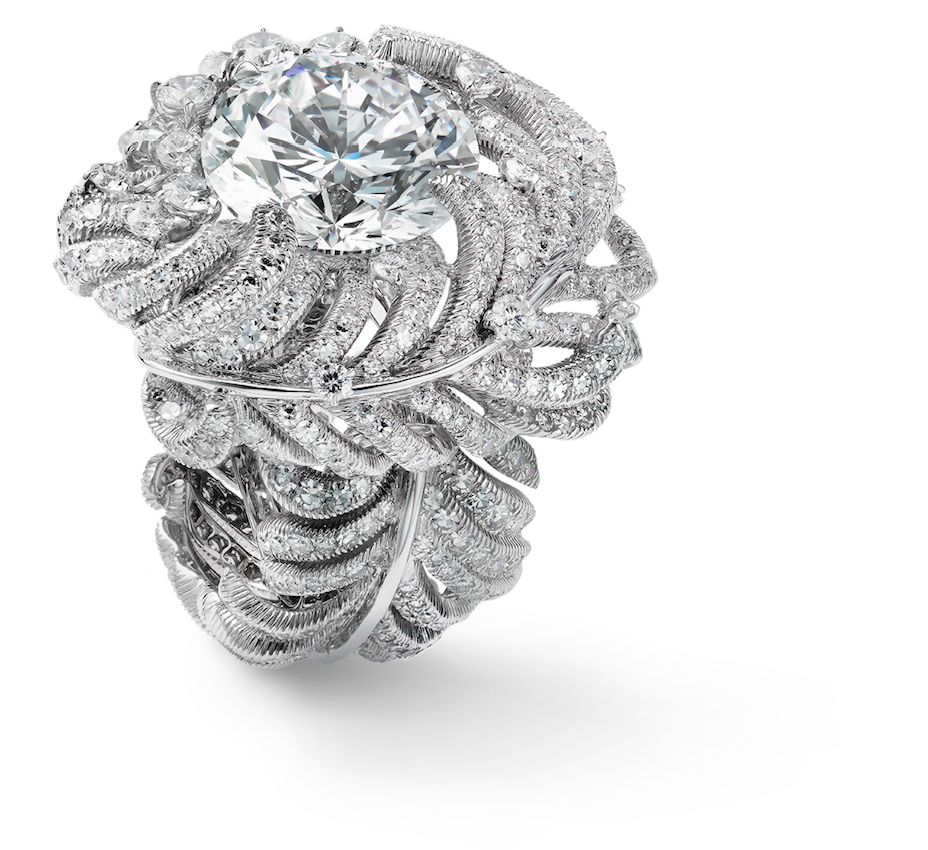 Another miniature masterpiece would be the Feather Collection ring with diamonds and 18K white gold. The design calls to mind feathers cradling a large, brilliant-cut central diamond that weighs 11.15 carats. What's more, a closer inspection will reveal contours on the feathers achieved using the "milling" technique, which is a specialty of Mikimoto craftsmen.
The Essence of Mikimoto
Beyond the Feather Collection, the Mikimoto 2020 High Jewellery Collection also introduces a handful of high jewellery pieces that encapsulates the spirit and essence of the brand in today's evolving world. The designs breathe the heart of Mikimoto, all while adapting innovation and creativity to the time's only constant, which is change.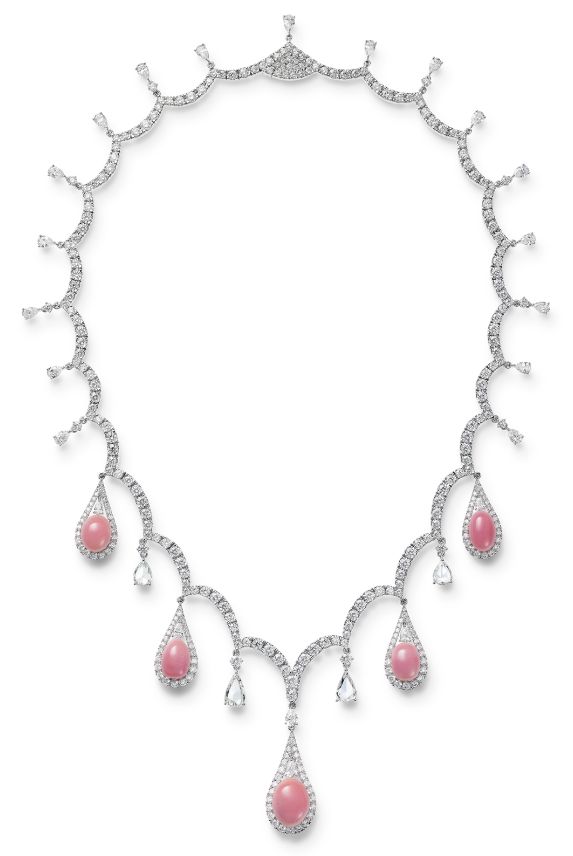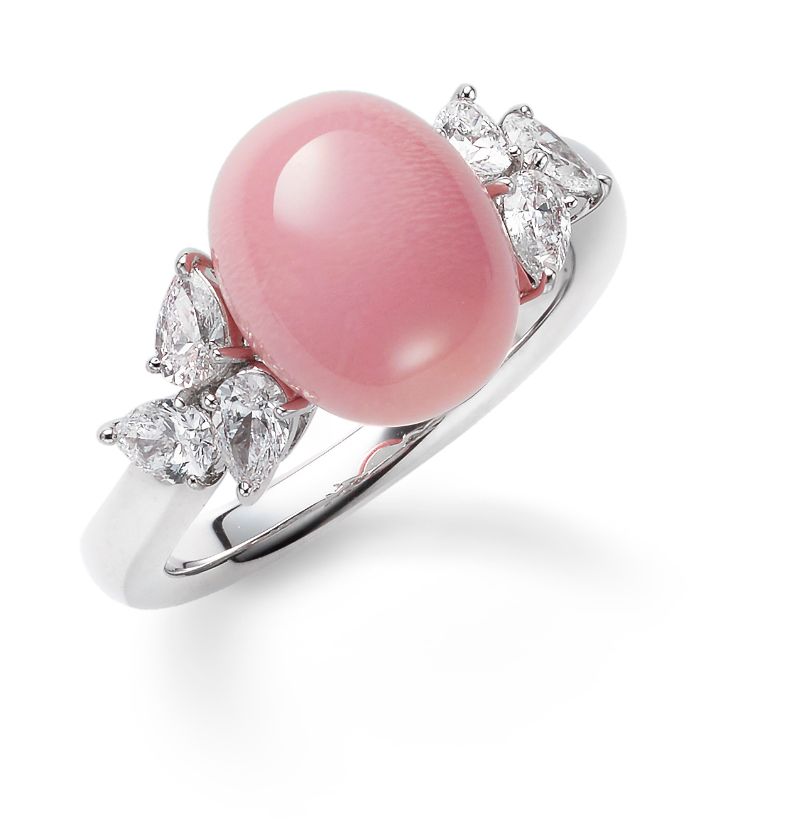 In a press statement, Mikimoto says, "Natural pearls are cherished as a natural wonder. They always captivate and fascinate us, not because they are extremely rare and beautiful, but because every single one has its own character and charm." Boasting such character and charm is a jewellery set that include a necklace, earrings, and a ring. The necklace and earrings are comprised of natural conch pearls (loved for their creamy pink shade) diamonds, and 18K white gold, while the ring features natural conch pearls, diamonds, and platinum.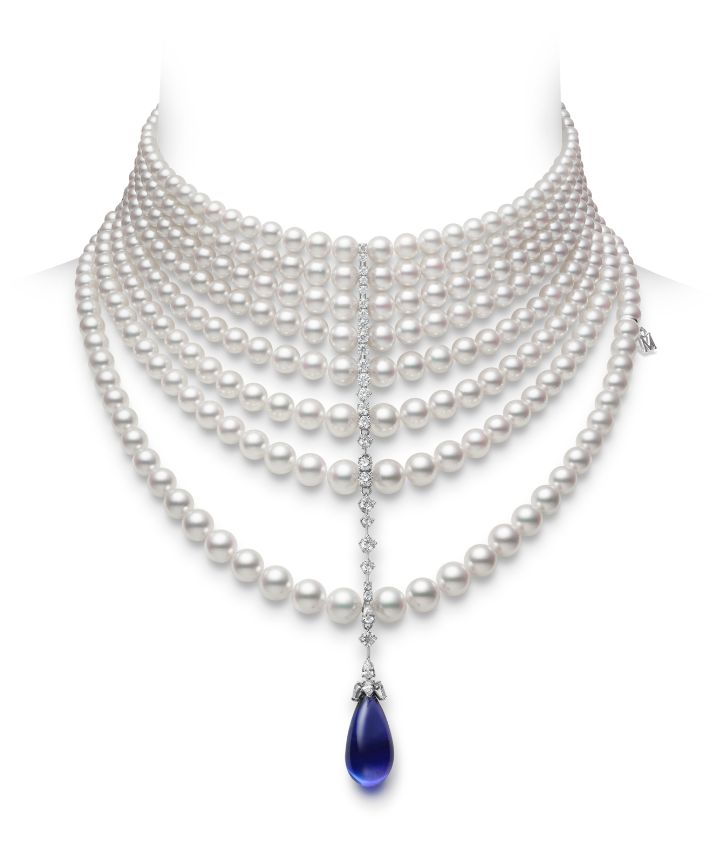 (Related: Five Minutes with Amanda Wu, Executive Director at Mikimoto)
Meanwhile, two other jewellery sets (necklace and earrings) feature Mikimoto's signature Akoya cultured pearls. The first one is a dramatic multi-strand necklace and matching drop earrings made of Akoya cultured pearls, purplish-blue tanzanite, diamonds, and 18K white gold. Finally, the other set is also a multi-strand necklace with teardrop designs in various sizes (Akoya cultured pearls, diamonds, in 18K white gold), complemented by matching earrings (diamonds in 18K white gold).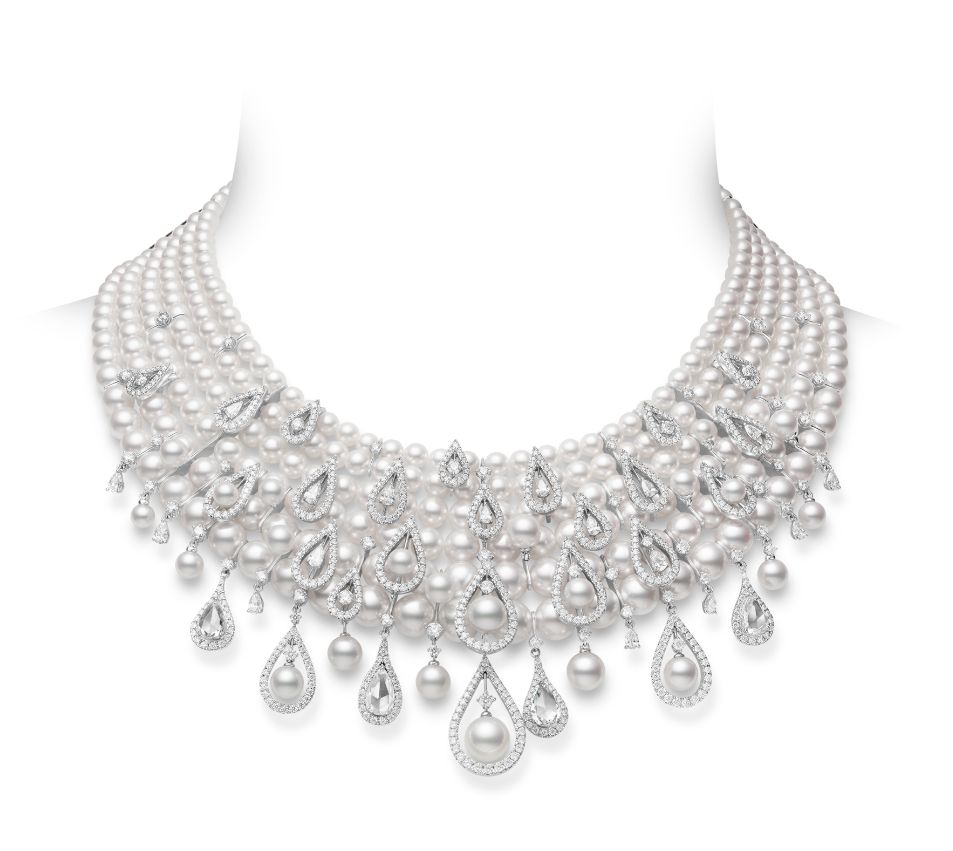 All About Quality
Have you ever wondered about the qualities of a Mikimoto pearl?
Lustre
The lustre of the pearl is affected by the surface quality and the thickness and evenness of the nacre (a composite material produced by some mollusks). Usually, the thicker the nacre, the finer the lustre of the pearl.
Nacre Thickness
For nucleated pearls, the thickness of the nacre is often a reliable measure of how long each pearl has been cultured, how long it will last, and its quality. The nacre will be thicker when the pearls are left to grow for longer.
Shape
The closer the pearl is to a perfect sphere, the better it is considered to be. Pearls in various forms are also valued. For example, baroque pearls are loved for their unique and irregular shape, while teardrop pearls hang down daintily, working well depending on the jewellery design.
Colour
Pearls naturally occur in white and cream shades. It is generally considered that the more even the color, the better the quality. In addition, pink, white, green, cream, and gold Akoya cultured pearls may also be encountered.
Size
A pearl's size is a diameter measured in millimeters. There is no wrong or right measurement, but make sure to choose the right size depending on your personal preference, mood, and outfit.