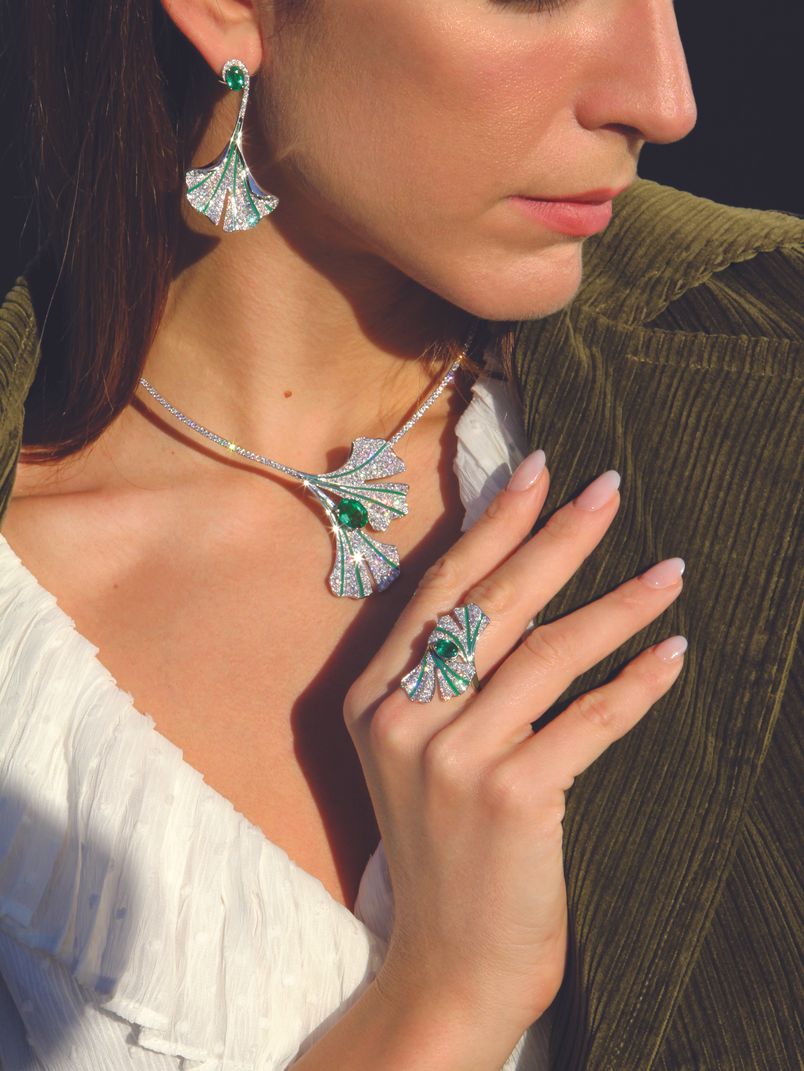 Palmiero's latest range, the Ginkgo Collection, not only highlights beautiful jewellery creations – it celebrates hope, strength, and longevity as well.
Palmiero's founder, Carlo Palmiero, constantly looks to nature for inspiration. His masterpieces from various collections like Rays of Sun, Embracing Flowers, Animals, and more, all call to mind the intricacies of the natural world. The jewellery pieces born from this fascination therefore feature a brilliant mix of colours, as well as organic shapes that are reminiscent of different flora and fauna.
More Than a Leaf
Beyond the natural elements found in Italy and elsewhere in Europe that inspires Palmiero, the brand also looks to our corner of the globe for inspiration, especially during Carlo's numerous trips to Asia. For 2022, his creativity was fueled and motivated by the beautiful Ginkgo biloba tree and its characteristic fan-shaped leaves.
In addition to the ginkgo's beautiful foliage (which are often at its most beautiful when it turns a vibrant yellow during the autumn season), the tree is regarded as a symbol of hope and strength during difficult times.
In Japanese art, the ginkgo's singular beauty is a symbol for longevity because it is believed that each tree can live up to – or more than – a thousand years. In recent history, four ginkgo trees are known to have survived the deadly Hiroshima bombing, which in turn makes them the perfect symbol for profound endurance.
(Related: Palmiero presents — Chinoiserie)
The Palmiero Touch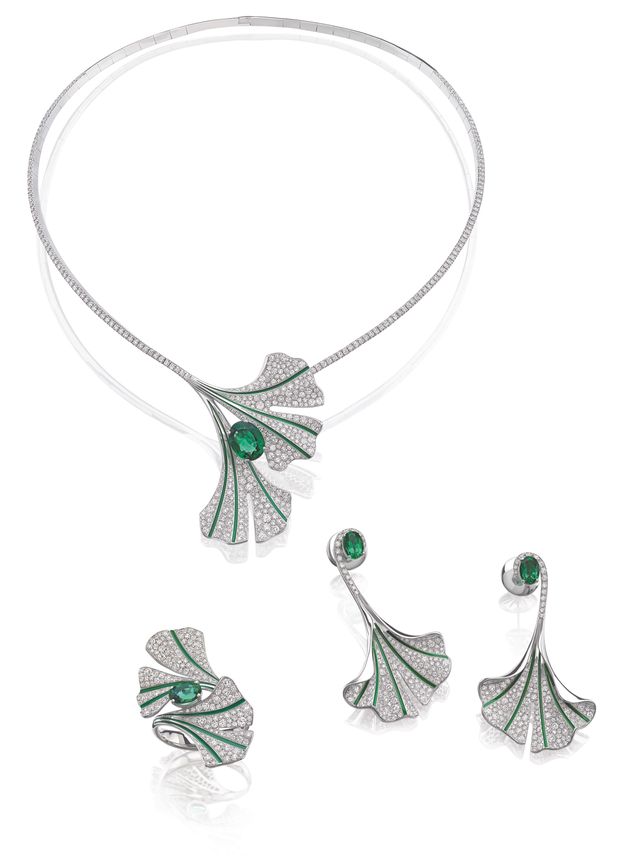 For Carlo, one of his many memories led him to reinterpret a modern vision of the ginkgo leaf, which is especially timely during this period of global uncertainty brought about by Covid-19.
Carefully designed after many exercises to reach the highest quality with a brand new Palmiero touch, the Ginkgo Collection features radiant white diamonds as the protagonist of each piece, while central stones like emeralds and sapphires are the soul. In select pieces, thin lines of coloured enamel enrich the sinuous shape of each piece, breathing life and hope.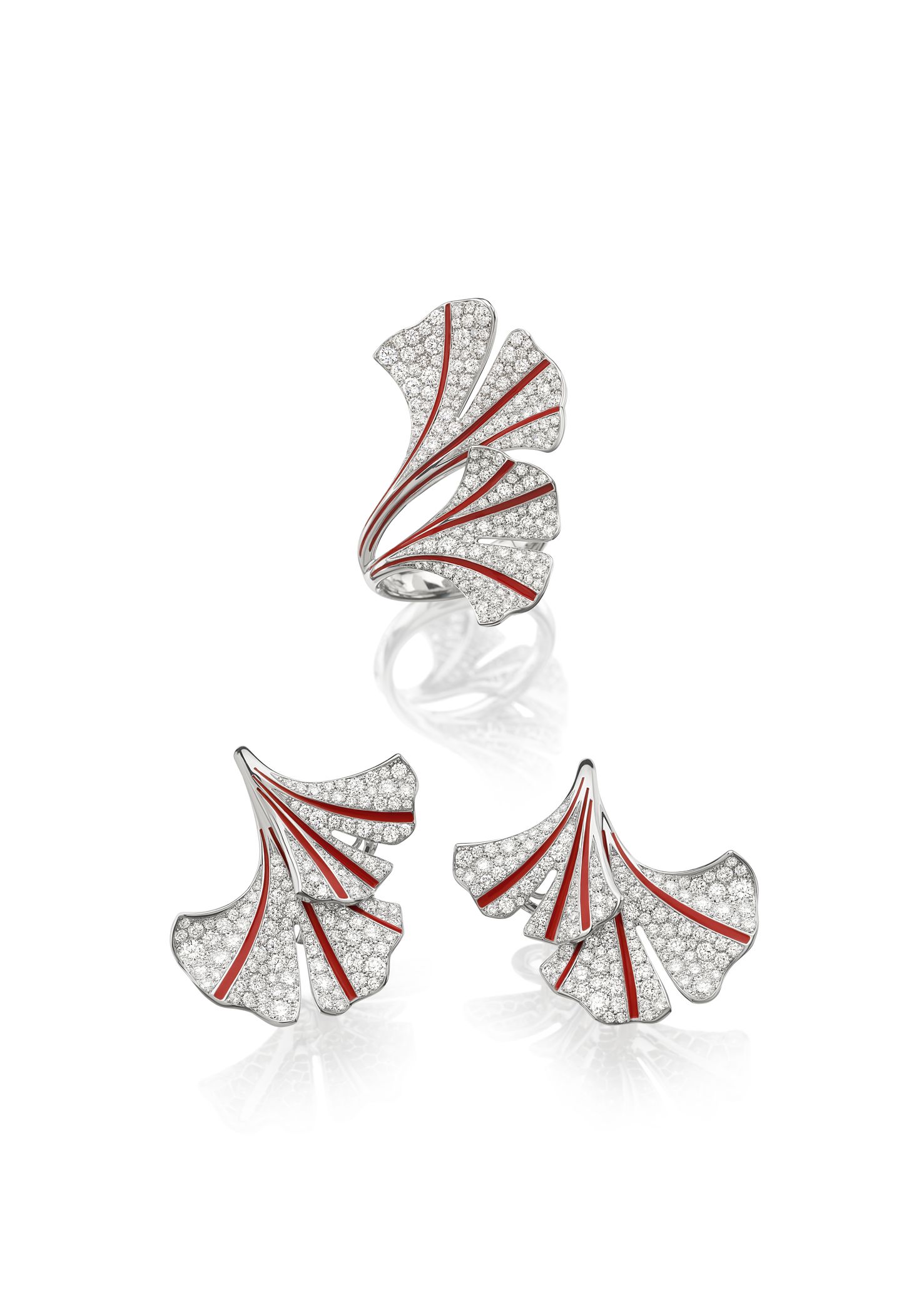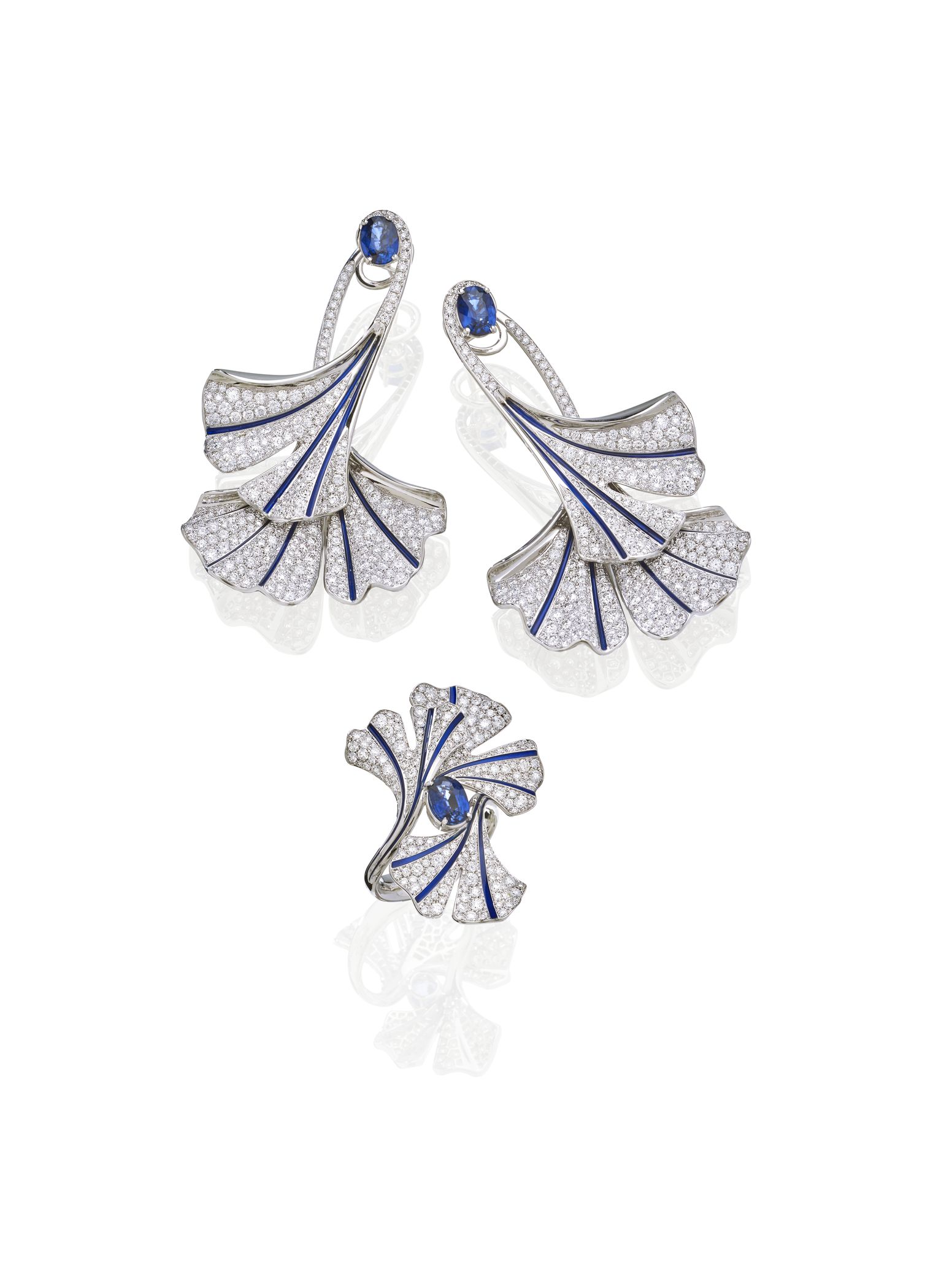 What results are three distinct sets of jewellery, ranging from simple to something a little more flamboyant. The first set features earrings and a ring in white diamonds with red enamel on white gold, followed by earrings and a ring in white diamonds, sapphires, and blue enamel on white gold. Finally, the most head-turning set is comprised of a necklace, earrings, and a ring in white diamonds, stunning emeralds, and a rich green enamel on white gold.